Might Guy is a character in Naruto that often goes overlooked. Some might say he is a side character with no actual development or purpose in the story. However, I believe there is more to Might Guy than meets the eye, and he has many hidden potentials.
He is known for his unique fighting style and quirky humor. This blog post will look at some of the Best Might Guy Quotes.
Best Might Guy Quotes from Naruto Shippuden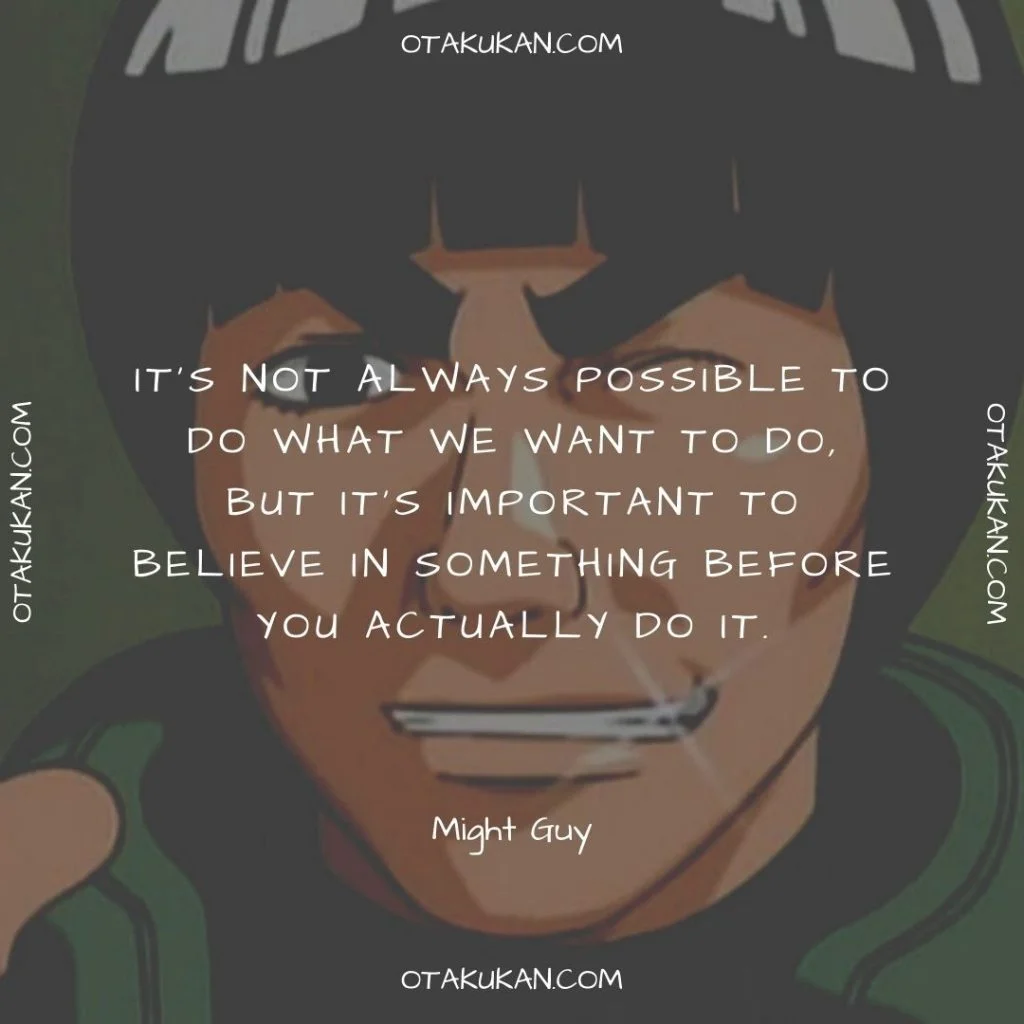 1. It's not always possible to do what we want to do, but it's important to believe in something before you actually do it.  – Might Guy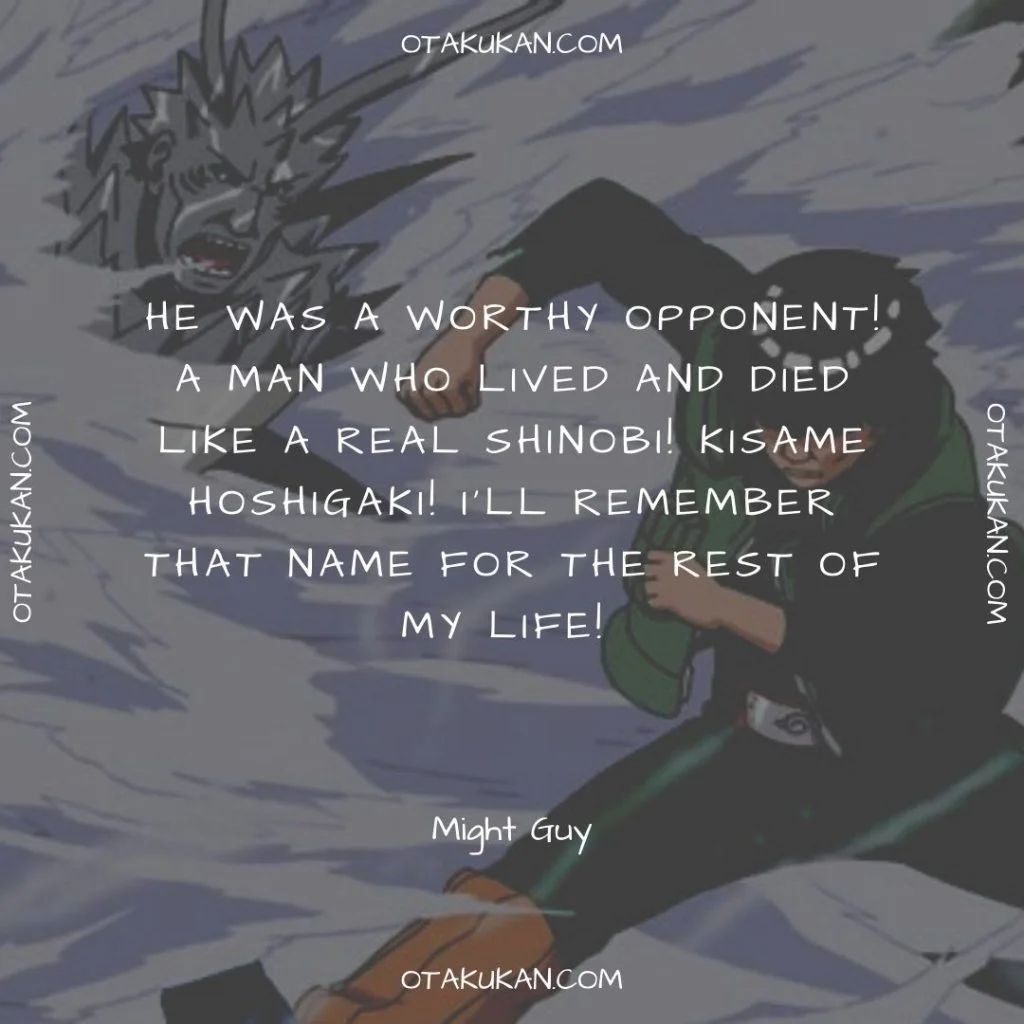 2. He was a worthy opponent! A man who lived and died like a real shinobi! Kisame Hoshigaki! I'll remember that name for the rest of my life!  – Might Guy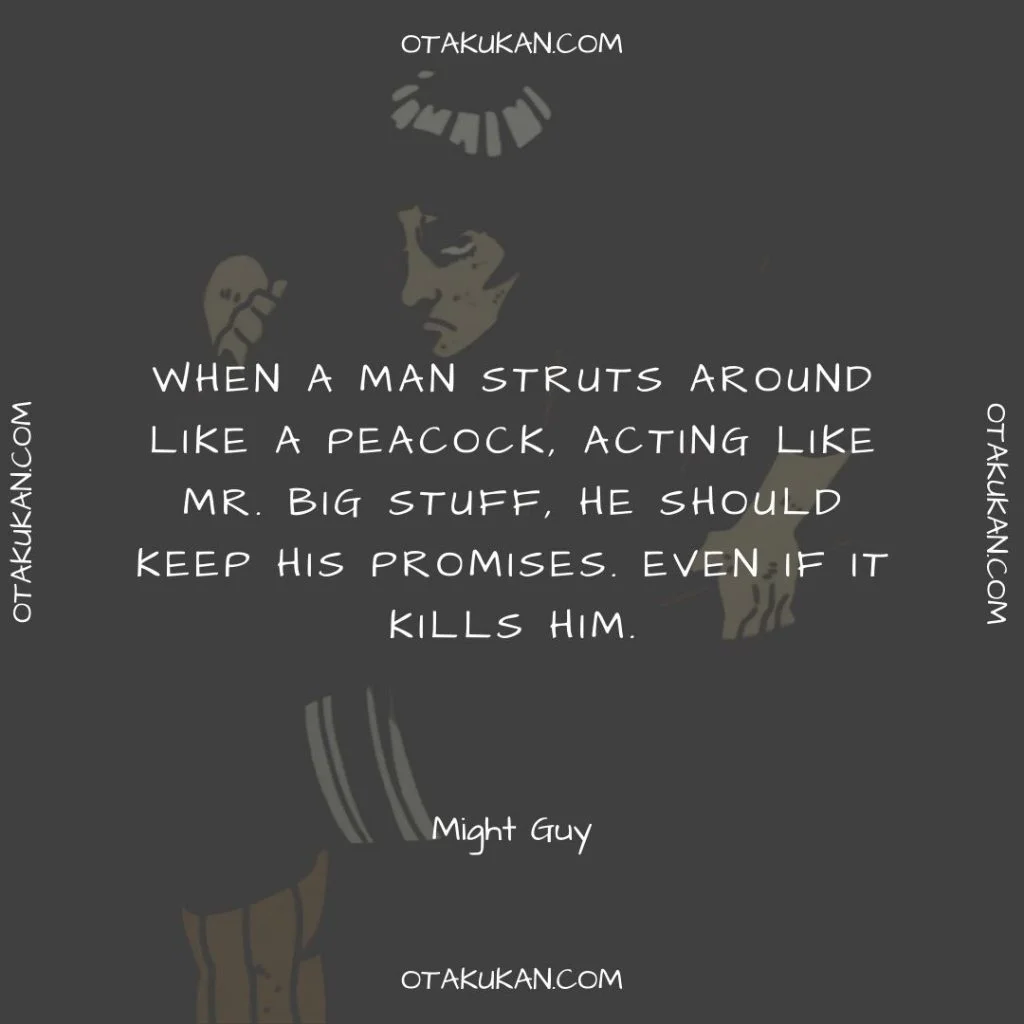 3. When a man struts around like a peacock, acting like Mr. Big Stuff, he should keep his promises. Even if it kills him. – Might Guy
4. Gahh! Kakashi! You make me so mad! Why do you have to act so cool?! – Guy Sensei Quotes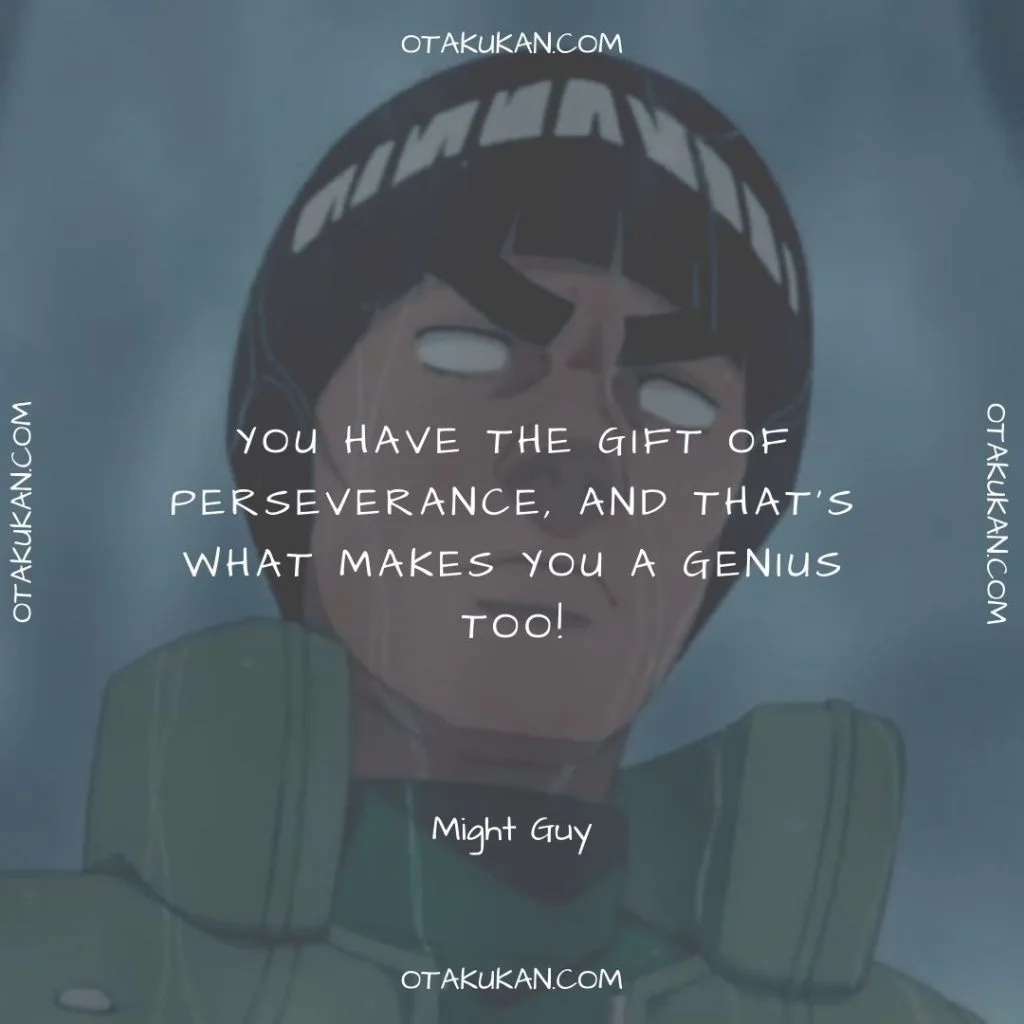 5. You have the gift of perseverance, and that's what makes you a genius too!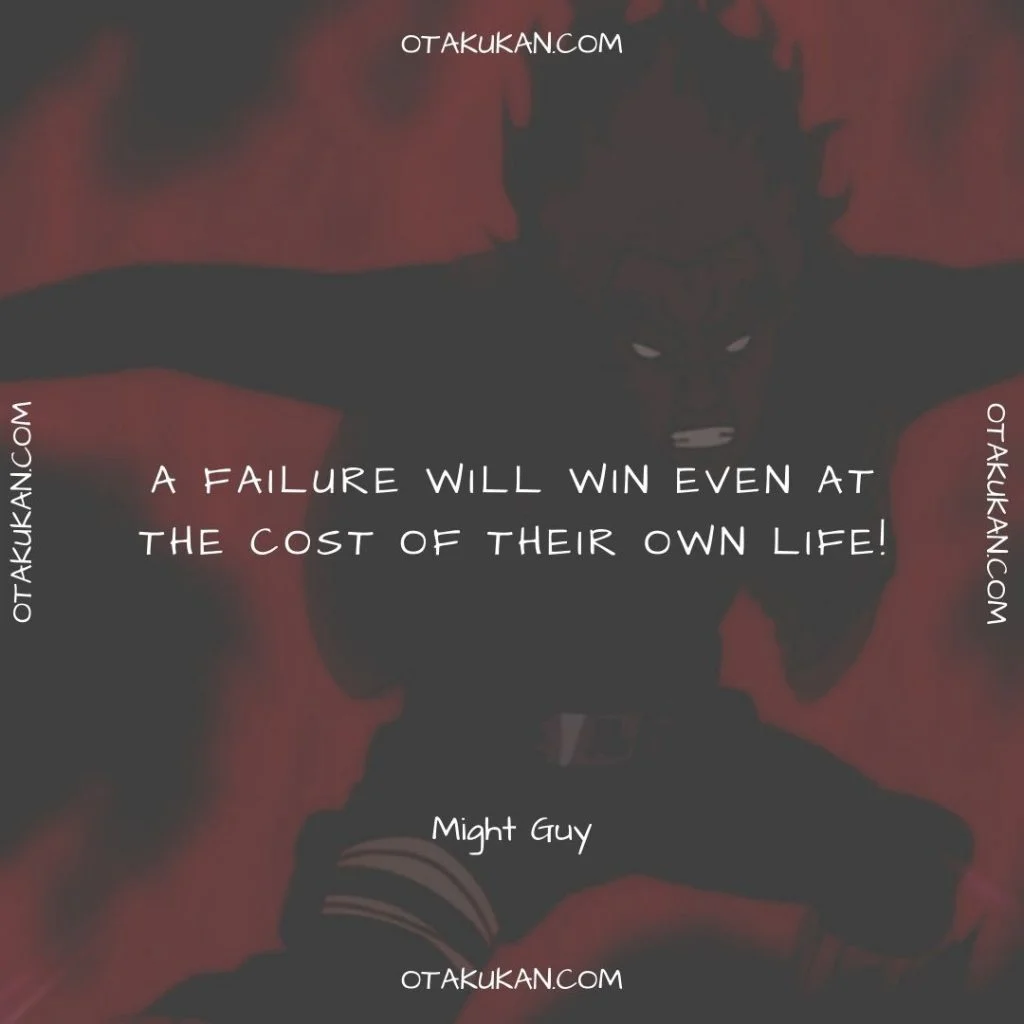 6. A failure will win even at the cost of their own life!  – Might Guy
7. You're right; all efforts are pointless… If you don't believe in yourself.
8. That's it, Lee! Let the power of youth explode!!  – Might Guy Quotes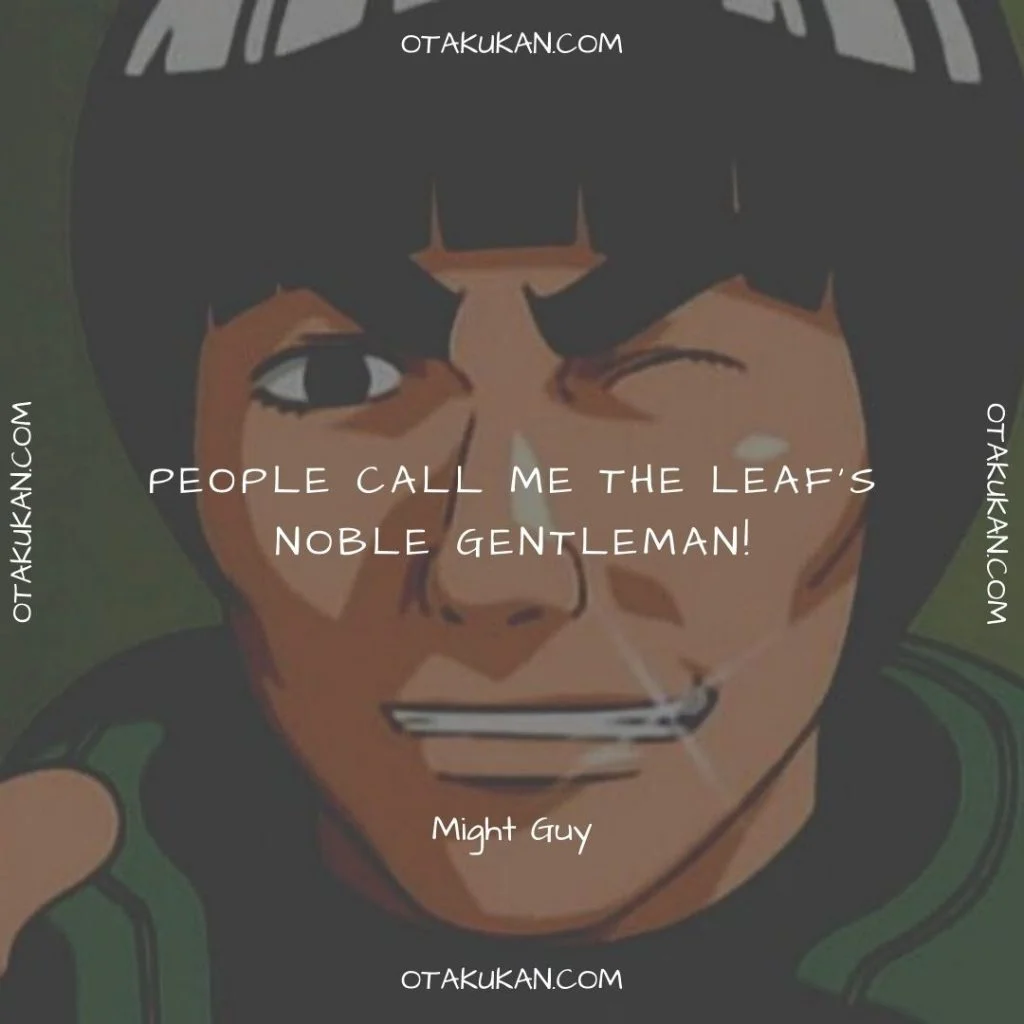 9. People call me the Leaf's Noble Gentleman! – Might Guy
10. That's it, Lee! Run…run towards the setting sun!… But don't mess up your hair!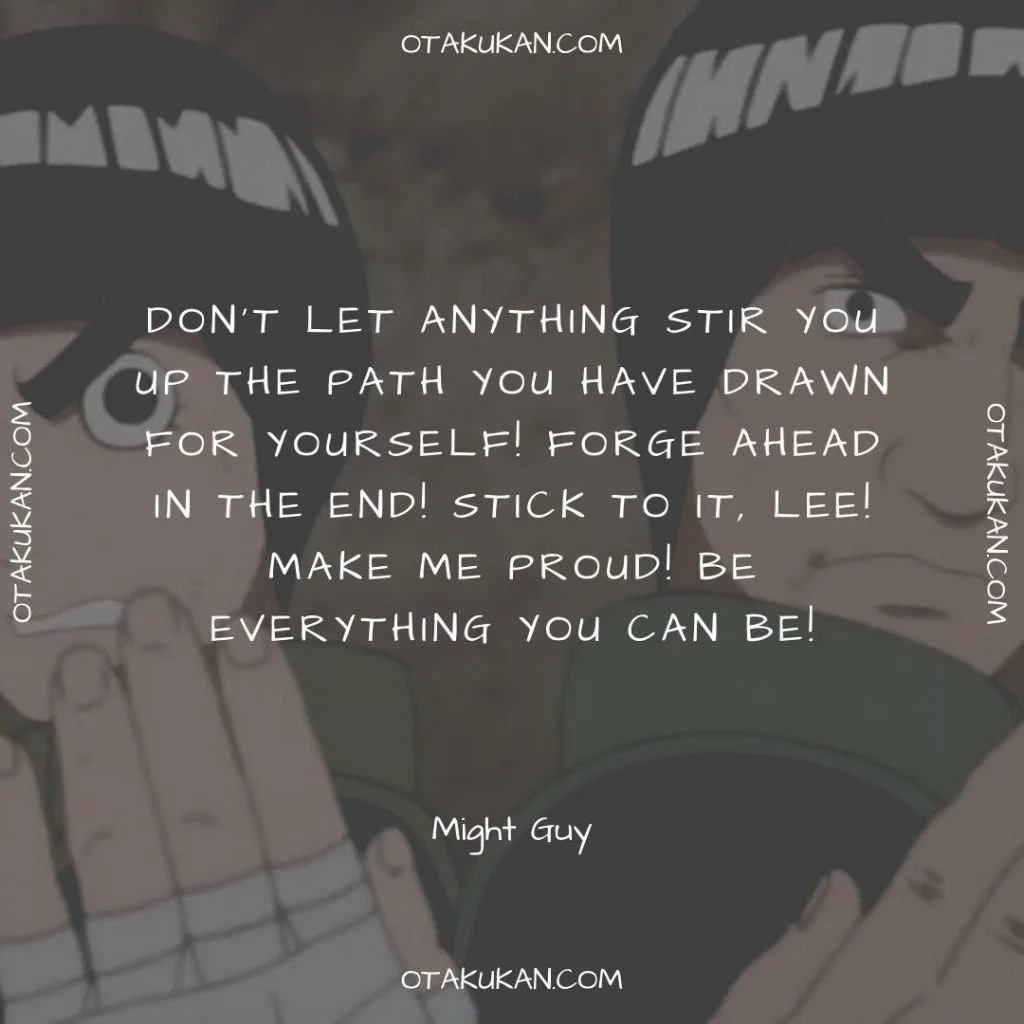 11. Don't let anything stir you up the path you have drawn for yourself! Forge ahead in the end! Stick to it, Lee! Make me proud! Be everything you can be!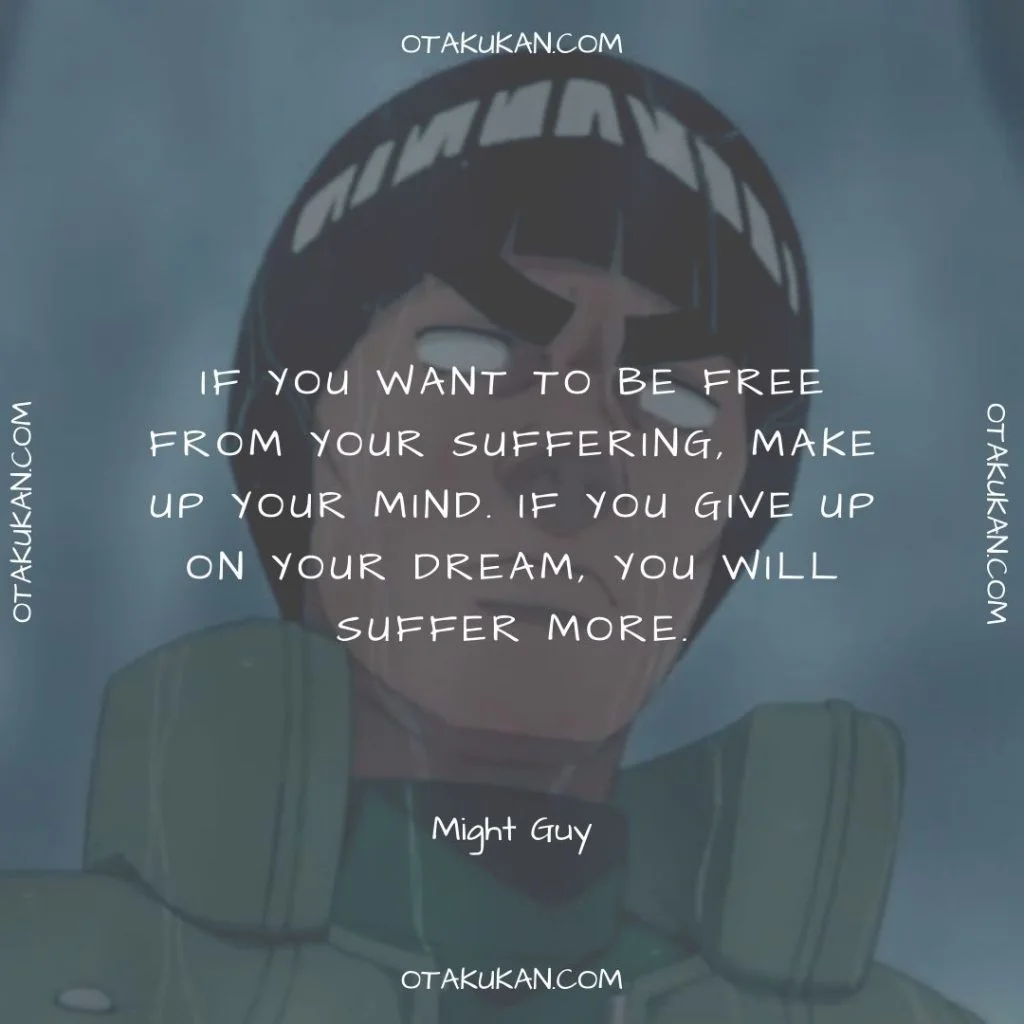 12. If you want to be free from your suffering, make up your mind. If you give up on your dream, you will suffer more.  – Might Guy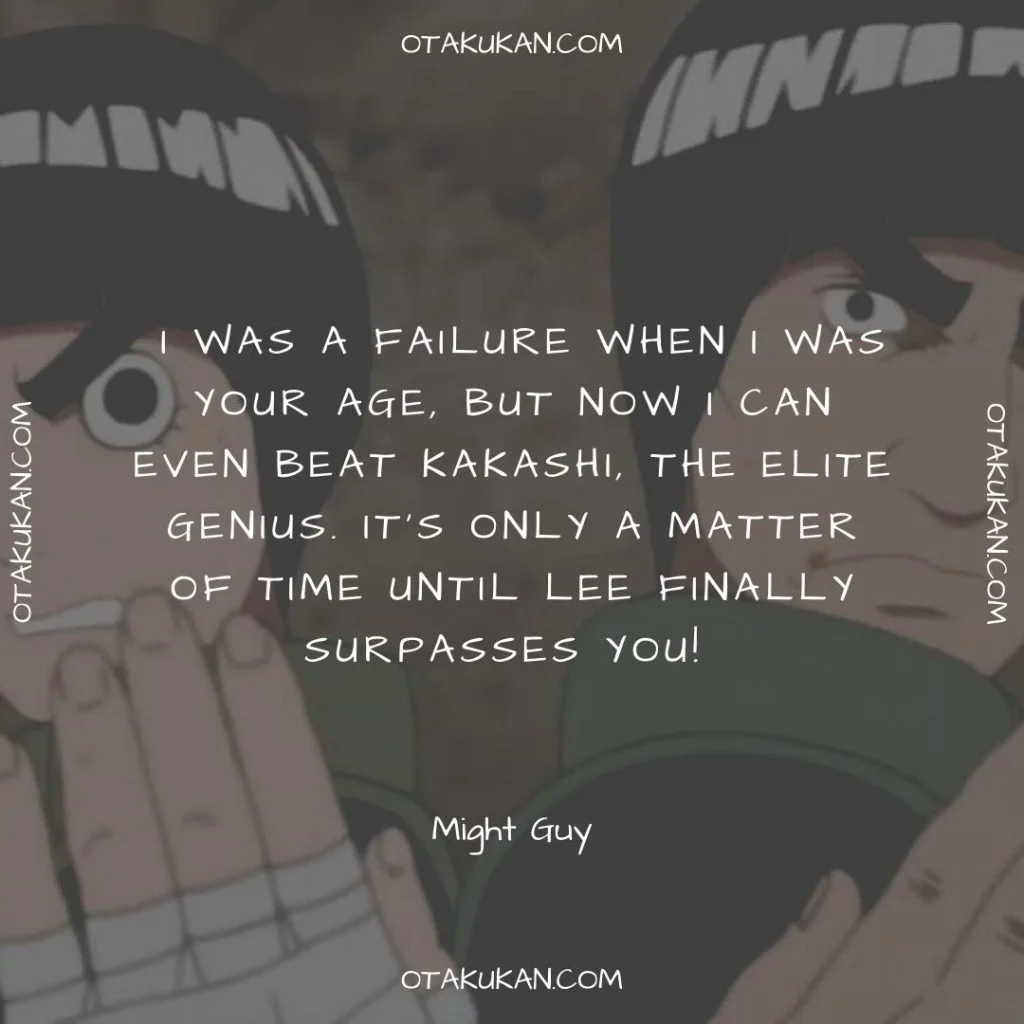 13. I was a failure when I was your age, but now I can even beat Kakashi, the elite genius. It's only a matter of time until Lee finally surpasses you! – Might Guy
14. What is with your attitude?! We'll never be young like this again!
We hope you enjoyed these Might Guy Quotes from the Naruto Series. Check out our blog posts if you're interested in another character, like Kakashi, Itachi Uchiha, or Obito.