What is Isekai anime?
Isekai is a Japanese word that best translates as 'Another World.' Isekai Anime is a sub-genre of Anime that sends the main character in the story away from their familiar world to another strange world, one with which they are unfamiliar. Often these other worlds are magical places where the unexpected frequently happens. Sometimes a character can be sent to a world where they will encounter terror and fear.
The first anime to be classed as Isekai was produced in 1983 and was called Aura Battler Dunbine. The main character in this story is a Tokyo boy called Shou, who was sent to a medieval fantasy world where mechanized insects ruled. Probably the best-known Isekai anime was Spirited Away from 2002.
Here are the top ten best isekai anime lists you should try to watch during 2020.
Best Isekai Animes to Watch (Another World Anime)
1. The World's Finest Assassin Gets Reincarnated in Another World as an Aristocrat (2021)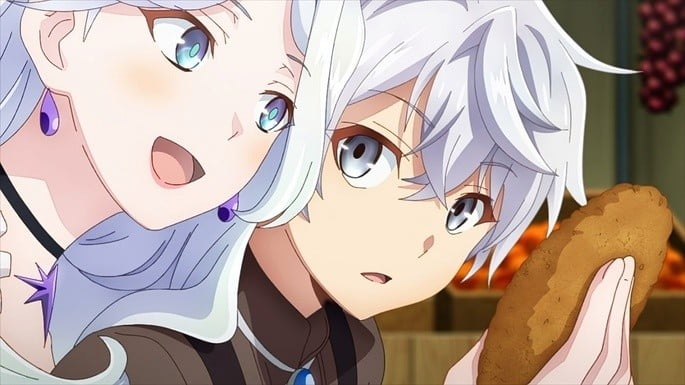 Genre: Action, Drama, Fantasy, Mystery, Romance
Seasons: 1
Episodes: 12
Available on: Crunchyroll
Original Title: Sekai Saikou no Ansatsusha, Isekai Kizoku ni Tensei suru
When the best assassin reincarnates into another world, he faces obstacles. His success rate satisfies his new organization, but he's also caught up in an organization that wants to kill him. A goddess asks him to perform a new task in this other world and assassinate a hero.
Of course, the assassin accepts, and little by little, he becomes part of his new family of murderers. But when he meets the hero, he realizes that only someone with no fault can have such a specimen.
2. Mushoku Tensei: Isekai Ittara Honki Dasu (2021)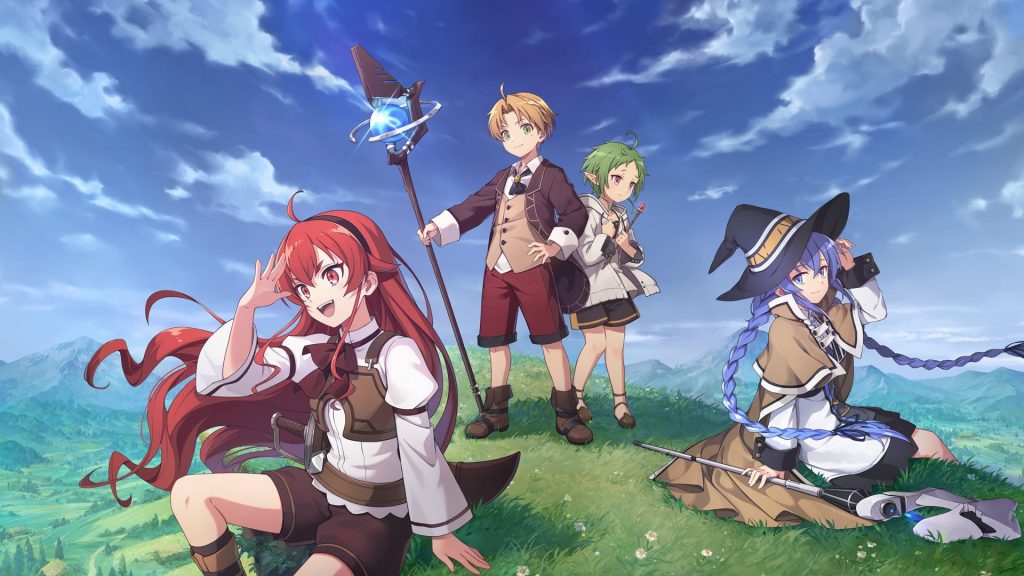 Genre: Adventure, Drama, Ecchi, Fantasy
Seasons: 2
Episodes: 11 + 12
Available on: Funimation
The protagonist is a 34-year-old man who used to live his life regretfully. He dreams of achieving much more; until one day, he is given a second chance. Now he has been reborn as a baby – with magical abilities.
With only a little courage left to fulfill his dreams, he embarks on an adventure that suits him best – thanks to all the experience gained from living for 34 years.
3. The Rising of the Shield Hero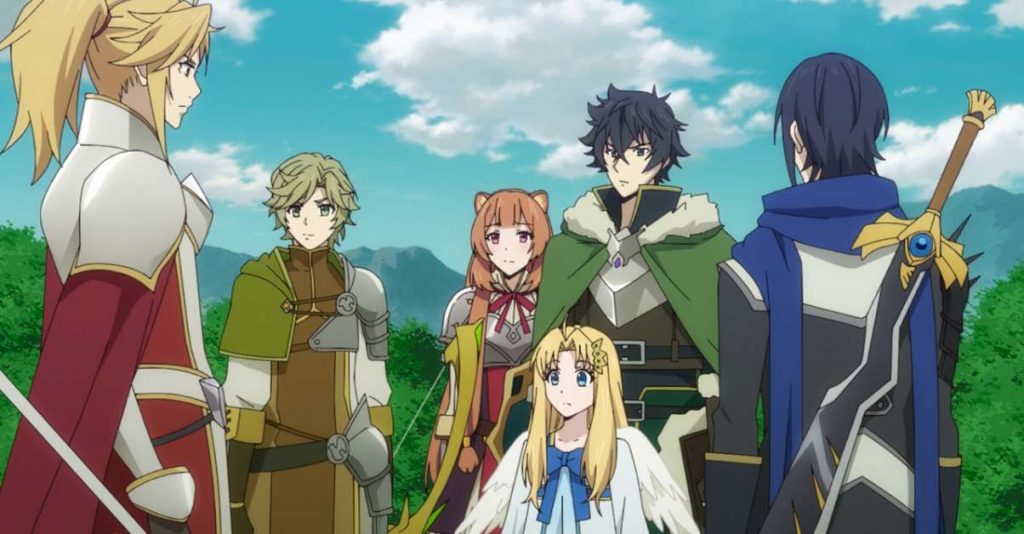 Genre: Action, Adventure, Drama, Fantasy
Seasons: 1
Episodes: 25
Available on: Crunchyroll
Melromac is a country desperately needing help, so the Queen summons four heroes. The Queen gave the heroes shields to defend the kingdom from the Waves of Catastrophe, but whoever received the shield felt unlucky. Naofumi Iwatani was given a shield and felt unlucky when he arrived to help Melromac.
4. Re: Zero: Starting Life in Another World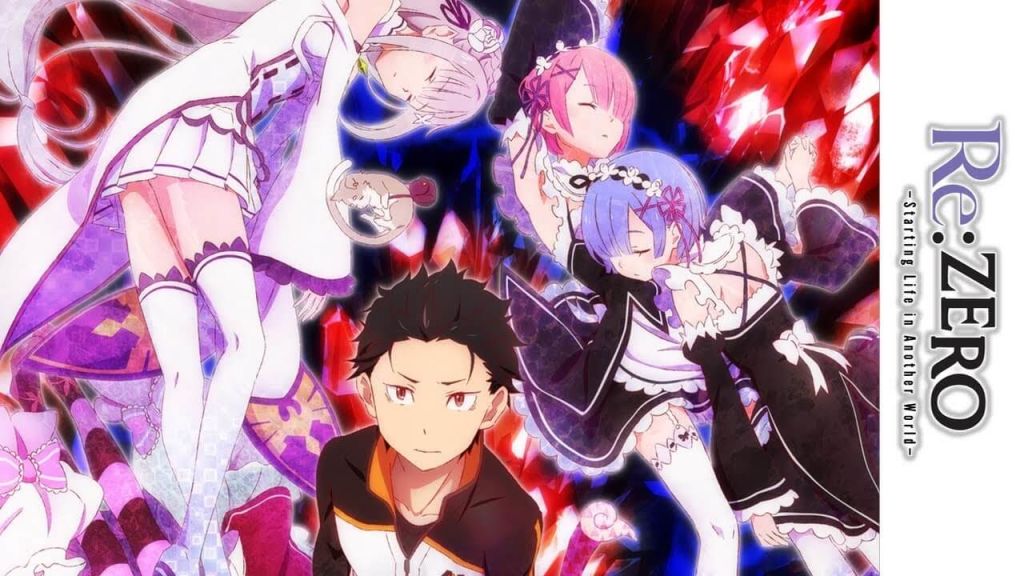 Genre: Drama, Thriller, Fantasy, Psychological
Seasons: 3 + OVAs + 2 spin-offs of 11 and 13 episodes
Episodes: 25 + 13 + 12
Available on: Crunchyroll, Netflix
In Re: Zero, Subaru Natsuki is the main character who is taken to a fantasy world and granted the power that after he dies, he returns to the point just before his death and has the chance to change the course of his life. This anime has been around since 2016 and yet is still prevalent.
5. That Time I got Reincarnated as a Slime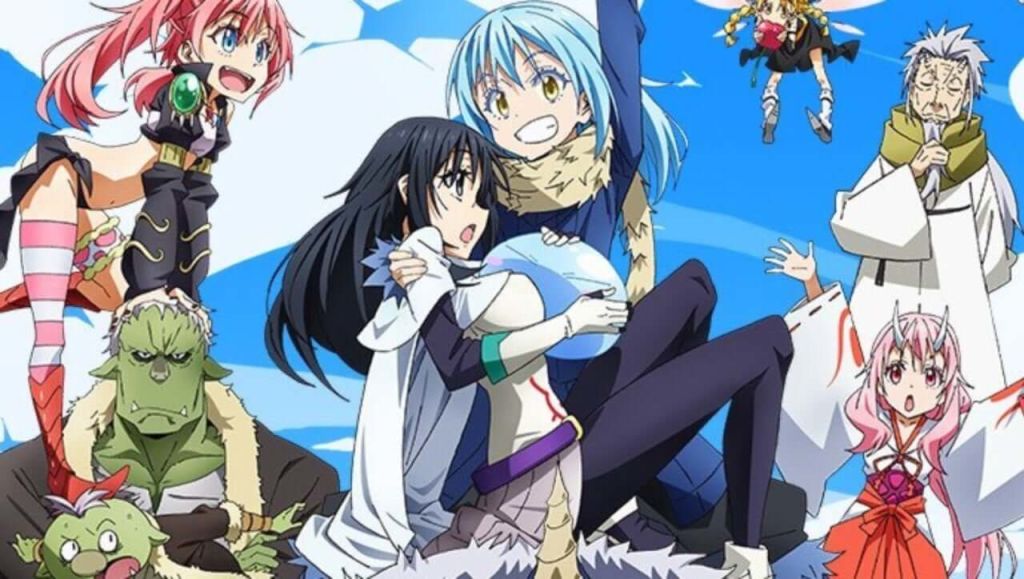 A 24-episode series from 2018, this is the story of Satoru Mikami, who gets stabbed and is reincarnated as a slimeball. This gives him the power to take on different appearances. After meeting the Storm Dragon Veldora, he makes a deal with her so that he becomes the hero Rimuru Tempest. A new series is planned for 2020.
6. No Game, No Life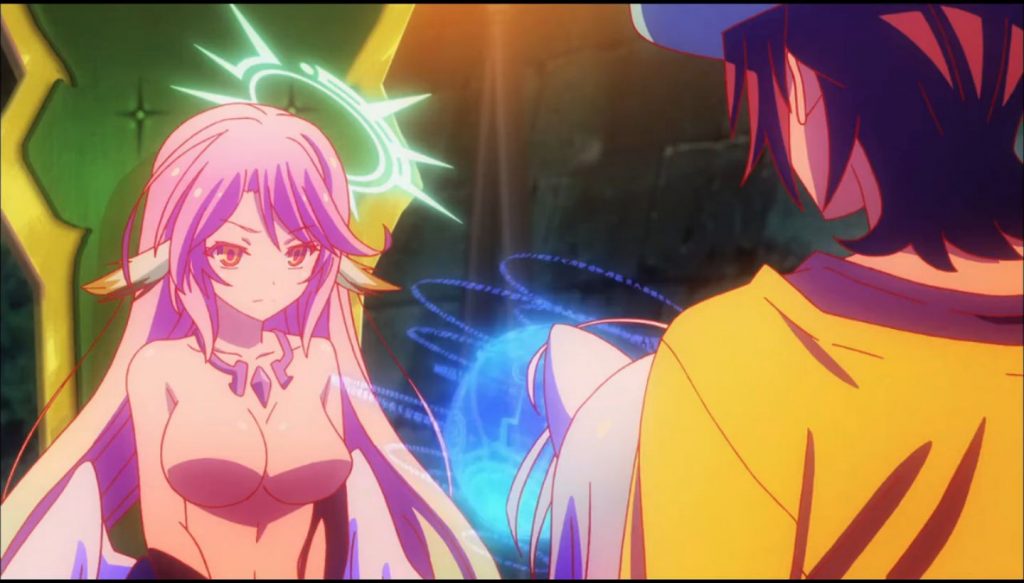 Genre: Video Game, Adventure, Comedy, Supernatural, Ecchi, Fantasy
Seasons: 1
Episodes: 12
Available on: Netflix, Crunchyroll
Sora and Shiro are brothers and are recognized in the video game world for being an invincible entity called "Blank." For them, the real world is another game, but their lives change dramatically when they receive an email that challenges them to a virtual chess game. The brothers are transported to a mysterious realm, where they meet Tet, the God of Games.
7. Kobayashi-san Chi no Maid Dragon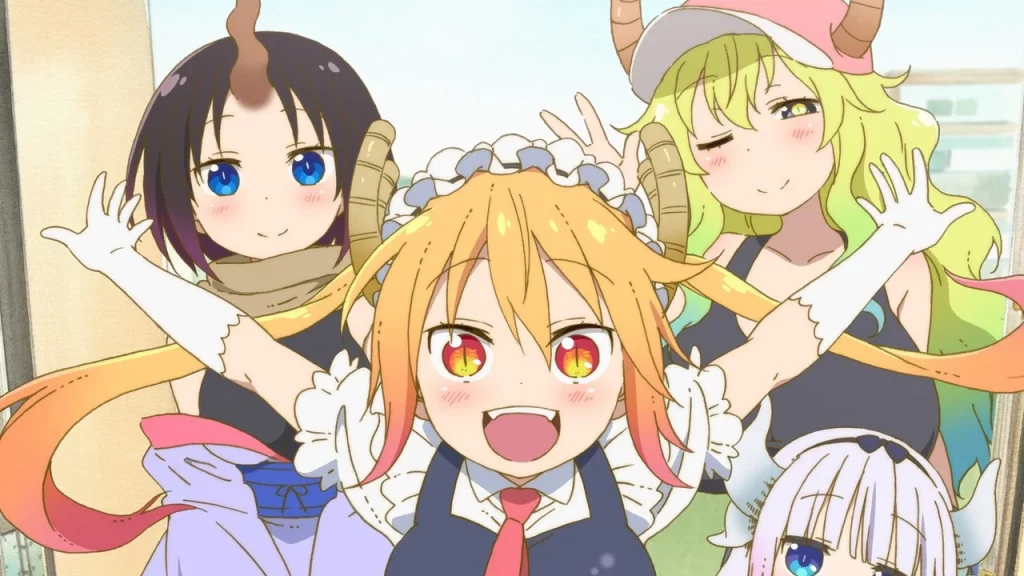 Genre: Comedy, Fantasy, Slice of Life
Seasons: 2
Episodes: 13 + 12 + OVA
Available on: Crunchyroll
Kobayashi is an office worker who needs help with housework, so she decides to get a maid. The proper word for female maids in Japan is "Okazaemon." Kobayashi finds the maid in a park and takes her home. Kyobashi is Kobayashi's classmate who runs into Tohru when he's drunk.
8. The Misfit of the Demon King Academy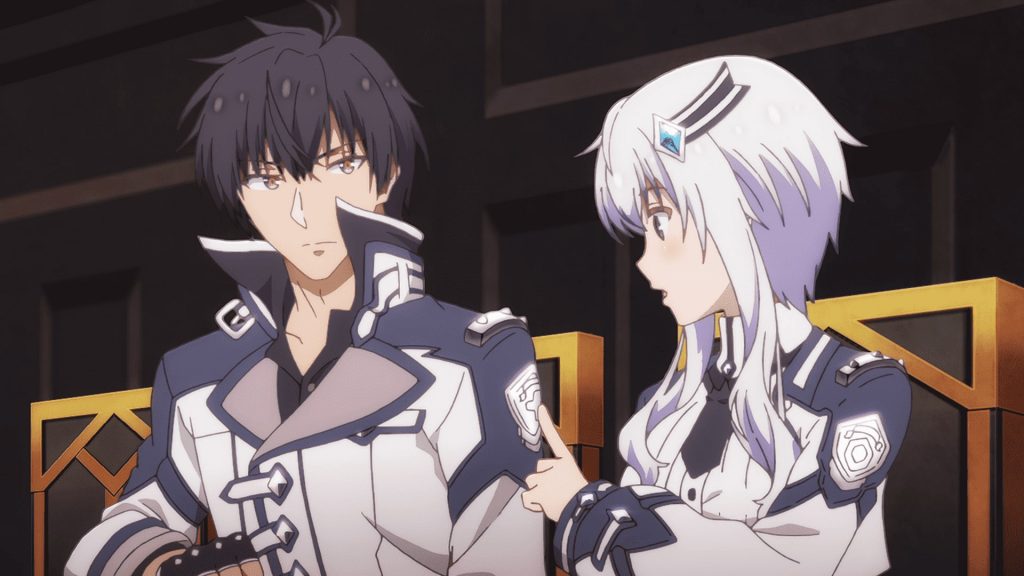 Genre: Action, Adventure, Fantasy
Seasons: 1
Episodes: 12
Available on: Funimation
In this world, the demon king sacrificed himself for the peace of mankind. However, he has been asleep for two thousand years and is now bored with his sleep. When he reincarnates in this world again, two thousand years later, he realizes that society is divided between those with just demon blood and their descendants with combinations of human and other races.
Anos, a demon hybrid, tries to restore his family line and reclaim it as the Demon King. But first, he must complete his tenure at the school for lesser demons before becoming the leader.
9. Overlord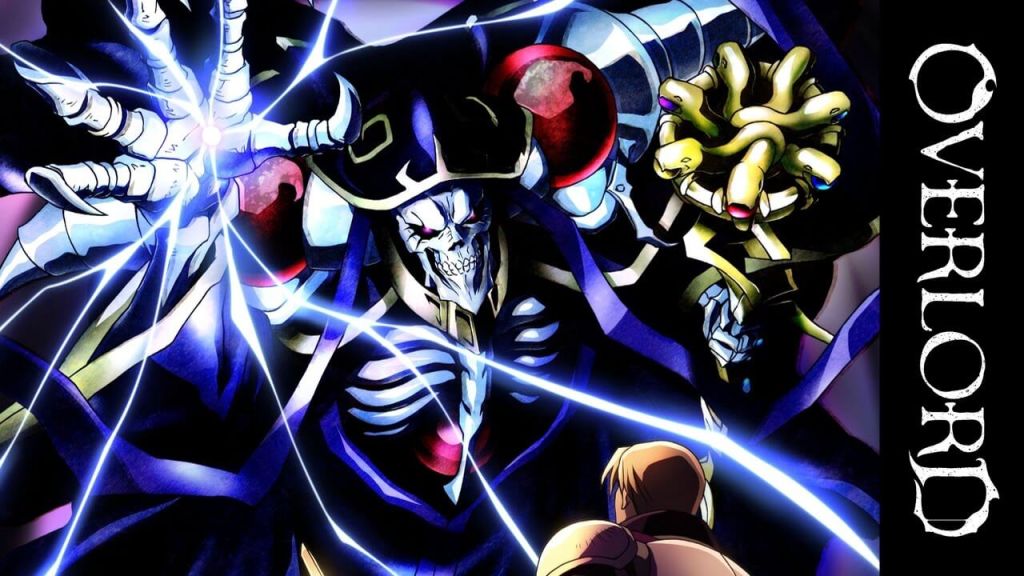 Genre: Action, Adventure, Fantasy, Videogame, Magic, Supernatural
Seasons: 3
Episodes: 13 + 13 + 13
Available on: Netflix
Yggdrasil, a hugely popular VR game, is about to disappear. The mage character in it decides to spend his last moments in the game.
But even though the game was supposed to be gone when people logged off, the main character is still in character and fully aware of everything, while he encounters NPCs who seem to have developed personalities of their own. The hero takes charge of this new world, wondering if other players are like him.
10. Konosuba: God's Blessing on a Wonderful World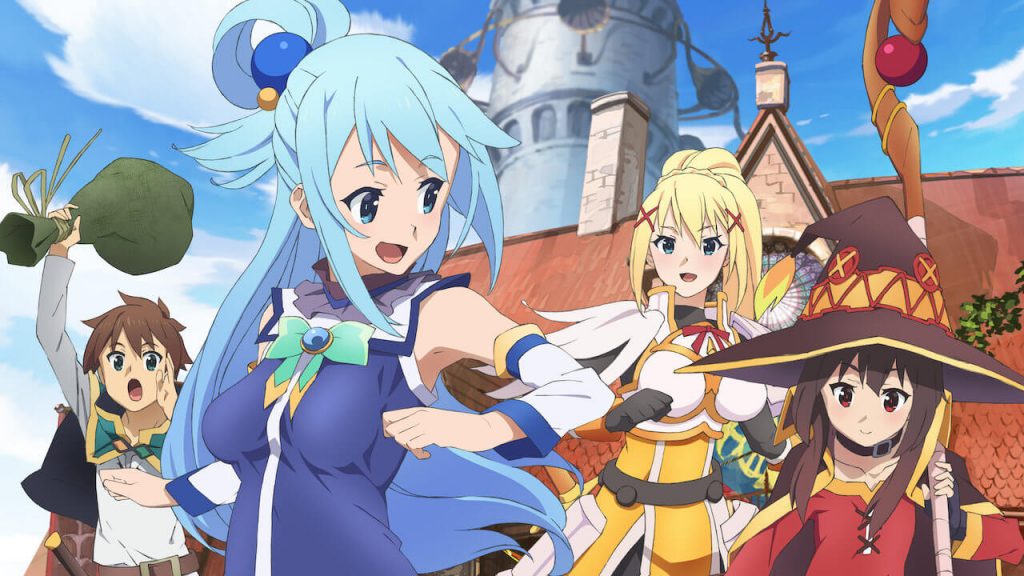 Genre: Comedy, Adventure, Fantasy, Parody, Magic, Supernatural
Seasons: 2
Episodes: 10 + 10
Available on: Crunchyroll, Funimation
After a humiliating death, reclusive student Kazuma Satou finds himself before the goddess Aqua. She gives him two options: go to heaven or have a new life in a magical world. Of course, Kazuma decides to reincarnate, becoming a warrior tasked with saving the world from evil. To complicate matters, Aqua is also in this universe, and Kazuma will soon discover that the "goddess" is useless as a partner.
11. How NOT to Summon a Demon Lord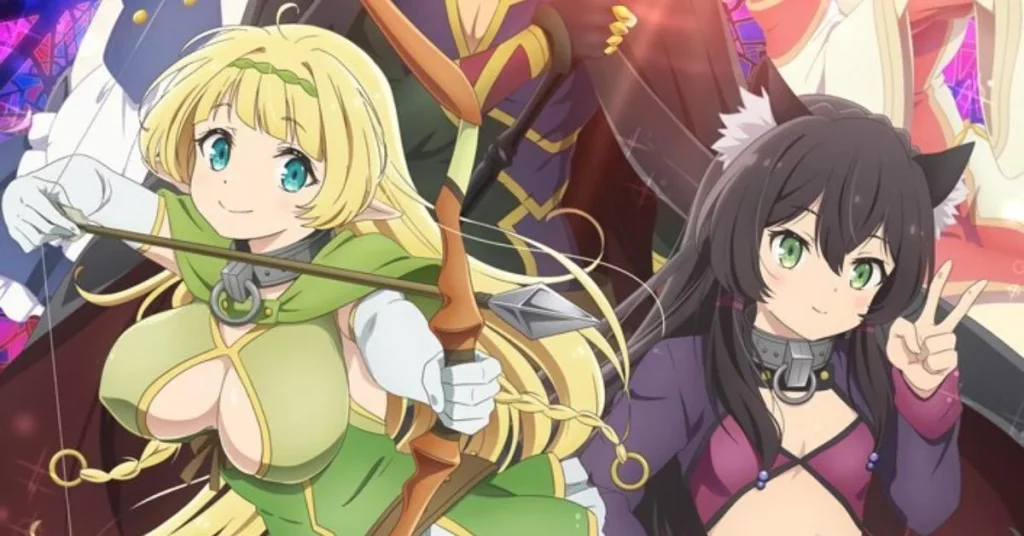 Genre: Comedy, Ecchi, Fantasy
Seasons: 2
Episodes: 12 + 12
Available on: Funimation
Cross Reverie is an MMORPG where Takuma Sakamoto is one of the most prominent players. He is known as the "demon king." But his quiet life changes drastically when he is summoned into a magical universe and realizes it.
His appearance has completely changed: he now looks exactly like the character he had in the video game. The problem is that Takuma doesn't know how to talk to people, is a socially awkward young man, and is very afraid of people.
12. Drifters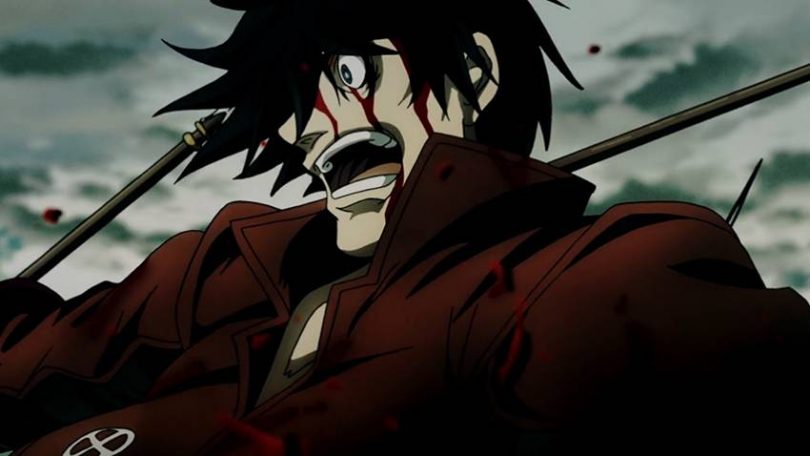 Genre: Action, Adventure, Comedy, Historical, Samurai, Fantasy, Seinen
Seasons: 1
Episodes: 12
A dying soldier is sent to an alternative world where he makes friends with two other dead soldiers from the past. They are tasked with fighting the Ends.
13. Sword Art Online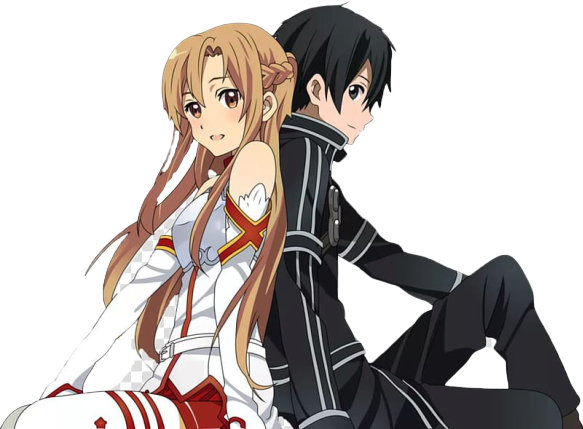 Genre: Action, Adventure, Fantasy, Video Games, Romance
Seasons: 3
Available on: Crunchyroll, Netflix
It's an anime where characters get to play inside the game, which was newly released.
Kirito, one of the characters of Sword Art online, enters the game, where he soon meets and befriends a newbie player. The story began in 2022; It's a fantasy adventure in which Kirito is trapped in a game that the game maker has locked.
14. Humanity Has Declined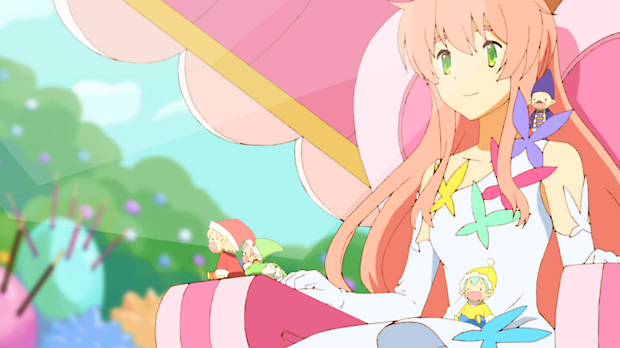 This story is set in a future post-apocalyptic world, where a new race has developed called Fairies. The heroine can speak with humans and fairies, so her tale unfolds.
15. The Devil is a Part-Timer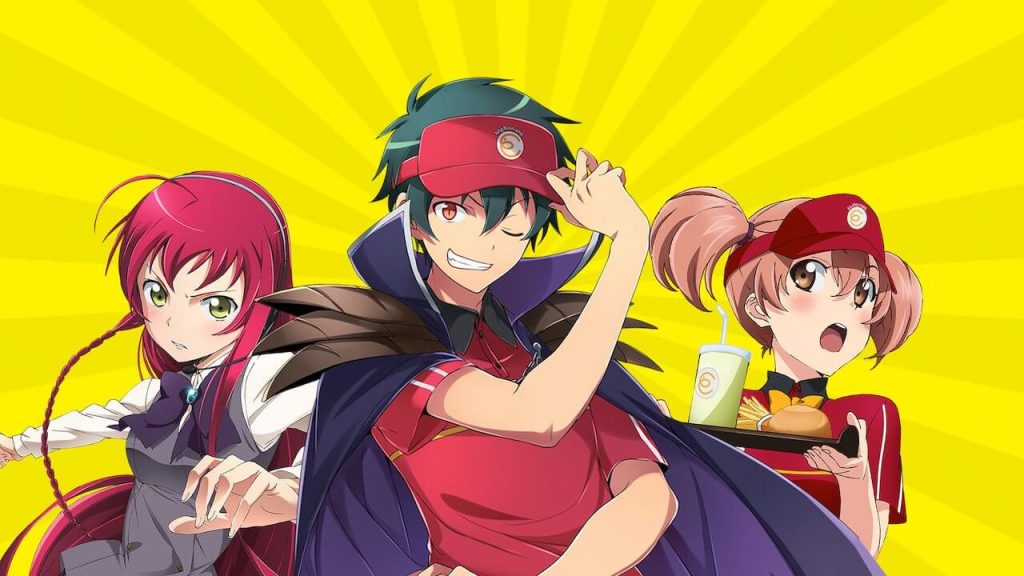 A devil and an angel live on Earth and have to get by in this comedy fantasy.
16. Conception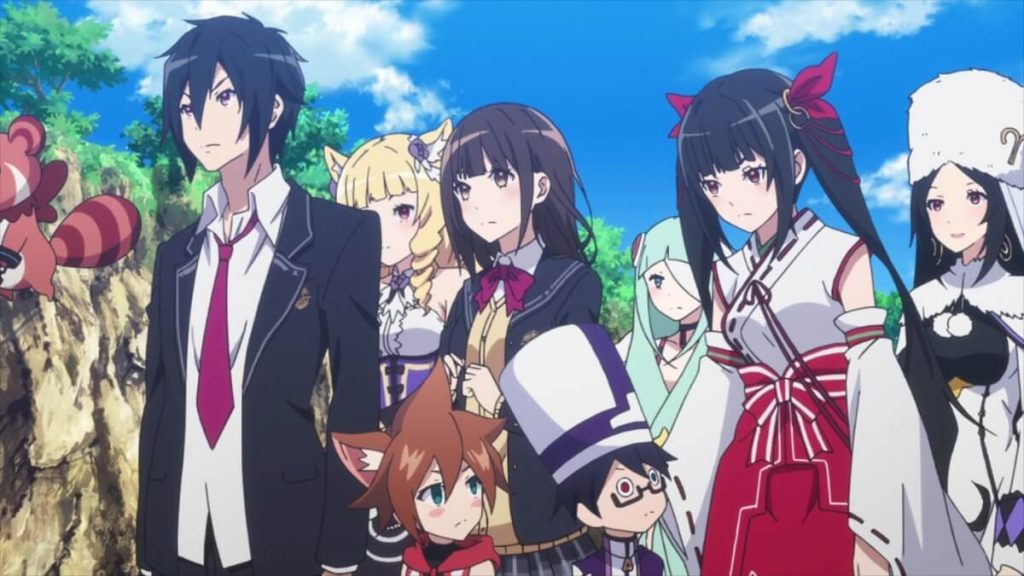 Conception is a story about a guy Itsuki Yuge a high school student who discovers on his graduation day that his cousin and youth friend Mahiru is pregnant. Afterward, Itsuki and Mahiru are taken into a mystic world called Granvania, which is currently trespassed by monsters. The only people who can fight and exorcise the monsters are the "Star Children," and the Star Children can only be produced by the 12 "Star Maidens."
17. Sonny Boy (2021)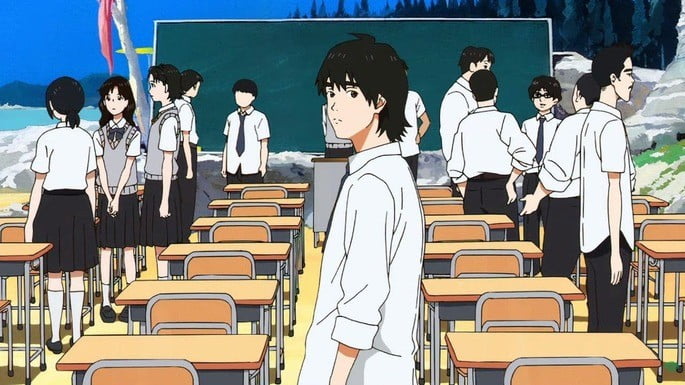 Genre: Science Fiction
Seasons: 1
Episodes: 12
Available on: Funimation
A group of students from Nagara School discovers themselves, with newfound skills, in an alternative dimension. They'll have to work together to survive and find a way back home. They Don't know not if their differing creative abilities will help or hurt them.
18. Tsuki ga Michibiku Isekai Douchuu (2021)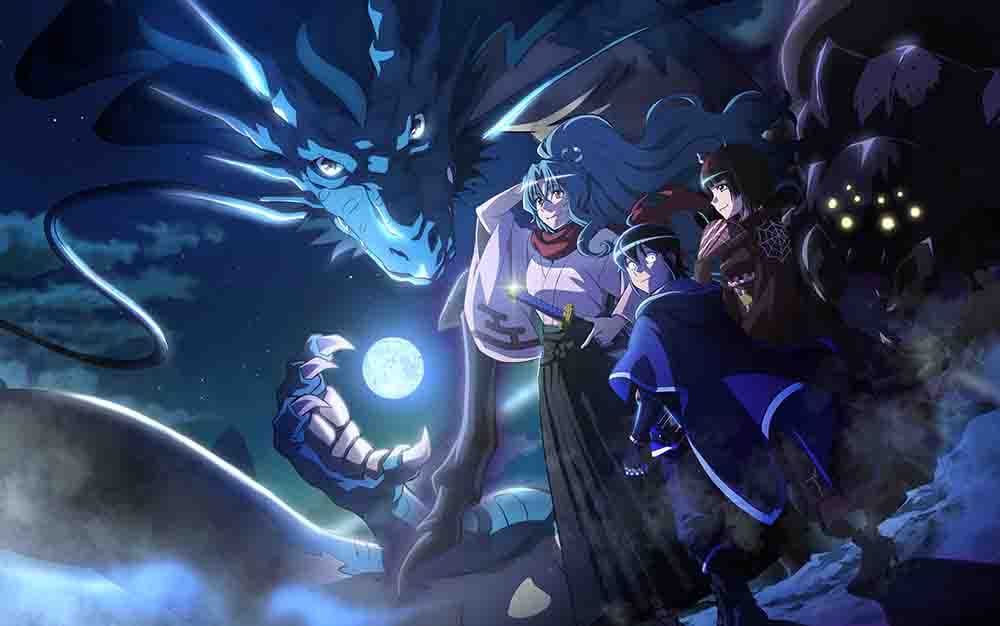 Genre: Action, Adventure, Comedy, Fantasy
Seasons: 1
Episodes: 12
Available on: Crunchyroll
Makoto, an unassuming Japanese teenager, is transported to a new world and given the responsibility of saving it. The goddess of this newly created world declares Makoto too ugly to be its hero. She strips him of his title and exiles him to the furthest reaches of her universe, where he can see the great potential in his magic abilities. We will see if he can make something great out of this bad situation he was dealt unfairly at first.
19. .hack//Sign (2002)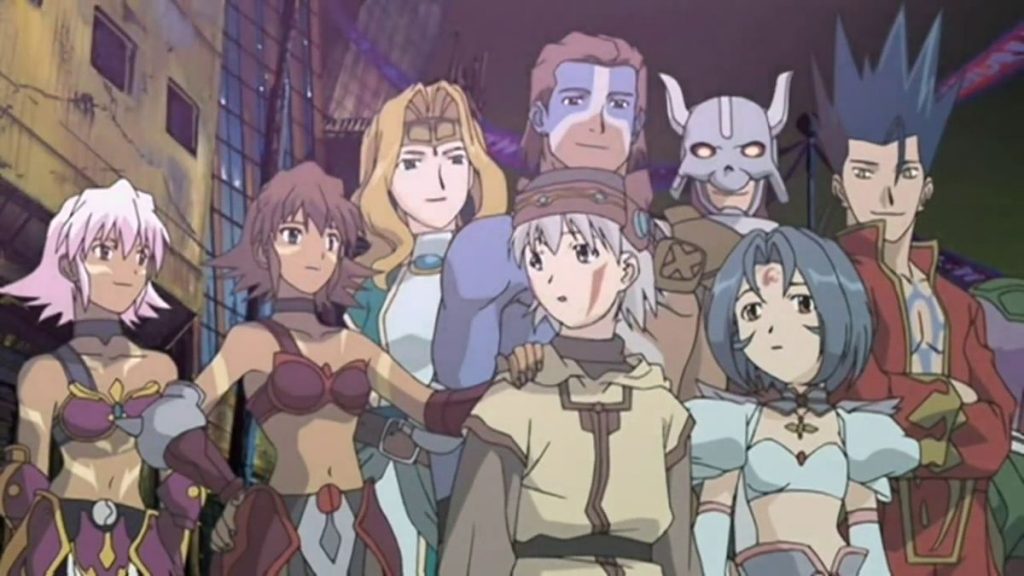 Genre: Video Games, Science Fiction, Adventure, Mystery, Magic, Fantasy
Seasons: 1
Episodes: 26
Available on: Hulu, Funimation
Another Isekai is about a video game where its protagonist is trapped without knowing why he can't leave the game. In this case, our protagonist is Tsukasa, and he wakes up with amnesia in an MMORPG called The World.
20. Inuyasha (2000)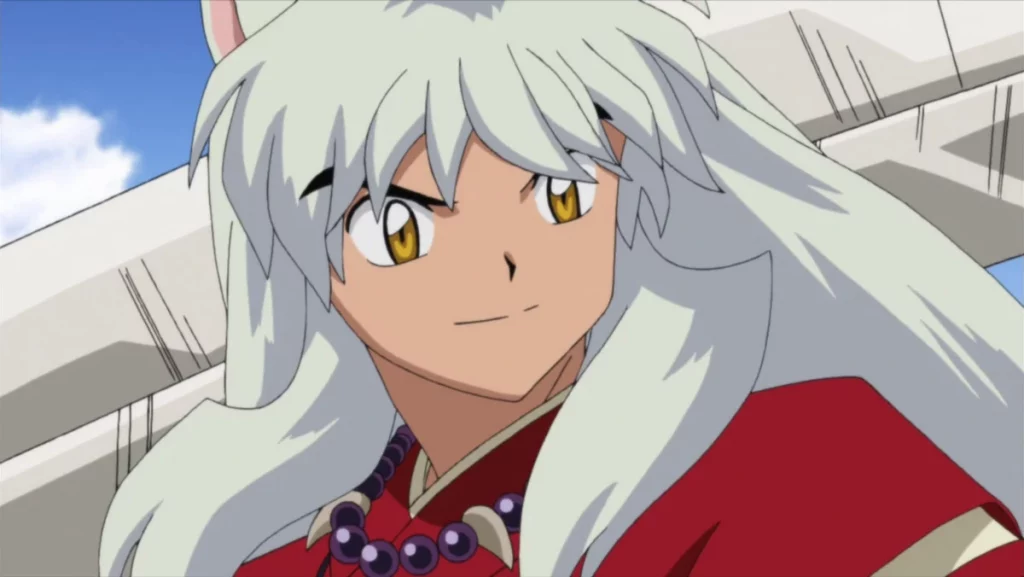 Genre: Action, Adventure, Historical, Supernatural, Magic, Romance, Fantasy, Shounen
Seasons: 2
Episodes: 167 + 26
Available on: Netflix, Amazon Prime, Crunchyroll
Based on the manga by Rumiko Takahashi. InuYasha follows the story of young Kagome Higurashi, whose ordinary life stops when she is transported to another world. A demon has kidnapped and attacked her because, inside her, there is a powerful ancient pearl that can give her powers that could end the world.
These few are the best Isekai Anime 2023 or, say, Another World Anime You should watch if you are into "another world" based story. We will keep updating the Isekai Anime list from time to time. If you are worried about where to watch these animes check our article on apps to watch anime.
FAQ
What are some of the best Isekai anime to watch?
Several highly regarded Isekai anime series have gained popularity among fans. Some of the best ones include:
"Sword Art Online"
"Re:Zero – Starting Life in Another World"
"Overlord"
"Konosuba – God's Blessing on This Wonderful World!"
"The Rising of the Shield Hero"
"No Game No Life"
"That Time I Got Reincarnated as a Slime"
"Log Horizon"
"The Saga of Tanya the Evil"
"Grimgar of Fantasy and Ash"
What makes these Isekai anime series stand out?
These Isekai anime series stand out due to their engaging storylines, exciting world-building, memorable characters, and unique twists on the Isekai concept. Each series offers its take on the genre, providing a mix of action, adventure, comedy, and sometimes even darker themes.
Are all Isekai anime focused on fantasy game-like worlds?
While many Isekai anime series feature fantasy or game-like worlds, not all adhere strictly to this formula. Some Isekai series explore different settings, such as alternate versions of historical periods or worlds with magical or supernatural elements.
Can you recommend Isekai anime series with strong female protagonists?
Absolutely! Some Isekai anime series with strong female protagonists include:
"Re: Zero – Starting Life in Another World" (Emilia)
"The Rising of the Shield Hero" (Raphtalia)
"That Time I Got Reincarnated as a Slime" (Shizu)
"The Saga of Tanya the Evil" (Tanya Degurechaff)
"Ascendance of a Bookworm" (Myne)
"In Another World with My Smartphone" (Elze and Linze)
Are there any Isekai anime suitable for younger audiences?
Yes, there are Isekai anime series that are suitable for younger audiences. Examples include:
"Kemono Friends"
"Digimon Adventure"
"The Vision of Escaflowne"
"Fushigi Yugi"
"The Twelve Kingdoms"
Are these Isekai anime series completed or ongoing?
The status of the Isekai anime series can vary. Some are completed with a whole storyline, while others may be ongoing with new seasons or episodes being released. It's always a good idea to check specific series' latest updates and information.
Can I enjoy Isekai anime even if I'm not familiar with the fantasy genre?
Absolutely! While familiarity with the fantasy genre can enhance the enjoyment of Isekai anime, many series provide enough context and explanations to make them accessible to a wide range of viewers. The focus is often on the characters, their journeys, and the development of their abilities and relationships.