Ecchi is a favorite subgenre, especially in anime. Usually, the plot is not just an ecchi; the ecchi can add an exciting element to a good story or make something unmissable, like comedy. To save yourself trouble figuring out which has substance and which doesn't,
What is Ecchi Anime?
Ecchi anime is a subgenre of anime that is typically characterized by its focus on se*ual content. The word "ecchi" is often used to describe anime or manga with se*ually suggestive or explicit scenes and themes. While ecchi anime can be found in all genres, it is most commonly associated with harem and comedy anime.
Some of the earliest examples of ecchi anime include Cream Lemon, released in 1984, and Dirty Pair, which came out in 1985. In recent years, popular ecchi anime include High School DxD, To Love-Ru, and Prison School. These shows are all known for their raunchy humor and over-the-top scenes.
There are a lot of great ecchi anime titles out there, but which ones are the best?
Here is a list of the best ecchi anime to watch based on popularity.
Best Ecchi Anime You Can't-Miss!
1. My Dress-Up Darling (2022)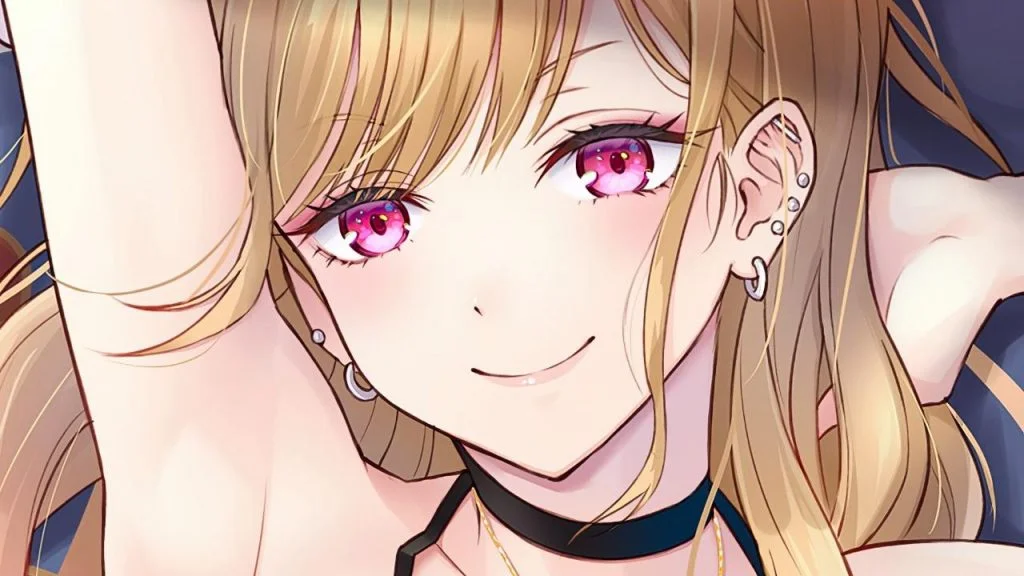 Genre: Comedy, Romance
Episodes: 12
Seasons: 1
Original Title: Sono Bisque Doll wa Koi wo Suru
My Dress-Up Darling Follows Marin Kitagawa, a popular girl, unconcerned about what people think of her and her tastes. But on the other side of the spectrum is Wakana Gojo, who has been ashamed of his job and likes it so much that he is afraid to tell anyone. He works in a Hina doll shop and has only learned how to make clothes for them. However, he loves his work.
One day, a chance meeting puts Marin Kitagawa and Wakana Gojo in the same room. When the girl discovers that the boy knows how to sew her, she begs him to help her cosplay her favorite characters. Seeing such infectious enthusiasm, Gojo is unable to refuse.
Neither of them expected that a special friendship would develop between them that could lead to a romance.
2. No Game No Life (2014)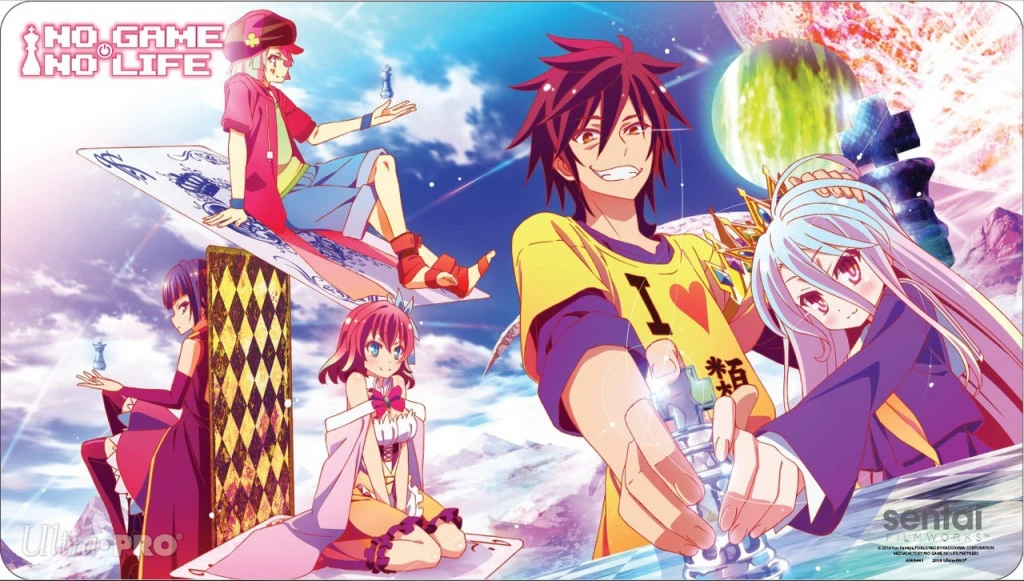 Genre: Video Game, Adventure, Comedy, Supernatural, Ecchi, Fantasy
Episodes: 12
Seasons: 1
No Game No Life is a surreal comedy that follows Sora and Shiro, young gamers. These brothers are recognized for being the mythical "Blank" and see the real world just as one big silly game. When an email challenges them to a life-changing game of chess, they're transported to a mysterious realm where they meet Tet, the God of Games.
3. Kill la Kill (2014)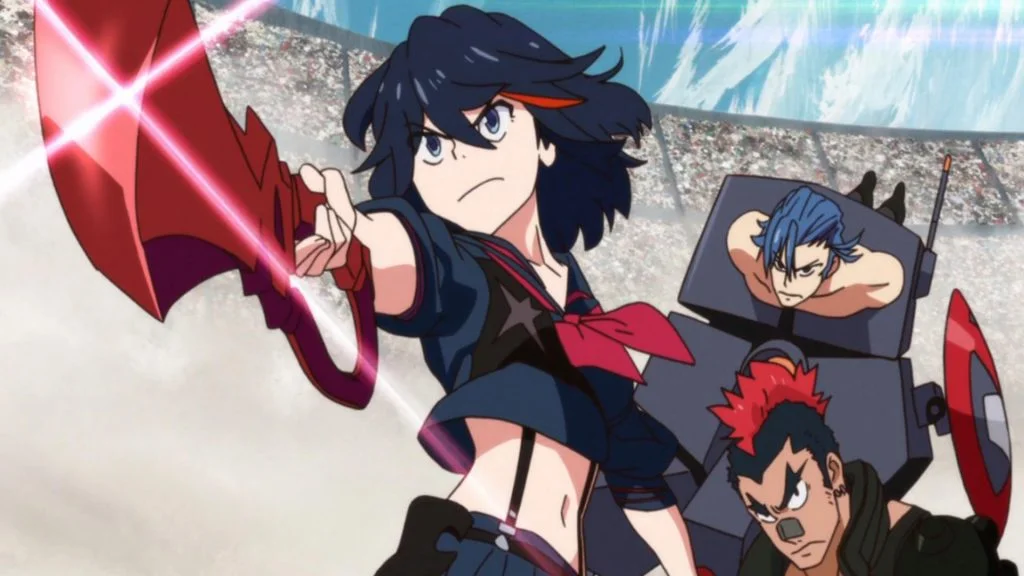 Genre: Action, Comedy, Super Powers, Ecchi, School
Episodes: 24
Seasons: 1
Ryuuko Matoi is looking for the person who killed her dad. She ends up at Honnouji Academy, which is different from other schools. The student council president Satsuki Kiryuuin rules the school ruthlessly.
Alongside her, she has her powerful minions, called the Elite Four. In the school hierarchy, Satsuki gives those who climb unique uniforms called "Goku," which provide their users superhuman powers.
4. Nanatsu no Taizai (2014)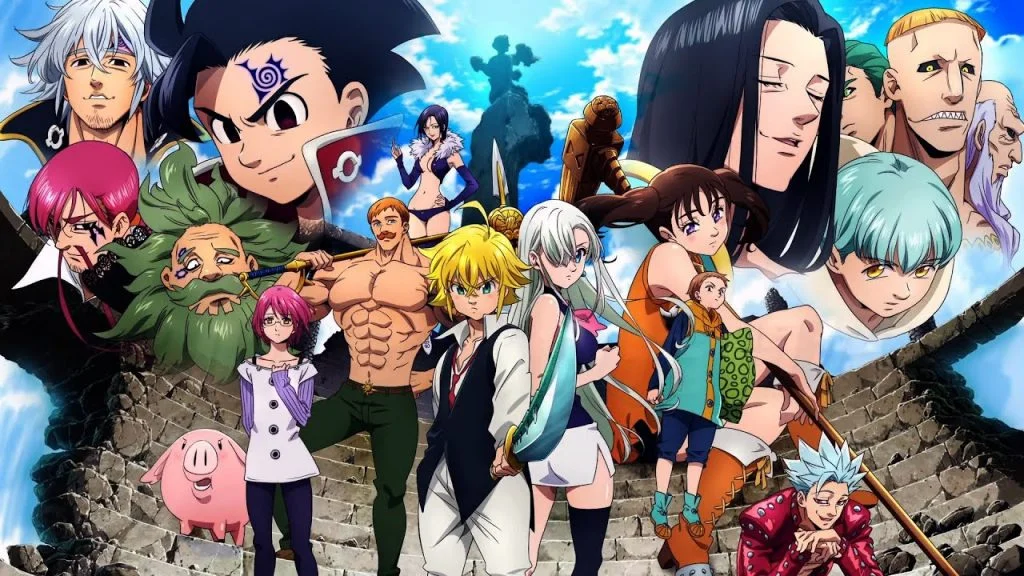 Genre: Action, Adventure, Ecchi, Magic, Fantasy, Shounen, Supernatural
Episodes: 24 + 24 + 24 + 24
Seasons: 4
The Holy Knights of Britannia use powerful magic to protect the region, but they are split by betrayal. Some were captured, while others escaped with their lives to try and overthrow the ruler of the Liones.
The holy knights defeated them. But rumors persisted that these legendary knights, called the "Seven Deadly Sins", were still alive. Ten years later, the Holy Knights betrayed the state by making a coup and became the new rulers of the Kingdom of Liones.
5. Highschool of the Dead (2010)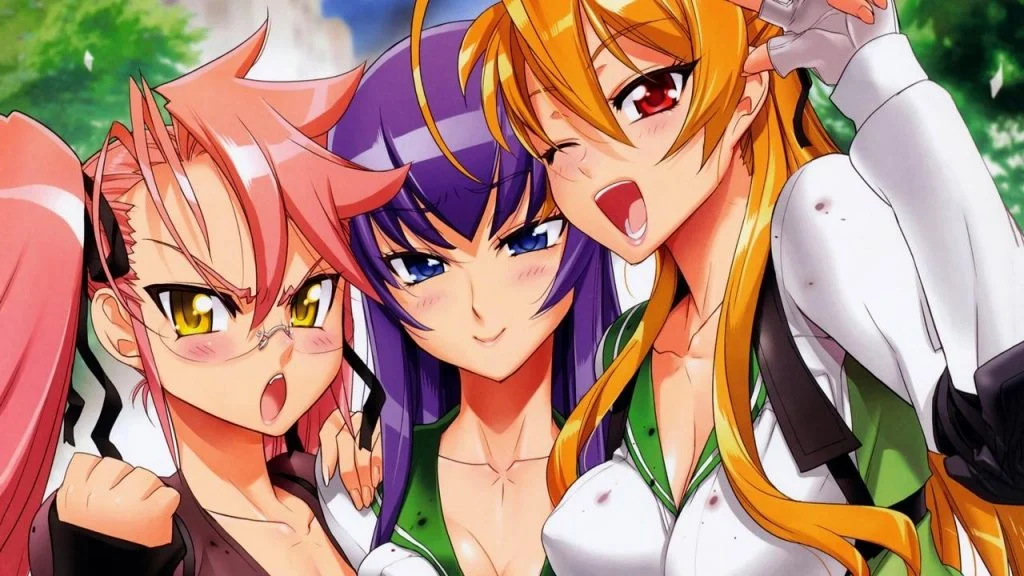 Genre: Action, Horror, Supernatural, Ecchi, Shounen
Episodes: 12
Seasons: 1
Takashi Kimuro is unprepared for what he is about to face. His friend has been bitten by the best, and he must shoot him in the head to save his life. To make matters worst, Takashi's friend's girlfriend has also contracted the virus, and they need to find her before it's too late.
6. Shokugeki no Souma (2015)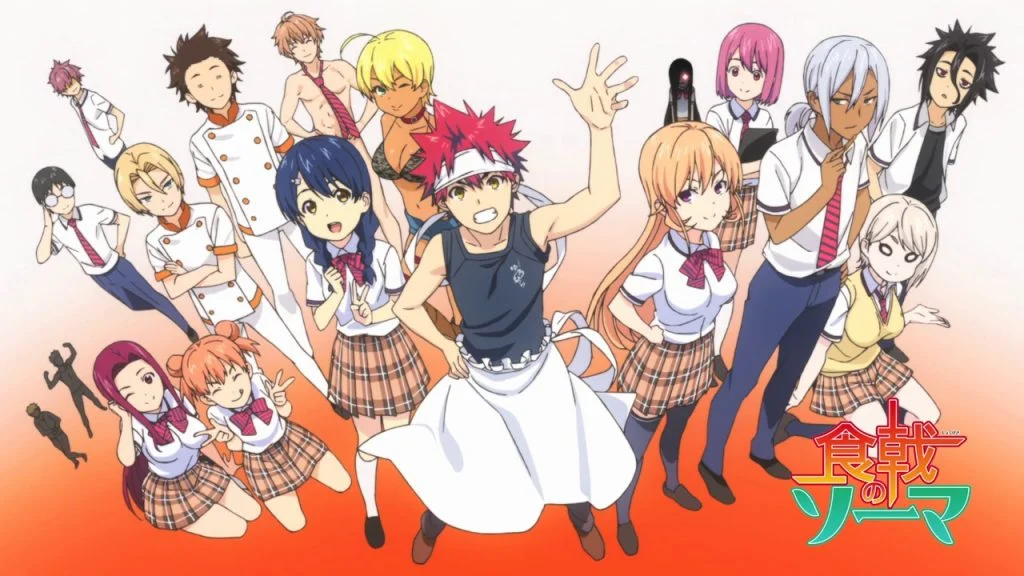 Genre: Ecchi, School, Shounen
Episodes: 24 + 13 + 13 + 12 + 12 + 12
Seasons: 6
Shokugeki no Souma follows the story of a fifteen-year-old boy who dreams of being a chef. He eventually enters a Tootsuki Academy cooking competition. There are many humorous moments, including shots with food in their mouths when the person tastes it.
7. High School DxD (2012)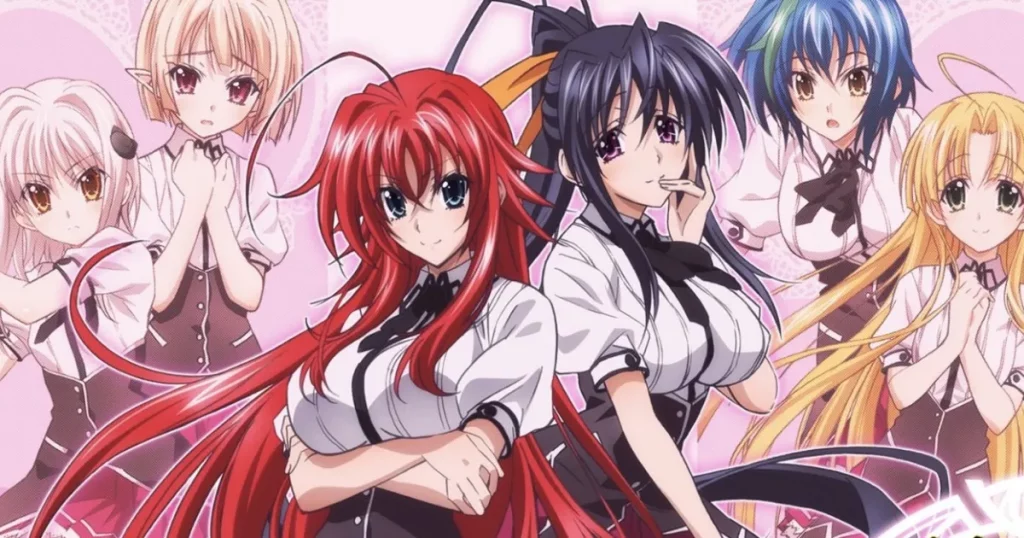 Genre: Ecchi, Comedy, Harem, Romance, School
Episodes: 12 + 12 + 12 + 13
Seasons: 4
The High School DxD story follows Issei Hyodo, a lecherous high school student killed by a girl on his first date. Afterward, he is reincarnated as a demon and must serve under Rias Gremory, the prettiest girl in school.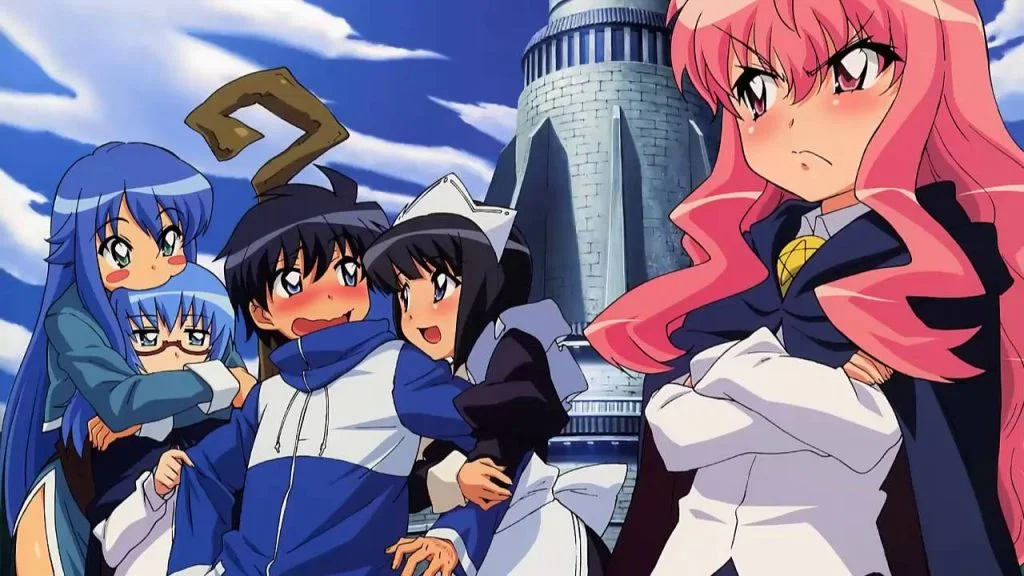 Genre: Ecchi, Action, Adventure, Harem, Romance, Fantasy, School
Episodes: 13 + 12 +12 +12
Seasons: 4
Louise Françoise Le Blanc de La Vallière is a magician obsessed with the magical world. But she doesn't have enough magical abilities, which makes her look ridiculous to her classmates.
In a summoning exercise that goes awry, Louise summons a young man named Saito Hiraga. Louise treats him as her slave, but she discovers a mark on the boy's hand that leads her to believe he might be a famous familiar named Gandalfr.
9. Boku wa Tomodachi ga Sukunai (2011)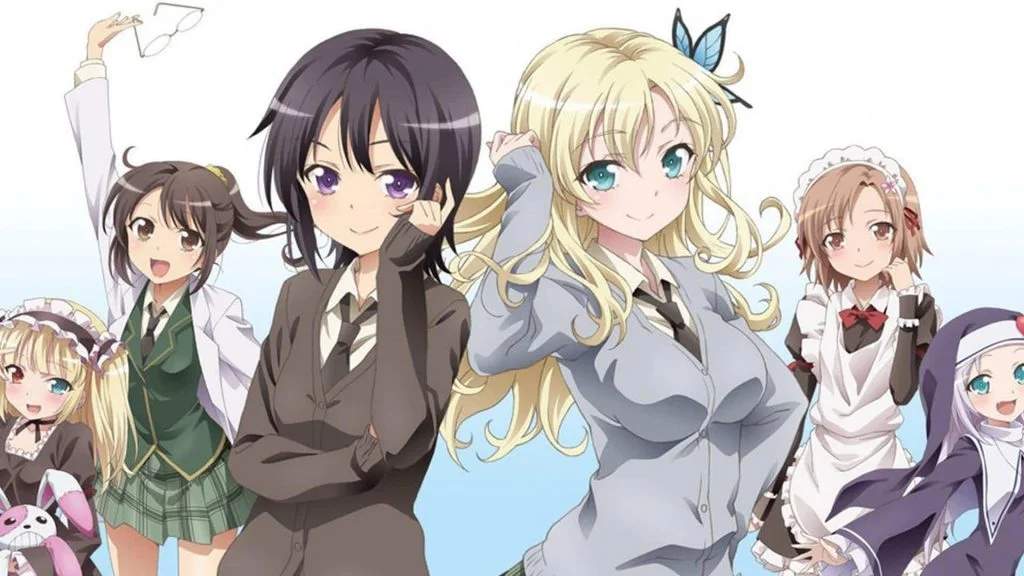 Genre: Ecchi, Slice of Life, Comedy, Harem, Romance, School
Episodes: 12 + 12
Seasons: 2
English Title: Haganai: I don't have many friends
Kodaka Hasegawa is determined to make new friends when he transfers schools. He becomes defeated when he realizes that his blonde hair and unfriendly expression make him an outcast. However, Kodaka's life changed when he met the lonely Yozora Mikazuki in his classroom.
10. Prison School (2015)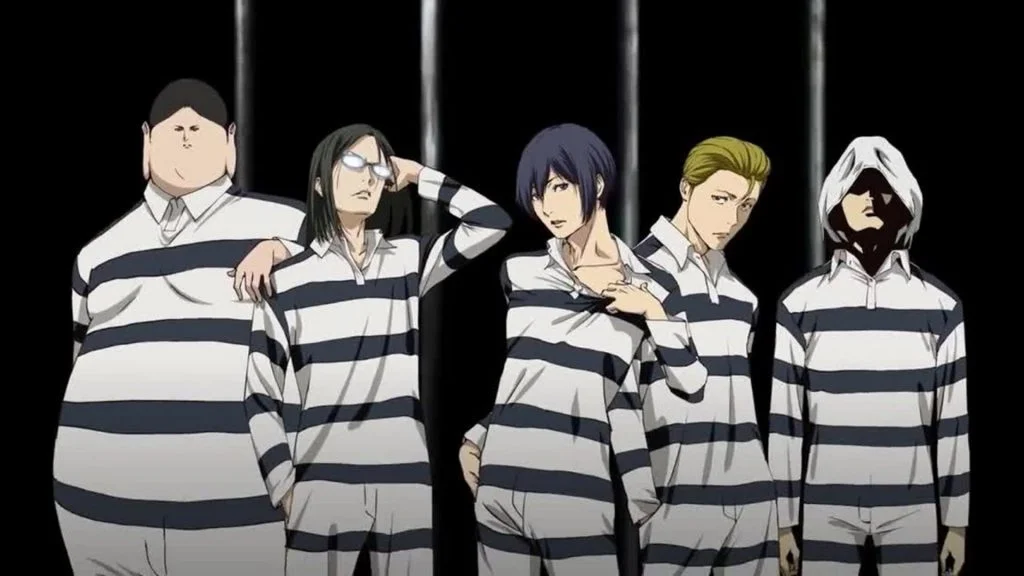 Genre: Ecchi, Comedy, Romance, School, Seinen
Episodes: 12
Seasons: 1
Hachimitsu Private Academy is a highly prestigious girls' boarding school. Famous for its high quality of education and disciplined students. However, this is about to change.
One central policy at the school is that students can enroll. For the first semester, only 5 children were accepted, Kiyoshi, Andre, Gakuto, Jo, and Shingo. However, they attempted to spy on girls in the restroom and got caught.
11. Nisemonogatari (2012)
Genre: Ecchi, Mystery, Comedy, Supernatural
Episodes: 11
Seasons: 1
Koyomi Araragi has been in several strange situations. Recently, she survived an attack by vampires. A while ago, she met girls who had supernatural beings possess them. She also ran into Deishuu Kaiki, who threatened her life and her entire ancestral family line.
12. Shimoneta to Iu Gainen ga Sonzai Shinai Taikutsu na Sekai (2015)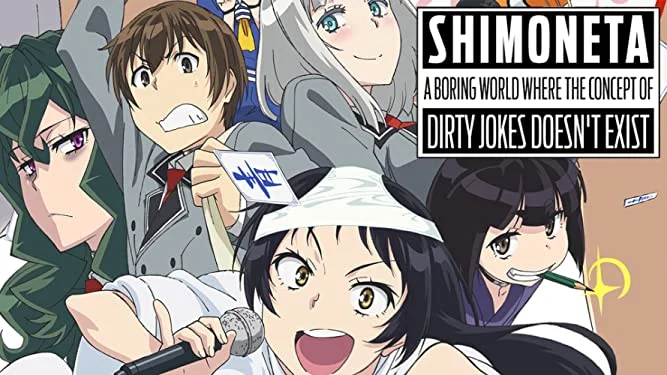 Genre: Ecchi, Comedy, School
Episodes: 12
Seasons: 1
Japan finally became an obscenity-free nation. The government monitors citizens using special devices, and this is one of the extreme measures taken by the authorities to keep society chaste.
Tanukichi Okuma, the son of an infamous terrorist who opposed chastity laws, has just entered the school. One of his goals is to get closer to president Anna Nishikinomiya, For that, he offers to work in the student council.
13. Chobits (2002)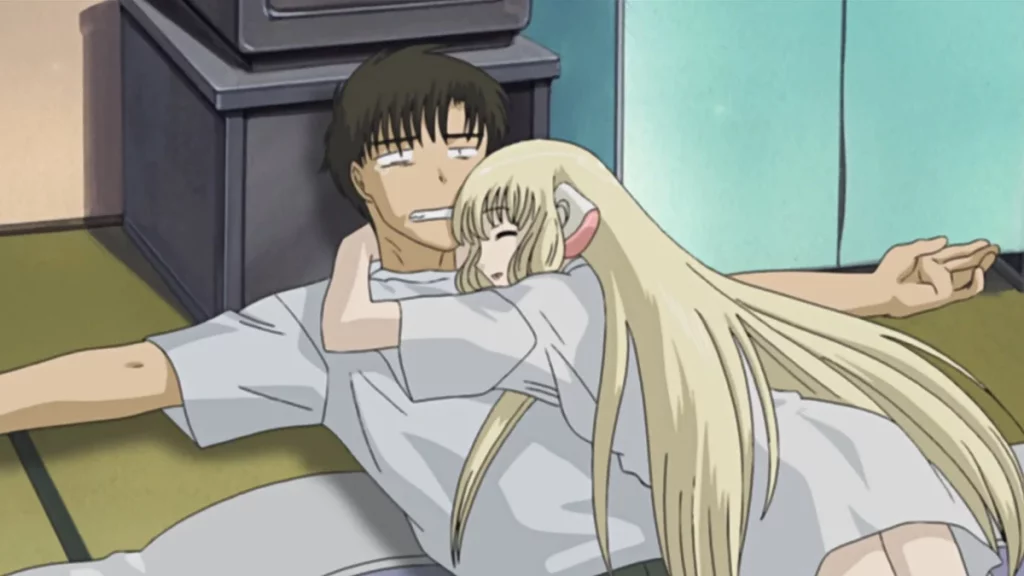 Genre: Ecchi, Comedy, Drama, Romance, Seinen
Episodes: 26
Seasons: 1
Hideki Motosuwa is a young man who dreams of going to university. With his family's humble background, they cannot keep up with the latest trends in clothing and even more so, Persocoms. They are a computer in the shape of human beings, and he finds one abandoned one afternoon.
After taking her home and activating her, she appears to be faulty, as she only repeats the word "Chii", which ends up becoming her name.
Unlike other Persocoms, Chii cannot download information to her hard drive, so Hideki decides to teach her about the world while studying for the entrance exams.
14. Isekai Maou to Shoukan Shoujo no Dorei Majutsu (2018)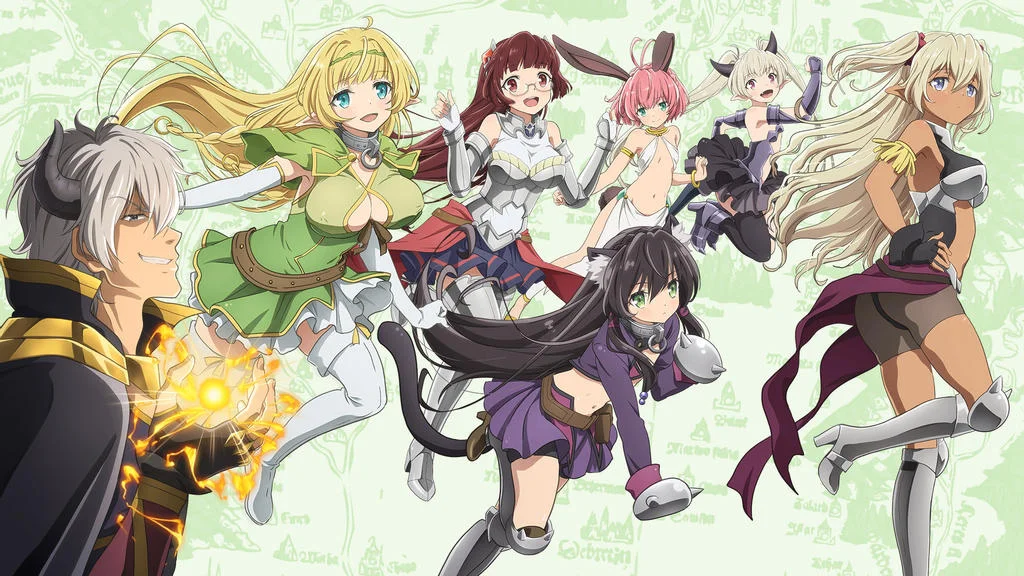 Genre: Ecchi, Comedy, Fantasy, Harem, Magic
Episodes: 12 + 10
Seasons: 2
English title: How NOT to Summon a Demon Lord
Two maidens summon an elite player to save a fantasy game. Two maidens in dire need summon the fearsome Demon Lord Diablo to save them in the Cross Reverie world.
However, this world was just virtual reality, and the monster was Takuma Sakamoto, who played Cross Reverie and had social issues., Diablo's true identity is Sakamoto Takuma, a young man with no social skills whatsoever.
Having a wonderful virtual life, his real-life could not care less, until a summoning spell transports him to another world where his appearance is equal to that of Diablo.
15. Golden Boy (1995)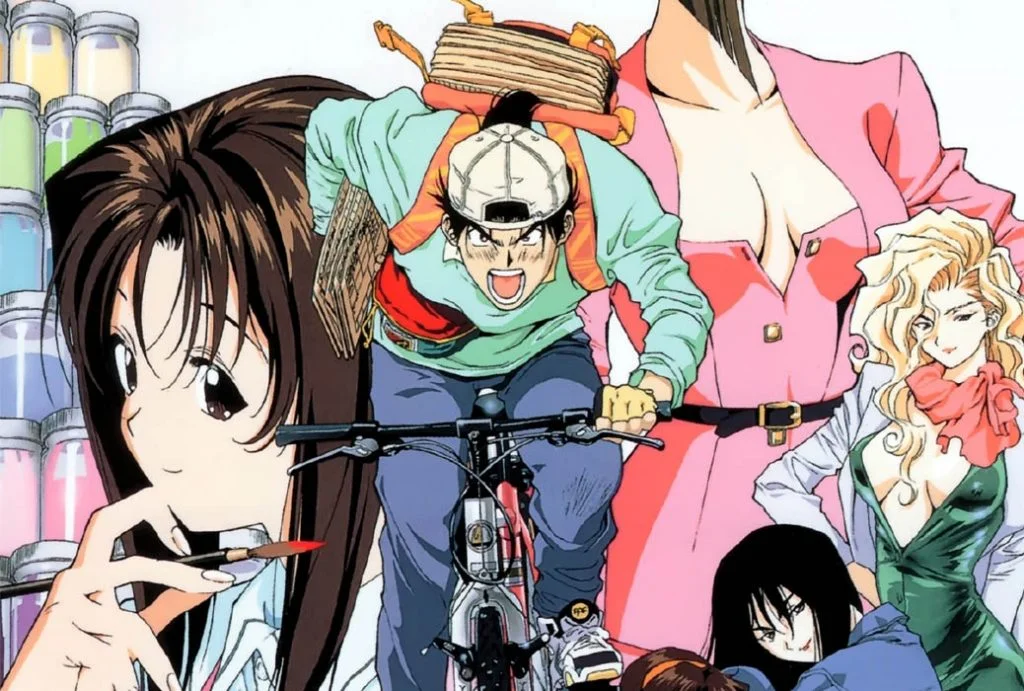 Genre: Ecchi, Adventure, Comedy
Episodes: 6
Seasons: 1
Kintarou Ooe is a young man with a big heart. He is eager to learn new things from his part-time jobs despite being in classes, knowing that he can learn more on the street.
Kintarou does many odd jobs to learn from beautiful women in his free time. As he progresses during his adventures, he begins dreaming about one day saving the world.
16. Mushoku Tensei: Isekai Ittara Honki Dasu (2021)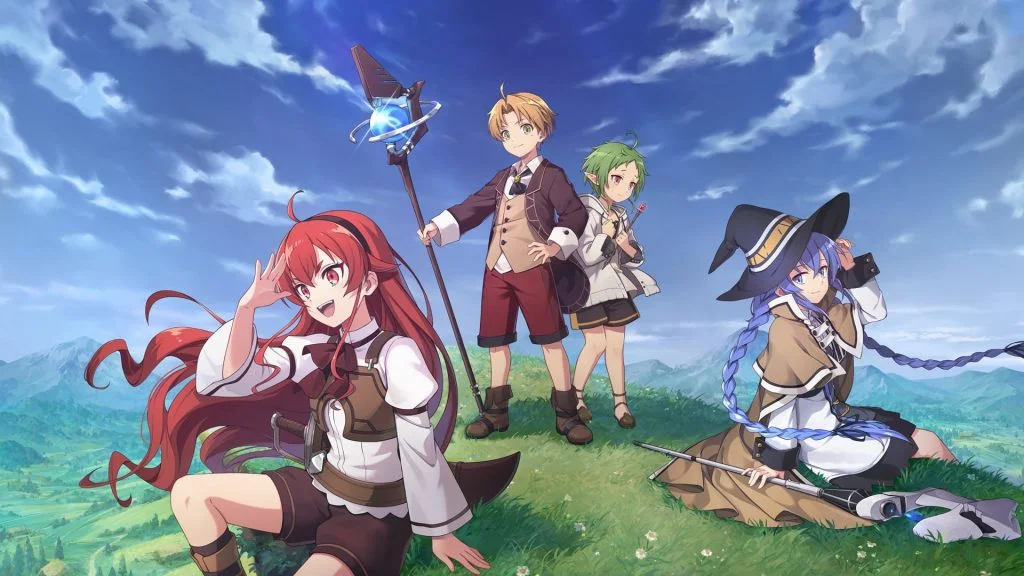 Genre: Adventure, Drama, Ecchi, Fantasy
Episodes: 11 + 12
Seasons: 2
English Title: Mushoku Tensei: Jobless Reincarnation
The protagonist in the story has lost his home, his parents kicked him out for being lazy, and he doesn't have a girlfriend because he's not good-looking. He regrets all the decisions he made in his life, but later, when he dies trying to save students, that wish is granted.
Now he has been reincarnated in a fantasy world with the identity of Rudeus, a baby with magical abilities. It's time to live without regrets.
17. Domestic na Kanojo (2019)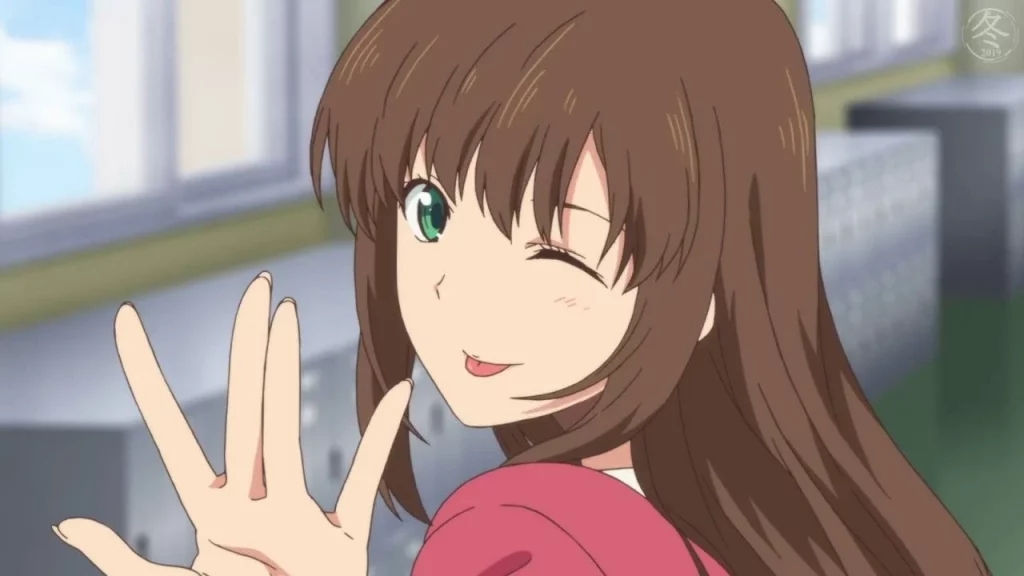 Genre: Drama, Ecchi, Romance
Episodes: 12
Seasons: 1
Natsuo, a shy high school student has a crush on his teacher Hina. Hina is kind and beautiful but due to her work situation, Natsuo knows that he will never have the opportunity to date her so he agrees to attend a meeting in order to make friends.
David meets Rui, a woman who he sleeps with. The meeting was not great for either of them, but they end up taking it easy and saying goodbye.
However, when Natsuo's father announces his new marriage to a woman with two daughters of his own the next morning, Hina and Rui, who are sisters, show up at his door.
18. Hajimete no Gal (2017)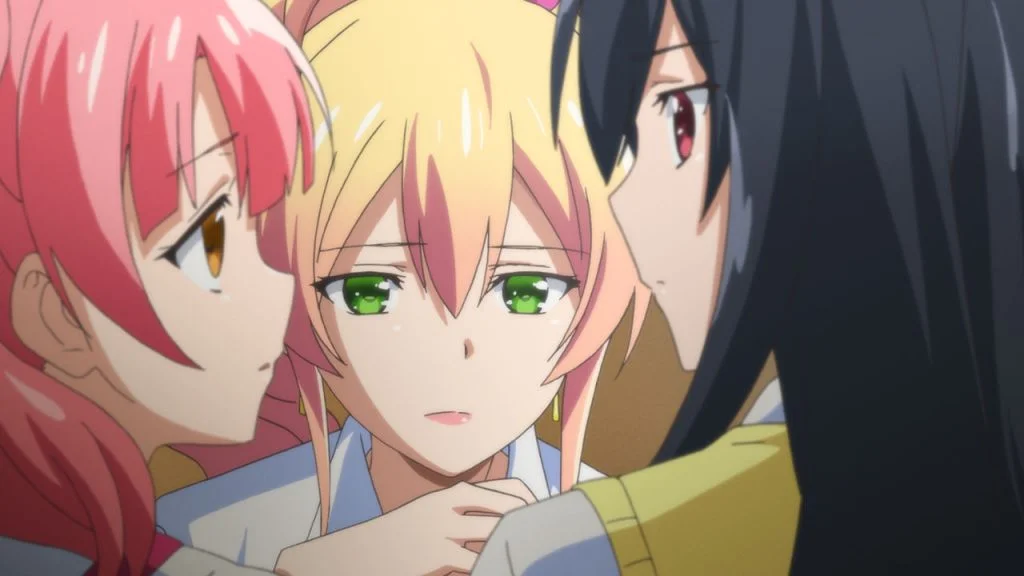 Genre: Comedy, Ecchi, Romance
Episodes: 10
Seasons: 1
Junichi Hashiba is fed up with being single and he wants to change that. Junichi is intent on getting a girlfriend before the end of high school, thinking that college will be harder to navigate without any experience.
One day, Junichi's classmates, who have been teasing him about being single, suggest that he ask out a "gyaru", which is slang for a girl who follows fashions and loves dating.
19. Monster Musume no Iru Nichijou (2015)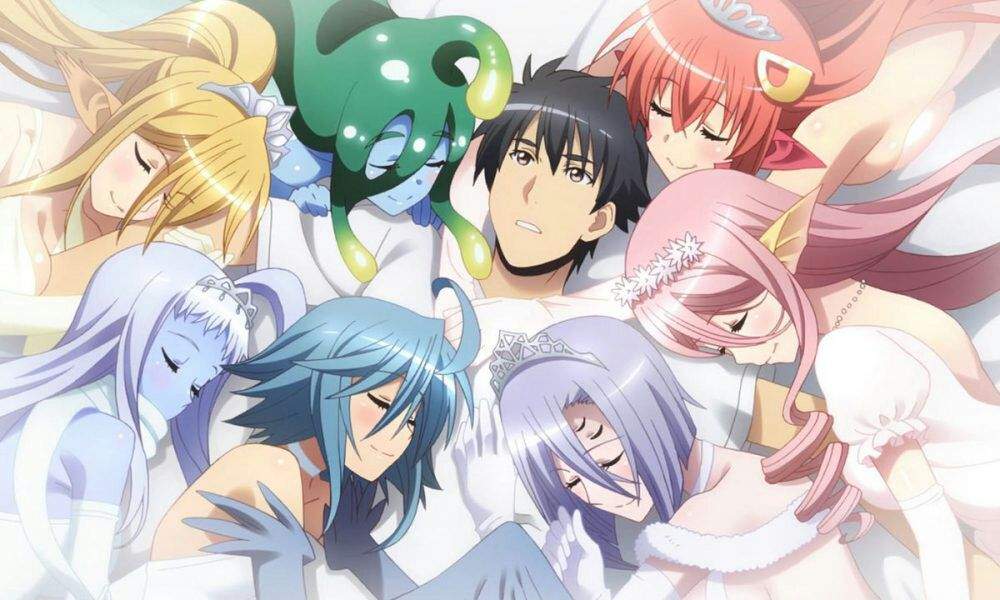 Genre: Ecchi, Adventure, Comedy
Episodes: 60 + 12
Seasons: 2
Adapting to new species is now an accepted lifestyle in our society. Alongside this, there are laws that protect animals, and it is suggested to let them be a pure and healthy cultural exchange between both parties. For this, Kimihito agrees to let a young snake move in with him due to an exchange demanded by the government. Miia is a nice and sweet young woman, who tries to integrate into her daily life without any trouble.
The law prohibits an interspecies relationship. The competition gets more intense when a centaur girl and a harpy appear who are also part of the exchange. Kimihito now has to put up with his hormones around these beautiful monster girls.
20. Keijo!!!!!!!! (2016)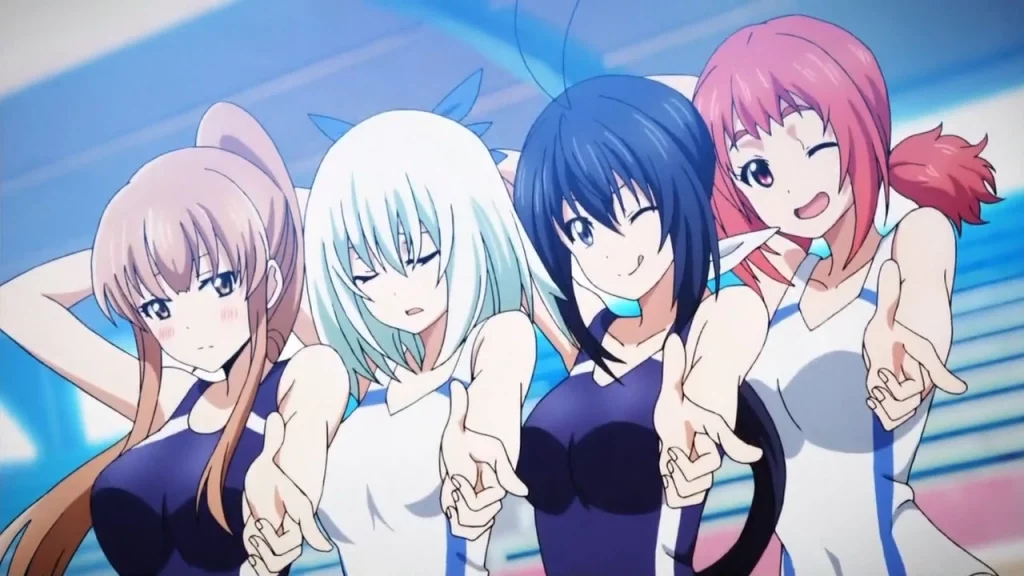 Genre: Comedy, Ecchi, Sport
Episodes: 12
Seasons: 1
Keijo is a gambling sport where contestants must fight on platforms above water. To win, they must use parts of their body, such as their buttocks or breasts, to push the other contestant off the platform.
The story follows Nozomi Kaminashi, a high school student who wants to play sports once she graduates. She has excellent balance and flexibility and has savings set aside to achieve her dream. After her graduation, Nozomi joins a boarding school specializing in Keijo.
21. Ishuzoku Reviewers (2020)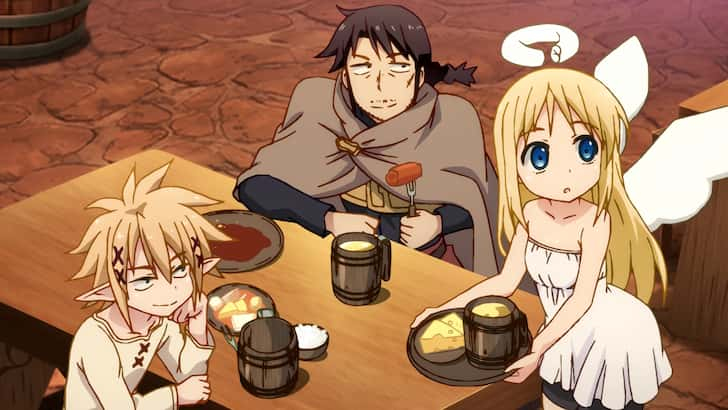 Genre: Comedy, Fantasy, Ecchi
Episodes: 12
Seasons: 1
This series generated a lot of controversies when it premiered due to its tonality. Funimation, who were initially the ones developing the release, decided not to continue because of the mediocre reviews and rapid decline of viewers. It's tedious to look for an official subtitle release as one does not exist.
A group of brave warriors is willing to interact with all the diverse and wonderful species that exist in a fantasy world. Thus, they will be able to draw the conclusion of the most ancient question: what kind of girl is the most attractive?
22. Strike the Blood (2013)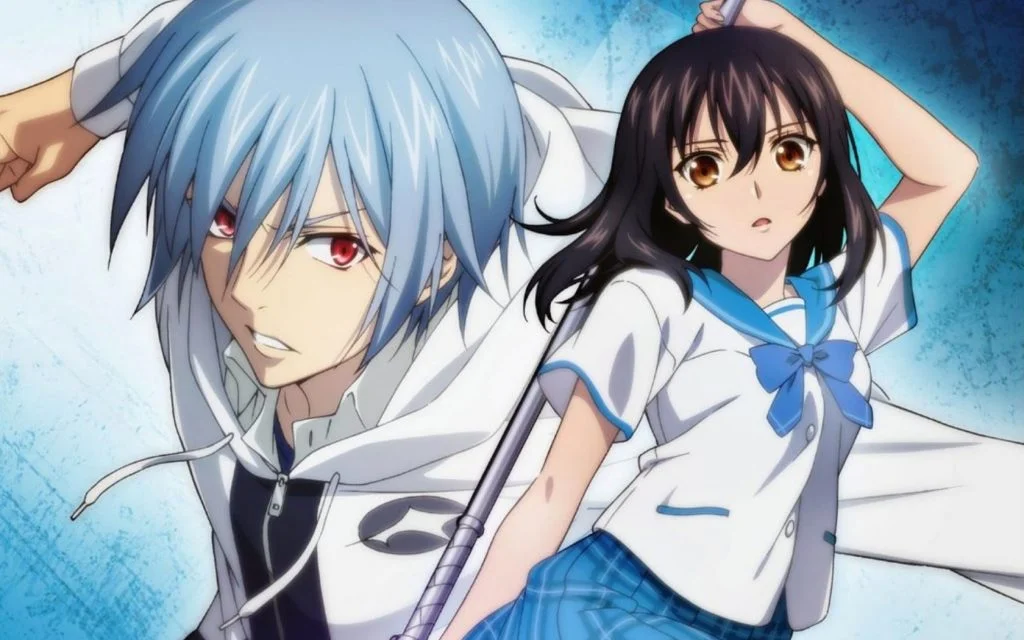 Genre: Action, Comedy, Ecchi, Fantasy
Episodes: 24 + 8 + 10 + 12 + 4
Seasons: 5
The strongest vampire known as the Four Firstborn only exists in legend. Until one day, he brings devastation to Japan along with twelve Kenjuu. The government has decided to set up a program to kill him and pit him against the Sword Shaman.
In theory, this should be a man, but the selected one ends up being Himegari Yukina, a young student. What will she find when she faces this fearsome vampire?
23. Sora no Otoshimono (2009)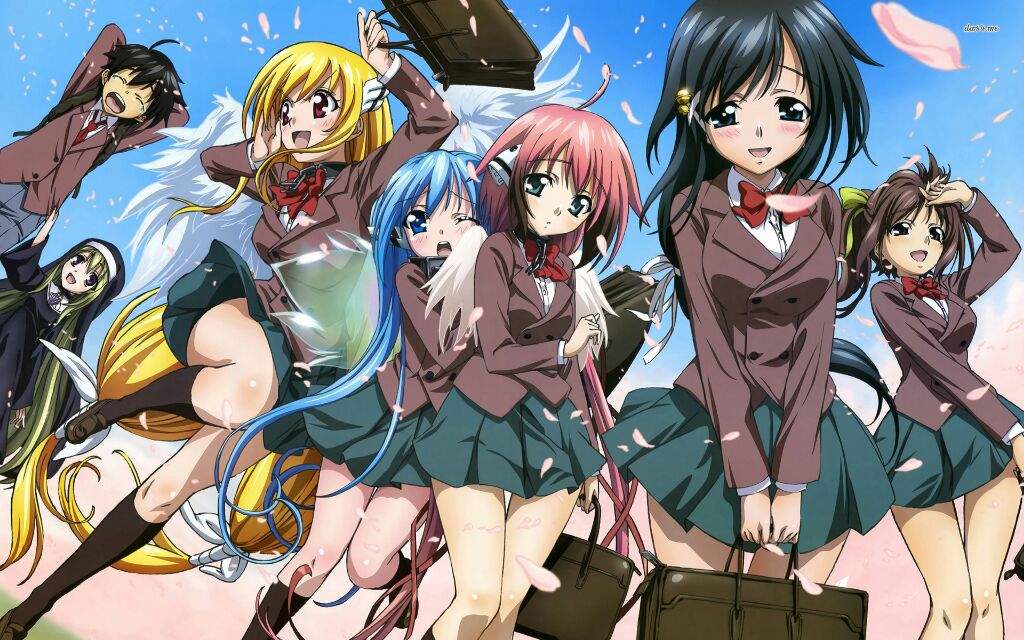 Genre: Comedy, Romance, Science Fiction, Supernatural, Ecchi
Episodes: 13 + 12
Seasons: 2 + 2 Feature Films + 3 OVAs
The protagonist is Tomoki Sakurai, a man whose dreams of living a peaceful life are constantly interrupted by the thought of meeting an angel falling from heaven. This haunts him powerfully and worries everyone around him, so they seek an expert to advise them.
Tomoki witnesses a humanoid angel, Ikaros, falling from the skies. The night he saw her, he explained his obsession to his friends. He gets closer to investigate and discovers that she is an otherworldly servant.
25. Shūmatsu no Harem (2022)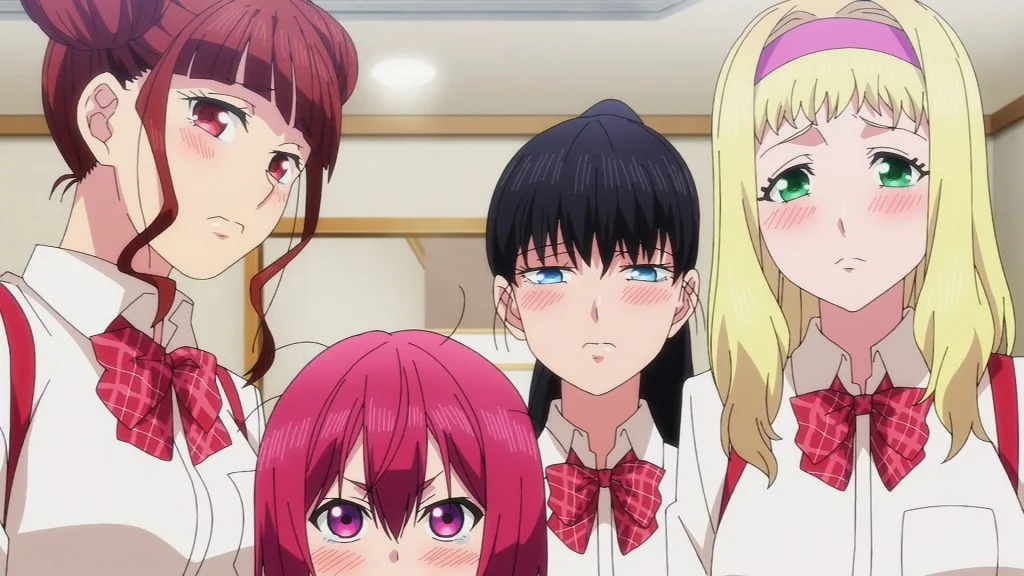 Genre: Harem, Ecchi, Science Fiction
Episodes: 11
Seasons: 1
Reito Mizuhara has awoken from cryogenic sleep to find that half of the world's population is dead due to a virus. The Man-Kill Virus is blamed for this devastation, as it only affected males.
Now, Reito discovers that he is the fifth survivor and that he could be the one to save humanity; he needs to reproduce. However, he promised to keep all his affection for his first love, Elisa Tachibana. But this girl is missing, and many women await her answer.
So these are some of the Best Ecchi anime worth watching, so if you haven't watched them yet, watch them now.