One of the things that came directly from Asia and won over a lot of people in the West was manga. Often confused with comic books, this type of reading became a fever after some adaptations of works for television, which are well-known animes.
ADVERTISEMENT . CONTINUE READING BELOW.
Learn a little more about manga, its characteristics, genres, and some titles that are well known in this medium.
What is manga?
In other words, manga means involuntary drawings. And it officially appeared in 1814, despite comic book demonstrations in Japan dating back to the 11th century. The painter Katsushika Hokusai released the first booklet containing stories with drawings that functioned as sequences. Manga is the name given to Japanese stories, similar to comics (comics). The word that gives name to Asian comics came from combining two vocabularies: man = involuntary and ga = drawing/image.
ADVERTISEMENT . CONTINUE READING BELOW.
The Hokusai series had 15 volumes and was named Hokusai Mangá, which made these types of stories called by the name we know today. However, the manga was only officially called that way after World War II, with the works of Ozama Tezuka.
What are the characteristics of the manga?
Some factors differentiate manga from common comics, which are the famous western comics. The first point is the graphic representation, which has Japanese ideograms.
ADVERTISEMENT . CONTINUE READING BELOW.
In this case, these ideograms present explicit ideas in them in addition to the sound. Therefore, onomatopoeias (the famous POW, CRASH, KABUM) are important tools in manga.
One of the most famous features of manga is how it is read. We are used to reading from left to right, but in the manga, this is done from right to left. It's quite possible that when you open your manga in Western mode, you'll find some character telling you that that's the wrong side.
ADVERTISEMENT . CONTINUE READING BELOW.
One cool thing is that manga is only produced in black and white, which has an explanation. Mangas are produced and printed on newsprint, making them cheaper and reaching all audiences.
What types of manga are there?
In the universe of manga, as well as movies, series, books, and other things, several genres can be found to satisfy the reader's desire better. Check out some of the best known and choose what you like best to venture into the world of manga.
ADVERTISEMENT . CONTINUE READING BELOW.
Kodomo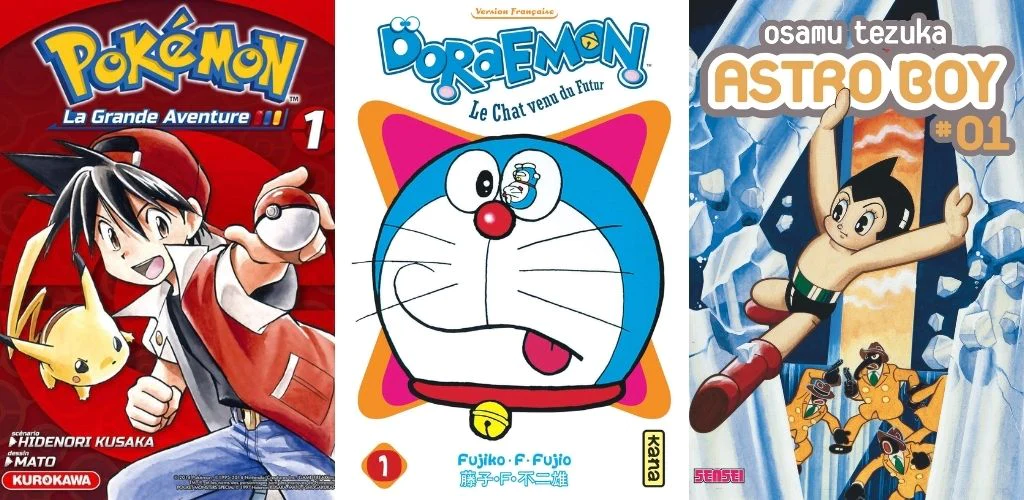 Kodomo manga is aimed at children. The meaning of his name is child, so these stories are usually loaded with teachings and moral lessons, similar to fables.
His arts are not loaded to keep the child actor's attention. The Anpanman kodomo, The Sweet Bean Hero, is one of the best known of its kind.
Shounen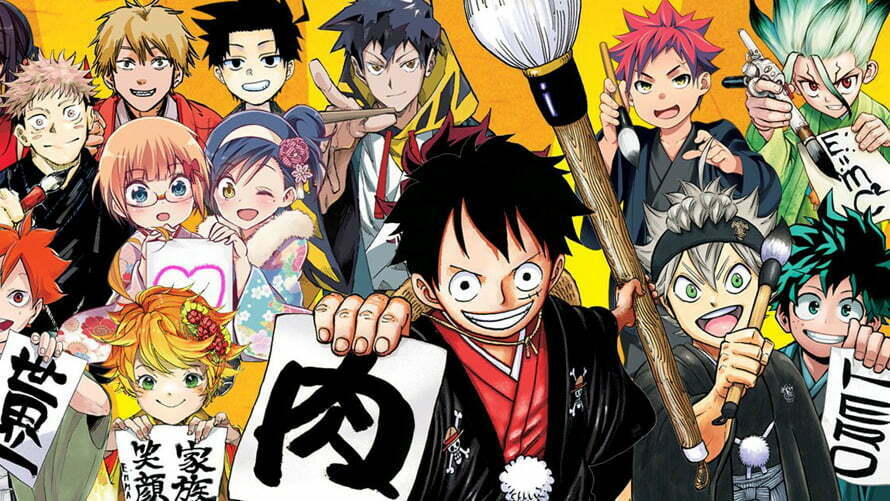 It was thanks to the Shounen genre that made manga more recognized around the world. They are manga aimed at the male children and youth audience (not that this is a rule), and the characteristics that mark this type of manga are the stories focused on adventure, sports, and comedy.
ADVERTISEMENT . CONTINUE READING BELOW.
Big names derived from this genre are The Knights of the Zodiac, Yu Yu Hakusho, Yu-Gi-Oh, Inuyasha, Naruto, and One Piece. Thanks to magazines like Shounen Jump and Shounen Sunday, the stories gained recognition and became the fevers of the otaku world.
Shoujo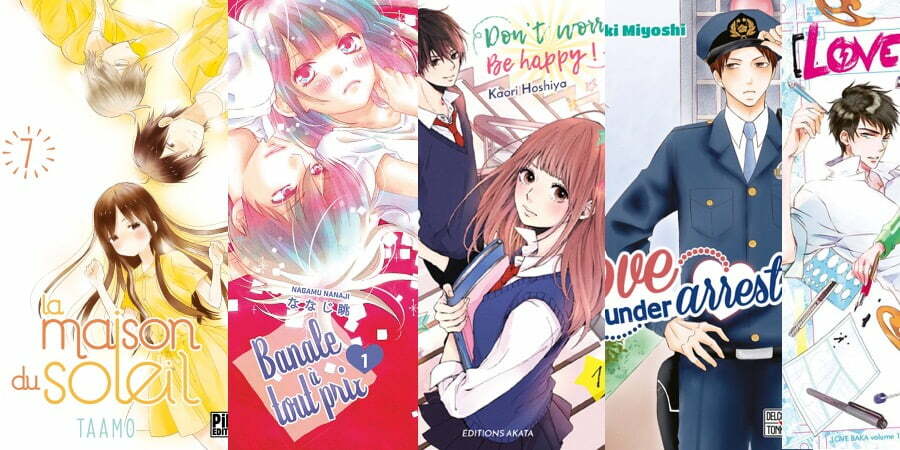 Just as the male juvenile audience has manga geared towards both, the girls also have a gender geared towards them.
Shoujo mangas have lighter strokes and colors, in addition to being a less polluted art.
The stories may contain comedy and adventure, but the romance genre is one of the biggest highlights of this style of manga. The main titles of the Shoujo genre are Sakura Card Captors, Sailor Moon, Glass Mask, and Orange.
Hentai (Seijin)
In the Asian continent, manga with an erotic nature is known as Seijin. Only in the West did this genre come to be known as Hentai, which is how you might know it today. Historical sources believe this story arose through erotic engravings in the Edo Period (1600 to 1867).
There are different types of themes to suit all tastes and cover different genres, from comedy to horror, but all have adult related to the stories. 
Ecchi
Fans end up seeing this as a famous fan service as well. Especially when used with couples that already have great romantic appeal. The main titles in this genre are Freezing, Love Hina, and Video Girl Ai. Despite being considered a genre outside of Japan, Ecchi is an element widely used in works aimed at boys in its vast majority. It uses eroticism to spice up a story or create comic situations.
Yaoi
The boys in this milieu are known as bishounen, which in book translation means handsome, effeminate men. Two of the main Yaoi plots known in the manga world are Gravitations and Loveless. Yaoi manga is a part of Shoujo aimed at boys, but it reaches the male audience much more. In these stories, themes such as comedy, drama, and adventure are often seen, but what characterizes this genre is the relationship between two male characters.
Yuri
The Yuri genre is very similar to Yaoi, but in this case, the stories told in this style of manga are focused on the effective relationships between female characters.
Another striking feature of this genre is that it can be published both in manga magazines for male and female audiences, covering both interests in the plots. One of the most famous manga in the Yaoi genre is Citrus.
So, do you have your favorite manga genre? Or would you like to enter this world? Tell us what your favorite manga is.