What is Yuri anime?
Yuri is the Japanese word for "lover." It is a genre of anime that focuses on romantic relationships between two females. Yuri anime series is full of love, witty banter, and sometimes some steamy romance scenes. Yuri is a genre of anime where two women share an intimately romantic and se**ual relationship.
This article will list the best Yuri anime 2023 to watch
These anime series have many different plots and twists in each story. One thing that makes these stories so interesting is that they're about love in many forms – romantic love, friendship love, family love, and even self-love.
Best Yuri Animes To Watch
Yuri anime Releases in 2023
January
The Magical Revolution Of The Reincarnated Princess And The Genius Young Lady
Spy Classroom
Nijiyon Animation
Mou Ippon!
Bofuri: I Don't Want To Get Hurt, So I'll Max Out My Defense.
D4dj All Mix
April
Yuri Is My Job!
Kuma Kuma Kuma Bear Punch!
Birdie Wing ‐golf Girls' Story‐
Uma Musume: Pretty Derby
Otaku Elf
Alice Gear Aegis Expansion
World Dai Star
Kizuna No Allele
Konosuba: An Explosion On This Wonderful World!
Mobile Suit Gundam: The Witch From Mercury
October
I'm in Love with the Villainess
Stardust Telepath
The Family Circumstances of the Irregular Witch
The Vexations of a Shut-In Vampire Princess
21. Valkyrie Drive: Mermaid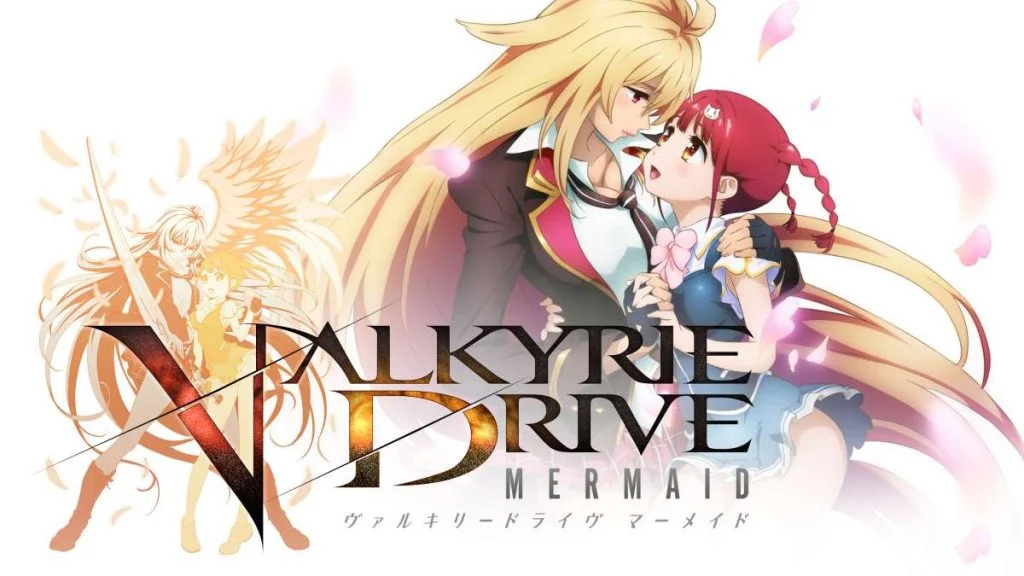 The story follows a girl named Mamori with the unfortunate surname "Virgin," which can also be read as "Mamori." She is often teased at school for her unfortunate name, but soon she will have to get used to being teased in other ways.
Mamori wakes up and realizes that she is stranded and being attacked on an island. Fortunately, Mirei arrives promptly and unleashes her transformation powers by kissing Mamori. This then transforms her into a redhead with special skills.
There are many potential friends and foes on the island. To keep themselves safe, the two must find a powerful way to survive. They do so by using an intimate embrace with one another.
20. Citrus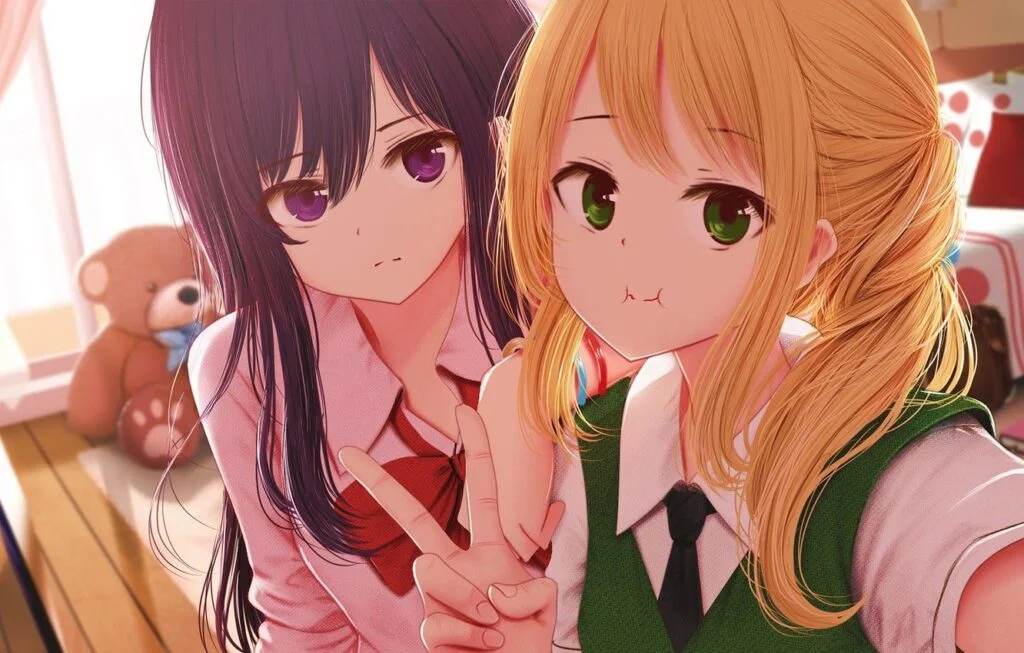 This series follows the evolution of two characters, Yuzu and Karin. Their relationship starts with animosity, but the two learn to live with one another as they gain an understanding of each other. This becomes confusing as Yuzu realizes she is developing romantic feelings for her new sister.
19. Yuri Kuma Arashi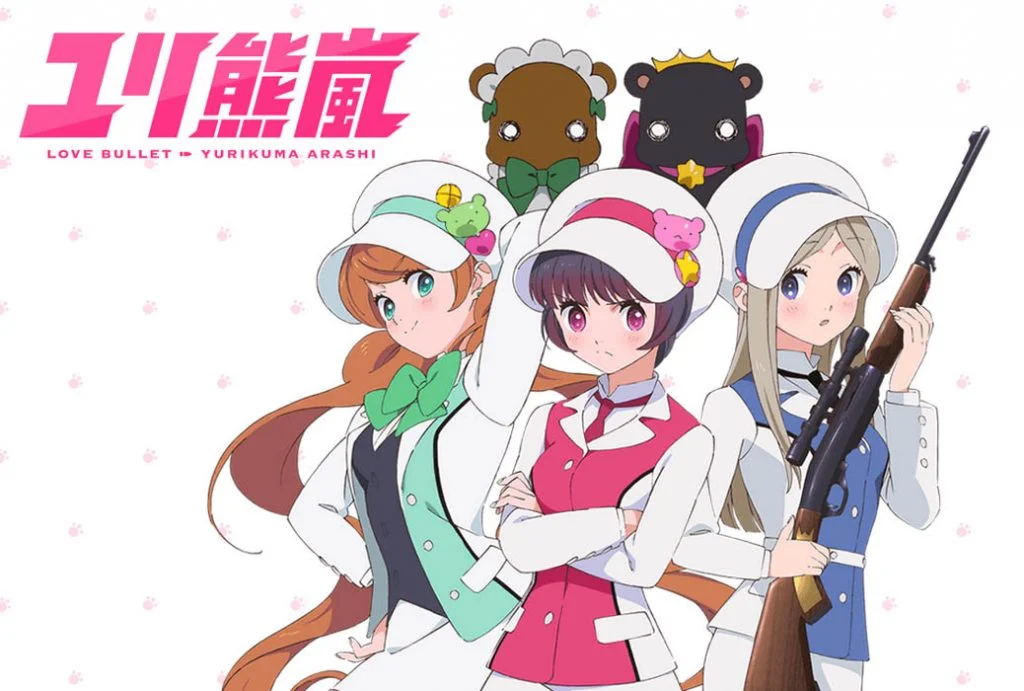 Yuri Kuma Arashi tells the story of a heroine, Yuri Kuma Arashi, who revolves around Kureha Tsubaki, a young high school girl without stories and presence. Her classmates often ignore her.
A girl in the protagonist's dreams who takes the form of a bear appears. The protagonist and this character live in a world where humans and bears from another planet are at war. They would continue to fight forever, so they signed a nonaggression pact and built a fence to separate the two. One day, the alarm signaled the transgression of the peace agreement, which caught the attention of the whole city.
18. Canaan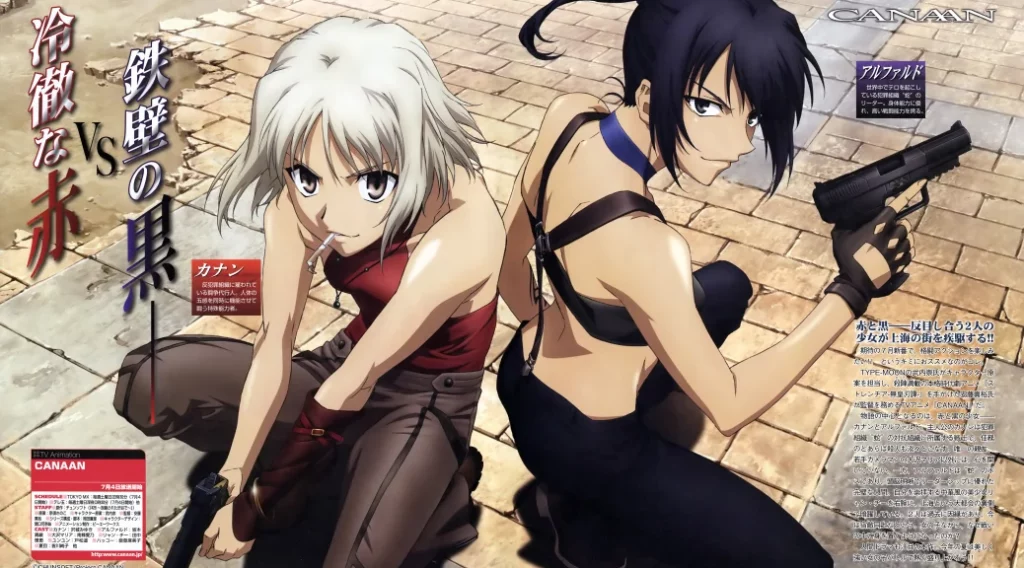 Oosawa Maria is a photographer working in China. She and her friend Mino investigate strange events at a festival when they get caught up in a conflict between two masked men and a white-haired woman. The mystery deepens as an old foe appears to help Maria, but she soon finds out that this person is at the center of the things happening around her.
The need for answers becomes greater for both Canaan and Maria after discovering a virus and their past together finally catches up with them.
17. Asagao and Kase-san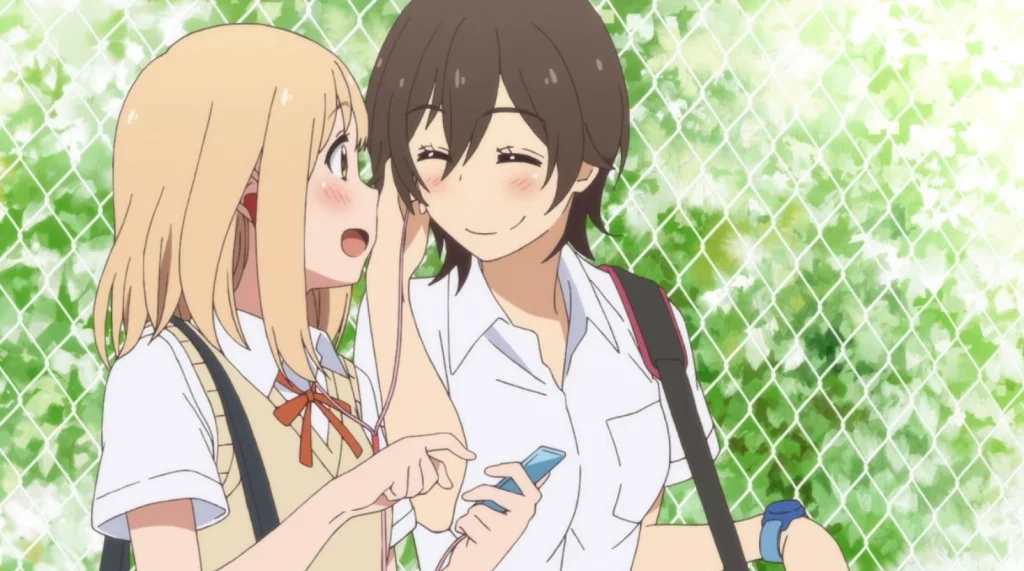 The Story follows Yui Yamada, a shy high school girl who goes on a date with the track team star. She is girly and has never been in a relationship, while her girlfriend is vivacious, aggressive, and popular. Despite differing in many ways, they try to understand each other while experiencing the exhilaration that comes with dating at first.
Many people recommend Asagao to Kase-san because it is a heartwarming story about girls overcoming the challenges of being in love.
16. Netsuzou Trap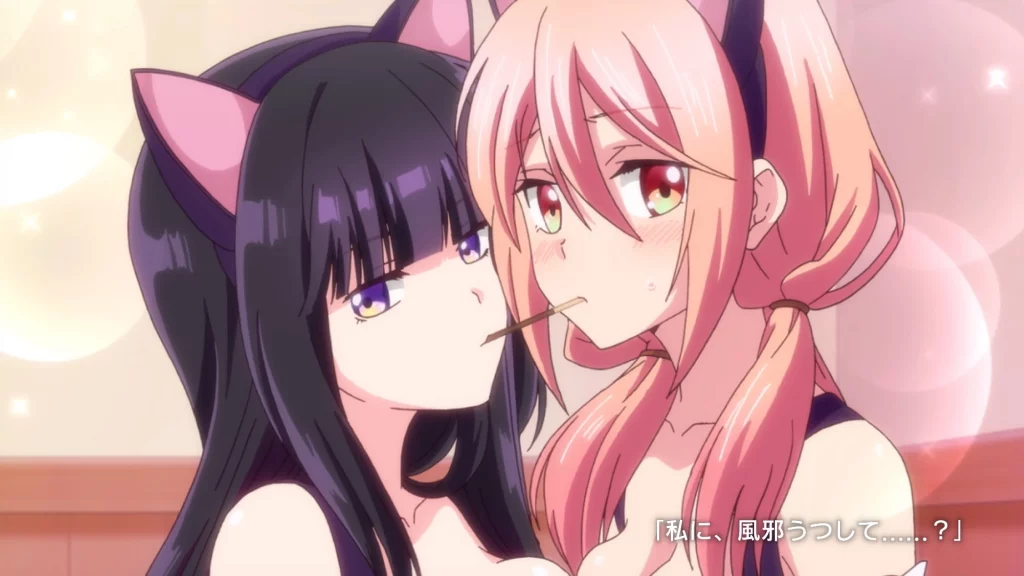 Yuma and Hotaru are two best friends who have been in relationships with their respective boyfriends. However, they secretly cheat on each other. The feelings Yuma feels around Hotaru eventually lead her to believe that they might be more than best friends.
15. Candy Boy (2008)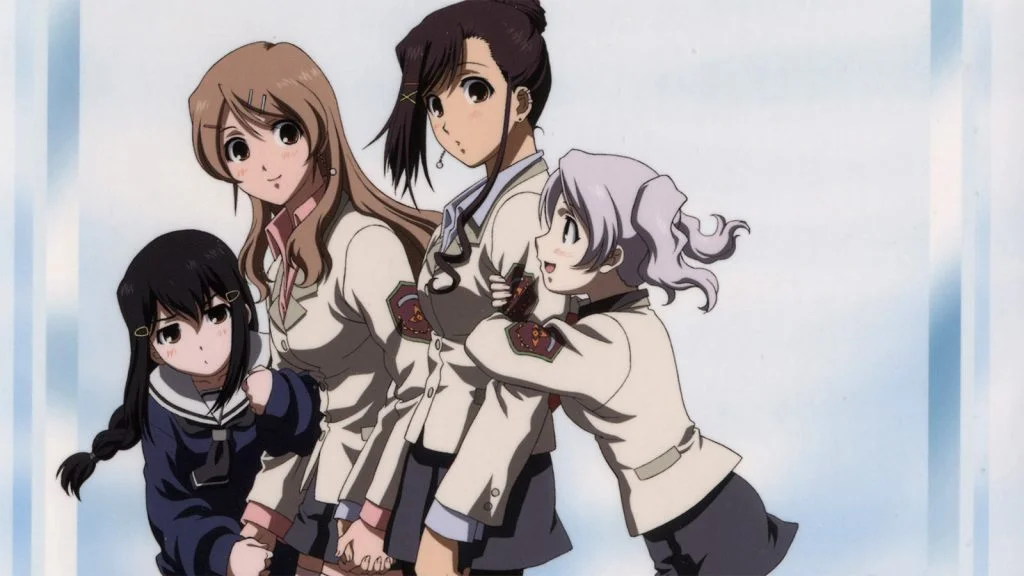 Candy Boy speaks of a relationship unlike any other on our list, focusing on Yukino and Kanade Sakurai, two twin sisters who live in a high school dorm room.
Despite being twins, they act romantically with each other, often holding hands and exchanging affection. But their relationship begins to change when Kanade sees Yukino walking with a new girl, Sakuya Kamiyama.
As the two start spending a lot of time together, Kanade thinks they are dating and decides to walk away from her sister. But that wasn't what was happening at all, as Sakuya was just asking for love advice. What will be the outcome of this love triangle?
14.

Kanamemo

(2009)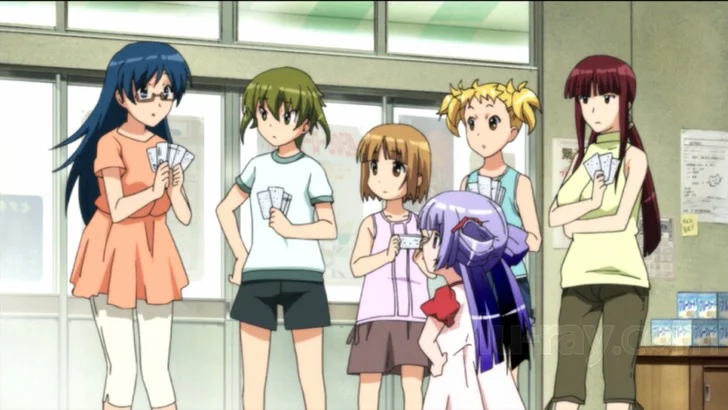 Kanamemo shows us how young student Kana Nakamachi's life changes drastically once her grandmother dies.
Her fate ends up crossing that of Fuhshin Gazette, a local newspaper delivery company that gives her a space to live, and as payment, she works for the company.
The Fuhshin Gazette comprises unique characters such as Yume Kitaoka and his girlfriend Yuuki Minami, simple Hinata Azuma, alcoholic Haruka Nishida, and young but mature Saki Amano. But not everything is fun in this new reality, as Kana has to deal with a demanding job full of adventures!
13.

Sasamekikoto

(2009)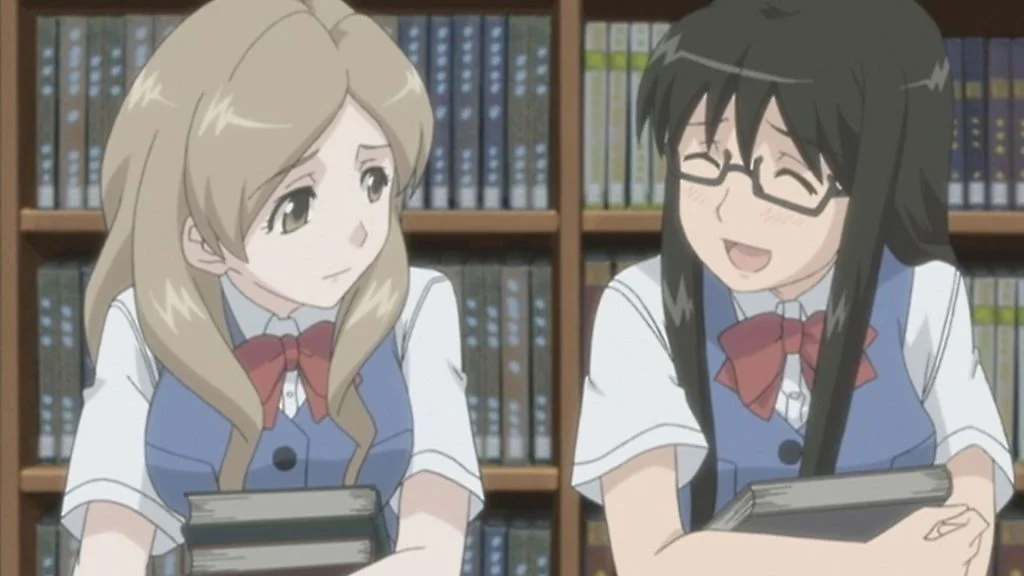 Sasamekikoto introduces us to Murasame Sumika, a popular girl at her school thanks to her excellent grades and exemplary performance in various sports.
The young woman has a secret that she has never revealed to anyone; she is super in love with her classmate, Kazama Ushio.
Ushio also romanticizes with girls, but she still hasn't realized that Sumika is in love with her, as other girls have always turned her down.
12.

Blue Drop: Tenshitachi no Gikyoku

(2007)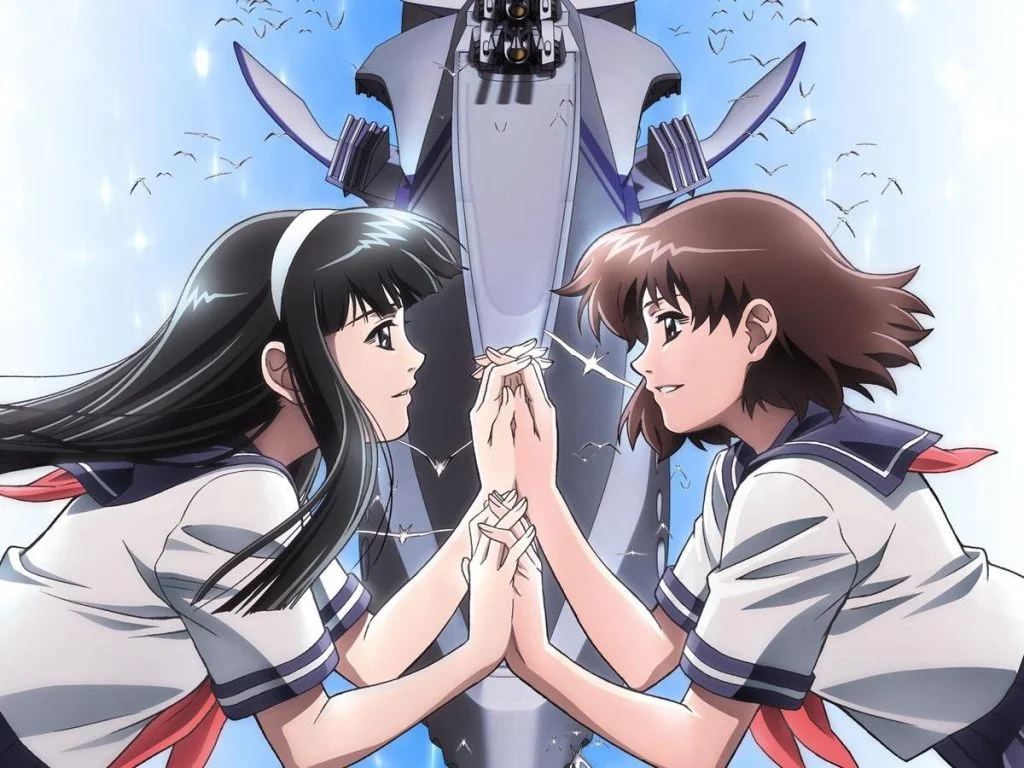 Blue Drop: Tenshitachi no Gikyoku tells the story of Mari Wakatake and the events that killed all the inhabitants of Kamioki Island and left the protagonist without memory.
Mari unwillingly joined an all-girls school, isolated from the rest of civilization, the Kaihou Academy. Although everything seems calm, Mari doesn't know that someone is secretly watching her, waiting for her memory to return to normal.
We later learn that Mari may have been the only human survivor from Kamioki Island, but she may not have been the only survivor… A "thing" wearing the skin of a girl invades Kaihou Academy.
11.

Aoi Hana

(2009)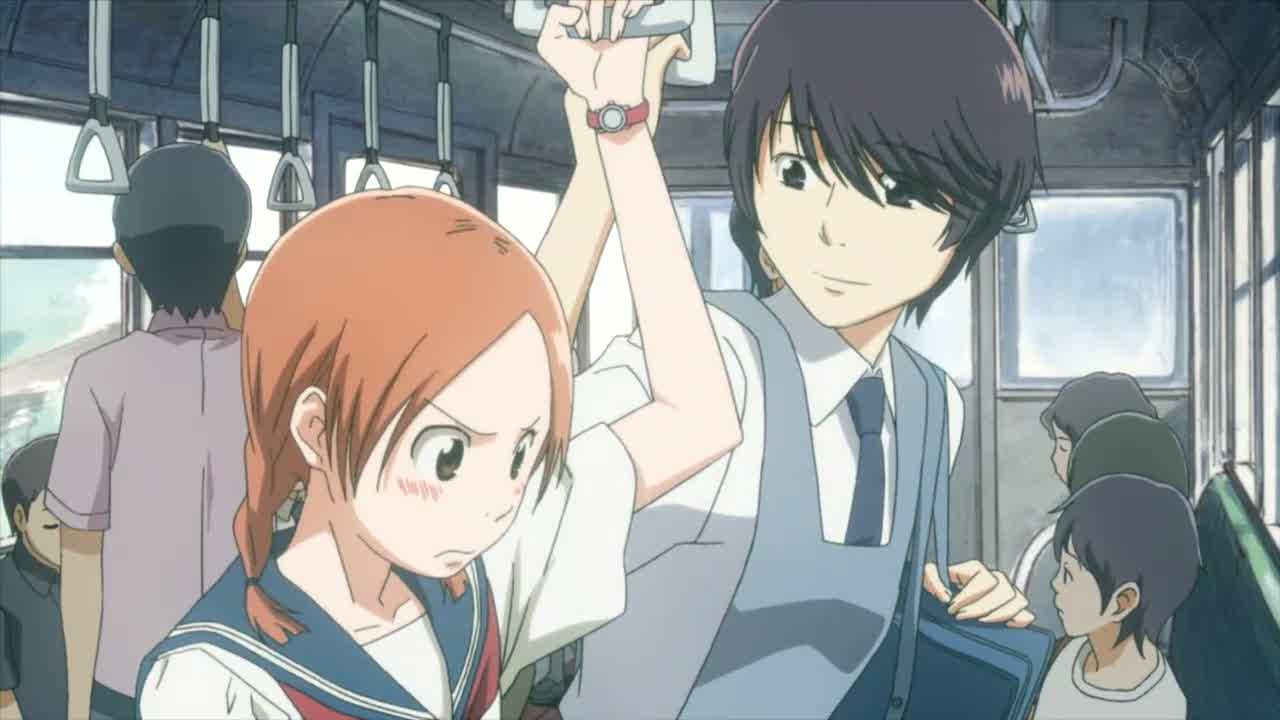 Aoi Hana focuses on the special relationship between two girls, Fumi Manjoume, shy and sensitive, and Akira Okudaira, sincere and kind. They were best friends when they were just kids, but that all changed when Fumi and her family moved.
Years later, Fumi returns to his hometown and ends up joining the Matsuoka Girls School . That's where she finally reunites with Akira. Despite the expected reunion between the two, the relationship ends up not being the same.
A process to recover the friendship lost between the two begins in this way, but will they be able to do it?
10.

Kannazuki no Miko

(2004)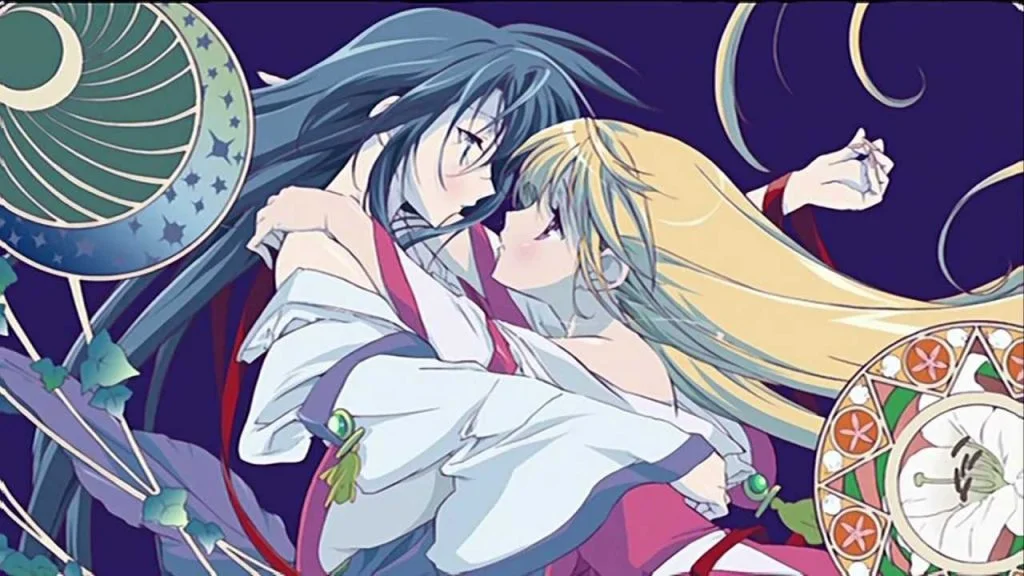 The Kannazuki no Miko (Destiny of the Shrine Maiden) anime begins in the small and quiet village of Mahoroba; it is there that we meet two students from the prestigious Academia Ototachibana, who are opposites of each other. Himeko is shy and unassertive, and, on the other hand, Chikane is bold and elegant.
Despite their differences, they love each other, and there is nothing to separate them – no matter how hard they try. On the two girls' (shared) birthday, a sinister voice takes hold of one of their friends to attack them.
At this exact moment, the powers of the lunar and solar priestesses that were hidden in the bodies of Himeko and Chikane awaken, driving away all the evil present there. This is how a new adventure begins for the two young women!
9. Strawberry Panic (2006)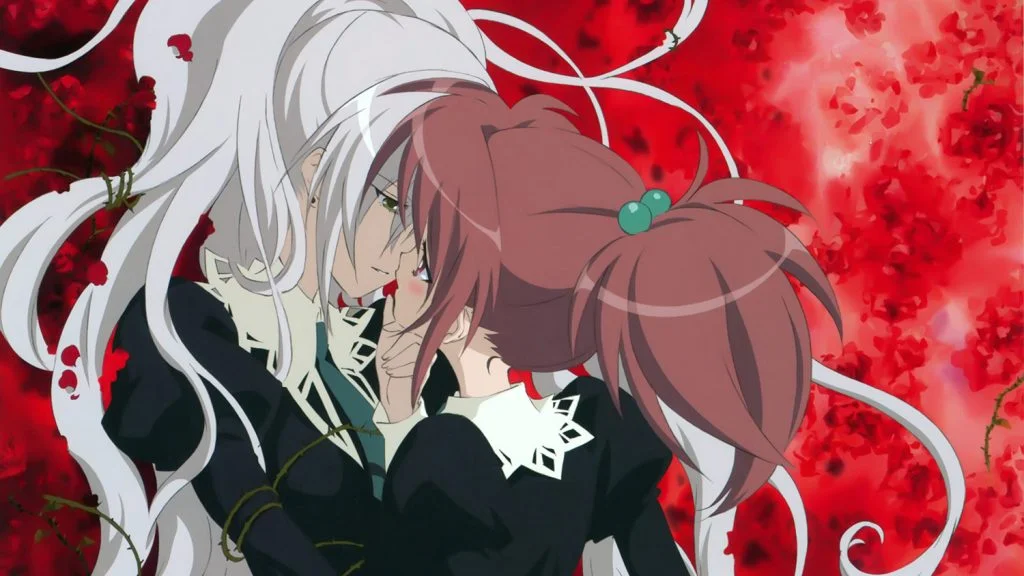 In Strawberry Panic, we follow the character Aoi Nagisa, who has just transferred to a Catholic girls' school called Starrawberry Dorms.
Strawberry Dorms is divided into three student groups (Lulim, Miator, Spica) – they all have a president, uniform, and activities. Nagisa is selected for Miator's group and attracts the entire school's attention after a sequence of incidents involving the Student Etoile (representative of the three school groups).
Shizuma is a kind of idol for everyone. Meanwhile, Nagisa and Shizuma start to fall in love, but slowly a love triangle happens!
8. Kasimasi: Girl Meets Girl (2006)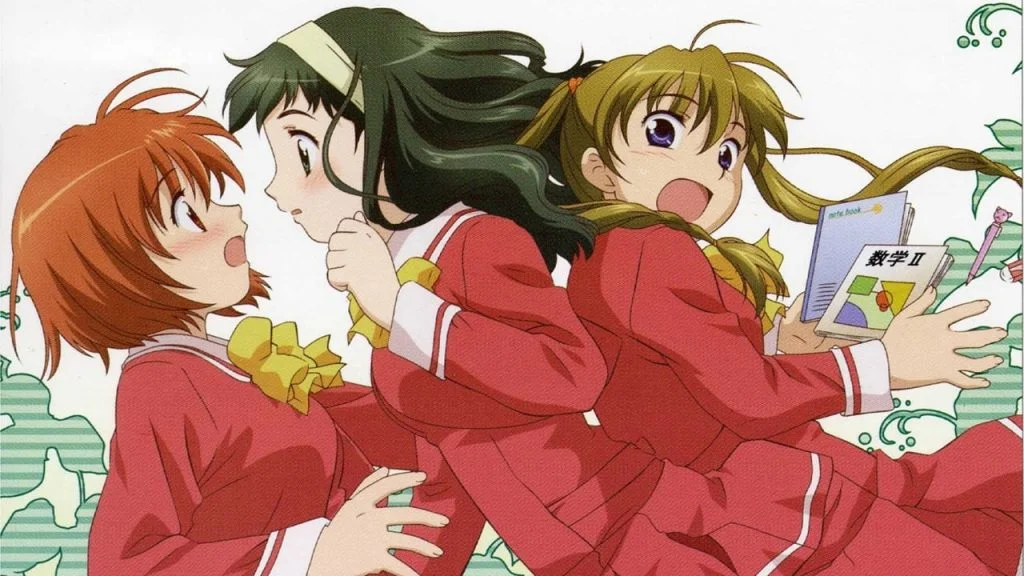 This is one of the most original anime on the list, which chronicles the new life of Hazumu a simple, shy boy who had a huge passion for gardening and long hikes in the mountains.
After much reflection, he finally gained the courage to confess to Yasuna his love for her, but unfortunately, the girl rejected him.
Sad and crestfallen, he decided to climb Mount Kashimayama, where the two met, to reflect on what had just happened. He wished for a shooting star there, and his life was completely changed! Now he is her and has to start his life in a woman's skin!
7.

Eru Kazado

(2007)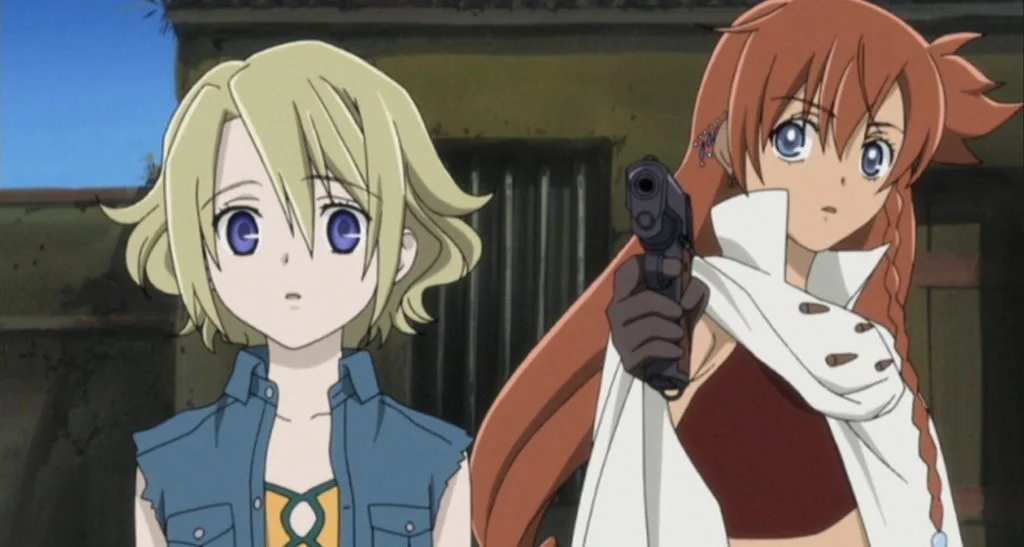 Eru Kazado's story revolves around the girls, Ellis and Nadi. The anime begins with Ellis being accused of suspected murder, and having to flee from an underground society they call "Hunters" .
After some time, she ends up meeting a bounty hunter named Nadi, who was looking for Ellis to take the reward for his capture. Eventually, Nadi gives up on the idea and decides to help Ellis regain the truth about his past.
Eru Kazado takes place in a very characteristic environment that takes us to the old "westerns" !
6.

Kanamewo

(2015)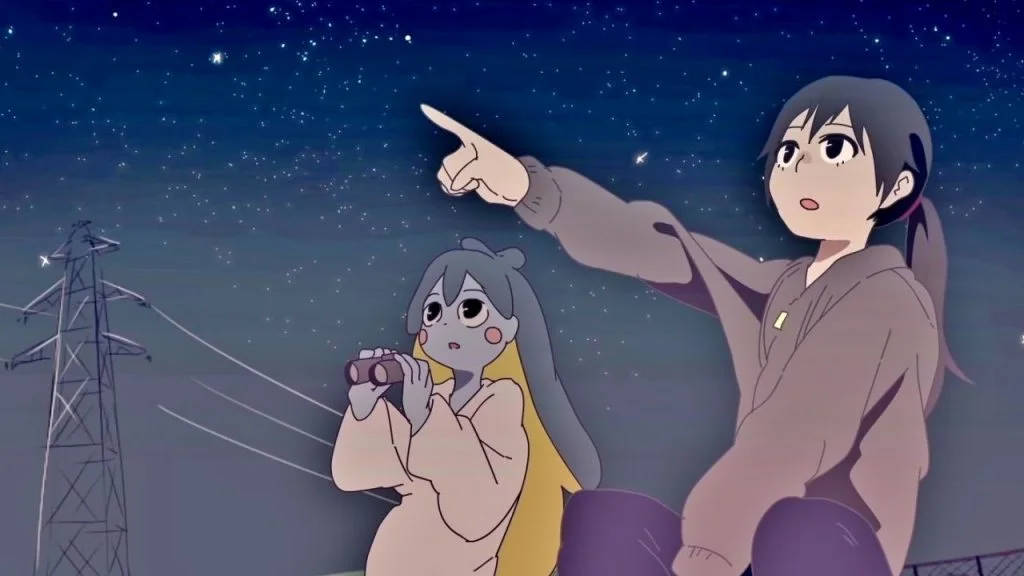 Kanamewo is undoubtedly a unique production; there, we meet a young woman (the name is not revealed) who, during a bike ride, ends up finding a very injured and weak tree goddess.
It is revealed that the land of the sanctuary of this goddess is being used for construction, the young woman decides to help, taking the deity to her home.
The two begin to create a very special relationship, but a question hangs in the air: what will happen to the goddess once the works are completed?
5. Noir (2001)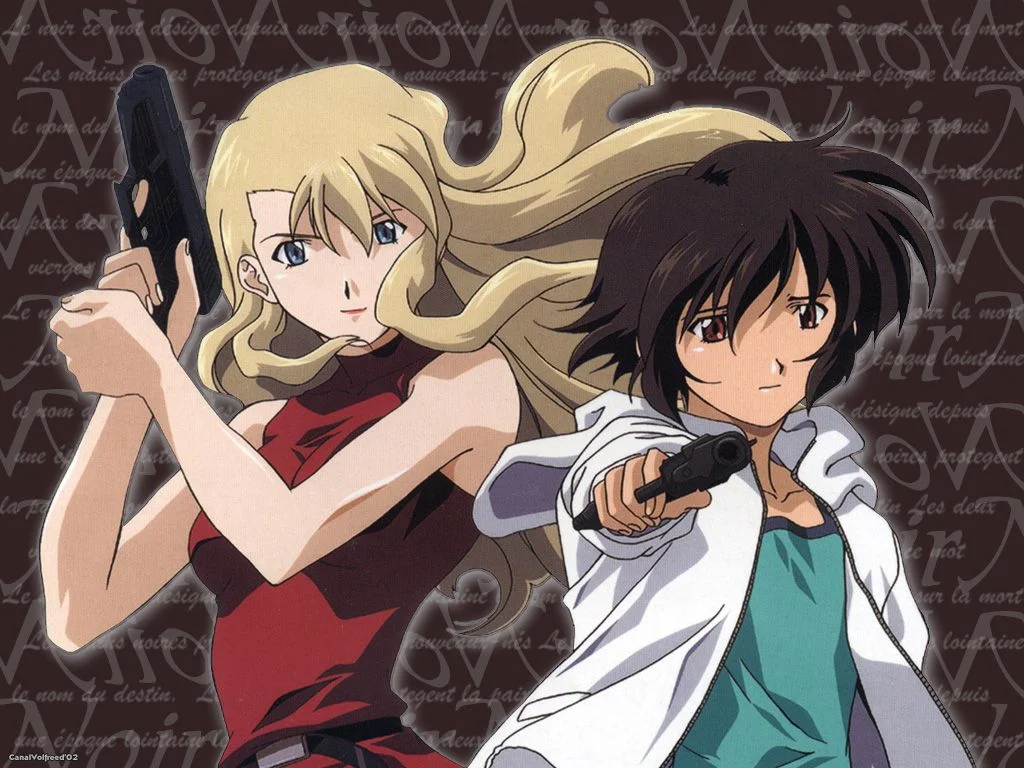 Noir tells the story of Mireille Bouquet, an assassin for hire who receives an email from a young girl going through an amnesia episode. However, it is later discovered that despite her memory loss, she is an efficient killing machine.
The story takes us on a journey into the two girls' past, which ends up taking them to the capital of France, Paris. However, someone is preventing them from reaching their destination.
The anime delivers to fans diverse content, traveling from action to humor, always based on a well-assembled and super interesting story. Undoubtedly a must-have anime for all fans of the genre.
4.

Mai Otome

(2005)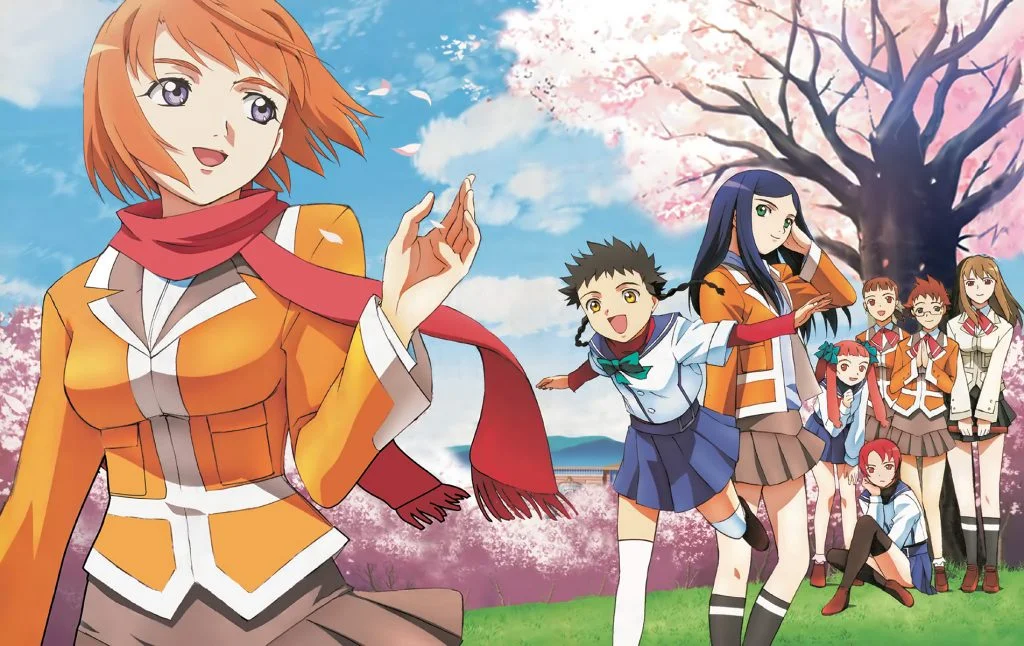 Mai Otome's plot takes place in the distant future, specifically on the planet Earl, which was colonized by terrestrials centuries ago.
In this new society, female virgins assume the role of the so-called Meister Otome (security of royalty). In the anime, we follow the character of Arika Yumemiya, who arrived in the Kingdom of Windbloom in search of her mother, who was a Meister Otome.
As soon as she arrives, Akira meets an exemplary student named Nina Wáng and the heir to the throne of Windbloom, Mashiro Blan. The series mixes several elements and is at least a refreshing offering within the genre.
3.

Yuru Yuri

(2011)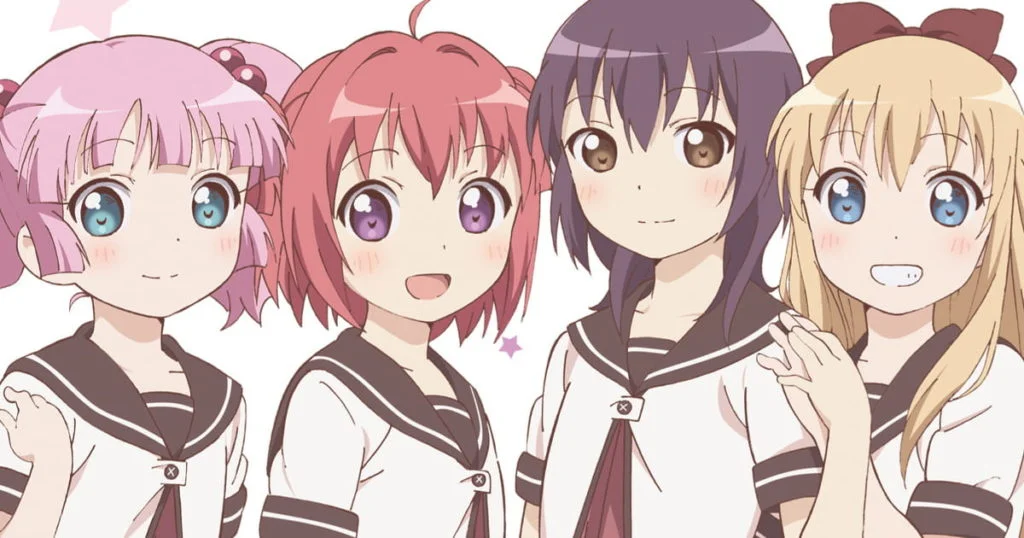 Yuru Yuri focuses on the life of Akari Akaza, a student who attends an all-girls school (a prevalent premise in this genre) and on the reunion with her childhood friends Yui Funami and Kyouko Toshinou.
At school, Yui and Kyouko decide to create the "Amusement Club", which now occupies the room of the now extinct "Tea Club," and as soon as Akari joins her friends in her new club, Chinatsu Yoshikawa, she appears to think that she was in front of the "Club of Tea". It was only when the girls explained that the "Tea Club" was dissolved that they were able to convince Chinatsu to join the "Amusement Club".
But what is the group's goal? Just provide entertainment and good times for its members. Based on a manga, this anime is a comedy about a group of girls who decide to spend their free time drinking tea.
2. Bloom Into You (2018)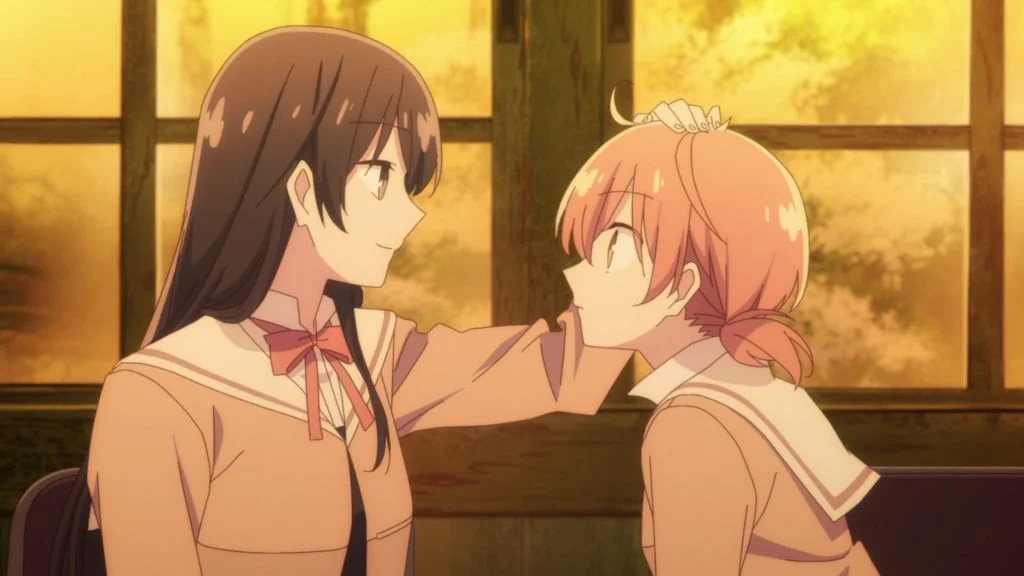 Bloom Into You tells the story of Yuu, a young woman who was a big fan of shoujo manga (the romantic type) as she eagerly awaits the day when a guy declares his love for her.
However, when a boy from her school declares herself to Yuu, she feels nothing, super disappointed and confused.
Everything changes as soon as Yuu sees the beautiful Nanami refuse a suitor with maturity and confidence, inspired by this, she decides to ask the young woman for help. After that, her shoujo romance begins in a way she could never have imagined.
1.

Oniisama e …

(1991)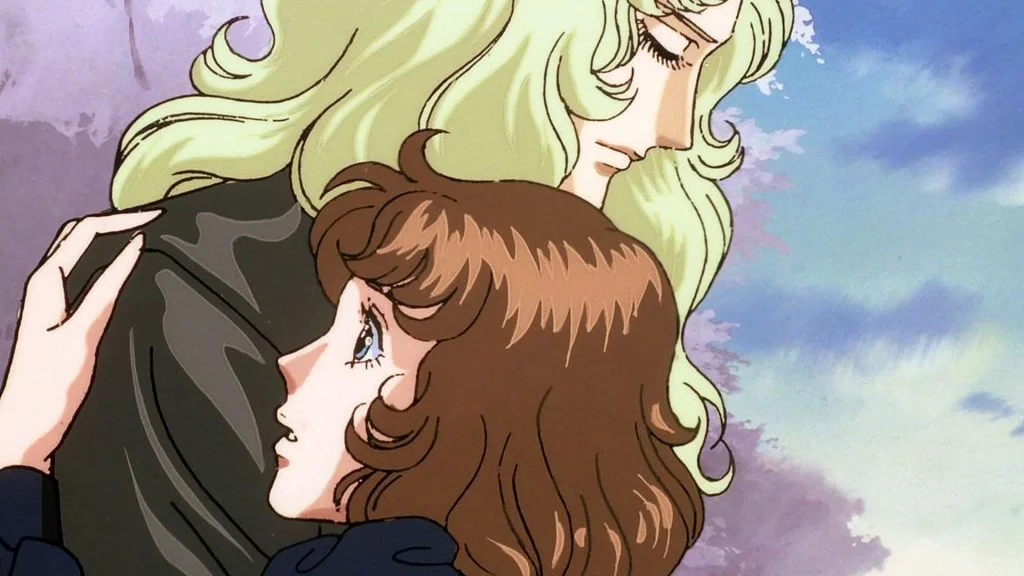 Oniisama e… is not an anime for everyone. It was never officially released in Brazil and offers a deeply sad and heavy story.
The plot is simple, with Nanako and her childhood friend, Tomoko, entering a special school just for girls and where all the students are wealthy and upper-class. The action recounts the events during Nanako's school days, as she narrates everything in letters she sends to her brother.
As we said, this is not a light anime, so if you're a little sensitive, we don't advise viewing it; however, the quality of it is indisputable.