When we usually talk about the main characters, we tend to picture them as heroes. However, in today's list, we have main characters who possess incredible demonic powers and might even be demon kings.
They can be a mix of both kind and cruel. So, without any more delay, let's dive right into the list immediately!
Anime with Demon King as Main Characters
1. Inuyasha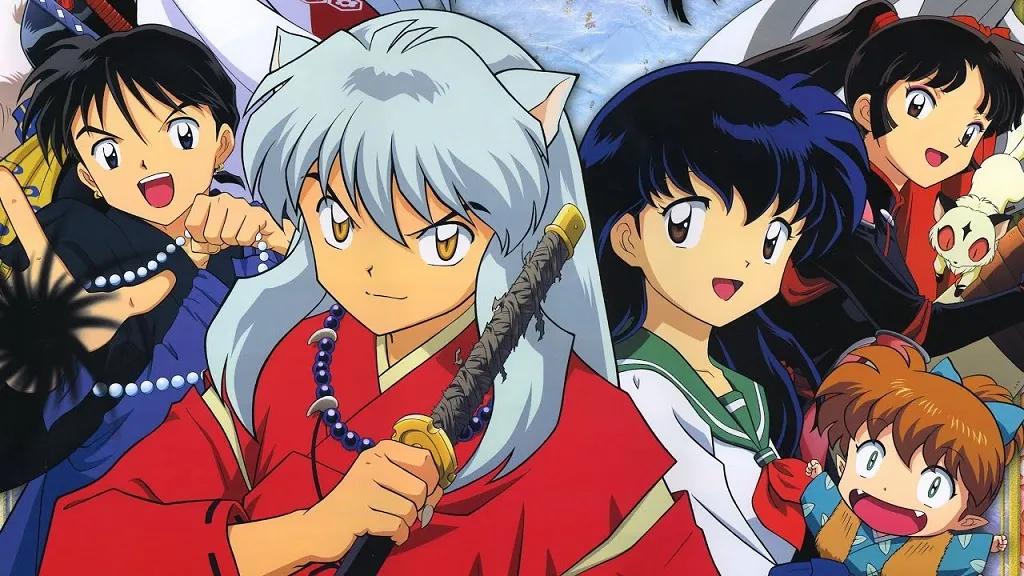 Genre: Action, Fantasy, Romance, Isekai
Studio: Sunrise
This story is about Kagome, who gets pulled into a strange well and ends up in ancient Japan when demons were around.
Kagome encounters the Shikon Jewel and releases Inuyasha from his confinement.
Inuyasha is a half-demon with his powers and sword passed down from his father, a powerful dog demon like a demon king.
2. Ao no Exorcist (Blue Exorcist)
Genre: Action, Fantasy, Supernatural
Studio: A-1 Pictures
There are two worlds: Assiah, where humans reside, and Gehenna, where demons dwell.
At times, demons attempt to take control of humans by inhabiting their bodies. Humans who can combat these demons are known as exorcists.
Our main character, Rin Okumura, lives in the human world and discovers that he is the illegitimate child of Satan. His foster father protected him from the devil's grasp, but he has now been killed.
Determined to avenge his foster father's death, Rin sets out to become an exorcist.
3. Ushio To Tora
Genre: Action, Adventure, Comedy, Drama, Supernatural
Studio: MAPPA, VOLN
Ushio's father always talked about an ancient ancestor stabbing a demon in the temple stone with a Beast Spear. But Ushio never believed them and thought his father was crazy.
But one day, he discovered the devil was in his basement. To save his loved ones, Ushio frees Tora from prison.
Genre: Action, Comedy, Fantasy, Supernatural
Studio: A-1 Pictures
This story takes place in Europe during the Victorian era, where a young boy has lost everything dear to him and is close to death.
As he faces death, he strikes a deal with the devil, offering his soul in exchange for revenge.
The Phantomhive Company manages all matters related to the Queen of England, as well as covert operations. Its leader is Ciel Phantomhive, who, along with his new companion, the demonic butler Sebastian Michaelis, serves the company.
The tale follows their journey, along with other helpful servants, as they seek to uncover the truth behind the murder of Ciel's parents.
5. Overlord
Genre: Action, Adventure, Fantasy
Studio: Madhouse
The story starts in the Yggdrasil online game. But one day, the game shuts down.
Momonga, the main character, chooses to stay in the game even after it's supposed to end. He becomes a mighty skeleton wizard.
As the game's characters start feeling emotions, including the non-player feelings, the game world transforms. With powers like the mightiest demon king, Momonga decides he'll become the new world's ruler and keep playing.
6. Trinity Seven
Genre: Action, Comedy, Ecchi, Fantasy, Romance, School
Studio: Seven Arcs
Kasuga Arata enjoys life in a quiet town where everything is normal. But one day, the Black Sun appears, and everything changes. A magician comes to Arata.
Because of the Black Sun, a Breakdown Phenomenon happens, destroying his city. He possesses a Grimoire left by his childhood friend. Join Arata as he embarks on new adventures and seeks the reasons behind these events.
7. The Devil is Part-Timer
Genre: Comedy, Fantasy, Romance, Slice of Life
Studio: White Fox
This story is unique for demon king tales because here, the Demon King has a part-time job to pay for his living expenses!
The main character is Demon King Satan, who almost conquered the world due to his immense power. However, he was defeated by Hero Emilia. As a result, he's forced to live in the human world, which is now modern Tokyo.
Here, his magical powers are useless, so he hides as a regular human named Sadao Maou. To support himself, he works at a fast food restaurant, leading to amusing daily life experiences.
8. That Time I Got Reincarnated as a Slime
Genre: Action, Adventure, Comedy, Fantasy
Studio: 8-bit
One day, a 37-year-old human named Mikami Satou gets killed by a passing thief. The strange part is that he wakes up again but in a different fantasy world. He's been reborn in this world as a slime monster, and what's even more unusual is that he remembers everything from his previous life.
In this new world, he meets a dragon named Veldora, stuck in a big cave. Mikami calls himself Rimuru Tempest. Rimuru learns about the world and discovers he has a particular skill, like a system. This skill allows him to do various things, including keeping Veldora inside him so he's no longer stuck in the cave.
This story is about Rimuru Tempest's journey in this new fantasy world, his quest to become the strongest creature, and even his aim to become the demon king.
Genre: Action, Adventure, Comedy, Ecchi, Fantasy
Studio: A-1 Pictures
The main character in this wild tale is Meliodas, a member of the legendary group called Nanatsu no Taizai.
The Holy Knights defeated them, but some say they're still around. Ten years later, the Holy Knights rebelled and killed the king who was the ruler.
The king's only daughter, Princess Elizabeth, embarks on an adventure to find the Nanatsu no Taizai for help and to take back the kingdom from the tyrant ruler.
10. How Not to Summon a Demon Lord
Genre: Comedy, Ecchi, Fantasy
Studio: Ajiado
Sakamoto Takuma had incredible strength in the MMORPG game Cross Reverie, where he was called the Demon King.
He gets summoned to another world, where he meets two girls trying to use magic on him, but it backfires, making them his followers because of his unique magic skills. He's a powerful wizard but isn't great with people. He pretends to be Diablo, the Demon King.
The story follows his adventures as a pretend Demon King and his new allies on their journey.
11. The Misfit Of Demon King Academy
Genre: Action, Comedy, Fantasy, School
Studio: SILVER LINK.
The protagonist of the series is Anos Voldigoad. He is a cruel and powerful demon king once again reincarnated after 2000 years. He had all the power he had before as a demon king.
Two thousand years ago, he was fed up with the war between demons and humans, so he decided to reincarnate after 2000 years because he longed for peace.
But after his reincarnation, he saw no one remembered him or his name. It was too peaceful a world, and its demon descendants were weak.
Now, Anos goes to a magical demon school and tries to prove to everyone that he is the real demon king.
12. The Greatest Demon Lord Is Reborn as a Typical Nobody
Genre: Action, Ecchi, Fantasy, Romance
Studio: SILVER LINK., BLADE
Once upon a time, a wizard named Varvatos had become too powerful and could no longer be recognized as a human. Demon King Varvatos, the most powerful being in history, thinks life is a big snore.
So he decided to be reincarnated as an ordinary boy because no one understood him, and he had no friends. He hopes to live an everyday life after being reincarnated as Ard Meteor in modern life.
He hopes to make friends, but his past as a terrifying Demon King means he has no social skills, and the other kids find him creepy.
13. Demon King Daimao
Genre: Action, Comedy, Ecchi, Fantasy
Studio: Artland
The protagonist of this story is Sai Akuto. He was one of his country's greatest magicians and often contributed to society as its priest.
Sai enrolls in Constant Magic Academy, where an aptitude test is held. In the trial, he discovered that his future job was to become a demon king.
This story discusses the problems in Sai's life after this incident as he meets several new students, such as head girl Junko Hattori, who seems to hate him because of his strength.
Also, he meets a beautiful android named Korone and a mysterious girl named Keena Soga.
14. Devilman Crybaby
Genre: Action, Drama, Horror, Psychological, Supernatural
Studio: Science SARU
One day, Ryou Asuka told his best friend, Fudo Akira, that the demon clan would soon rise and disrupt human lives.
You believed the only way to stop this was to become stronger. To achieve that, he proposed joining forces with the devil.
So, Akira became Devilman by merging with a devil. Now, he possesses both a human heart and demonic powers.
15. Welcome to Demon School! Iruma-kun
Genre: Comedy, Isekai, Fantasy, School
Studio: Bandai Namco Pictures
Iruma Suzuki is a 14-year-old boy who works hard to make a living.
But his parents did something unexpected – they sold him to a demon named Sullivan. At first, Iruma thought his life was ruined, but Sullivan wanted a grandson. He sends Iruma to a demon school called Babyls.
Sullivan is not only the school's chairman but also a candidate for the next Demon King. Now, Iruma has to keep his human identity a secret while navigating this strange new world.
So, these are some anime recommendations with main characters who are demon kings or have demonic powers.