Kyoto Animation is a top-tier anime studio beloved by many and highly influential. They have earned praise for their unique artistic style, intricate storytelling, and consistently high-quality visuals.
While they've been a part of the anime industry since the 1980s, they started producing their own anime in the mid-2000s.
Here are some top anime recommendations from Kyoto Animation:
1. Full Metal Panic! The Second Raid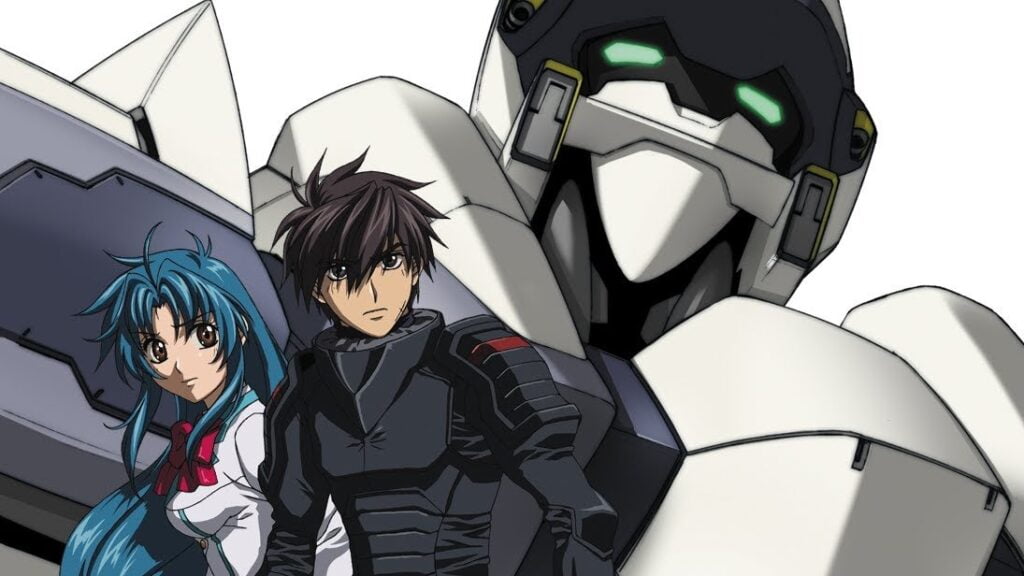 Episode: 13
Genres: Comedy, Fantasy, Slice of Life
Show: 2017
It might surprise some that Kyoto Animation, mostly known for its peaceful stories, has also dabbled in mecha anime. And they did quite well with it. "The Second Raid" is my favorite mecha anime.
In this series, Sergeants Sousuke Sagara and Kaname Chidori from Mithril return to their high school life. While Sousuke tries to fit in as a regular person, he still carries out his missions on the battlefield simultaneously.
2. Clannad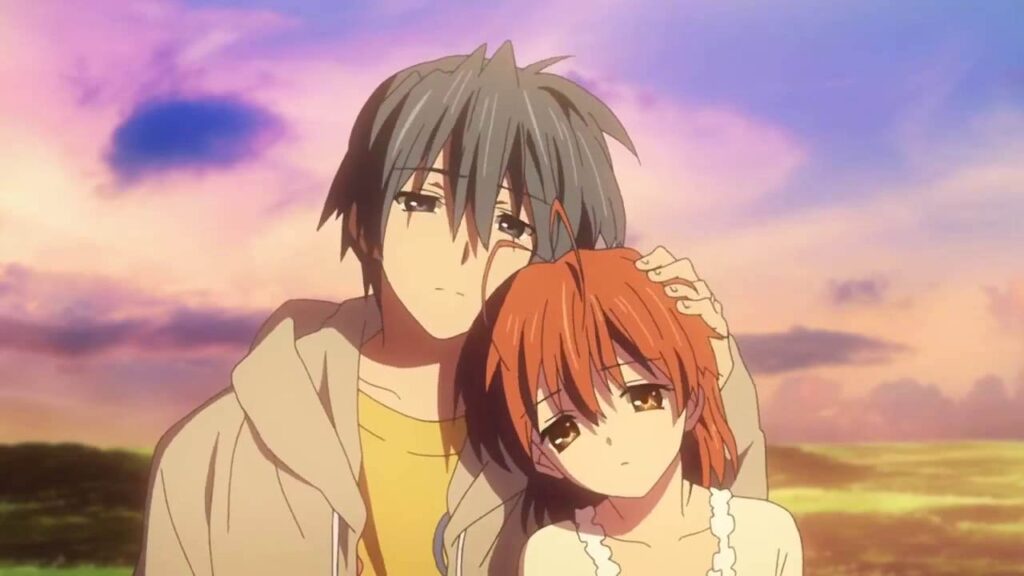 Episode: 13
Genres: Comedy, Fantasy, Slice of Life
Show: 2017
One of Kyoto Animation's highly praised shows is "Clannad." It's based on the Clannad visual novel and tells a high school romance story about Tomoya Okazaki.
Tomoya interacts with different girls during high school but has a special affection for the quiet Nagisa Furukawa. Tomoya learns that Nagisa is sick and wishes to revive the drama club.
He assists Nagisa in achieving her dream, along with the other girls he encounters. "Clannad" has two seasons, and be prepared for some emotional moments, especially in "After Story." Get those tissues ready!
3. The Melancholy of Haruhi Suzumiya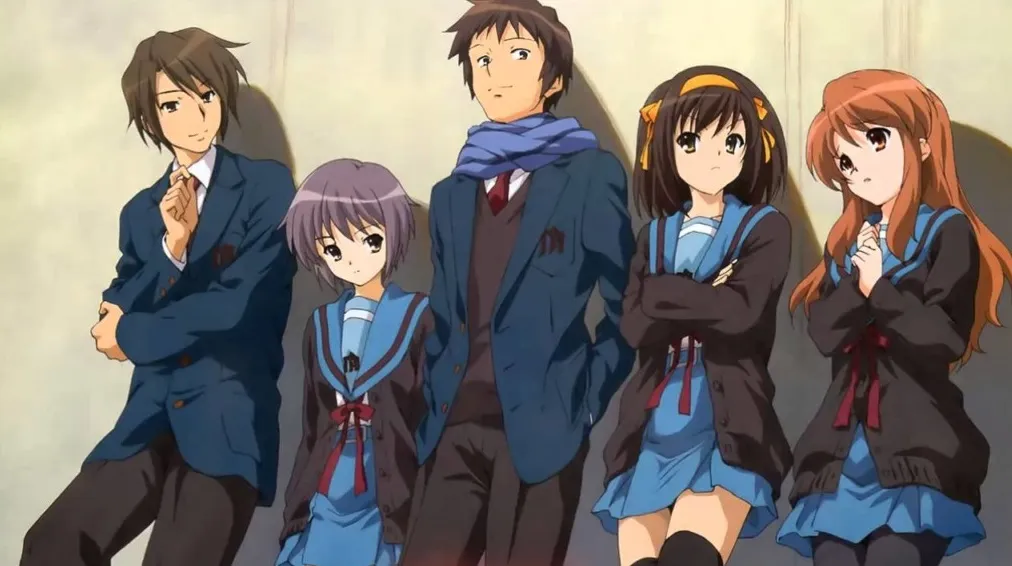 Episode: 13
Genres: Comedy, Fantasy, Slice of Life
Show: 2017
"The Melancholy of Haruhi Suzumiya" is a classic masterpiece. It's a slice-of-life anime that revolves around Haruhi Suzumiya, a high school girl interested in supernatural phenomena.
When she meets Kyon, a boy who shares her fascination, she gets the idea to establish the SOS Brigade, a club focused on all things supernatural.
As they enlist more members into the club, Kyon and Haruhi embark on wild and unusual adventures.
4. K-On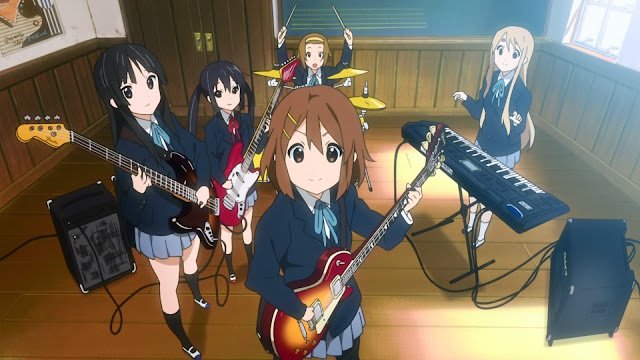 Episode: 13 (S1), 26 (S2), 1 Movie
Genres: Comedy, Fantasy, Slice of Life
Show: 2009
Yui Hirasawa is in a dilemma when picking a club to join. She decides to go with the Light Music Club, thinking it's all about playing easy instruments.
However, the Light Music Club is struggling because they don't have enough members, and it's at risk of being disbanded. To get Yui to join, the club members are willing to do whatever it takes, from offering snacks to hanging out during club time.
5. Nichijou: My Ordinary Life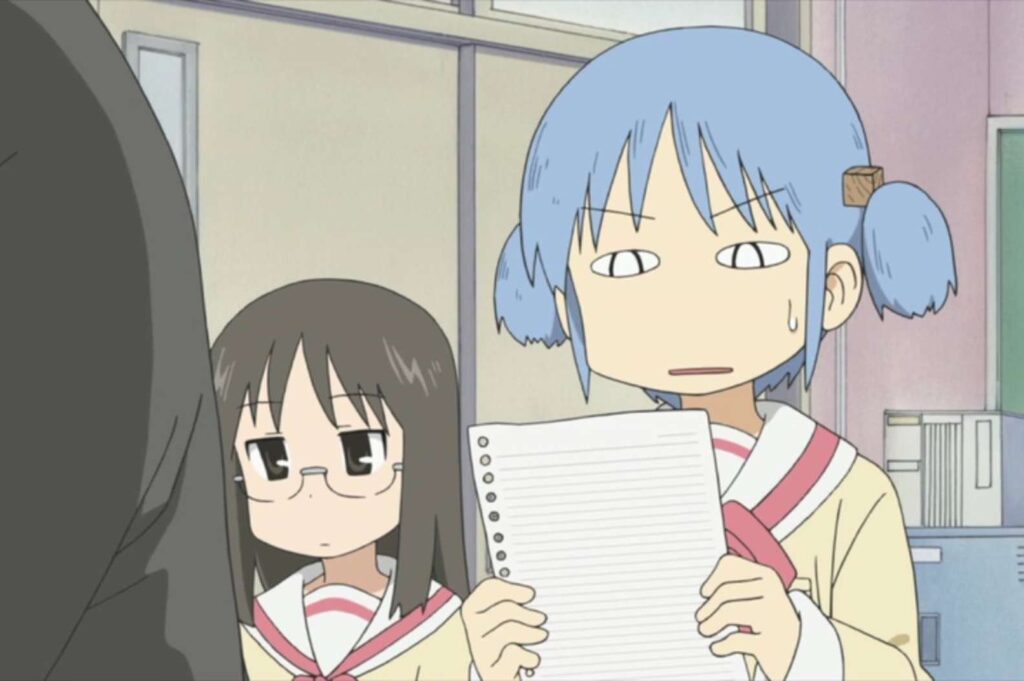 Episode: 13
Genres: Comedy, Fantasy, Slice of Life
Show: 2017
Nichijou: My Ordinary Life is a funny and easygoing anime. It's about three childhood friends, Yuuko Aioi, Mio Naganohara, and Mai Minakami, who are now in high school. The anime shows their everyday life, and each day brings a new story. Some days are normal, while others are just plain silly.
6. Hyuka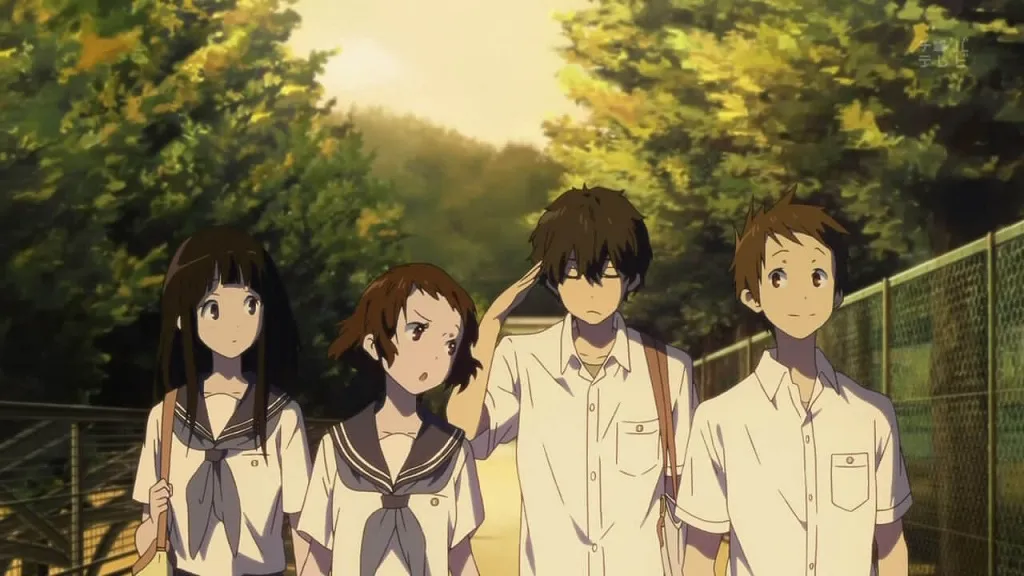 Episode: 13
Genres: Comedy, Fantasy, Slice of Life
Show: 2017
Hyouka is an anime that mixes everyday life with detective-style mysteries. Kyoto Animation makes it.
The story is about a high school student named Houtarou Oreki. He's part of the classic literature club, but a mystery involves a club member's uncle.
Hyouka and the club have to team up to solve this mystery and deal with other secrets that come their way.
7. Free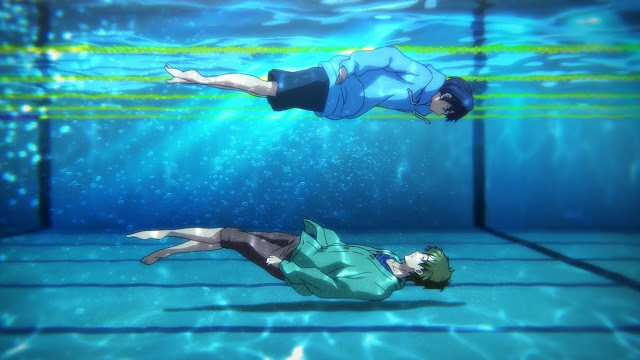 Episode: 13
Genres: Comedy, Fantasy, Slice of Life
Show: 2017
Haruka Nanase loves water and swimming. In elementary school, he and his friends Rin Matsuoka, Nagisa Hazuki, and Makoto Tachibana won a relay race together.
But as they grew up, they all went to different high schools. When they meet again in high school, Rin has changed. He doesn't want things to go back to the way they were. He's focused on one thing: proving he's a better swimmer than Haruka.
8. Koe no Katachi (Silent Voice)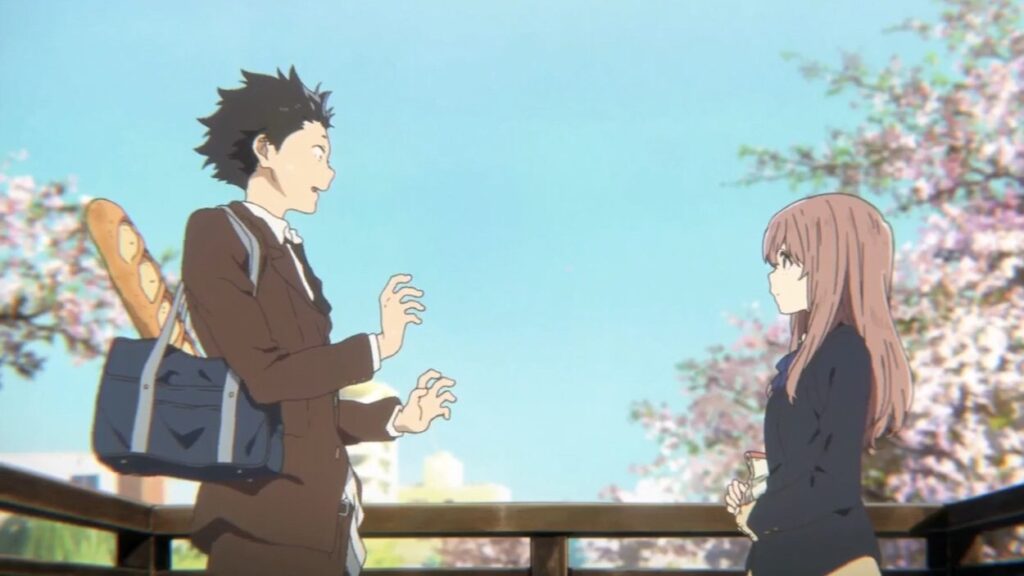 Episode: 1
Genres: Comedy, Fantasy, Slice of Life
Show: 2016
"A Silent Voice" is a heartwarming school drama anime film created by Kyoto Animation. The story is about Shouya Ishida, who used to bully a deaf girl named Shouko Nishimiya in elementary school. His actions made Shouko eventually leave the school.
When Shouko returns to school, everyone blames Shouya for what happened, and he becomes an outcast. Now, in high school, Shouya is determined to make amends and find Shouko.
He goes as far as learning sign language to build a connection he never had before.
9. Miss Kobayashi's Dragon Maid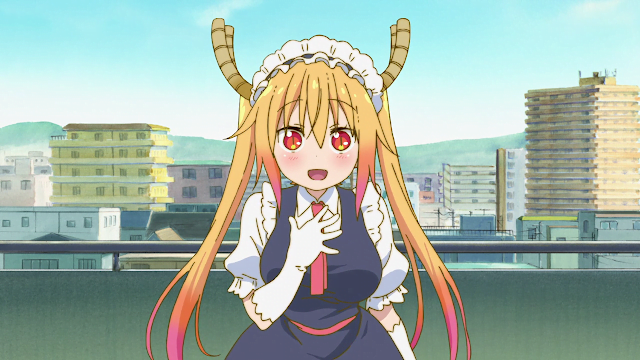 Episode: 13
Genres: Comedy, Fantasy, Slice of Life
Show: 2017
When Kobayashi opened his apartment door, he was surprised to see a dragon's head on the balcony. But the dragon quickly transformed into a cute and lively young girl. She was dressed as a maid and introduced herself as Tooru.
Tooru is helpful around the house, but her unconventional methods often lead to more problems for Kobayashi. She also carries with her some painful emotions and memories.
Tooru's presence in the apartment attracts other mystical creatures, making life more interesting for Kobayashi.
"Miss Kobayashi's Dragon Maid" is a funny anime from Kyoto Animation that's worth watching.
10. Violet Evergarden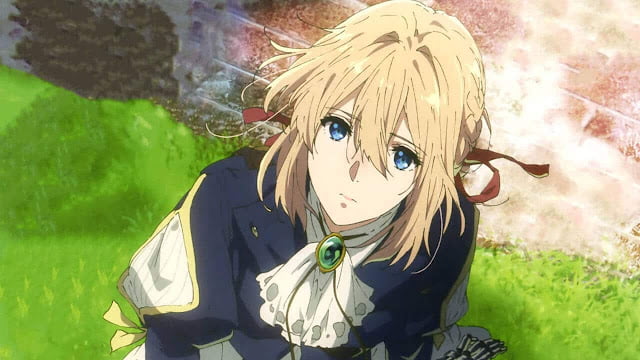 Episode: 13
Genres: Drama, Fantasy, Slice of Life
Show: 2018
"Violet Evergarden" is famous for its stunning artwork. It tells the story of a girl named Violet Evergarden, who was deeply involved in the Great War.
Having grown up as a tool of war, she struggles to comprehend love. After the war, Violet takes on a job as a transcriber at CH Postal Services.
However, she faces a challenge in expressing emotions through her writing. To overcome this, Violet sets off on a quest to discover the true meaning of love.