A theme with which it's hard not to identify, "school romance" is a recurrent subject in anime of various genres. With styles ranging from comedy to drama, these productions leave fans sighing with the characters' stories and reach different audiences, between Shojo, Shonen, and even Seinen.
School can be an exciting and romantic place – but nothing compares to the romances found in anime. From classic high school dramas to lighthearted rom-com, this article will cover some of the best school romance animes out there! So grab your popcorn, get comfortable, and dive into some of the most beloved anime series.
Best School Romance Animes
1. Maid Sama! (

Kaichō wa Maid-sama!)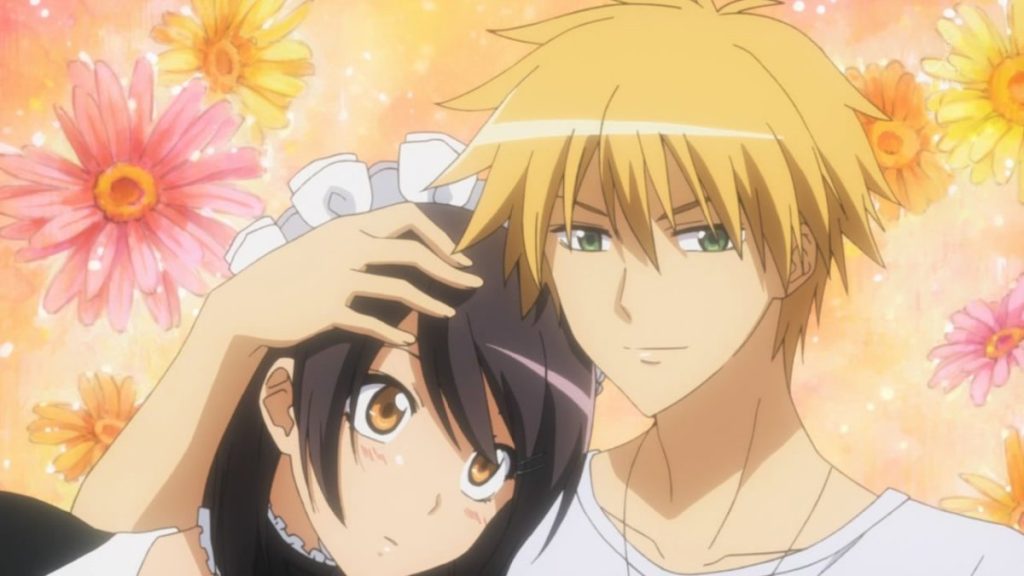 Year:

2010

Episodes:

26

Genre: Shojo
This anime follows the daily life of Colegio Seika, a renowned school that was once attended only by boys. Although this has recently changed, the number of girls attending high school is still far fewer than boys. This is because of the bad name the school has gained for its students being reckless and disrespectful to girls.
The plot then introduces us to Misaki Ayuzawa, one of the students at the school and the first woman to become student council president. Misaki will do everything to transform the place and make it a safe and inviting environment for students, with support from teachers, but confronting other students.
Also famous for her excellent grades and her talent in sports, Misaki hides the fact that she works in a Maid Café. In this type of establishment, the employees dress like more traditional maids. The young woman works there to help her family financially after her father abandoned them.
When the popular Usui Takumi discovers this, he becomes a loyal customer of the cafe and starts hitting on Misaki. But she doesn't care about him, unlike most girls at school.
2. Ao

 Haru Ride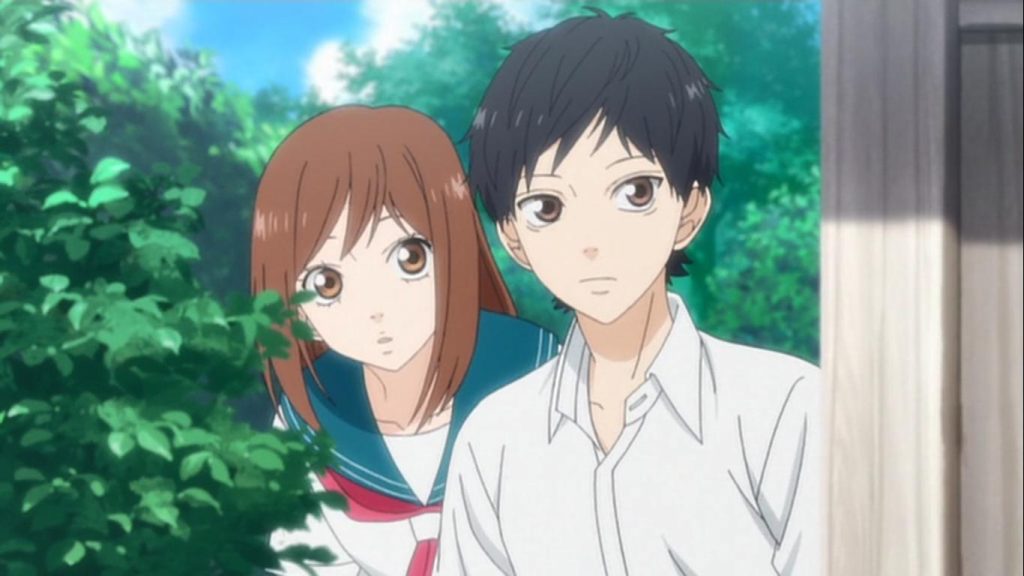 Year:

2014

Episodes:

12

Genre:

  Shojo
When she was in elementary school, Futaba Yoshioka didn't have friends because of the number of boys who liked her. Still, she only had eyes for Kou Tanaka, a friend who ended up walking away before she could confess her feelings.
Upon entering high school, Futaba tries to follow a different path and starts to be rude to the boys, pushing them away and thus managing to make friends with other girls. Everything was going well until Kou returned to school. To top it off, he reveals that he also had feelings for Futaba in Elementary School, but now that has passed.
3. Orange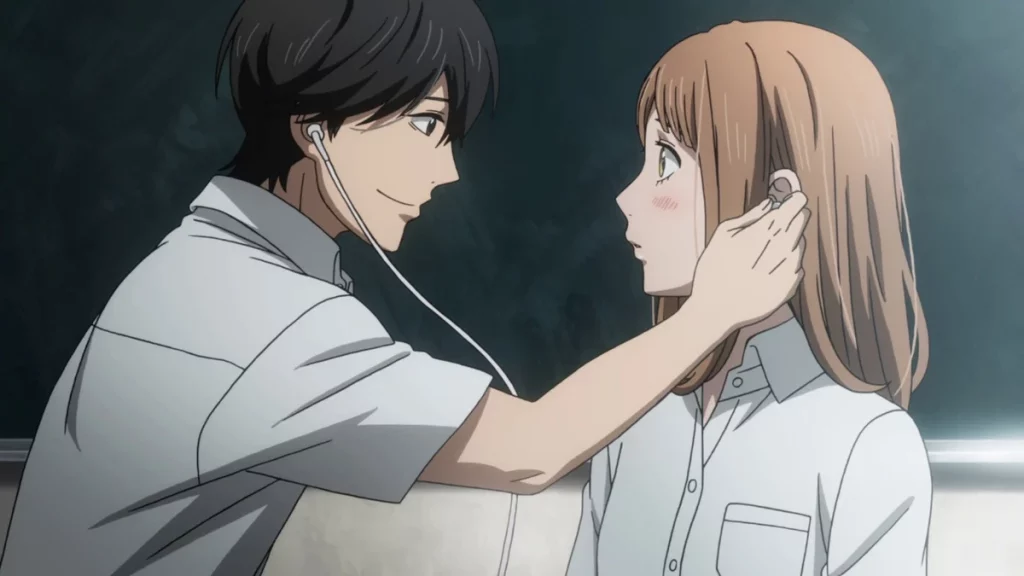 Year:

2016

Episodes:

13

Genre

:

Shojo/ Seinen
Young Takamiya Naho receives a mysterious letter whose sender claims to be herself ten years in the future. At first, the student believes that it is all a boring joke. For this reason, she ignores the letter's instructions not to take specific actions.
On the same day, something terrible happens to the new student at the school, Kakeru, and this could have been avoided through the instructions in the letter. From there, Takamiya follows everything his other version advised in the message coming from the future, where Kakeru no longer exists.
4.

Rascal Does Not Dream of Bunny Girl Senpai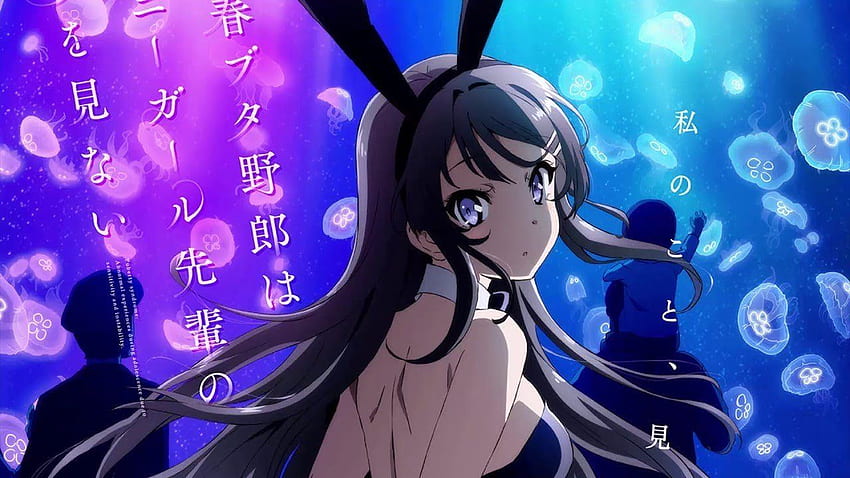 Year:

2018

Episodes:

13

Genre:

Seinen
Student Sakuta Azusagawa was walking peacefully through the library when he saw teenage actress Mai Sakurajima dressed as a bunny. The moment's shock only increased when Sakuta realized he was the only one in the place who could see her.
Intrigued by the phenomenon, the two begin to work together to help other girls going through the same mysterious disappearance problem and discover why Sakuta is the only one who can see them.
The funny cartoons of the protagonist, the fun romance between Sakuta and Mai, and the plot's suspense made this one of the most beloved animes among fans of the genre.
5. Kaguya-Sama – Love is War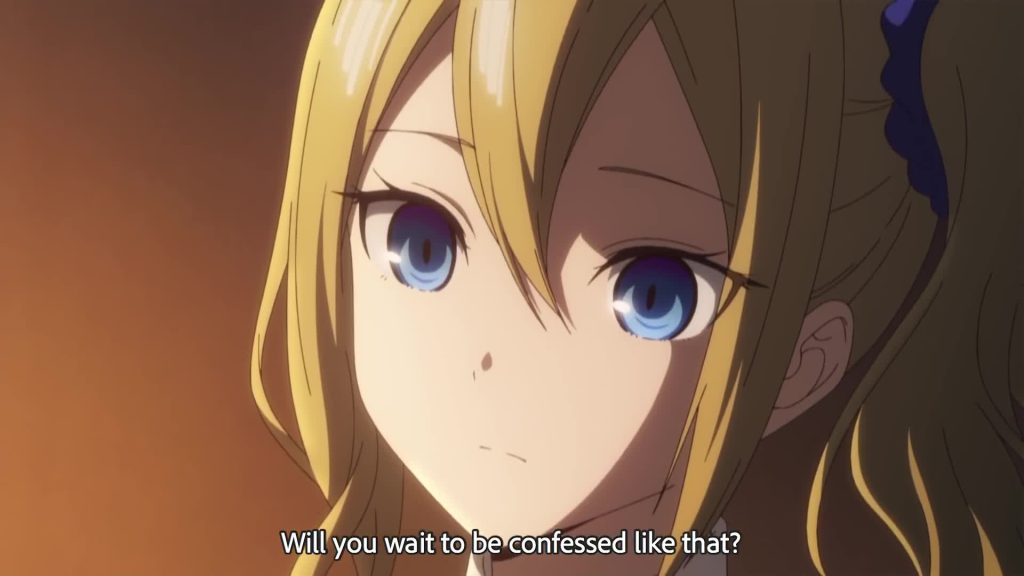 Year: 2019
Episodes: 12
Genre: Seinen
The story of this anime follows the president and vice president of the student union of a prestigious school. Miyuki Shirogane is considered a genius for achieving the country's best grades. Kaguya Shinomiya is rich, beautiful, and successful in almost everything she does.
Although the other students at the school consider them the perfect couple, the truth is that they are not in a relationship. But that can change! With the coexistence in the union, the two develop feelings for each other.
There's just one problem: neither of them wants to be the first to admit it. Proud, Miyuki and Kaguya get into various troubles with their strategies to make the other confess their love first.
6. Your Lie in April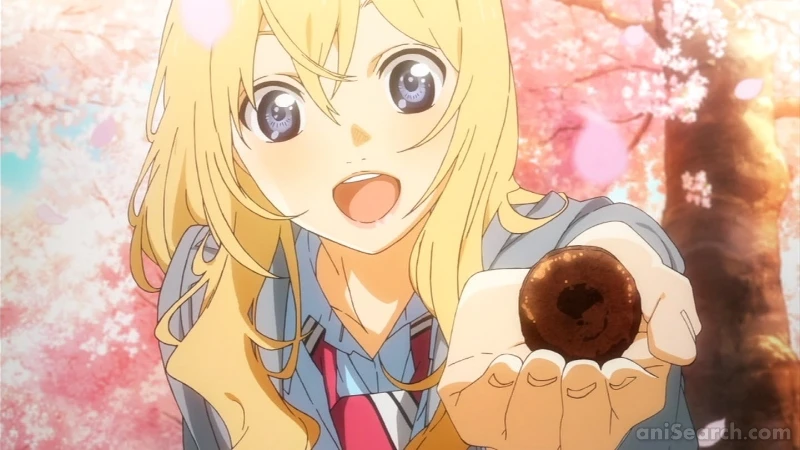 Year:

2014/2015

Episodes:

22 + 1 OVA

Genre:

  Shonen
This anime follows the young Kousei Arima, a prodigy pianist who gained fame by winning a competition for children's musicians. As a child, Kousei had rigorous training with his mother. When she died, the 11-year-old boy had a mental breakdown that prevented him from hearing his instrument again, even though his hearing was fine.
Two years after the trauma, Kousei meets a young violinist who, just as he did in childhood, has a unique and eccentric style that reflects his personality. The new friendship and a possible romance will change Kousei's life and guide him again through the world of music on a path very different from the rigorous training he had in his childhood.
7. Kimi ni Todoke: From Me to You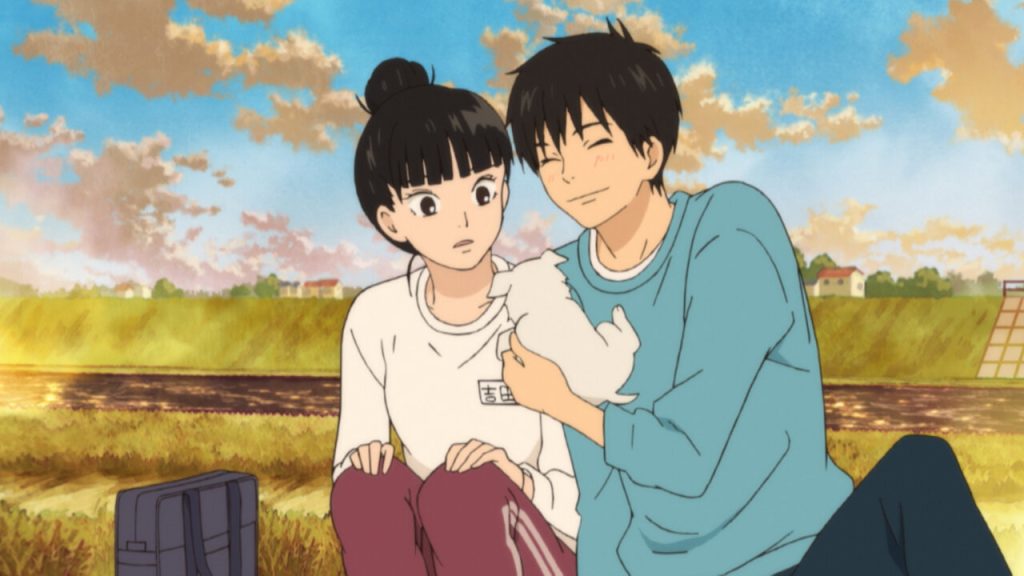 Year:

2009 to 2011

Episodes:

1st season – 25 / 2nd season – 13

Genre:

  Shojo
Sawako Kuronuma was a teenager with bad social skills, which made it difficult for her to make friends, as she ended up scaring her classmates with her attempts at kindness; when the popular Kazehaya began to approach her, her life changed.
Other students start trying to get to know her better, and she starts great friendships and falls in love with Kazehaya. An unexpected but intense romance, with all the doubts and fears of youth, makes the viewer sigh along with the rollercoaster of emotions of the episodes – that make us laugh and cry – and hope that the couple finally gets together.
8. Hi, Score Girl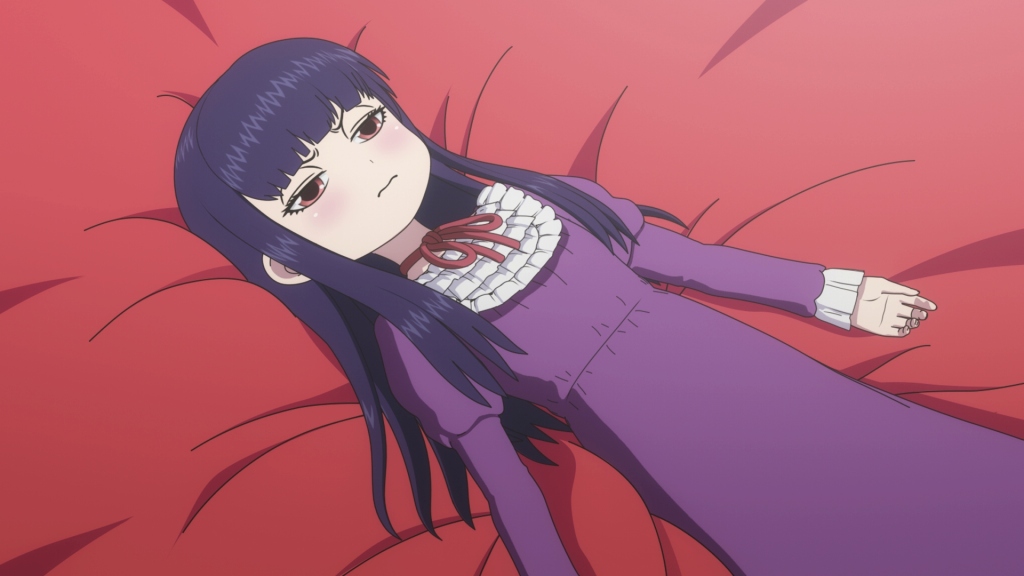 Year: 2018
Episodes: 12 + 3 OVAs
Genre: Seinen
Haruo Yaguchi was young without many academic, sports, or social achievements. He only shone when he played video games, being known for being one of the best gamers in the arcade.
Young Akira Ono is the opposite of him: wealthy, popular, with excellent grades and varied talents. However, like Haruo, she finds in the arcade a kind of refuge, in her case, to escape the strict educational regime that is imposed on her at home.
When the two meet, they realize that they share a love of games and that they are alike in having exceptional talents for the activity. Soon they start to get closer, and the new friendship may not take long to become a romance.
9. Golden Time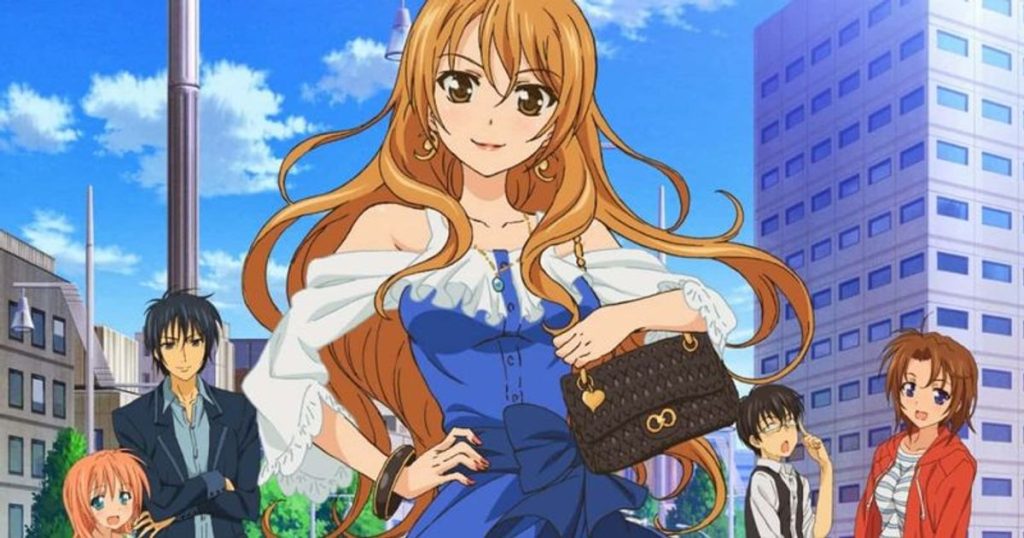 Year:

2013/2014

Episodes:

27

Genre:

  Shonen
Banri Tada had an accident that caused him amnesia shortly after graduation from high school. Upon entering law school, with no memory of his life before the accident, he feels lost but ends up quickly befriending another student who also seemed confused and shaken on this first day of class. His name is Mitsuo Yanagisawa.
On that same day, they meet up with Koko Kaga, Mitsuo's obsessive childhood friend. The girl pursued him and enrolled in the same college to fulfill their promise of one day getting married. She insists on the idea even with Mitsuo trying to escape it.
Banri also ends up meeting a sophomore called Linda. He didn't know that she had been his best friend in high school and that she felt guilty about her former schoolmate's memory loss. Little by little, Banri's memories are returning, but he also has to deal with the unexpected relationship that is being born between him and Koko Baga.
10.

Tsuki Ga Kirei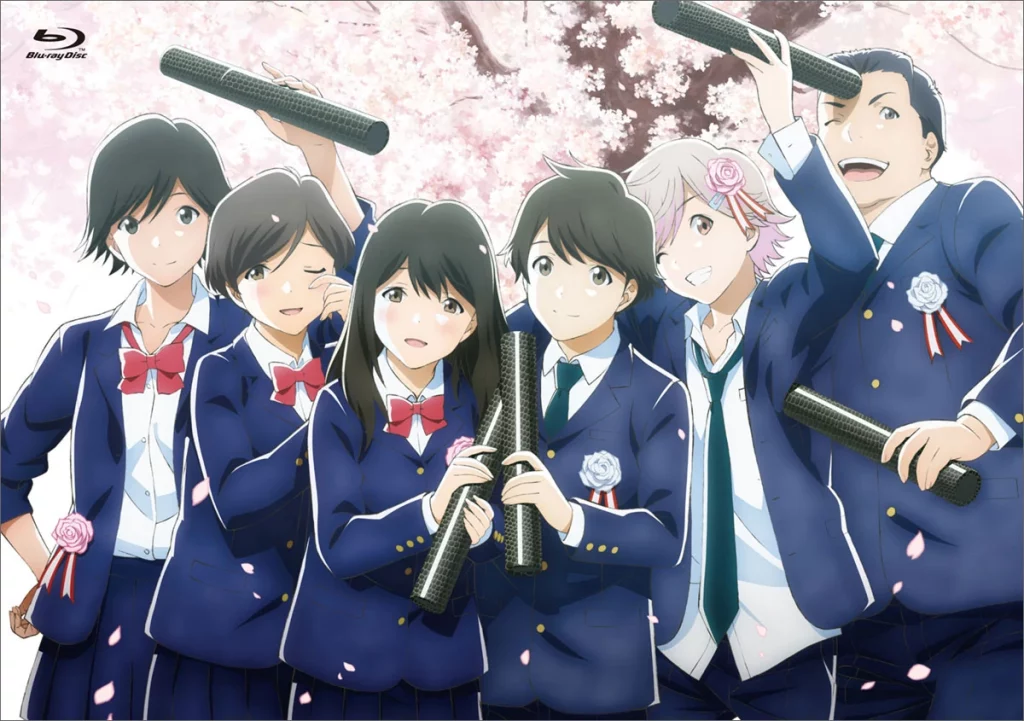 Year: 2017
Episodes: 12
Genre: Shojo
Tsuki Ga Kirei brings us a real romance that it is almost impossible for the viewer not to identify and not want to experience something like this. The anime introduces us to Kotaro Azumi and Akane Mizuno, two third-year students at a school in Japan.
After working together at the high school sports festival, they start to bond, and an unexpected romance is born between the two friends. From there, the episodes show the innocence, fears, and joys of a relationship in youth.
11. Lovely Complex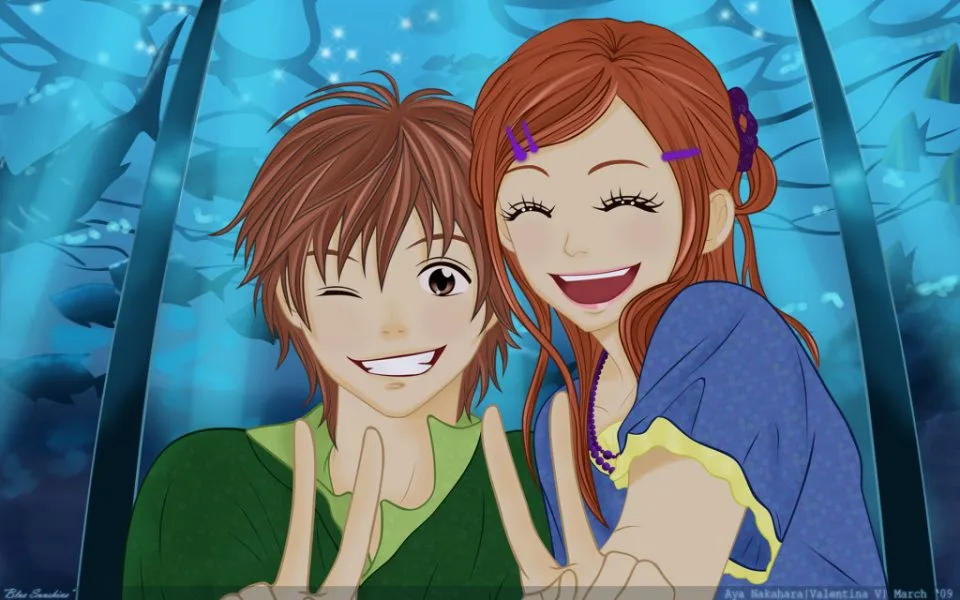 Year: 2007
Episodes: 24
Genre: Shojo
One of those animes to fall in love with and laugh a lot! Lovely Complex follows the friendship and unlikely romance between students Atsushi Otani and Risa Koizumi. With a tease that appears as soon as they meet, the two make a bet to see who gets a boyfriend/girlfriend first. In the process, they decide to help each other out, as they both have a crush on other students at the school.
But this approach full of graces and teasing jokes with each other turns out to be something bigger. The problem: the Otani is 1.56m tall, while the Koizumi is 1.72m. Now both need to overcome their prejudice with the difference in height and muster the courage to admit their feelings.
This anime won fans' affection by bringing an honest romance, dealing with themes such as the differences and stereotypes between girls and boys, and playing games with the aesthetics of anime in general.
12. A Day Before Us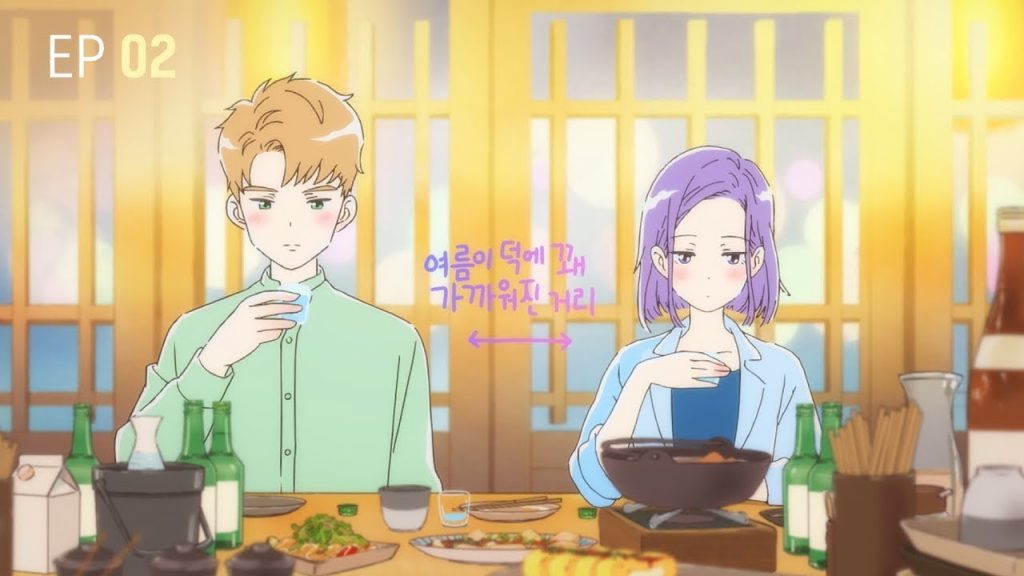 Year:

2018

Episodes:

Season 1 – 10 / Season 2 – 15 / Season 3 – 18

Genre:

Shojo
This Korean animation came to fans of the genre with a different proposal. It consists of short films with a duration of between 1 and 2 minutes, all available on YouTube. The plot follows four characters: Kim Wook, Lee Yeo Reum, Lee Yeon Woo, and Baek Ha Eun.
Young-Ha Eun meets Yeon Woo when she greets him on a rainy day. With the help of Yeo Reum, a mutual friend, they begin to get closer. From there, we see a new friendship and possible other feelings growing between the two, while the series also shows us Wook's unrequited love for Yeo Reum.
The different personalities of each character give the plot of this animation characteristics that are easy to identify with and that make the viewer want to follow the unfolding of the novel.
13. Tsurezure Children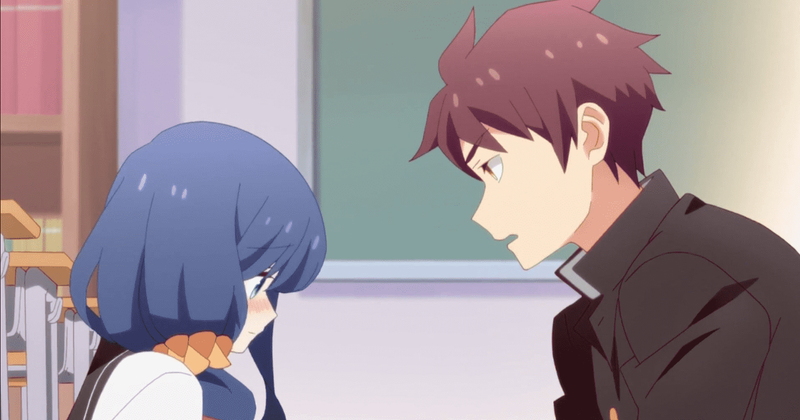 Year:

2017

Episodes:

12

Genre:

Shonen
Several couples have different types of relationships, with a lot of humor and romance to stir the viewer's heart. This is Tsurezure Children. The anime introduces us to a group of high school students, but there is not just one main couple in the plot, but several.
The anime addresses different points in the development of a novel. The first moment in which a different feeling is perceived, the period of awkward conquest among teenagers, and the beginning of dating are some of them. One of those animes that will win you over and make you laugh and cry in the same episode.
Year: 2016
Episodes: 24
Genre: Shojo
Natsuki is a hopeless romantic. Soon after getting dumped by his ex-girlfriend, he meets a girl on the street and falls in love with her. After discovering that she attends his school, he will fight different obstacles to win her over.
Tomoya is a famous playboy among girls, although he has never had a real commitment. When he realizes he has feelings for his friend Mari, he needs to find a way to make the girl take him seriously.
Keiichi has secret sadistic fetishes and tends to like older women. But it's Tomoya's sister, Nozomi, who will try to win him over. On the other hand, Tsuyoshi is an otaku who spends most of his time reading manga and playing video games, except when he's with his girlfriend Yukiko, who is also interested in this universe.
The anime follows these four friends on their way between high school and college as their relationships mature.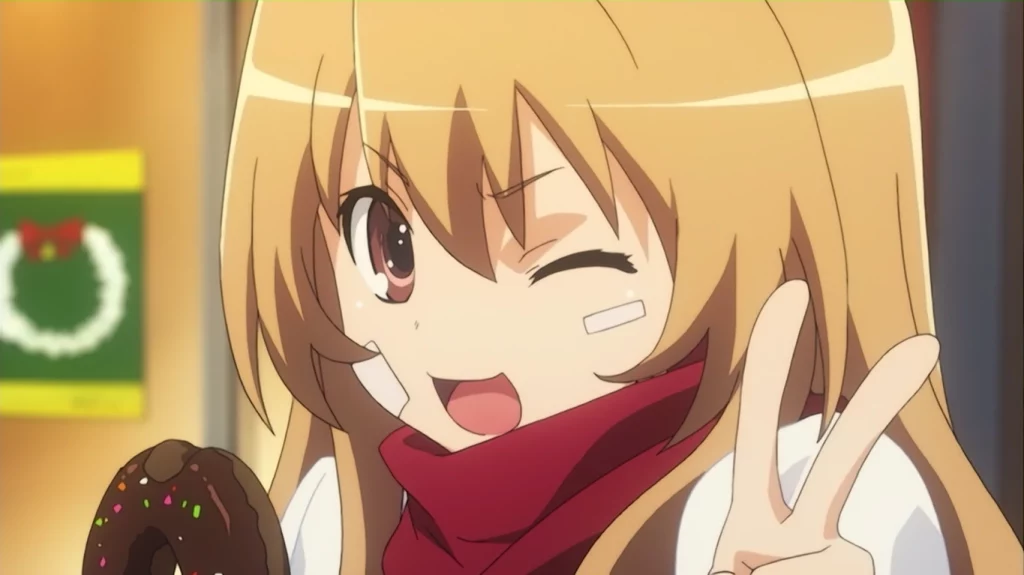 Year:

2008/2009

Episodes:

25

Genre:

Shonen
Ryūji Takasu and Taiga Aisaka are the last teenagers we could hope to see walking together. Ryūji is kind and polite but ends up scaring his schoolmates with his facial expressions, which make him look like a delinquent. On the other hand, Taiga has an angelic appearance but displays an explosive and irate temperament.
Dislike is almost immediate when they meet. But a common interest unites them: Taiga is in love with Ryūji's best friend, and Ryūji is in love with Taiga's best friend. With an agreement to help each other, they end up getting close and discovering feelings for each other.