In the wake of a fantastic war, Violet Evergarden, a youthful female ex-soldier, gets a job in a writers' bureau and goes on missions to make letters that may connect individuals. After four years of battle, The Great War has come to a conclusion.
The story follows Violet Evergarden's travel of reintegrating into society after the war is finished and her hunt for her lifetime's function today that she's no more a soldier so as to comprehend the very last words her mentor and protector, Important Gilbert, had informed her"I love you."
So, let's check out some Best Quotes from Violet Evergarden. In case you haven't watched this anime check out the Violet Evergarden Watch Order.
Violet Evergarden Trailer
Violet Evergarden Quotes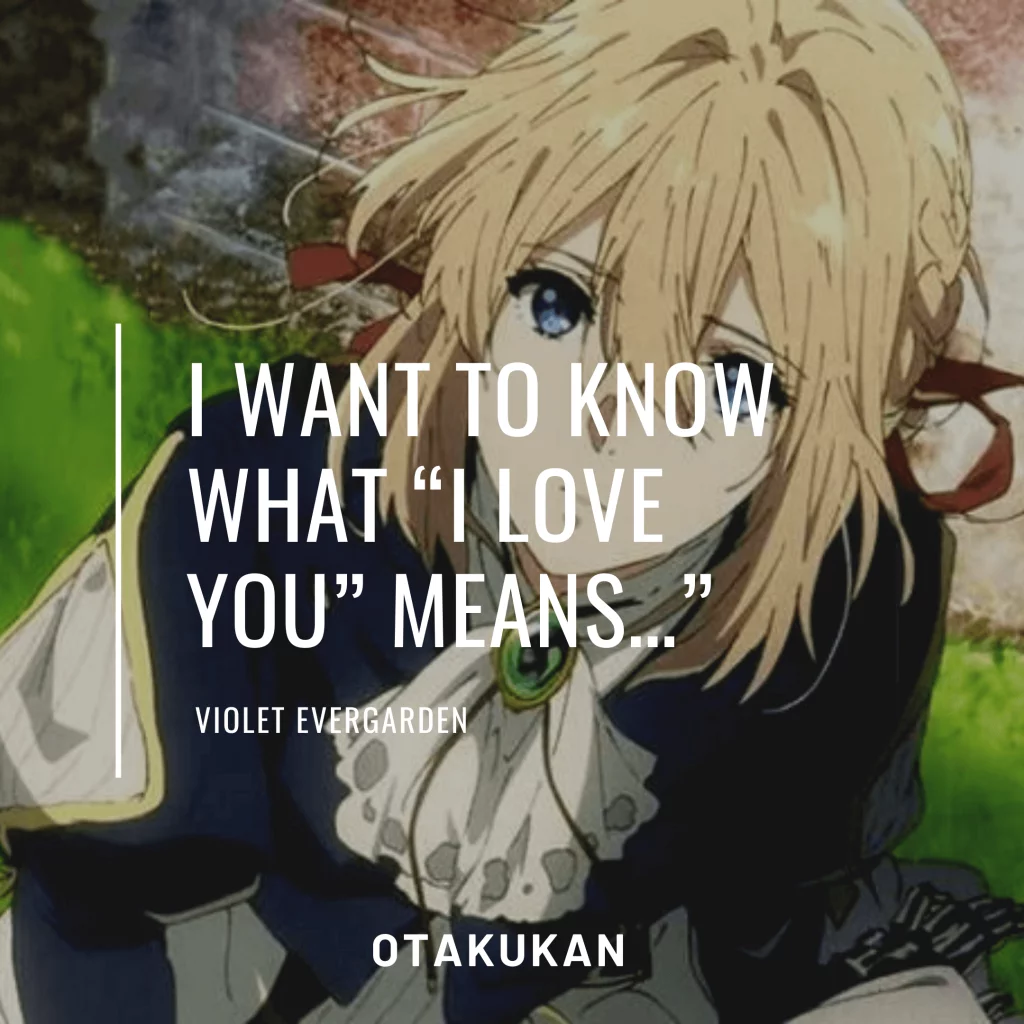 1. I want to know what "I love you" means…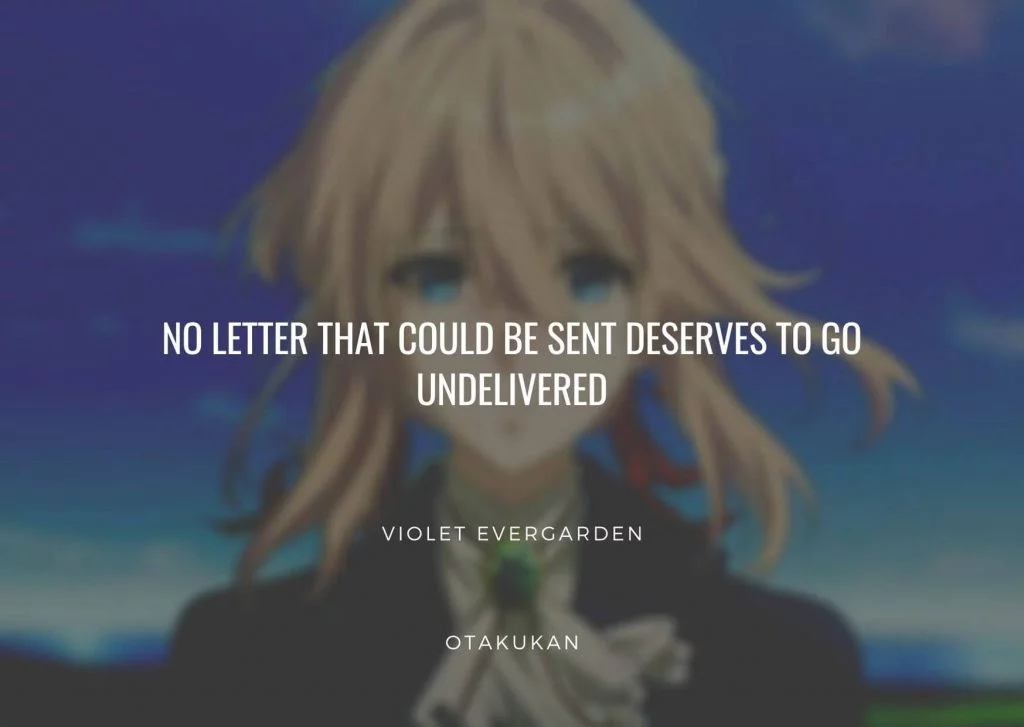 2. No letter that could be sent deserves to go undelivered." – Violet Evergarden Quotes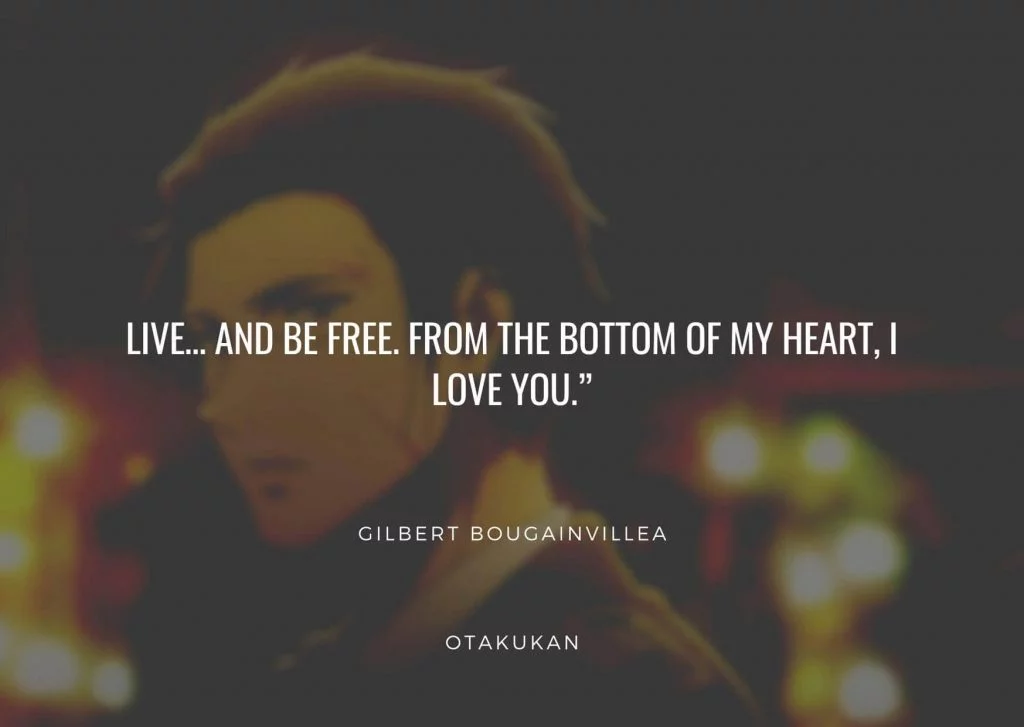 3.Live… and be free. From the bottom of my heart, I love you." – Gilbert Bougainvillea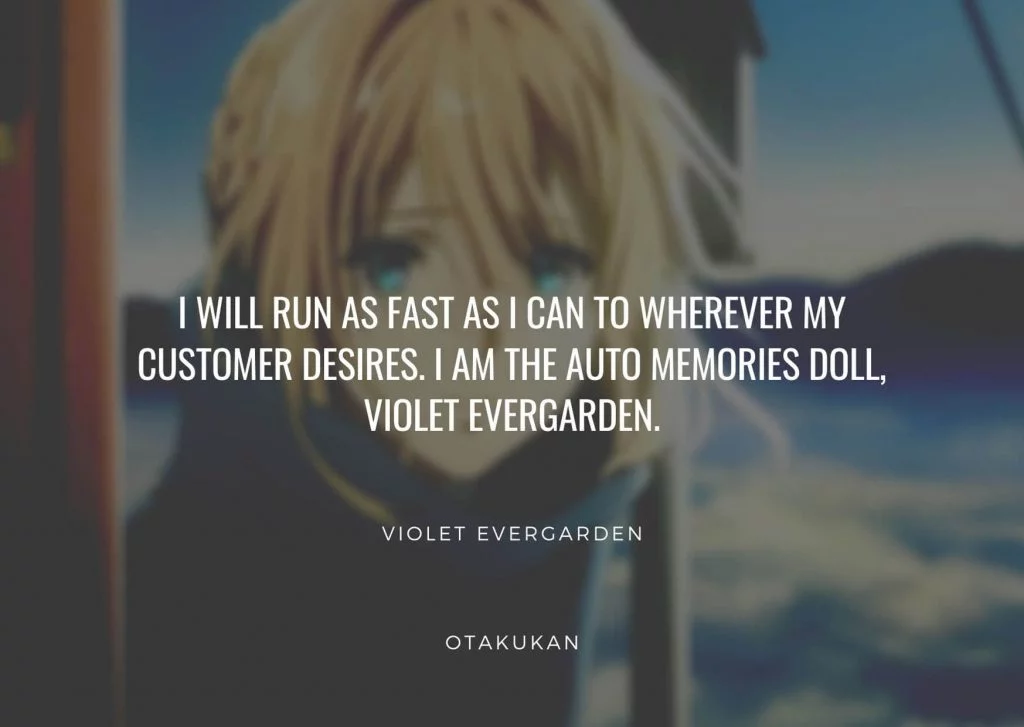 4.I will run as fast as I can to wherever my customer desires. I am the Auto Memories Doll, Violet Evergarden.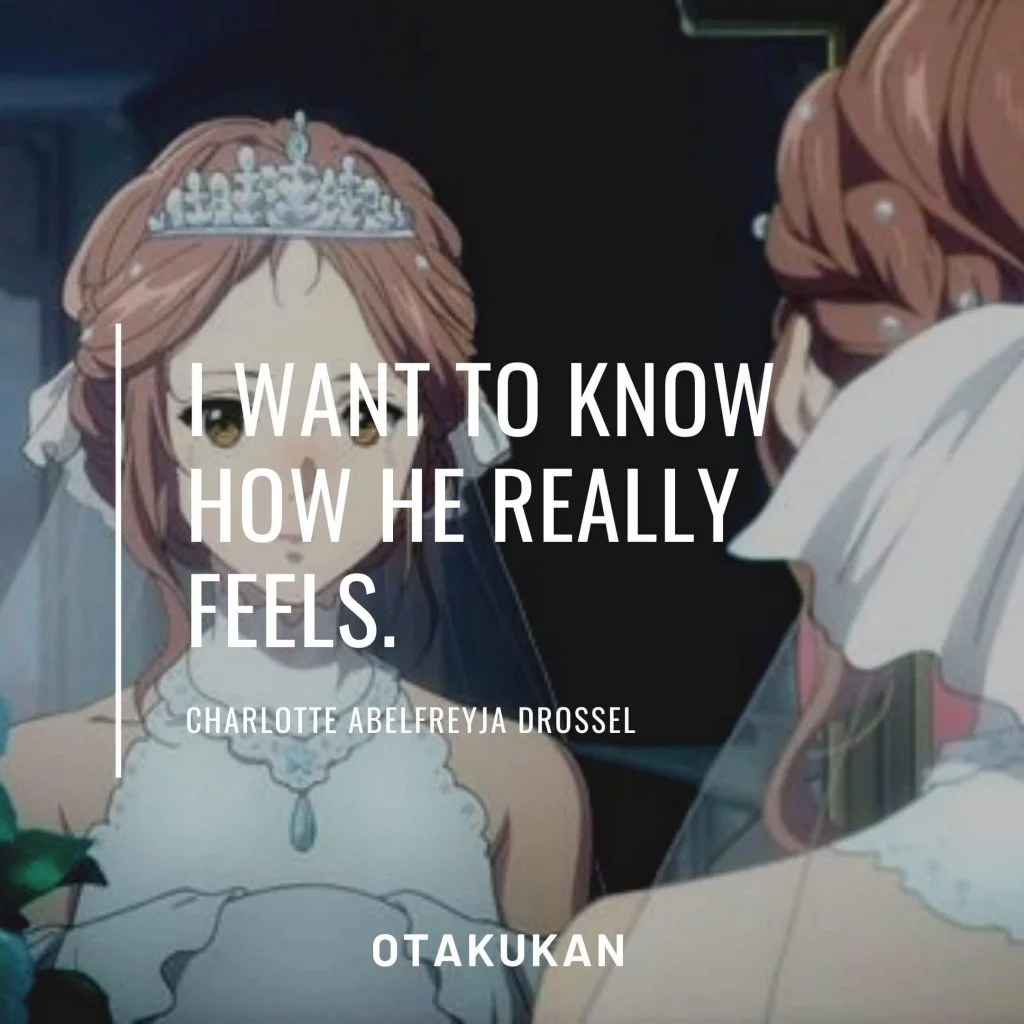 5.I want to know how he really feels." – Charlotte Abelfreyja Drossel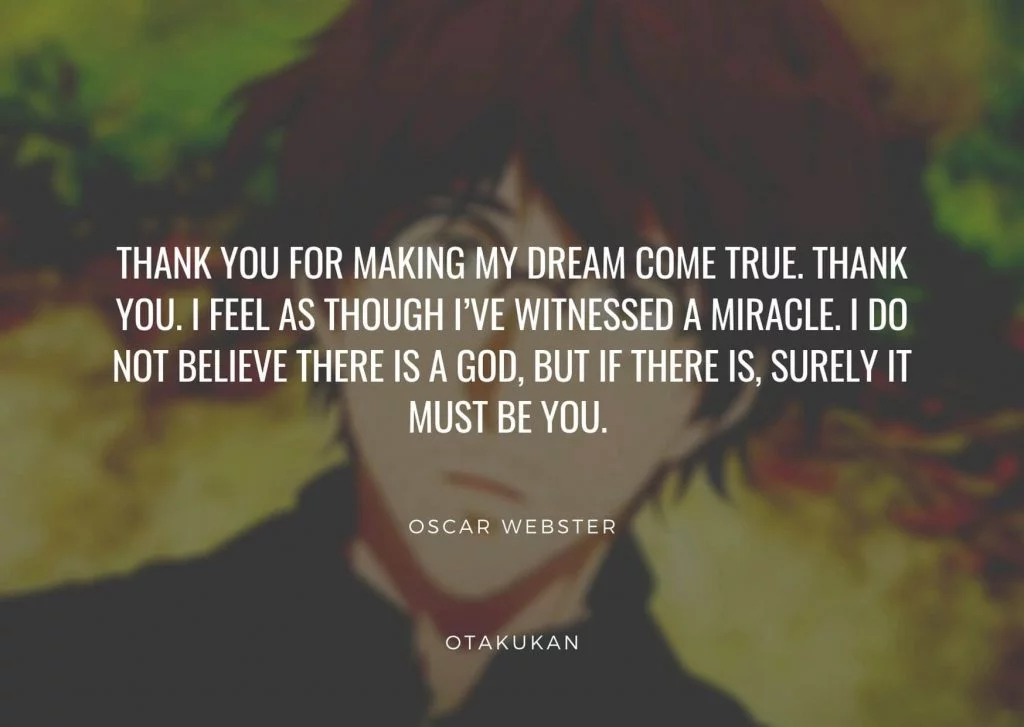 6.Thank you for making my dream come true. Thank you. I feel as though I've witnessed a miracle. I do not believe there is a god, but if there is, surely it must be you.   -Oscar Webster Quotes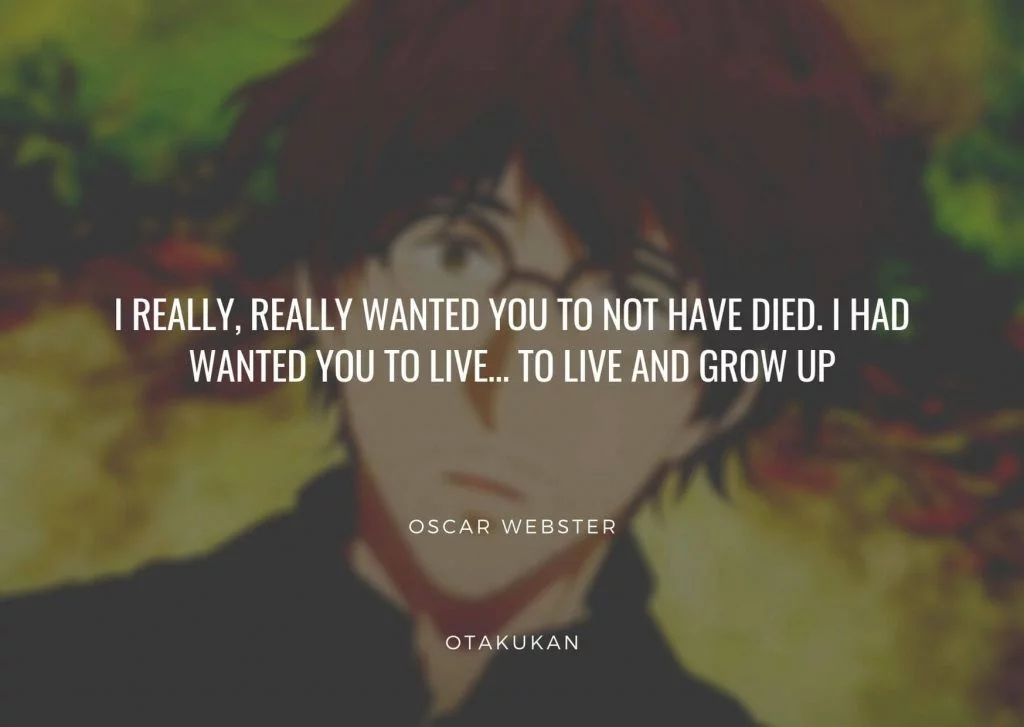 7.  I really, really wanted you to not have died. I had wanted you to live… to live and grow up.   -Oscar Webster Quotes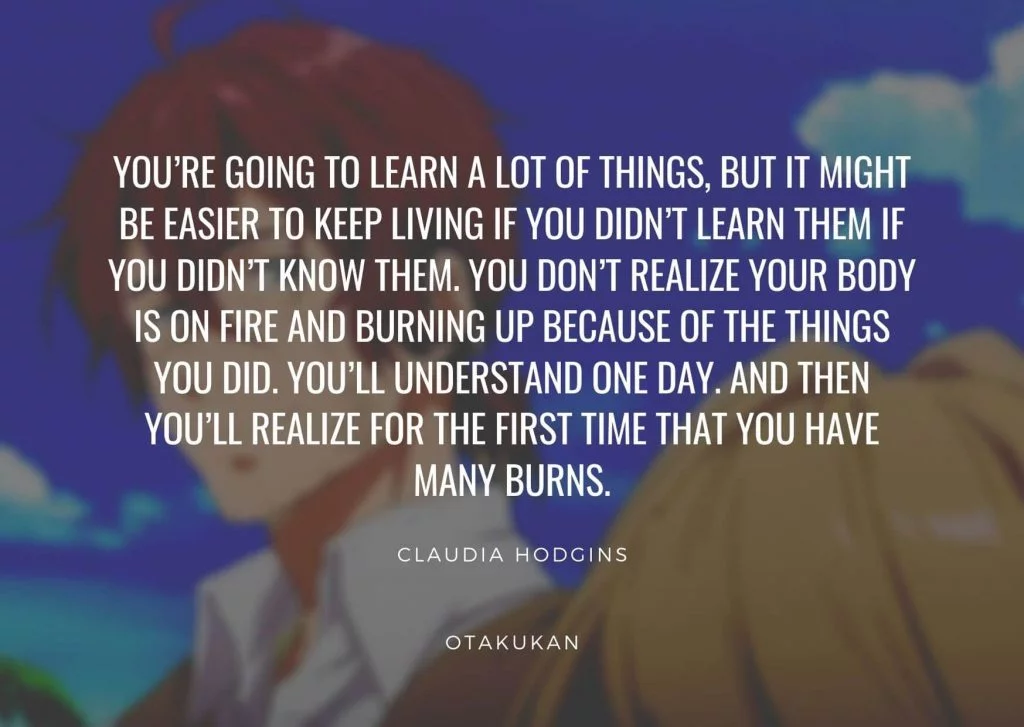 8. You're going to learn a lot of things, But it might be easier to keep living if you didn't learn them if you didn't know them. You don't realize your body is on fire and burning up because of the things you did. You'll understand one day. And then you'll realize for the first time that you have many burns."  – Claudia Hodgins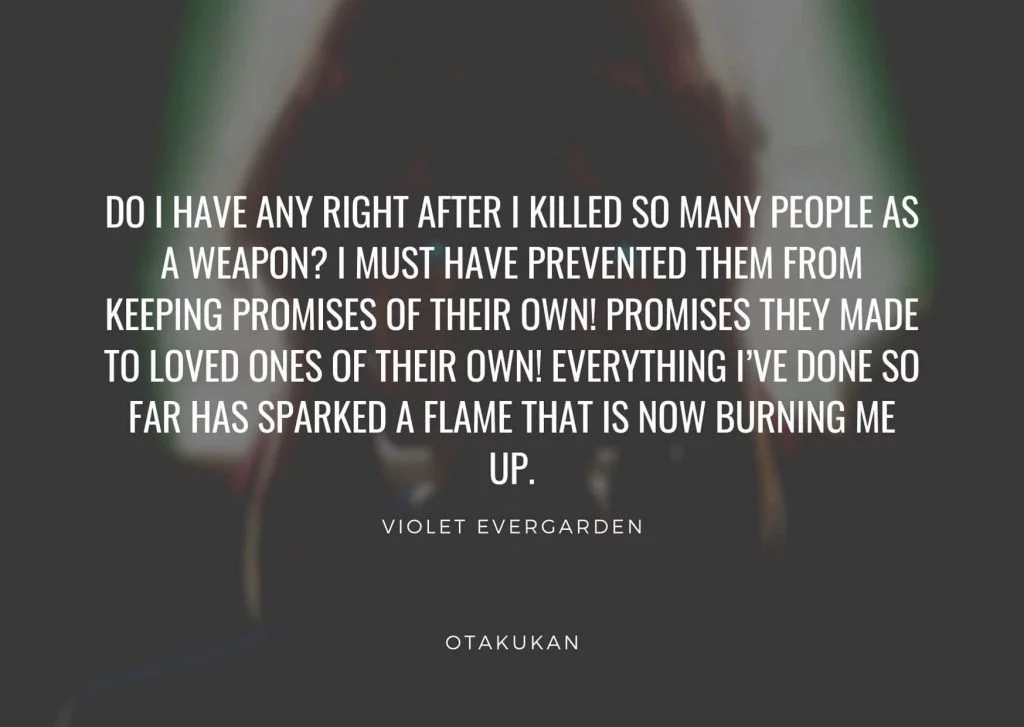 8.Do I have any right after I killed so many people as a weapon? I must have prevented them from keeping promises of their own! Promises they made to loved ones of their own! Everything I've done so far has sparked a flame that is now burning me up." – Violet Evergarden