The anime and manga My Hero Academia are focused on a group of superheroes living in a world where everyone has a gift. Izuku Midoriya is one of the few people born without it, but he had access to One For All, a powerful gift that can be passed down from user to user.
What makes One For All different from the others? That's what we'll explain here.
Origin of One For All
One For All strongly connects to All For One, a powerful villain. Thousands of years ago, long before Midoriya's story began, the world was in chaos due to the emergence of gifts, where All For One used no gift to strengthen the strongest and forced others to give their gifts to others, those who would serve him loyally.
Not everyone, however, obeyed him. Yoichi Shigaraki, one of his brother's rebels, received a gift from his brother that could store gifts, which seemed useless at the time. However, Yoichi already had an unknown Quirk: the ability to transfer abilities.
One For All was created when Yoichi's brother's gift merged with his own.
Power of One for All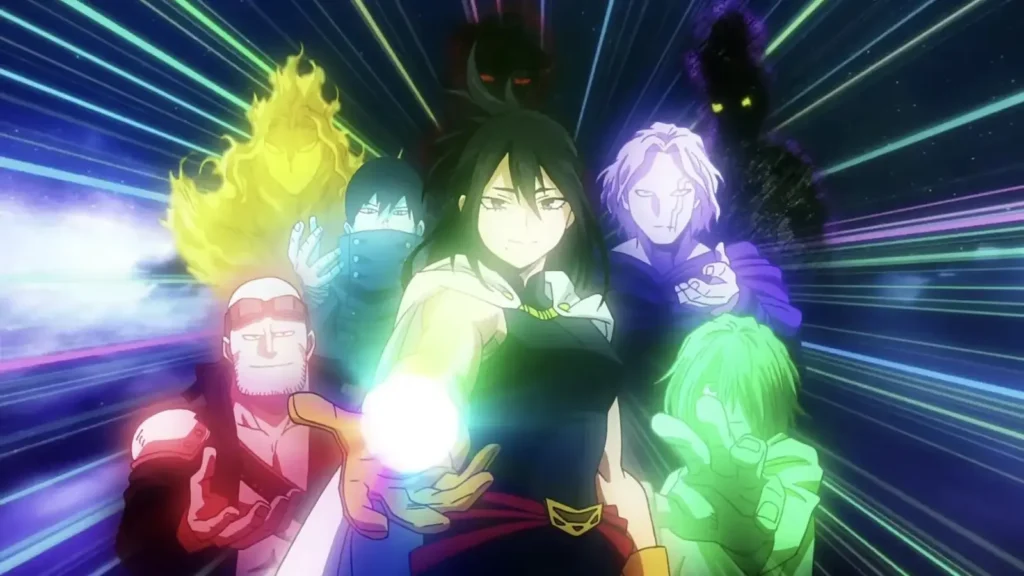 The main Power of One For All is to stock up on other Quirks and improve them. However, Yoichi's body was not ready to use the full power of this Quirk. But when transferred to a new user, the gift returned the power of its previous user and increased the new user's individuality.
When Izuku Midoriya received One For All from All Might, Midoriya was able to have super-strength as his mentor, and afterward, new gifts began to manifest. These gifts belonged to the previous users of One For All, and Midoriya also started to have messages from their consciences through the abilities stored in his body. They are:
Gearshift: This allows the user to manipulate the speed of any object touched by the user and enhance their speed.
Fa Jin: The user can generate and store kinetic energy by performing repetitive movements. The user can release this energy to increase their speed and power.
Danger Sense: The user can detect nearby threats.
Blackwhip: The user produces 'tentacles' of dark energy that can be used to capture enemies, grab things and increase mobility.
Smokescreen: The user generates clouds of purple smoke that can fill an entire area.
Float: The user can levitate.
One For All Users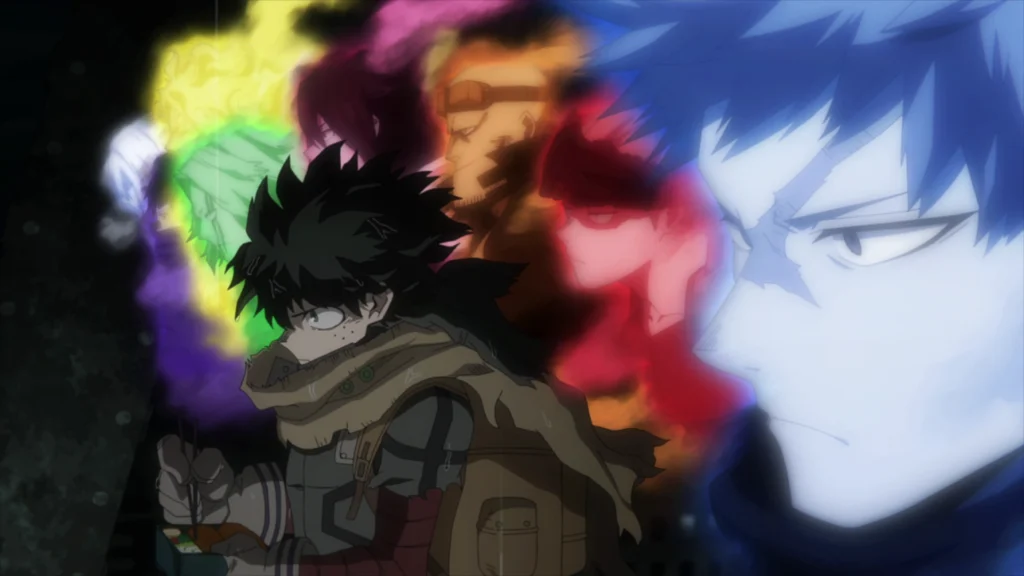 Izuku Midoriya is the ninth user of One For All after receiving All Might from the eighth. Each previous user tried to use their gifts to defeat All For One, but they failed. Only Hikage Shinomori chose not to face the villain, instead focusing on improving the gift for the next generation. Here is all the One For All users over the years:
Yoichi Shigaraki: One For All was sired on Yoichi Shigaraki, All For One's brother. When All For One gave the quirk of stocking gifts, it merged with the dormant gift of skill transfer and created One For All. With his strong sense of justice, Yoichi refused to bow down to his brother and strengthened One For All.
Unknown: The second user was the resistance group leader against All For One. He found Yoichi trapped in a cell, and instead of beating him, he showed empathy.
Unknown: The third user's identity is also unknown; he was part of the resistance group with the second user. The two users were eventually eliminated by All For One.
Hikage Shinomori: This was the only user who chose not to fight All For One. Instead, he decided to stay reclusive and focus on improving One For All for its successor. He held the gift for 18 years, the longest of any gift user thus far. His cause of death was old age, as it is: One For All reduces the lifespan of the user who already had a gift before receiving it (Midoriya is lucky, huh?).
Daigoro Banjo: Using the name Lariat as a superhero, he had the gift of Blackwhip. He greatly strengthened One For All, but ended up being eliminated by the villain.
En: He received the One For All from Daigoro during a battle. When Daigoro was trapped under rubble, its ability to generate smoke had no offensive power, but it was great for retreating. He was also eliminated by All For One.
Nana Shimura: The grandmother of Tomura Shigaraki, whose original name was Tenko Shimura. Nana left Tenko and her family to fight All For One. She wanted her identity to be secret to not put her family at risk. Nana was All Might's mentor and fought alongside Gran Torino.
All Might: His original name is Toshinori Yagi, he became the Symbol of Peace after receiving the gift of Nana Shimura. He used the gift for 40 years and was the only one who defeated All For One in battle. However, he was injured in battle, reducing his ability to use One For All.
Izuku Midoriya: Just like his mentor, he didn't have a gift before receiving One For All, so he doesn't suffer lifespan reduction. Izuku is the only user to use all the gifts stored in One For All.
It is obvious that upon realizing the great threat, One For All tried to capture the gift. However, he failed every time, thanks to the transferring power. But he ended up eliminating all the users who faced him.