One of the most recent manga-turned-anime series to get a Western release is My Hero Academia, based on a story by Kōhei Horikoshi. The story centers on Izuku Midoriya, who lives in a world where people with superpowers known as "quirks" exist. But he lacks his quirk and has to fear being bullied. Until one day, he meets the world's greatest superhero – All Might – who gives him his determination and power.
My Hero Academia is an anime with a huge following of dedicated viewers who always look for new and exciting shows to binge. One show that deserves their attention is My Hero Academia, which features some of the most powerful female characters. In this article, we'll be breaking down these Powerful Female Characters in My Hero Academia and telling you what makes them so powerful.
Most Powerful Female Characters in Boku No Hero Academy!
10. Ibara Shiozaki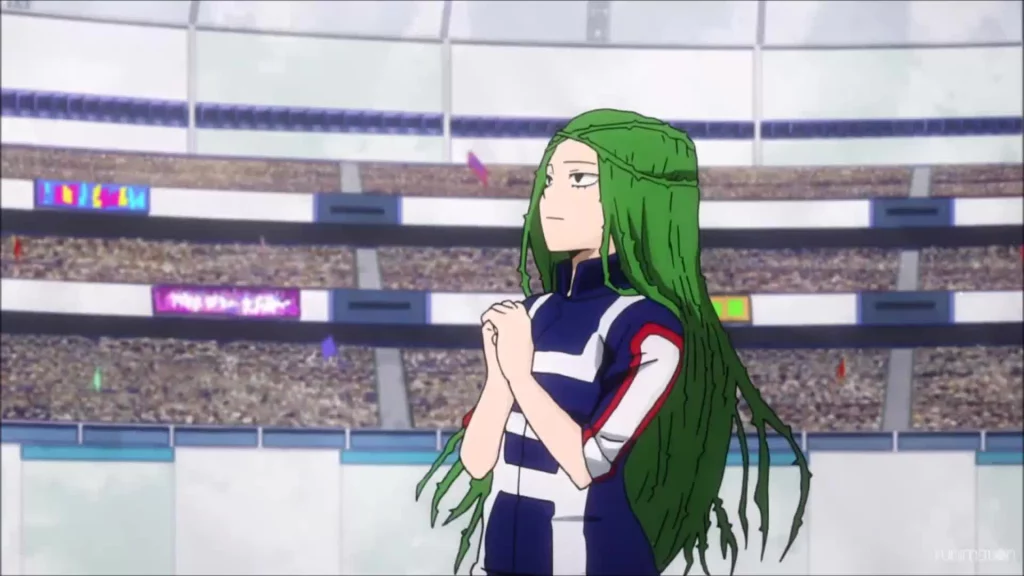 Individuality: Vineyards
The 16-year-old can use her hair to attack or defend at long distances. Her hair's special power gives her individuality its name, and she is known for it at her school.
Skills:
Painful journey

 

Shield of Faith

Crucifixion

 
Ibara has 3/5 strength, 4/5 speed, 5/5 (!) technique, 3/5 intelligence and a rating of 3/5 cooperativeness.
9. Mei Hatsume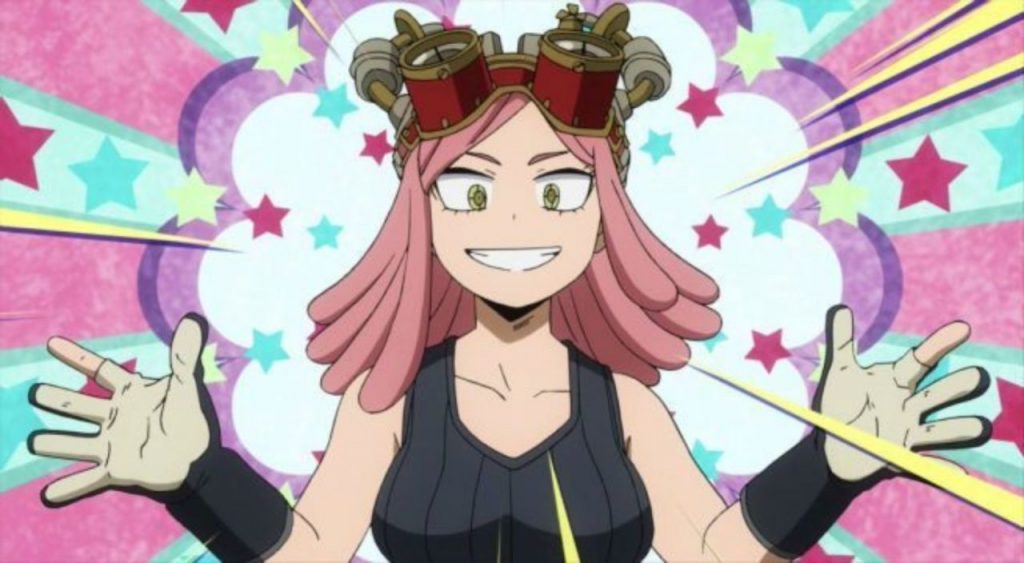 Individuality: Zoom
Mei has a lot of attitude and talent, which she uses to make those around her uncomfortable. Mei focuses on her intelligence and individuality, and lets her use her eyes to see long distances.
Although it has a level of 1/5 in strength and speed, it makes up for 5/5 of intelligence, which it uses to build the most different and powerful equipment that often gives it a significant advantage in battles.
8. Ryuko Tatsuma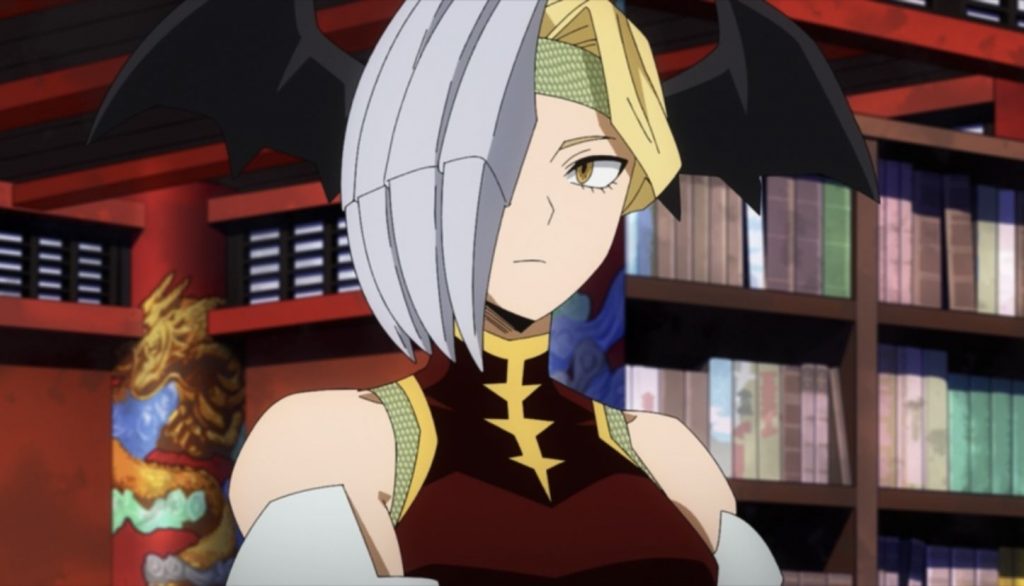 Individuality: Unnamed
Ryuko has the 10th rank on the Hero list. What's so special about Ryuko is her individuality, which lets her transform into a large dragon with wings and claws that give her the nickname of Dragon Heroine.
Skills are:
Superhuman Strength

Superhuman Resistance

 

Flight

 
When people have heard of Mirio, it's usually of her power. She is among the top 10 heroes and mentors of Nejire, Ochaco, and Tsuyu. She also appeared in the latest anime episode and has only briefly appeared in the manga.
7. Itsuka Kendo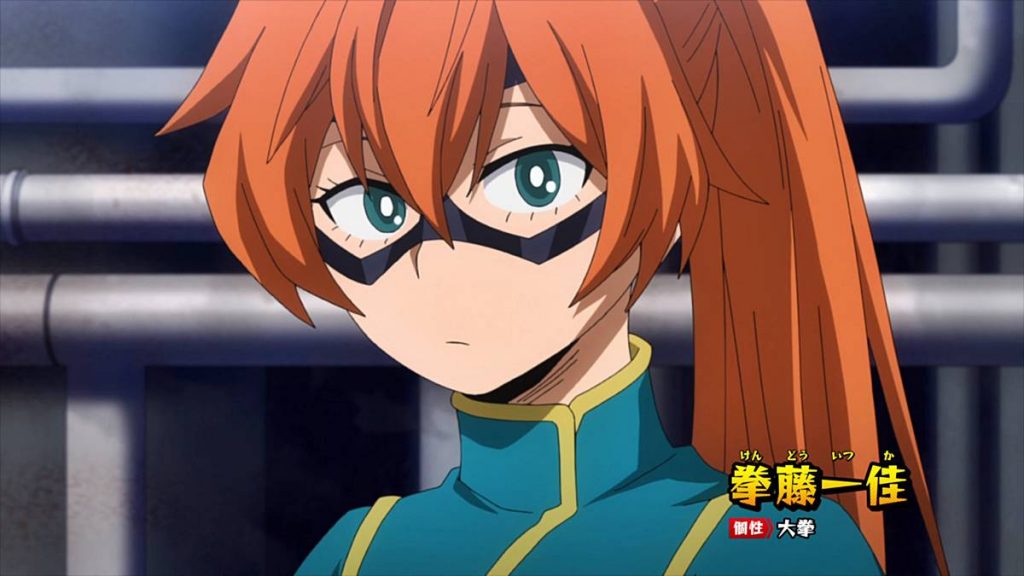 Individuality: Big Fist 
The young woman Itsuka is a member of Class 1-B who plans to become a professional heroine. During the AU Admission Examination, she was also a powerful fighter, earning 5th place in the test.
This is because Itsuka is skilled in more than one martial art and is, evidently, very intelligent. Understanding what style the opponent practices is part of this intelligence.
She learned to become a better fighter by taking advantage of her strengths and incorporating her individual approach.
6. Momo Yaoyorozu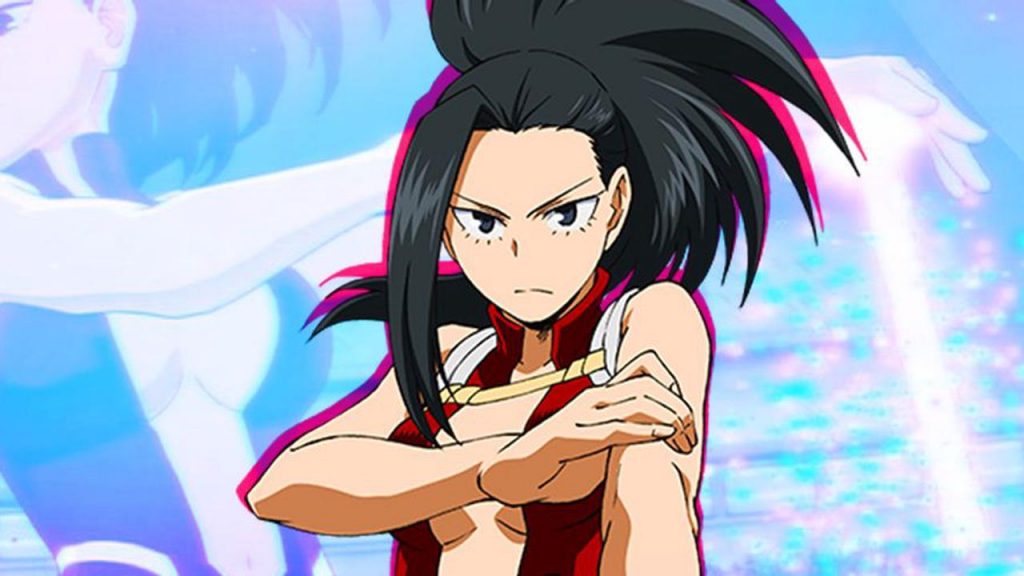 Individuality: Creation
The vice president of Class 1-A, Momo, is admitted to the AU through recommendations. She is a great warrior because she has the excellent physical condition and outstanding leadership skills.
But she's unique due to her power to create anything from the cells inside her body as long as she knows the chemical composition. This is one of the potential and most powerful characters because of her ability.
The young woman continues to learn about individuality and becomes more adept at creating different chemical compositions. Momo can be a powerful fighter, possessing its own defenses and attacks.
5. Mina Ashido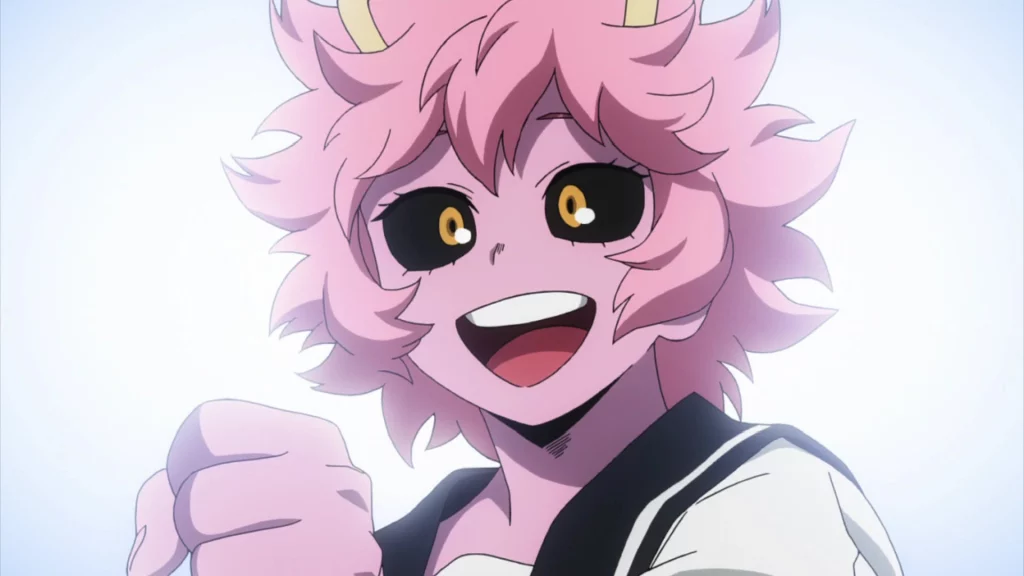 Individuality: Acid
According to some, the Mina Ashido (Alien Queen) has one of the most dangerous abilities. She can create acid that can reach a deadly level. Her power needs to be used with care as she controls the acidity level.
Mina can dodge attacks while melting the weapons thrown toward her. She is a fast learner, and her reflexes are excellent.
4. Nejire Hado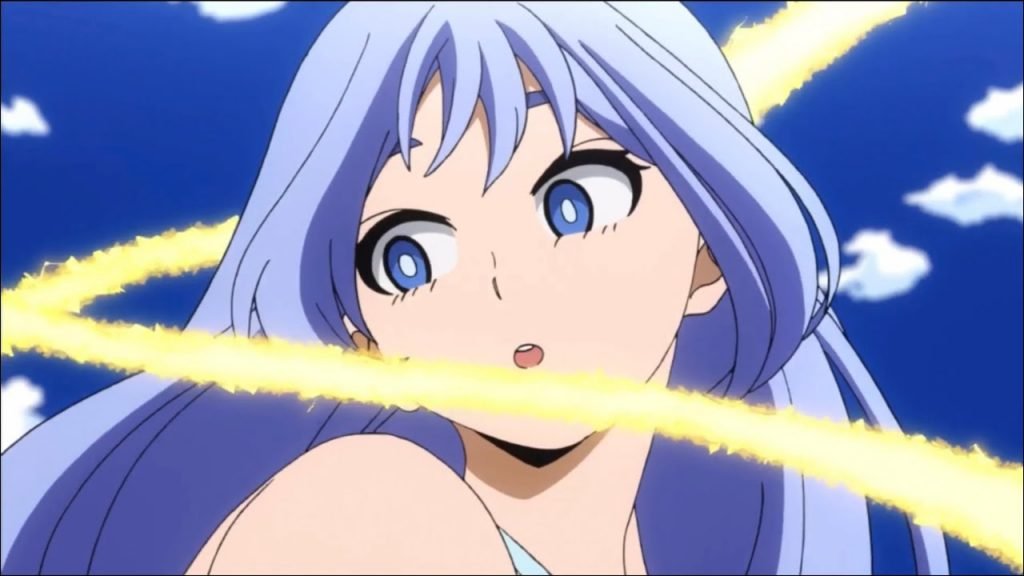 Individuality: Wave Motion
Nejire is part of the Big 3, a group of three third-year UA students at UA High School who stands out as the most powerful among aspiring heroes in Japan.
This young, free-spirited chatterbox draws her power from her individuality, and she can release it through shock waves.
She is extremely skilled and can create an electricity bomb that depends on the user's desire and the affected zone's size.
3. Mirko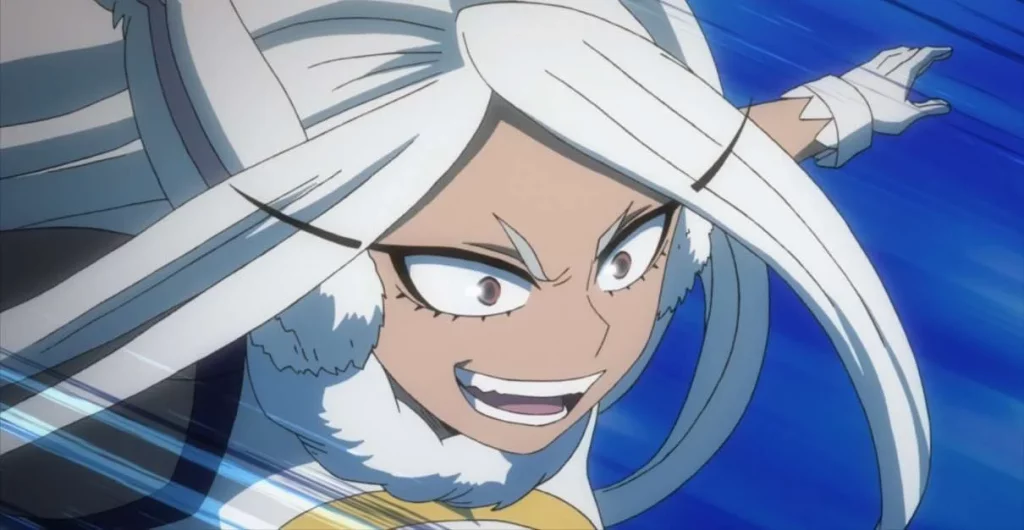 Individuality: Rabbit
Mirko, or Rumi Usagiyama, is one of the top ten heroes in Pro Heroes. She has occupied the fifth position since her debut.
The female hero can take great leaps and run at high speed, thanks to her strong legs. Her hearing is excellent due to her rabbit-like ears.
Skills:
Luna Ring

Luna Fall 

Luna Tijeras

 
According to the Ultra Analysis Book, she has a power level of 5/6 (A+).
2. Himiko Toga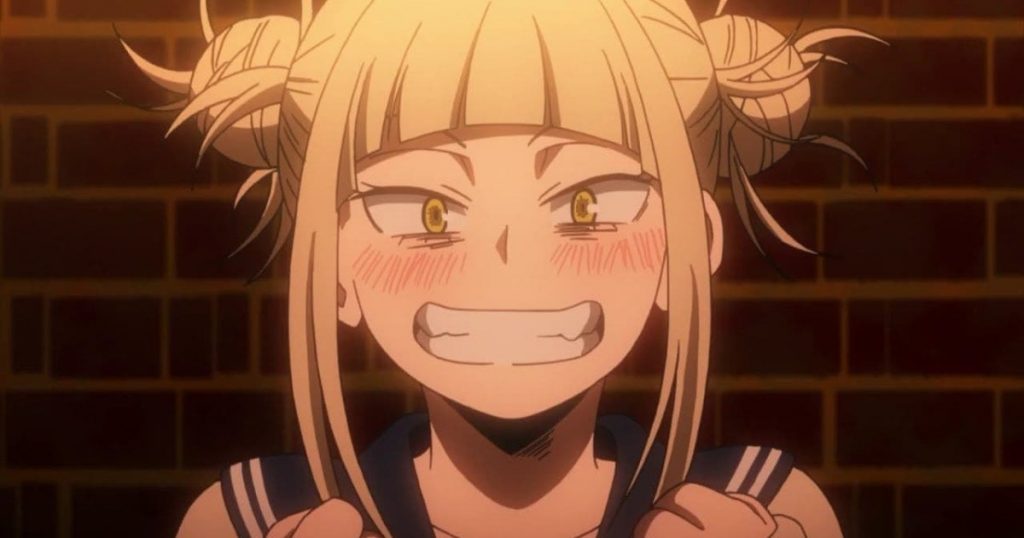 Individuality: Transformation
Himiko is an efficient villain who is also considered a member of the League of Villains and the Vanguard Action Squad. Thanks to Himiko's individuality, she has the skills to disguise herself and infiltrate. Furthermore, Himiko can disappear completely, which means that her enemies cannot detect her.
The young woman demonstrated her physical talents in agility, reflexes, and extreme knife skills.
After defeating all the warriors, the warrior creature gained a power that allowed it to copy other people's abilities. The power grows at an unstructured rate and is unique in some ways. The limit is that the abilities can only be copied from someone with the same blood type.
1. Eri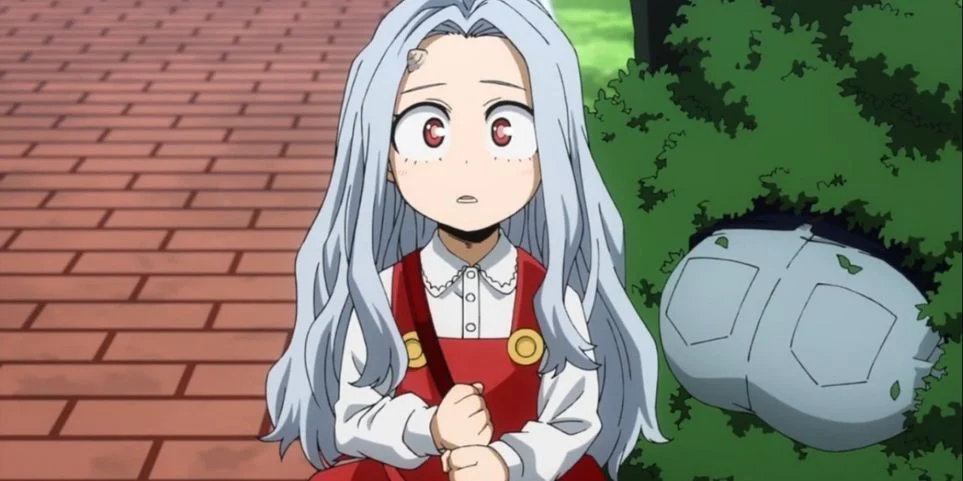 Individuality: Rewind
Little Eri wins the top spot on this list for an apparent reason: even though she's just a seven-year-old girl who hasn't even had time to develop fighting skills, Eri has an individuality capable of beating all the rest!
With her power, the young woman can erase a person's existence! This made her even the research key to Kai Chisaki's operation to create the Individuality Destruction Drug.
Her mother abandoned Eri, and due to cruel experiences, she has physical scars and underwent major traumas. She wears bandages because of how distressing it is to see them.
After Izuku Midoriya helps her come to terms with the fact that not everyone is a bad person, the girl returns to believing they can't be. However, she still feels guilty for hurting those who tried to help her, and her very existence causes people to watch over her out of fear.