Piccolo is one of the most iconic characters in the Dragon Ball franchise. He's a powerful fighter and a key player in the battle against evil. He's also a bit of an outsider, which gives him a unique perspective on the world.
Piccolo was born on Planet Namek but was an alien sent to destroy Earth. However, after meeting Goku, he changes his heart and decides to protect the planet instead. Piccolo is incredibly strong and can use his powers to help his friends and allies in battle.
He's also a skilled strategist and often comes up with plans that help the good guys win. Piccolo is a complex character who is always evolving, and that's one of the things that makes him so interesting. He's one of the most important characters in Dragon Ball, and he always leaves a lasting impression.
So lets Check Some Popular Piccolo quotes.
Best Piccolo quotes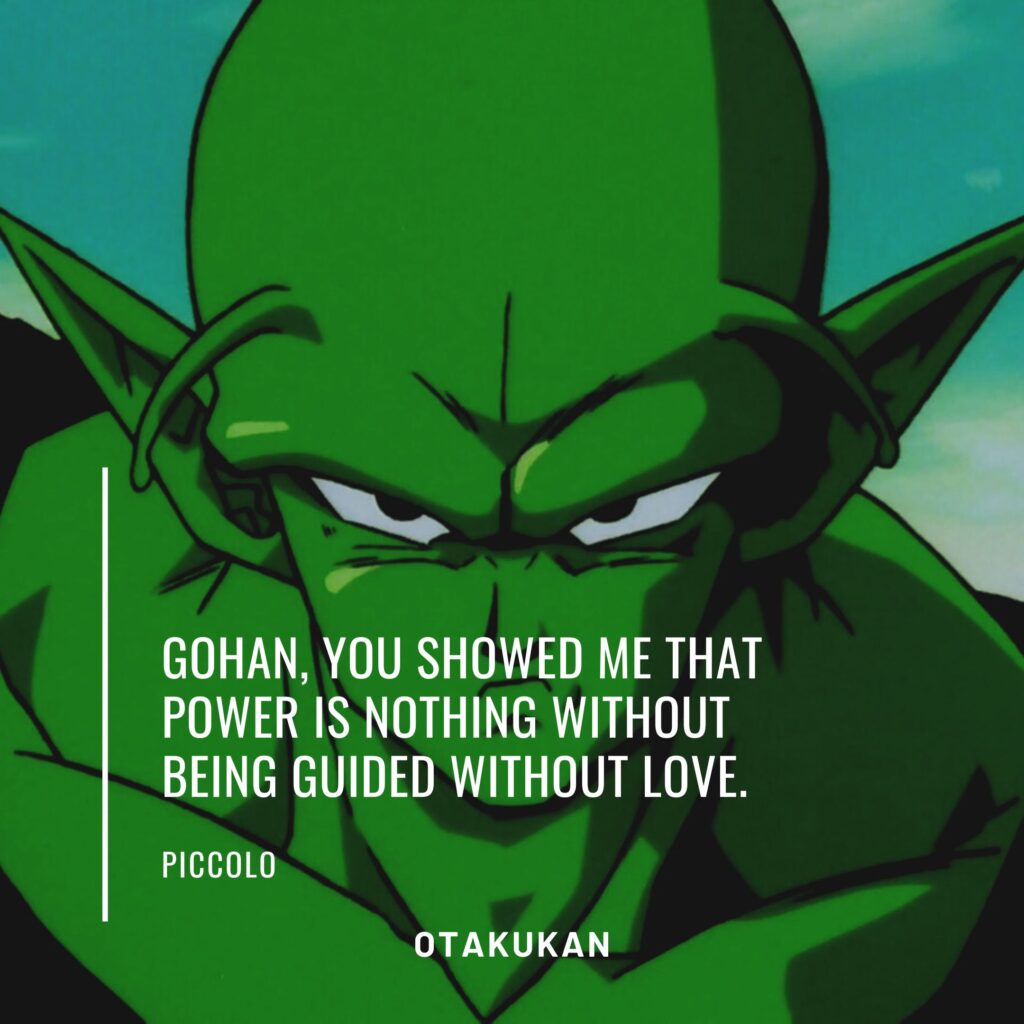 1. Gohan, you showed me that power is nothing without being guided without love.   – Piccolo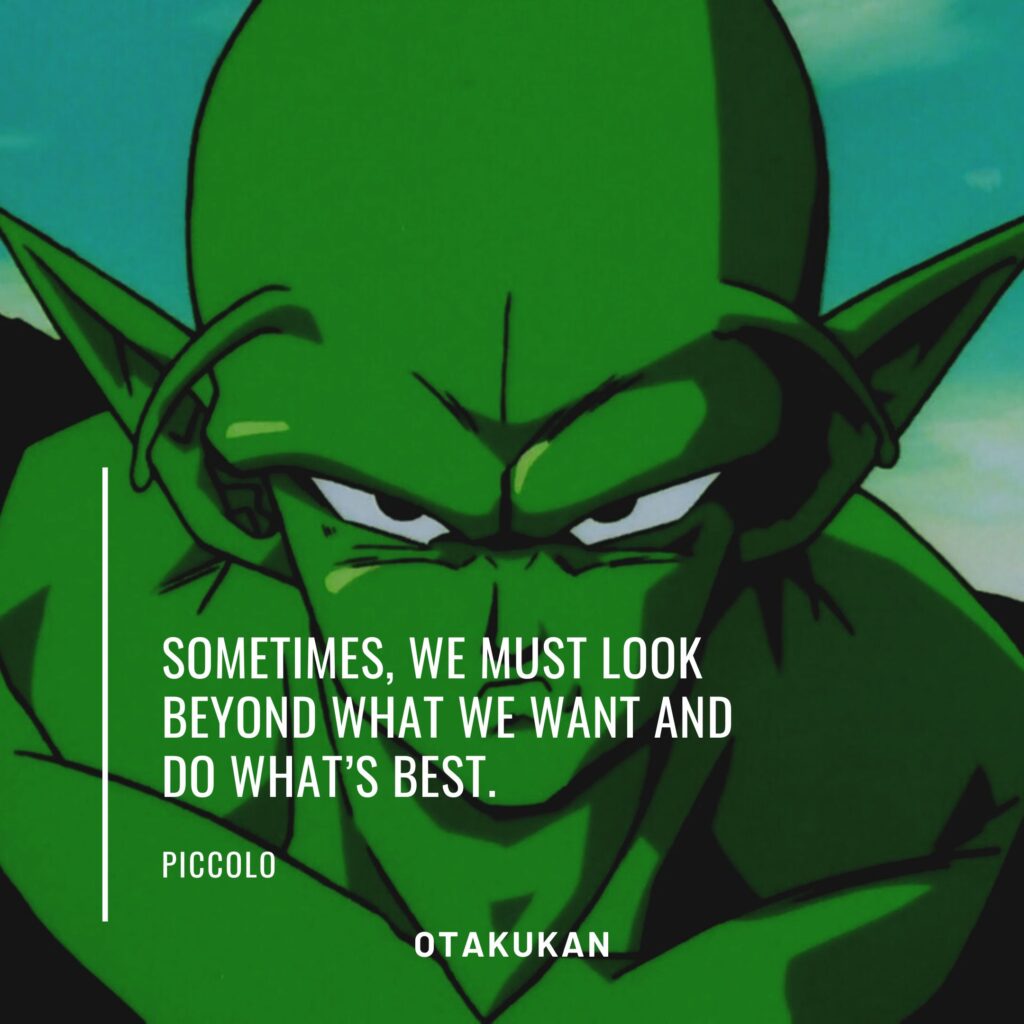 2. Sometimes, we must look beyond what we want and do what's best.    -Piccolo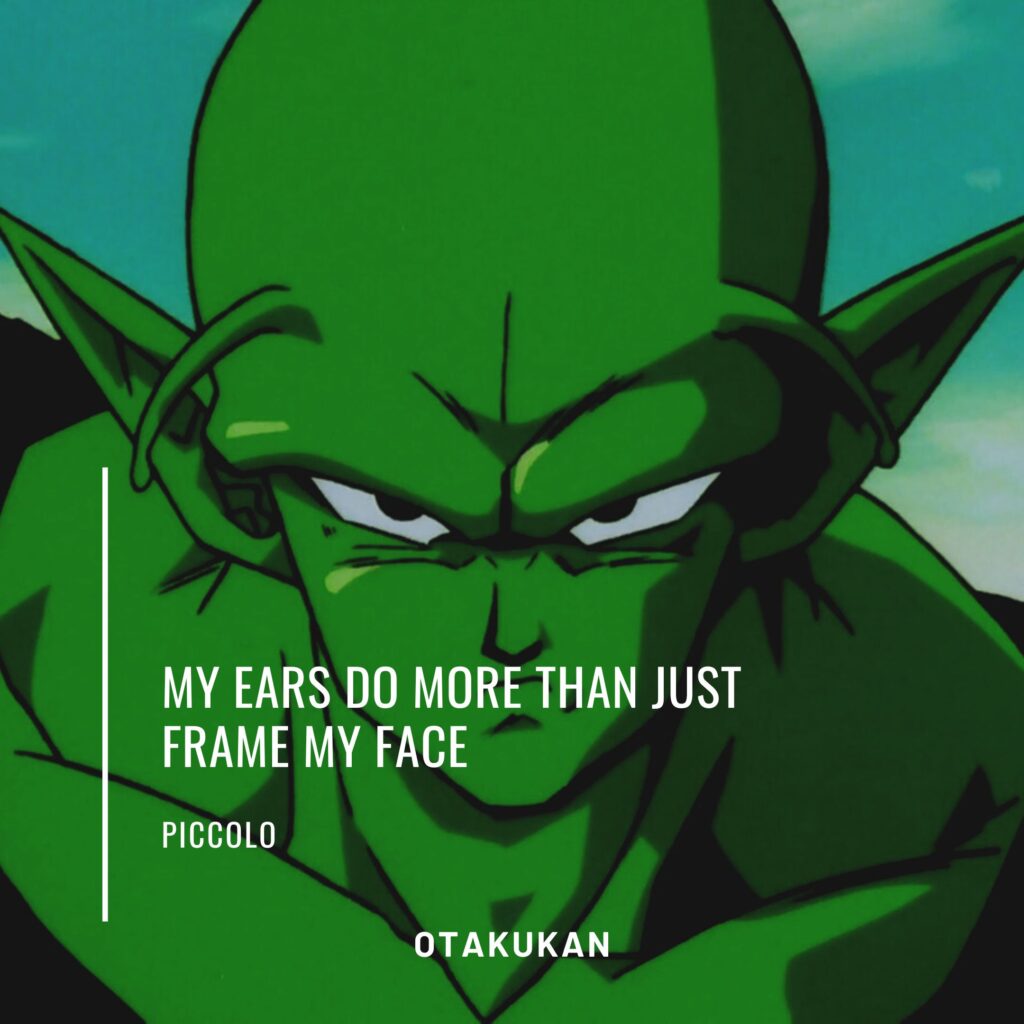 3. My ears do more than just frame my face.    – Piccolo Quotes
4. I will not lie to you, Vegeta, although the answer may be difficult for you to hear. This is the truth. Goku devoted his life to protecting the lives of others. Because of his selflessness, he was allowed to keep his body and travel to King Kai's Planet when he died. On the other hand, you have spent your life pursuing your own selfish desires. You've caused too much pain. When you die, you will not receive the same reward.     -Piccolo
5. Not bad for an early prototype.    -Piccolo Quotes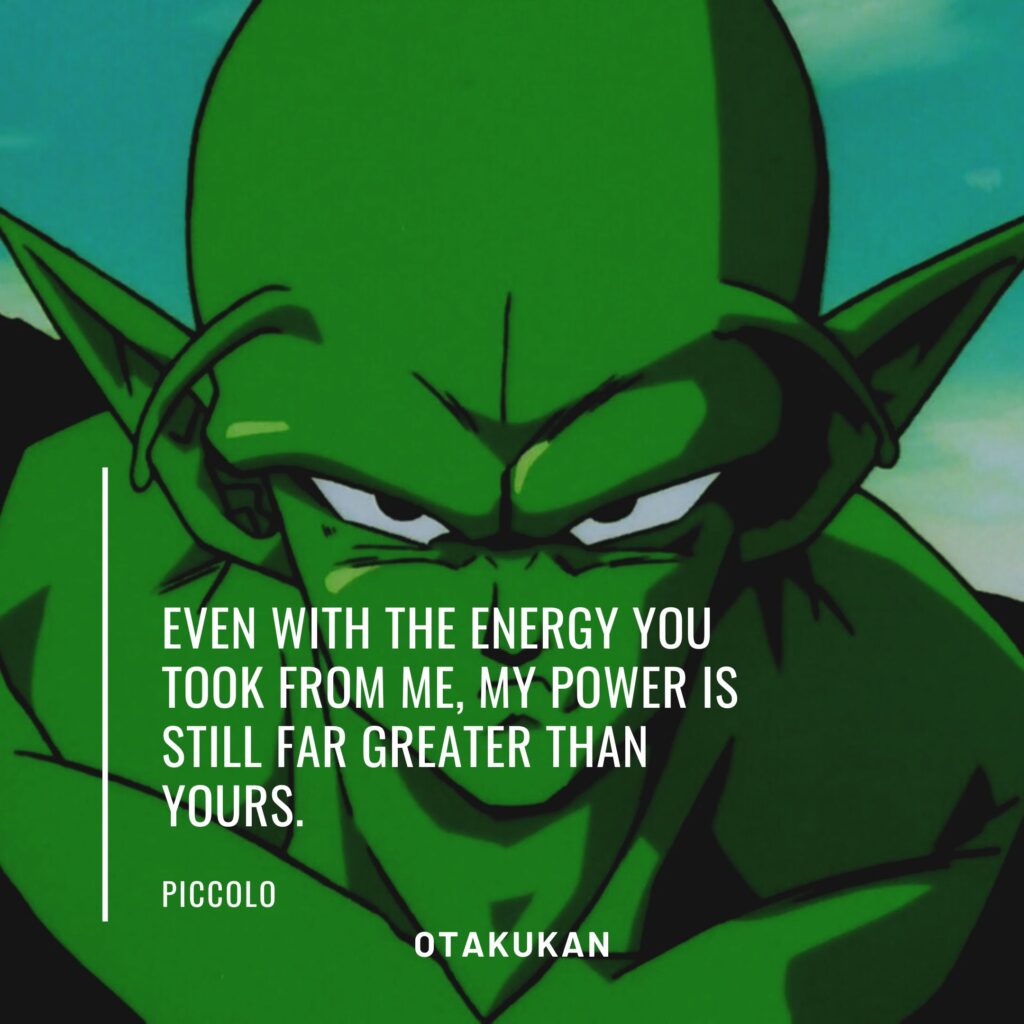 6. Even with the energy you took from me, my power is still far greater than yours.     -Piccolo