Anime has been gaining popularity in the Western world for quite some time now and it's not difficult to see why. The characters' often intense and emotional journeys are perfect for any viewer, especially anime lovers.
If you're a fan of fighting anime, come here and we've prepared a list of different options. There are anime fighting with magic, with martial arts and, of course, there are "warm" suggestions, which debuted in this year 2020 and are already conquering fans of the genre.
In this post, we'll be highlighting some best-fighting anime lists that you should check out ASAP!
Best Fighting Anime You Should Check out
1.

 Tower of God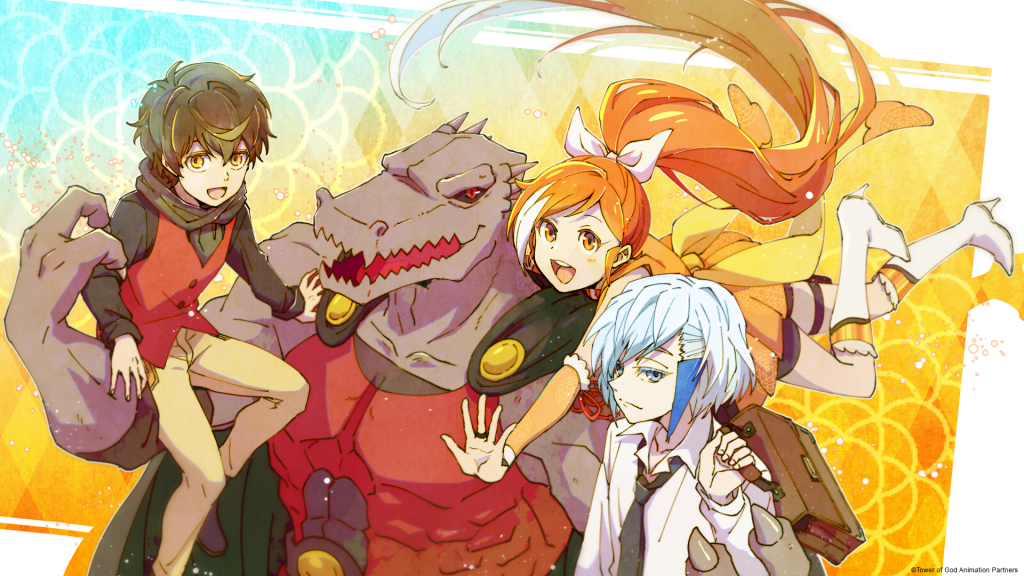 Year: April 2020
Episodes: 13
IMDb: 8.0
One of the Fighting Animes that has already attracted attention in 2020, Tower of God follows Bam, an innocent boy whose memories are restricted to the time of his life that he spent trapped under a tower. His only companion there was a girl named Rachel, who told him everything she knew about the outside world, something he'd only dreamed of.
At one point, Rachel decides to try to reach the top of the tower, believing the legend that those who achieve this feat can fulfill whatever dreams they have. Bam can't stop her and decides to try to go after her friend.
Where both will face complicated challenges at each level and various fights with creatures along the way. 
School Fighting Anime
2.

The God of High School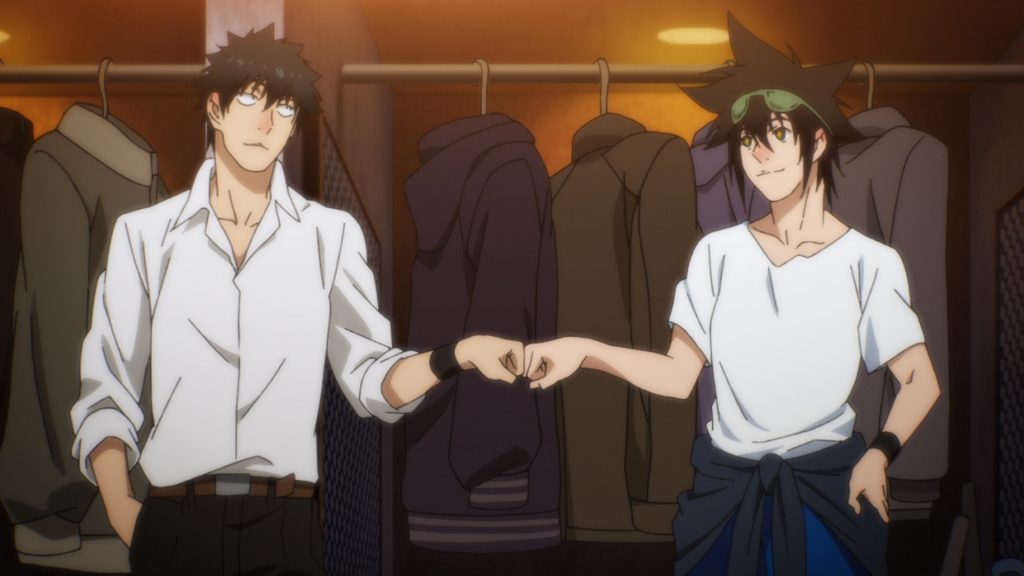 Year: September 2020
Episodes: 13
IMDb Rating: 7.6
The anime follows Mori Jin, a 17-year-old martial artist competing in the biggest fighting tournament in Korea. Winners get any wish fulfilled by a mysterious corporation called The God of High School. Competitors use a power system called Borrowed Power.
In the past, humans and demons shared the Earth. Humans were granted a Borrowed Power system by their god counterparts. The human owners of the power system use it to fight with other humans using different powers that they borrow from their divine counterparts.
This system has been used since ancient times and remains even after separating the Earth into three realms: The Human Realm, The Realm of the Sages, and The Celestial Realm. These are some School Fighting anime where the fight happens during school.
3.

100-Man no Inochi No Ue Ni Ore Wa Tatteiru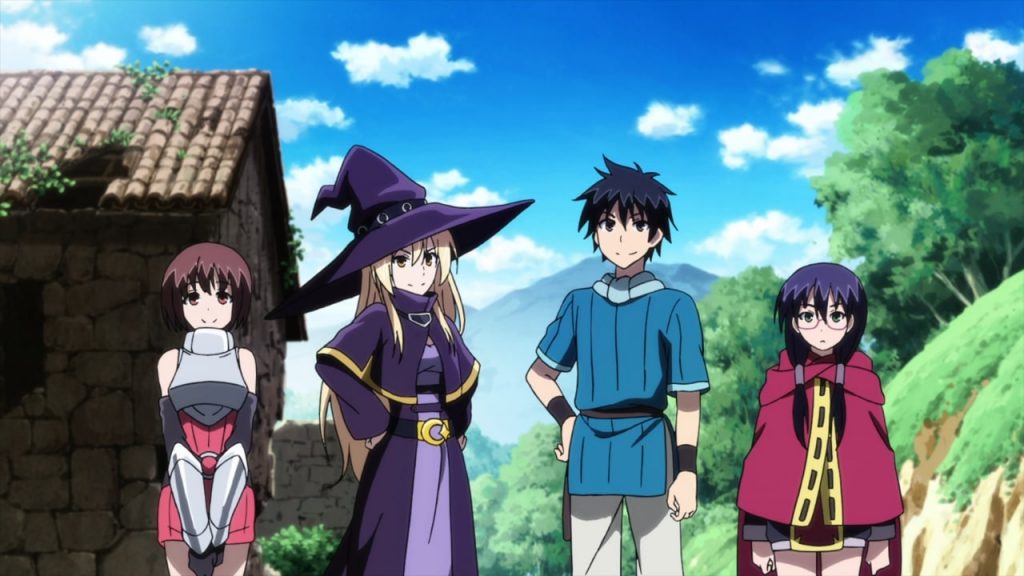 Year: October 2020
Episodes: 12
IMDb Rating: 7.3
The English title of this anime I'm Standing on a Million Lives, This show features Yotsuya Yusuke, who is transported to a fantasy world with two classmates from his schoolroom. 
Before they could understand what it was all about, a mysterious being appeared and warned them that they had to go through stages, with various challenges. Otherwise, death awaits them. With no choice, they try to get through each step, always ending with a question.
This show also takes place during school and is popular in Fighting anime.
4.

Baki (2020)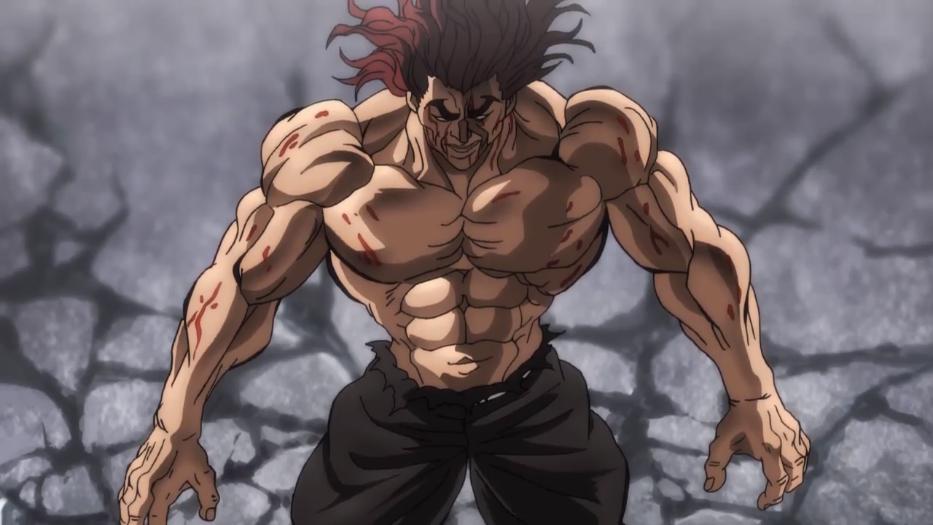 Year: June 2020
Episodes: 13
IMDb: 6.7
The story follows the protagonist Baki is poisoned. Rushed to China to find a cure, where he come across the country's biggest martial arts tournament that takes place only once every 100 years.
Baki is a manga series by Kazuo Koike and Ryoichi Ikegami. It was adapted into an anime in 2018. The anime is about Baki Hanma, who has trained his whole life so that he could defeat his father, Yujiro Hanma, the strongest fighter in the world.
He trains at a dojo run by his mother's family where he learns karate, judo, kendo, taekwondo, and wrestling among other martial arts. However, he soon discovers that one of Yujiro's old foes has returned with a vengeance and wants to take over the world. No one is going to stop him except for Baki.
5. The 8th son? Are you kidding me? ( Hachi-nan tte, Sore wa Nai deshou!)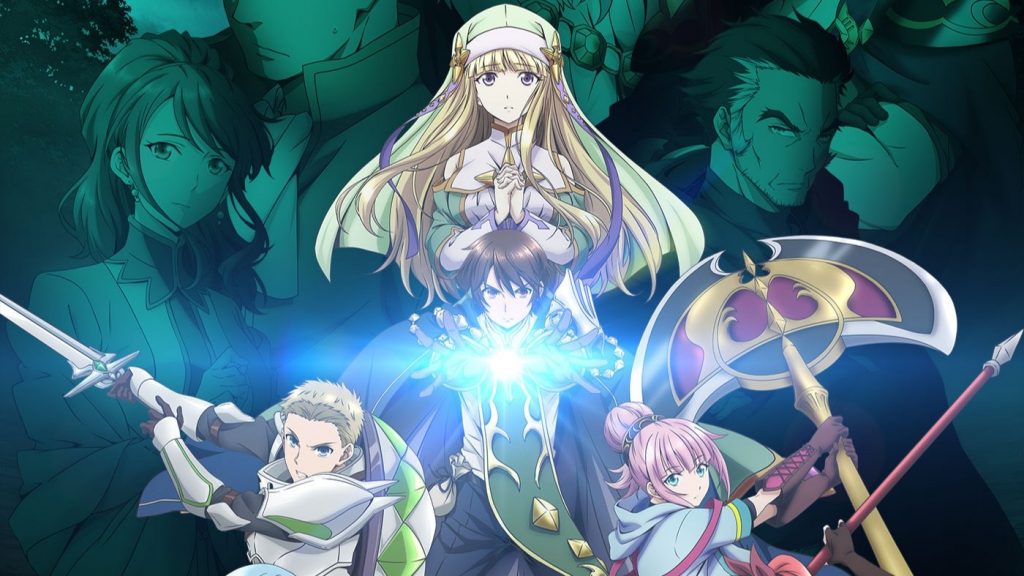 Year: April 2020
Episodes: 12
IMDb: 6.1
Shingo Ichinomiya was a salaried, single young man living comfortably. One day, however, he mysteriously wakes up in a fantasy world, and his identity is now different: he is Wendelin von Benno Baumeister, the eighth child of the Baumeister family.
As his new family doesn't have many resources, any inheritance and possessions must go to his older brother, forcing the other seven to find another form of income.
In his father's library, he finds a magic test orb and discovers that he can use this power. When a former court mage, Alfred, senses his magical prowess, he decides to teach Wendelin everything he knows, setting the boy on the path to becoming a great mage and swordsman.
Martial Arts anime
6. Fullmetal Alchemist: Brotherhood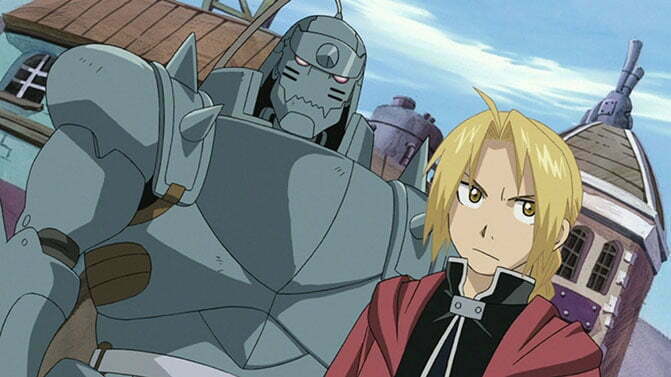 Year: 2009/2010
Episodes: 64 + 4 OVAs
IMDb: 9,1
Something terrible happened when Ed and Al tried to use alchemy to bring their mother back to life. Ed was left with an arm and a leg missing, while Al lost his whole body in the transmutation. To keep Al alive, he needed to have his soul stored inside of Ed's armor.
From there, the two brothers set out on a desperate search for the Philosopher's Stone, hoping the powerful artifact can right their wrongs. On their way, however, the two young warriors will uncover a dangerous conspiracy that could affect them all. One of the productions always remembered when it comes to "best anime," Fullmetal Alchemist: Brotherhood certainly doesn't disappoint.
7. One Punch Man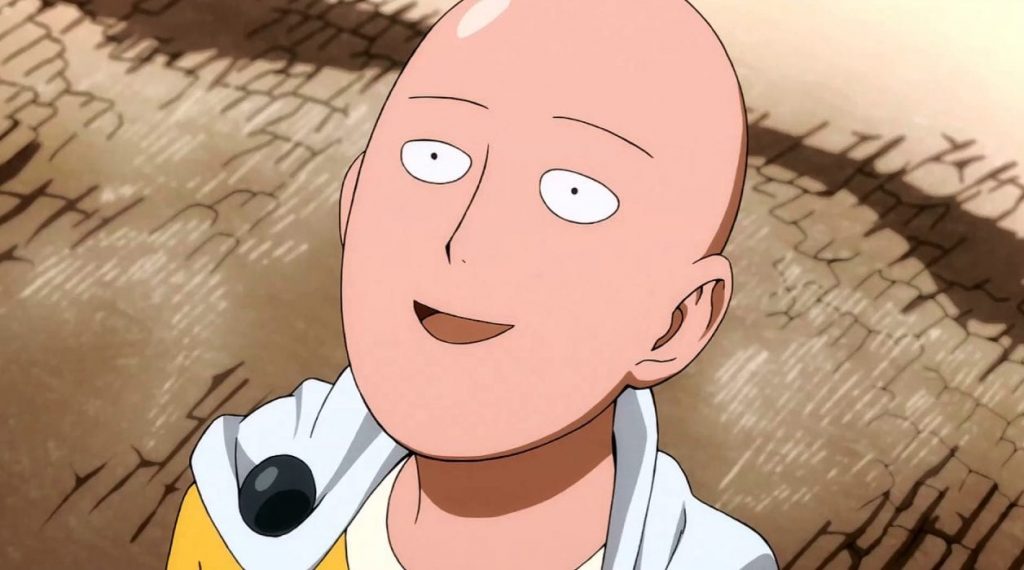 Year: 2015/2019
Episodes: 24 + 10 OVAs
IMDb: 8,8
Ah, the One Punch Man has certainly arrived, conquering anime fans, especially those who enjoy the seinen genre. The plot follows Saitama, a man who spends three years dedicating himself to training so arduous that, as a result, he becomes an unofficial hero capable of defeating villains and monsters with just a single punch.
The anime follows the journey of Saitama, a character looking for an opponent who will challenge him, as well as his position in the Hero Association and the adventures he endures.
8.

Demon Slayer: Kimetsu no Yaiba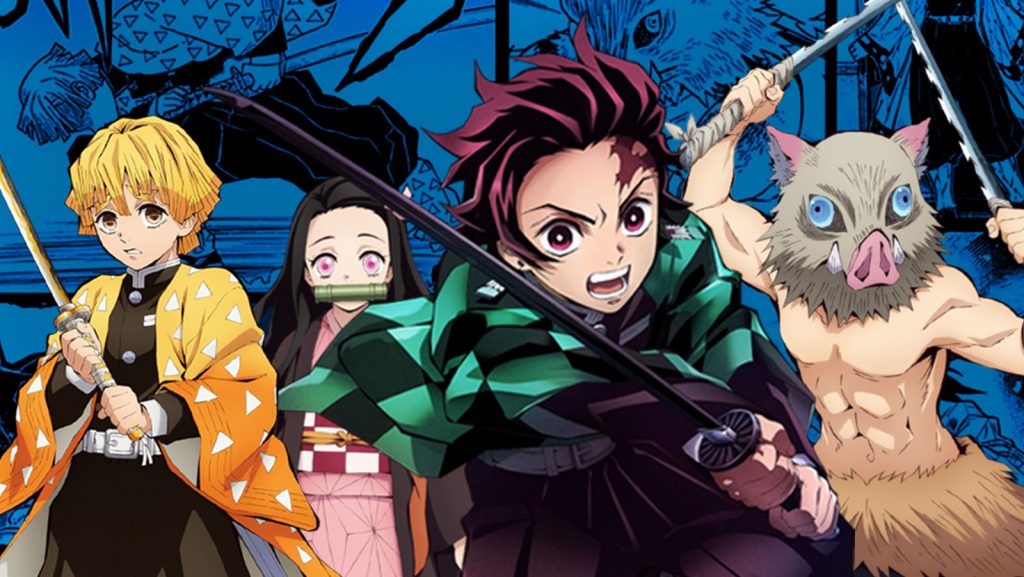 Year: 2019
Episodes: 26
IMDb: 8,7
Demon Slayer was one of those animes that conquered fans with its incredible and violent fight scenes. With only one season released, the story of young Tanjirō Kamado already has one of the highest scores on IMDb among anime of the genre. The plot begins when the boy sees his entire village being massacred by a demon. The only survivor of her family is her younger sister, but she has been turned into a demon.
Determined to prevent these tragedies from happening elsewhere, Tanjirō set out down the difficult path of becoming a demon slayer.
9. Dragon Ball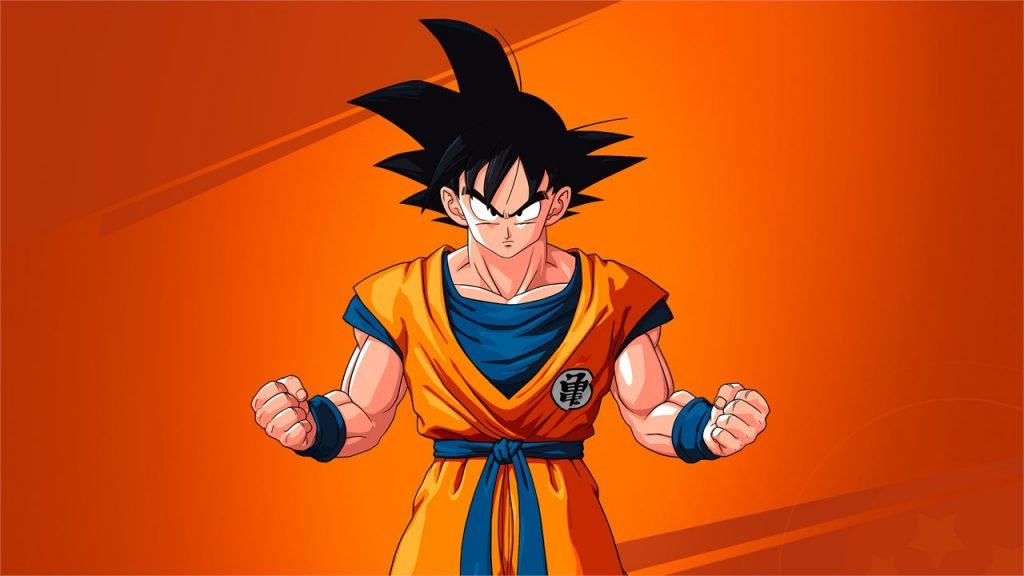 Year: 1986/1989
Episodes: 153
IMDb: 8,5
The dragon ball franchise has grown immensely since the beginning of the series when Goku was just a kid. The show has adopted a plethora of new content including new animation, games and
Productions such as Dragon Ball, Dragon Ball Z, Dragon Ball GT, Dragon Ball Super, and Dragon Ball Heroes, are already more than 30 years of stories and fans don't seem interested that the franchise comes to an end anytime soon.
10. Rurouni Kenshin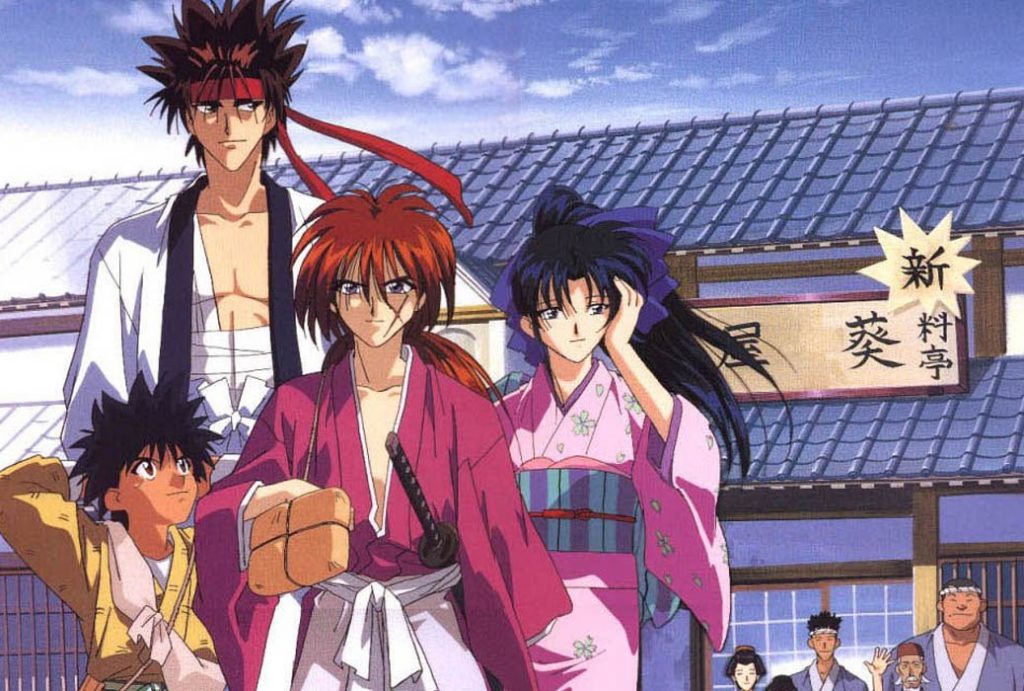 Year: 1996 – 1998
Episodes: 95 + 1 OVAs
IMDb: 8,5
Deeply scarred by his past as a hitokiri (assassin) at the behest of monarchists who tried to restore the government to regain power, the young Kenshin wandered through Japan for 10 years, on a trajectory that he considered a way to pay for the countless deaths he had already caused.
Although he was determined never to take anyone's life again, new enemies will force him to abandon his new peaceful way of life.
In addition to action scenes that marked some generations of fans, Samurai X has become a good option for those who enjoy anime with historical plots, since the production brings details from the beginning of the Meiji Era in Japan, at the end of the 18th century.
11.

Yu Yu Hakusho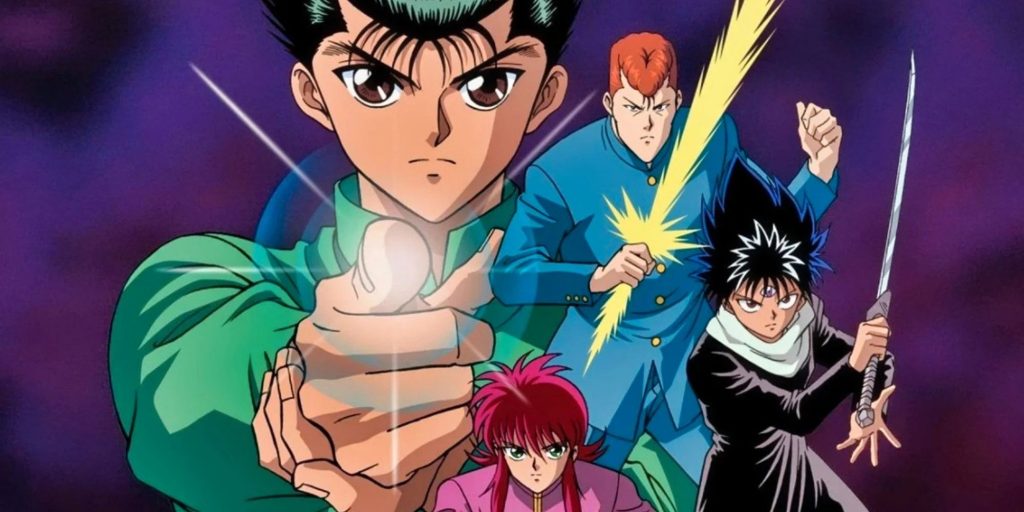 Year: 1992 – 1994
Episodes: 112
IMDb: 8,4
Yu Yu Hakusho is an anime from the 1990s that every fan of the genre should see. The protagonist, Yusuke Uramechi, dies in order to save a little boy and ends up in limbo. The underworld can't decide what to do with him, so he is sent back to Earth.
Yusuke is then given a new chance to come back to life, but to prove he deserves it, he'll need to work as a supernatural detective, investigating supernatural activities.
Although the series is always remembered for its comedic tone – and impeccable Brazilian dubbing! – the action scenes, with fights that lasted several episodes, we're also great highlights of the anime.
12.

JoJo's Bizarre Adventure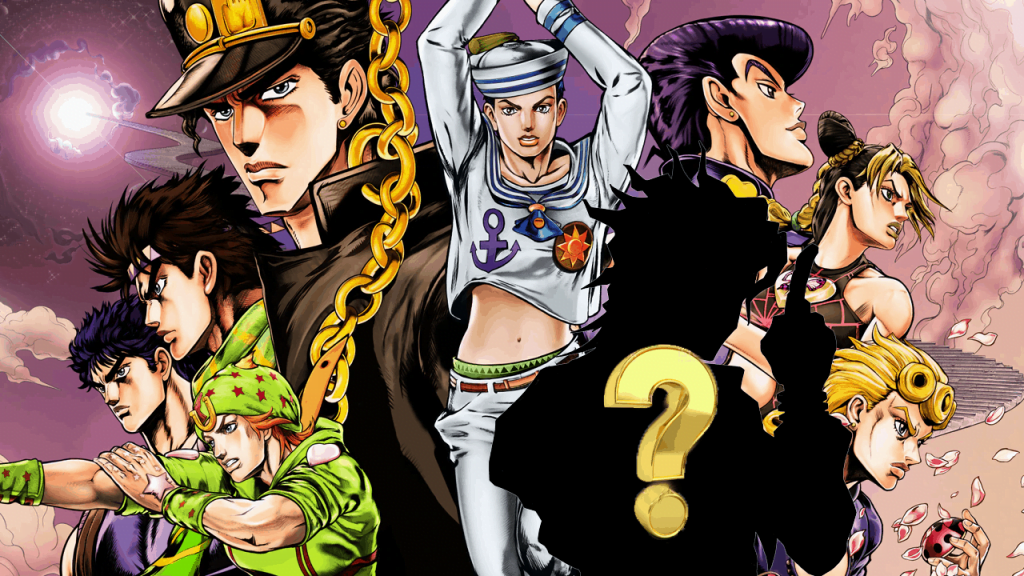 Year: 2012 – present
Episodes: 152 + 1 movie + 4 OVAs
IMDb: 8.4
An anime that has won fans around the world, JoJo's Bizarre Adventure follows the trajectory of different generations of the Joestar family. Each season we see a member of the family – whose name abbreviation results in the nickname "Jojo" – trying to stop the rise of evil and supernatural forces.
The manga brought breathtaking adventures with warriors like Jonathan Joestar, Joseph Joestar, Jotaro Kujo, Josuke Higashikata, Giorno Giovanna, and Jolyne Kujo. And the anime wasn't far behind, bringing JoJo's quirky aesthetic to life.
13. Naruto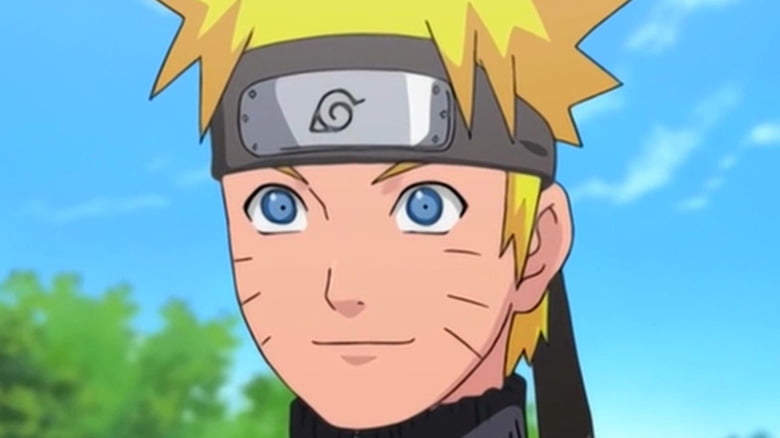 Year: 2002/2007
Episodes: 220
IMDb: 8,3
Naruto is a popular anime show that has been airing since 1999. The main character, Naruto Uzumaki, wants to become the Hokage – or leader of Konoha. This means he must learn to control the nine-tailed fox that lives inside him.
To do so, he trains hard to develop as a ninja. At Konoha Academy, he becomes part of Team Kakashi, or Team 7, alongside Sasuke and Sakura, and over time evolves from one of the worst students in the class to one of the most powerful warriors in Konoha.
But there are great dangers in his path, such as powerful enemies and even the fact that he needs to save Sasuke from the path of hatred and darkness that the young man has taken.
14.

Fist of the North Star (

Hokuto no Ken )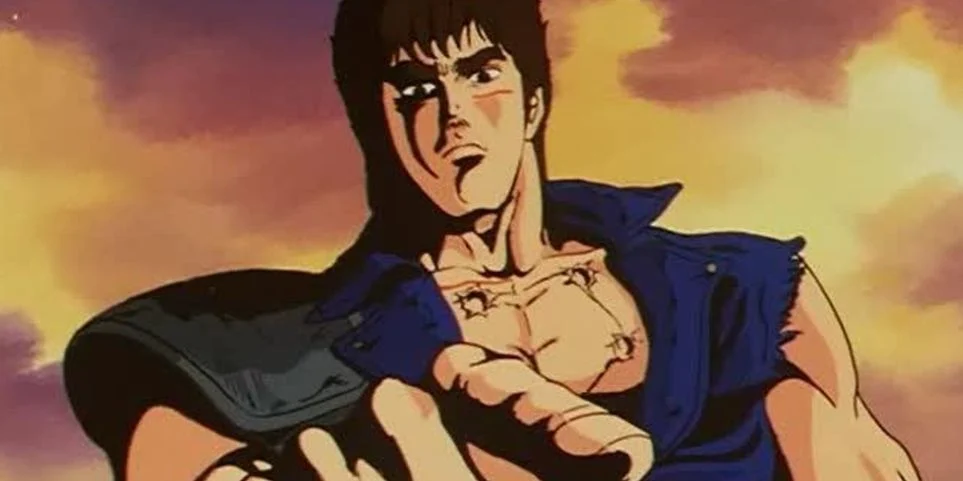 Year: 1984/1988
Episodes: 152
IMDb: 8,3
The anime follows the adventures of Kenshiro, a martial artist who has mastered the art of Hokuto Shin Ken (roughly translated as "Fist of the North Star"). The art is handed down from master to apprentice and can only be learned by defeating its current master in combat.
 The successor in this anime has a deadly martial art style known as Hokuto Shinken. Through this fighting technique, the warrior is able to kill most of his opponents by hitting secret vital points of the human body often resulting in an exceptionally violent and bloody death.
Kenshiro dedicates his life to fighting those who threaten the lives of the weak and innocent, as well as rival martial artists, including his own "brothers" from the same clan.
15. Shijou Saikyou no Deshi Kenichi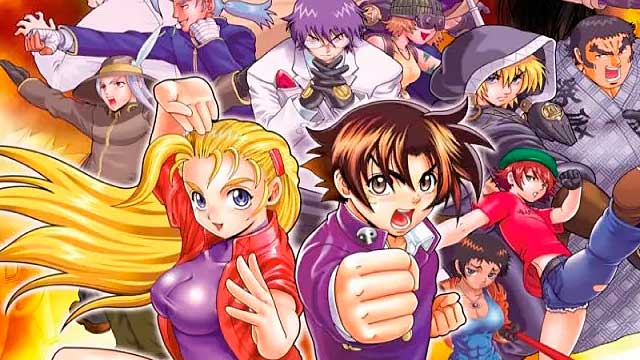 Year: 2006/2012
Episodes: 50 + 11 OVAs
Nota no IMDb: 8,2
16-year-old student Shirahama Kenichi was known at school as having "weak legs", for his lack of physical abilities. But that promises to change after he strikes up a friendship with new student Funjiri Miu. The girl decides to help him and takes him to the dojo where she lives. But the place is not an ordinary dojo, but one that brings together several masters of different martial arts.
Determined to learn everything he can from each of them, Kenichi grows stronger and more skilled. While this will help him overcome the bullying he suffered at the school's karate club, he will also need to help his dojo stand up to a powerful organization.
Magic Fighting Anime
16. Fate/Zero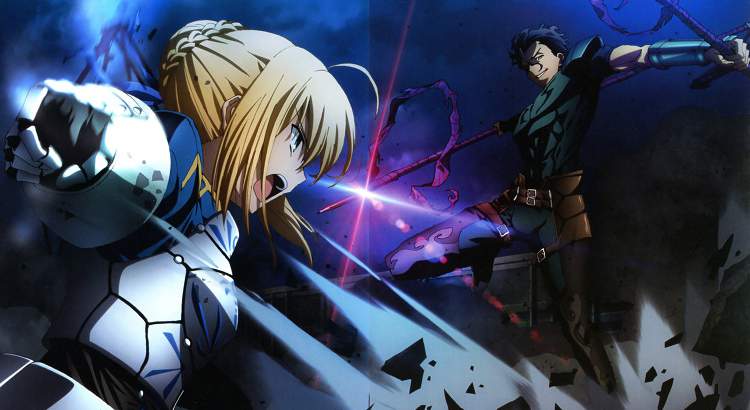 Year: 2011/2012
Episodes: 25
Nota no IMDb: 8,3
Fate/Zero is an anime series based on a novel written by Kinoko Nasu. When talking about the story, it's easy to see that this series has some creepy undertones. The story follows seven people who are chosen to fight in the Holy Grail Wars. These people are known as Masters and they summon Servants to assist them.
The Servant's job is to fight for their Master, and if they win, then their Master will be granted any wish they want.
The plot gets more complicated when you get into the backstories of each character. You find out some pretty twisted things about each of them. The series has a lot of fight scenes which a fighting anime needs.
17. Nanatsu no Taizai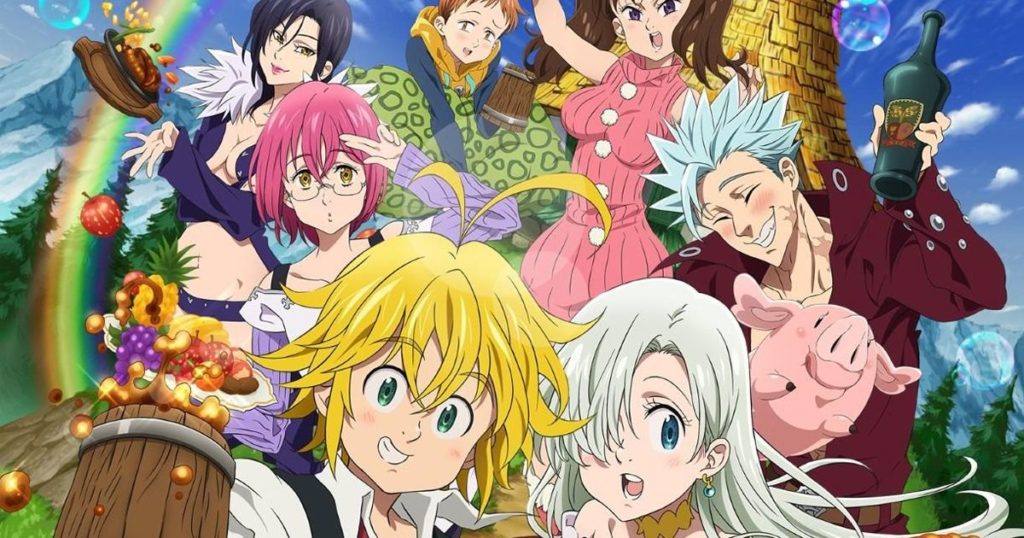 Year: 2014/2015
Episodes: 24 + 2 OVAs
Nota no IMDb: 8,2
In the past, the group of knights known as the Seven Deadly Sins was responsible for protecting the Kingdom of Liones. After being accused of trying to overthrow the king and confronted by the Holy Knights, the group disappeared.
But the rumors that they were alive continued strongly in the following years. Ten years later, it was the Holy Knights who overthrew and captured the King of Liones, starting a tyrannical government.
In an attempt to save her kingdom, the third princess, Elizabeth, sets out in search of the Seven Deadly Sins. Each representing one of the sins, the members are of different ages and races, including demons, giants, fairies, and humans, all with incredible powers.
18. Fairy Tail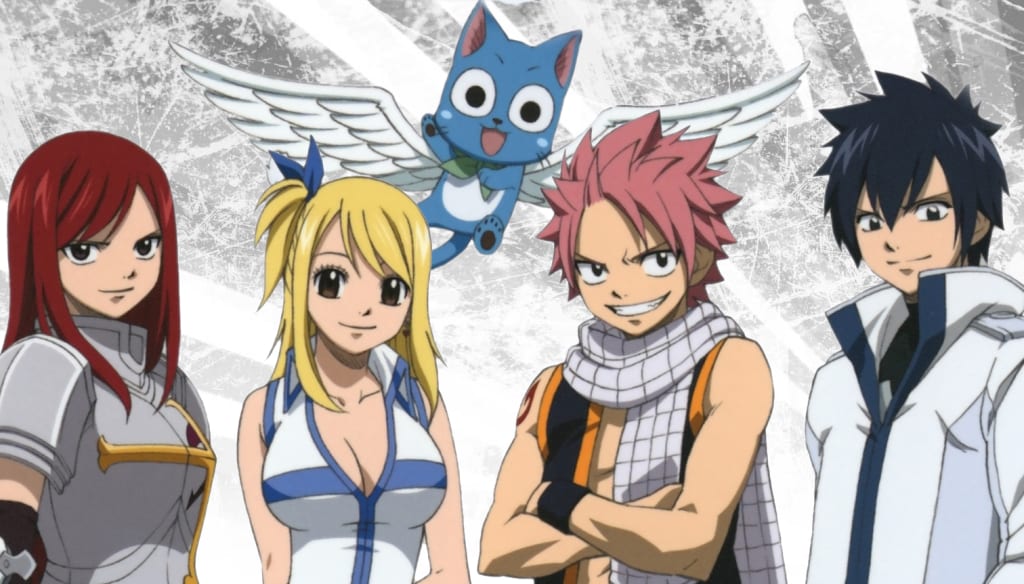 Year: 2009/2019
Episodes: 328
IMDb: 8,0
This anime follows the 17-year-old Lucy Heartfilia, who is a witch. She wants to become a great mage, and for that, she needs to join a guild of mages, so that she can both practice her skills and provide for herself while she studies.
In this story, she meets Natsu Dragneel and Happy. Natsu is a mage of the Fairy Tail Guild and one of the five Dragon Slayers dispatched 400 years ago to fight Acnologia, the villain known as Black Dragon. Happy is an Exceed from Extalia with the power to use magic freely.
19. Inuyasha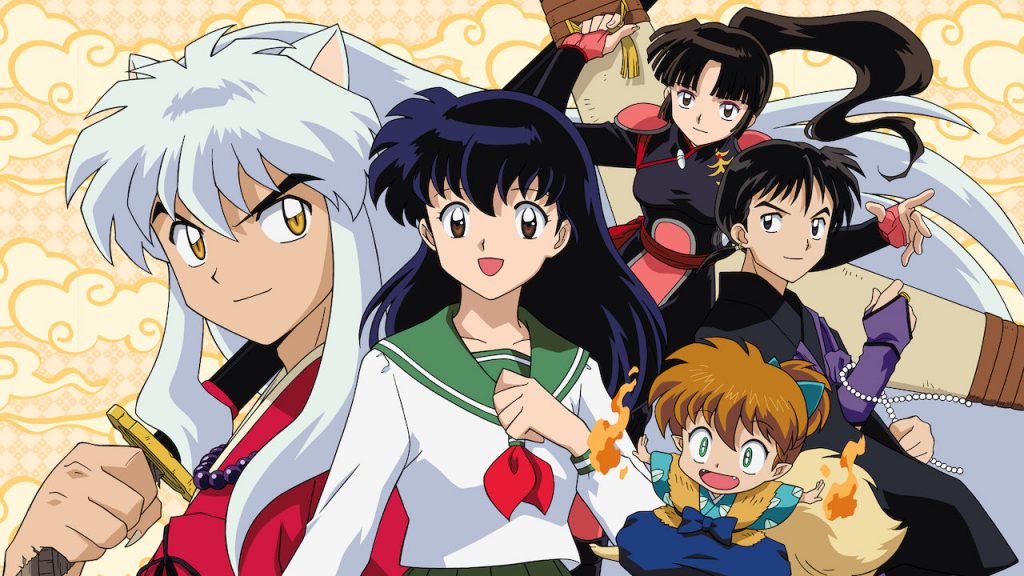 Year: 2000/2004
Episodes: 167
IMDb: 7,9
Inuyasha anime has good fighting scenes, so it's included in this Fighting Anime List.
InuYasha is a popular series of Japanese cartoons. It was originally released in 2000 by Rumiko Takahashi and is still being shown today. In the story, Kagome is a high school student who falls into an old well on her family's property.
When she emerges into the past, she meets a half-demon named InuYasha and his animal companions, Shippo and Miroku.
The story follows their adventures to defeat Naraku, an evil demon who has pinned the Shikon Jewel onto his own body to lure Kagome's family from the future to this time period.
20. Sailor Moon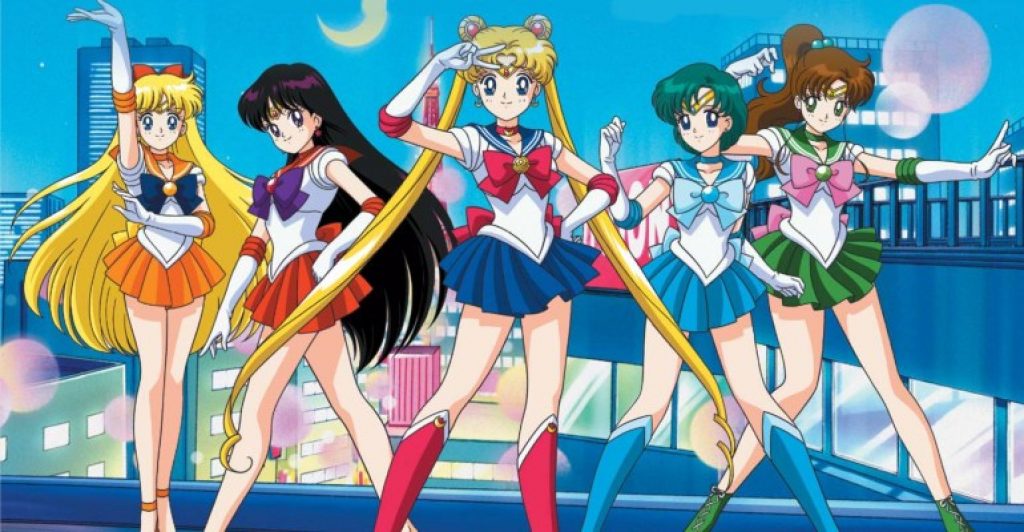 Year: 1992/1993
Episodes: 46
IMDb: 7,7
Sailor Moon is a Japanese anime about a 14-year-old girl, Usagi Tsukino. One Day, she saved a cat from getting hit by a car. It turns out this was Princess Luna who gives her a magical brooch and tells her that she needs to find the other Sailor Guardians and save the world.
After transforming into Sailor Moon and meeting the other Sailor Guardians, they learn that they need to find the Silver Crystal to defeat Queen Beryl who has been capturing people's energy in order to rule Earth.
21. Log Horizon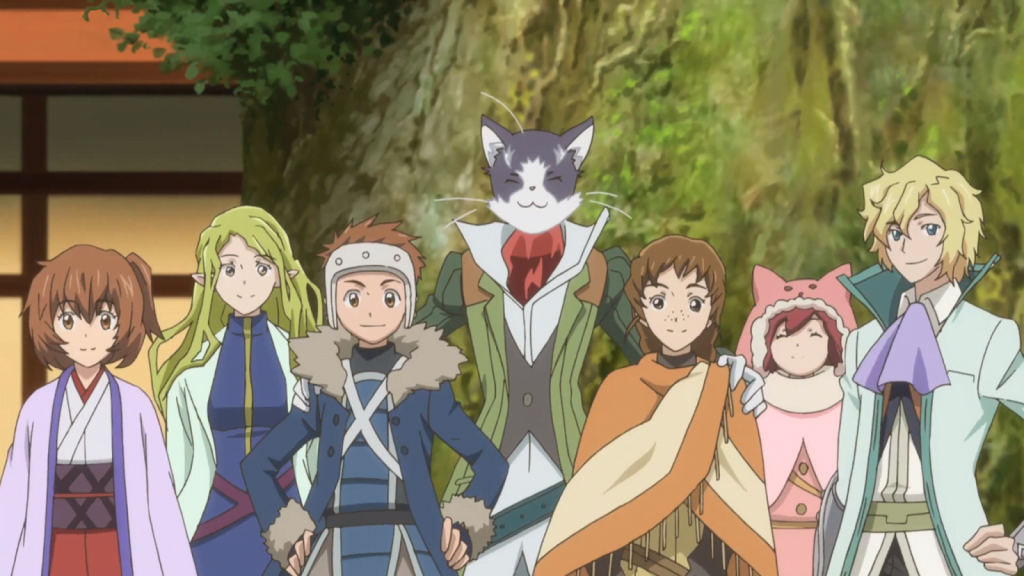 Ano: 2013/2014
Episodes: 25
IMDb: 7,7
Log Horizon is a Japanese Isekai anime series based on the light novel of the same name written by Mamare Touno and illustrated by Kazuhiro Hara.
The story takes place in the year 2022 when most of Japan's population gets trapped inside their everyday lives in a video game-like world called "Elder Tale". With rare exceptions, all people who still live in the real world are now long since relieved of their daily troubles since they are living out their lives as NPCs.
What awaits these people deep within this game is an adventure that will surpass their imaginations. Travelling to different cities, uncovering hidden secrets, meeting new allies, and encountering powerful foes; all while understanding more about themselves and others in the process.
22. Blue Exorcist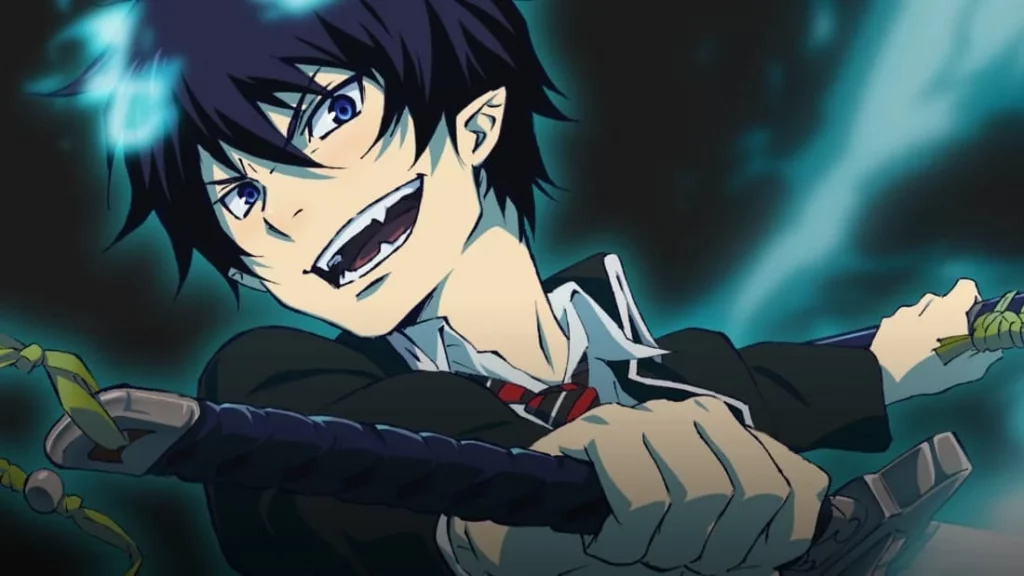 Ano: 2011
Episodes: 25
IMDb: 7,5
Blue Exorcist is an anime series that tells the story of Rin Okumura who finds out that he is the son of Satan. After being thrown into a parallel world, he learns to control his powers and also fend off demons who want to kill him. He teams up with Shiemi Moriyama and Yukio Okumura to defeat these evil beings.
23. Trinity Seven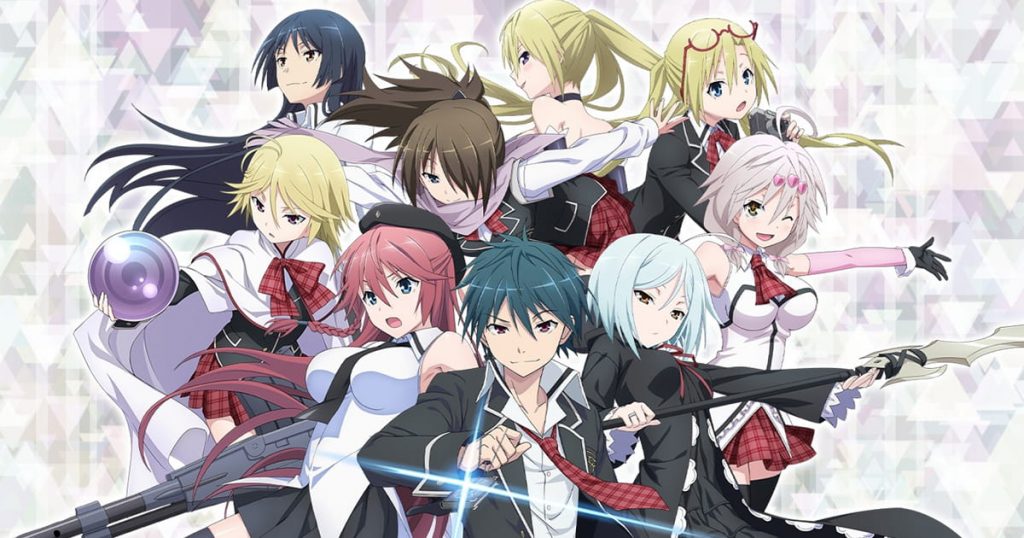 Year: 2014
Episodes: 12 and a movie
IMDb: 6.9
One day the mysterious Black Sun appeared and caused the Collapse Phenomenon, young Arata Kasuga saw everything in his life being destroyed, including his city, his friends, and family, including the disappearance of his cousin and childhood friend Hijiri Kasuga. But, before disappearing, Hijiri delivered a grimoire, a kind of spellbook, to Arata.
From there, he discovers a secret world of magic and begins his journey to become a wizard and rescue his cousin and whoever else he can save. To do so, he joins the Royal Bible Academy, a secret school of mages, where he meets the Trinity Seven group, made up of seven powerful mages, including one who looks a lot like her cousin, but with a completely different personality.
24.

Rokka no Yuusha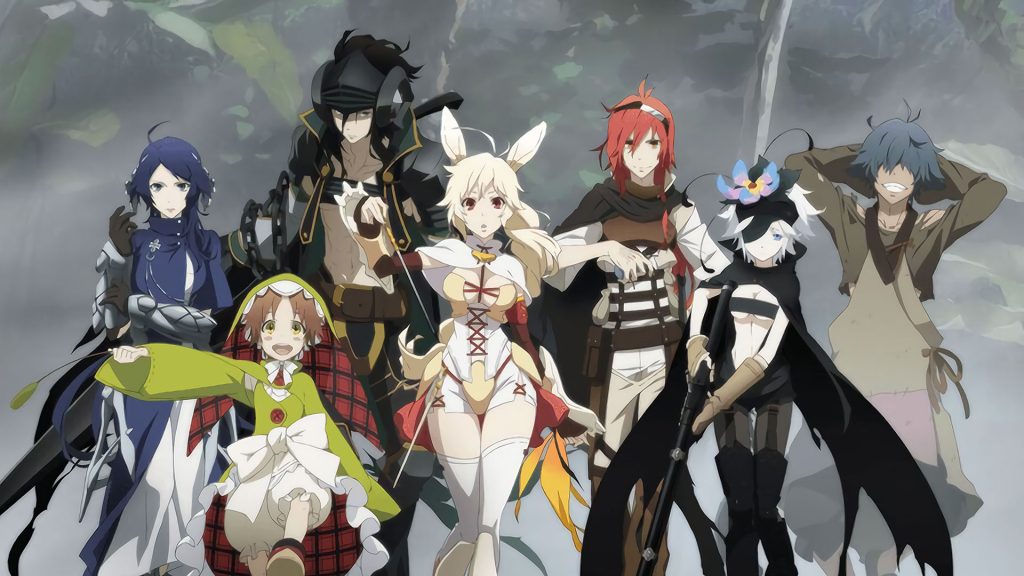 Ano: 2015
Episodes: 12
IMDb: 6,9
In Rokka no Yuusha, the Goddess of Fate chooses a group called The Brave of the Six Flowers to fight the Demon God. The problem is that, when they arrive at the place destined for the group's meeting, instead of six warriors, there are seven.
Adlet is one of those members, but he will have to fight mistrust, in addition to trying to prove who is the real imposter that will stop the Brave from destroying the Demon God.
These were some good fighting anime to watch which includes magical and Martial Arts fights.