Goblin Slayer is one of the most popular anime in the Fall 2018 season and had a boom because it caught the attention of anime fans. Where there were many beautiful characters but had dark fantasy stories and scenes.
This anime tells the story of the main character, a man in armor who calls himself "Goblin Slayer" intending to eradicate all goblins worldwide. Otakukan will provide a Recommended List of Anime Similar to Goblin Slayer in this post.
Anime Like Goblin Slayer
Previously, it has been said that Goblin Slayer has a dark fantasy type of story but with a few RPG concepts such as parties, quests, ranks, and others, plus exciting battles, sadistic scenes, and interesting characters, including the badass main character. The following Anime Like Goblin Slayer was selected through the similarities of these things.
12. Gantz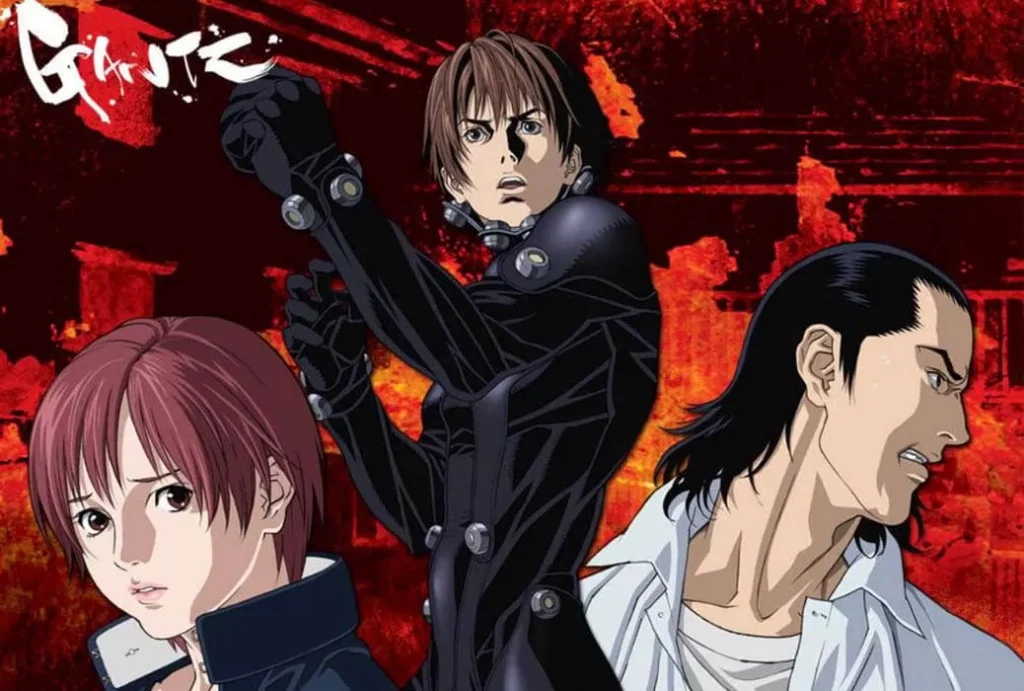 Rating MAL: 7.18
Episodes: 13
Genre: Action, Sci-Fi, Horror, Psychological, Supernatural, Drama, Ecchi
Although the concepts, Ideas, and characters are different. Gantz is included in the category of Anime, Similar to Goblin Slayer. The reason is that this series has a somewhat similar atmosphere, and there are many sadistic scenes, adult scenes full of bloody action fights against monsters and provide a tense atmosphere in each story presented.
11. Overlord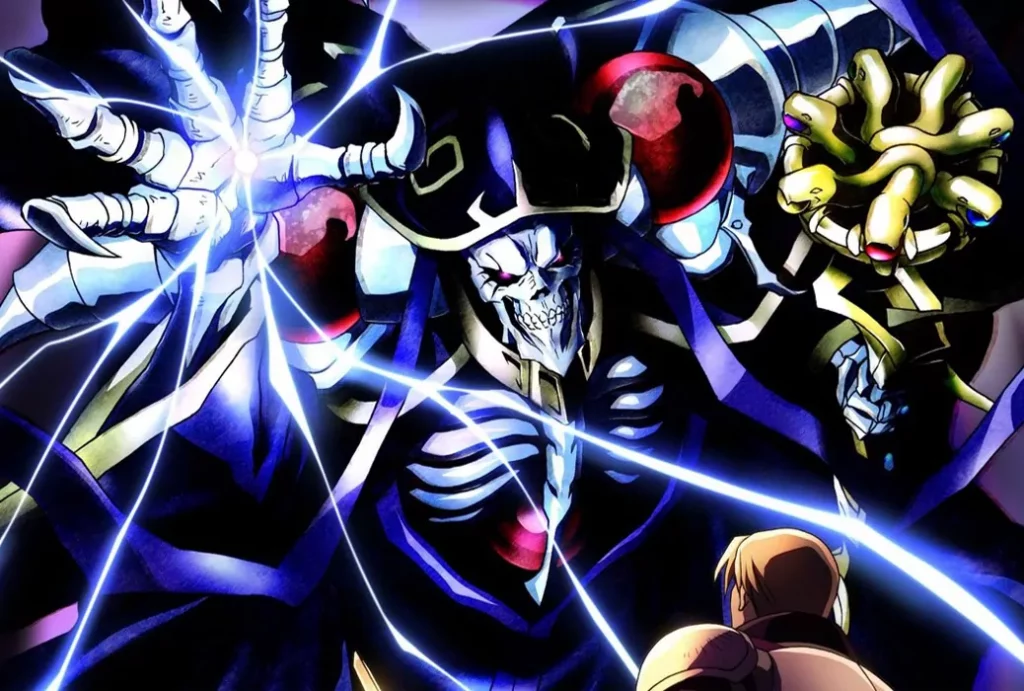 Rating MAL: 8.05
Episodes: 13
Genre: Action, Game, Adventure, Supernatural, Magic, Fantasy
Overlord is one of the Best Isekai Anime with Baddass Main Characters whose nature is set real (not naive), fantasy stories with a slightly dark nuance, and of course, a fantasy battle is fun to watch, which makes this anime worthy of being in this list.
Also, In both of these series, the original face of the main character has not been shown, which makes many people curious.
10. Hellsing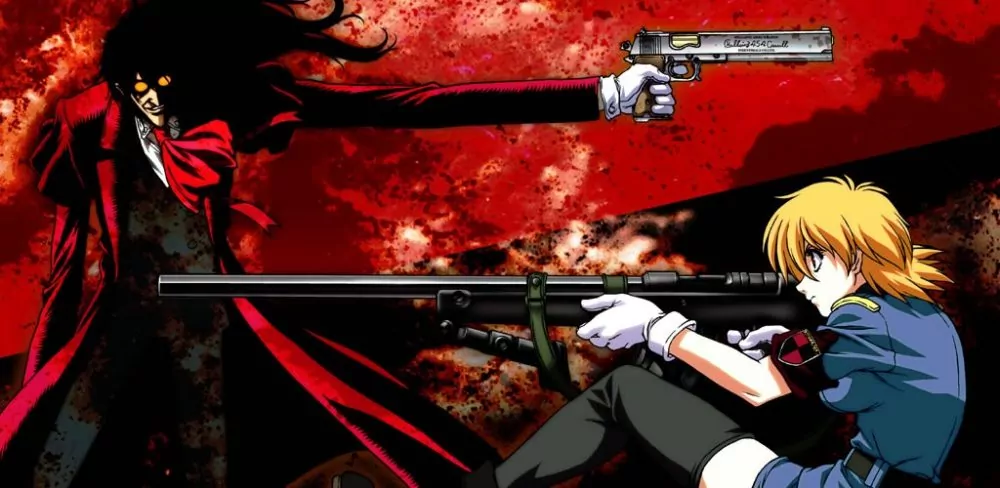 Rating MAL: 7.60
Episodes: 13
Genre: Action, Horror, Supernatural, Vampire, Seinen
The anime centers around Stories about exterminating vampires can be likened to stories about exterminating goblins. In addition, the female main character is equally arranged to join the fight with the main character after being saved by him.
9. Ajin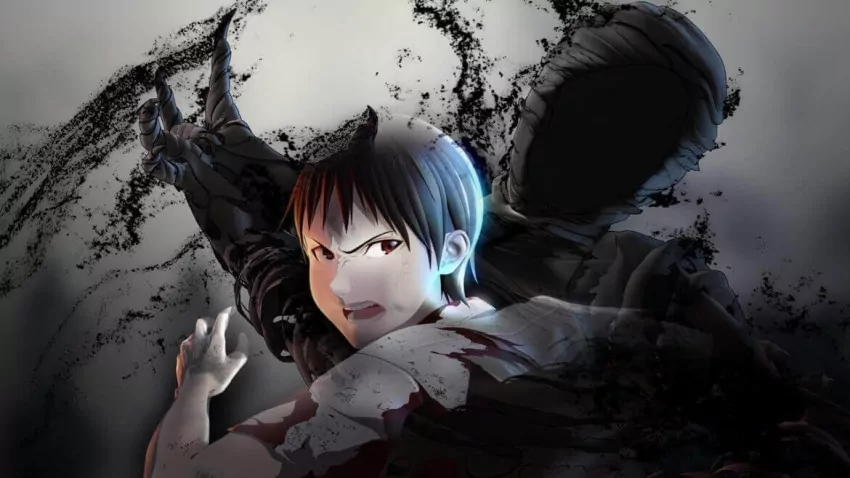 Rating MAL: 7.65
Episode: 13
Genre:  Action, Mystery, Horror, Supernatural, Seinen
Ajin Anime has a lot of Action with bloody battles, featuring sadistic scenes, and a dark story atmosphere that makes this series Similar to Goblin Slayer. However, Ajin is not an anime with a fantasy setting, but rather an ordinary world with a supernatural concept that is shown through the presence of Ajin and CGI-style animation.
8. Akame ga Kill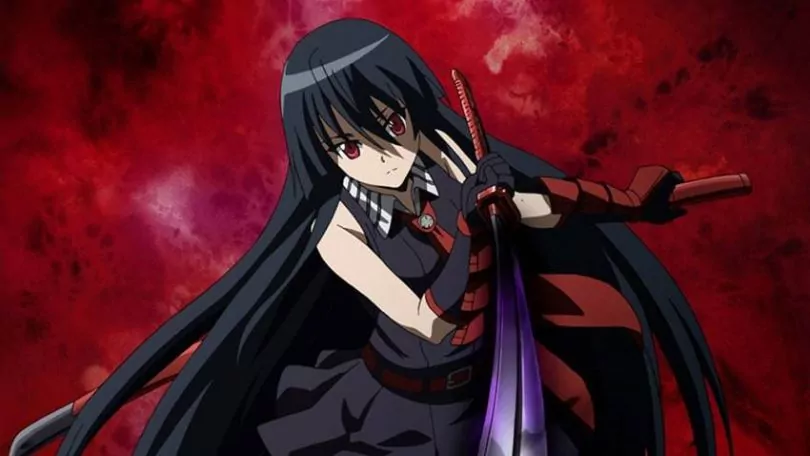 Rating MAL: 7.80
Episode: 24
Genre: Action, Adventure, Drama, Fantasy, Shounen
The reasons why this series Akame ga Kill is included in the list as, it has a lot of badass battles, good character designs, fantasy settings, and cool animation styles that are both produced by Wit Studio to produce an exciting and amazing battle animation to watch.
In addition, the two also experience an event where ordinary people who do not know the outside world wish to become the things they want to turn out to be tragic.
7. Shingeki no Kyojin (Attack On Titan)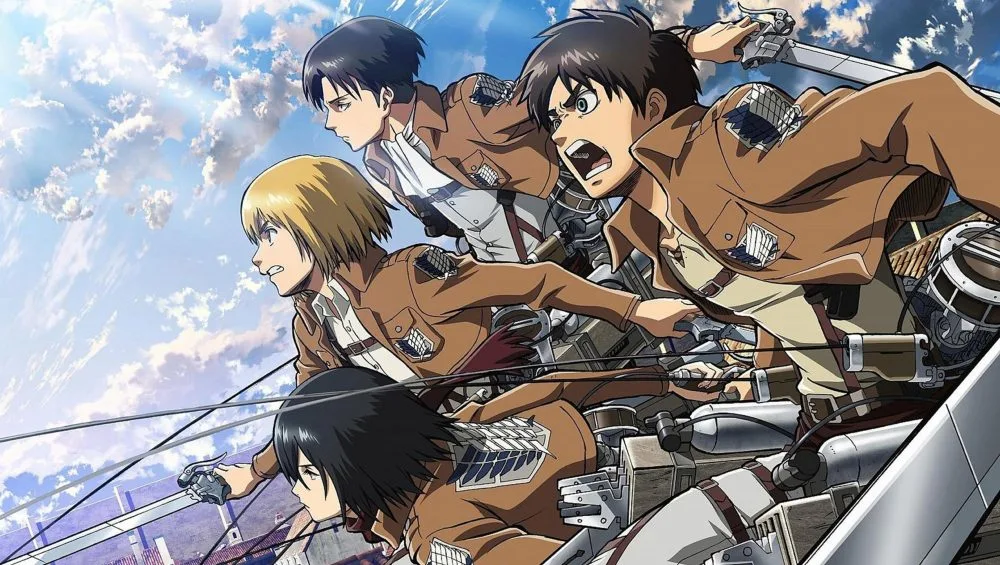 Rating MAL: 8.48
Number of Episodes: 25
Genre: Action, Military, Mystery, Super Power, Drama, Fantasy, Shounen
Shingeki no Kyojin (Attack On Titan) has an amazing story and is full of unexpected plot twists and battles with exciting animations. The main character who has ambitions to destroy a creature that has killed his family, namely eradicating all existing Titans, can be interpreted as eradicating all existing goblins.
6. Devilman: Crybaby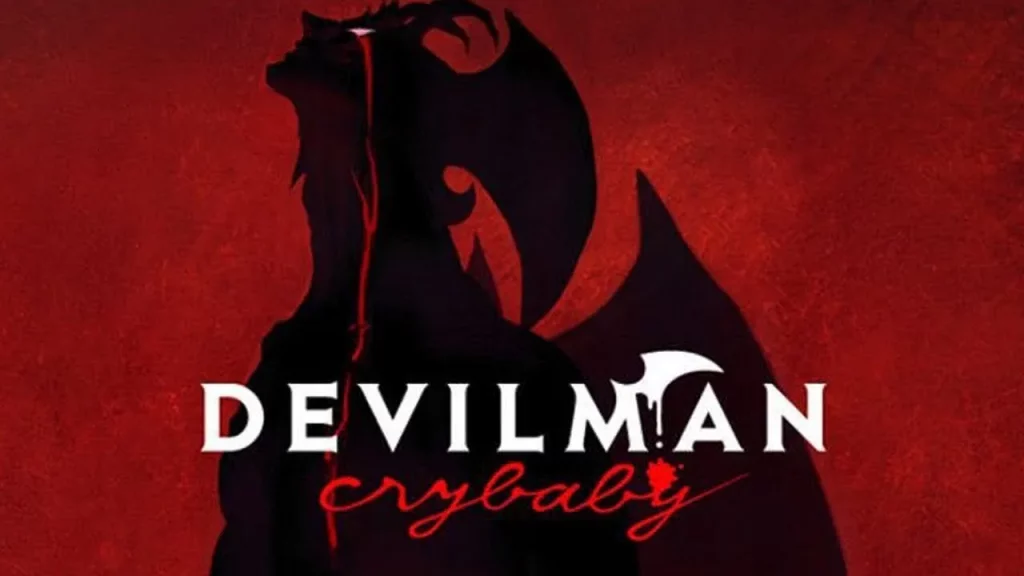 Rating MAL: 7.99
Episodes: 10
Genre: Action, Dementia, Demons, Horror, Supernatural
Dark stories, brutal battles, and many mature scenes are why this series is made into a list of anime like Goblin Slayer. Although many think the visuals are strange, it is unique, fit the concept very well, and the animation movements are very smooth.
5. Drifters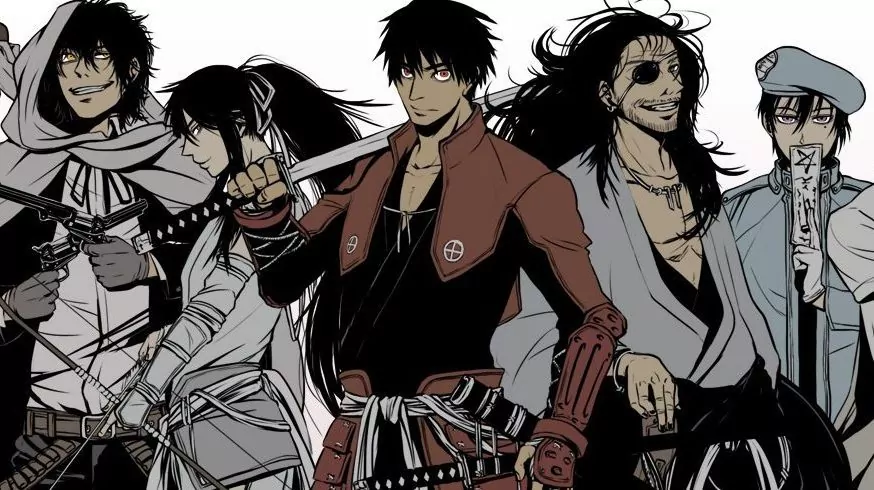 Rating MAL: 8.06
Episode: 12
Genre: Action, Adventure, Comedy, Historical, Samurai, Fantasy, Seinen
The similarity in this series is that the story gives a rather dark impression, the main character who doesn't hesitate to kill and presents many cool and amazing brutal fights. But Drifters has a comedy genre so sometimes some funny scenes make you laugh.
4. Claymore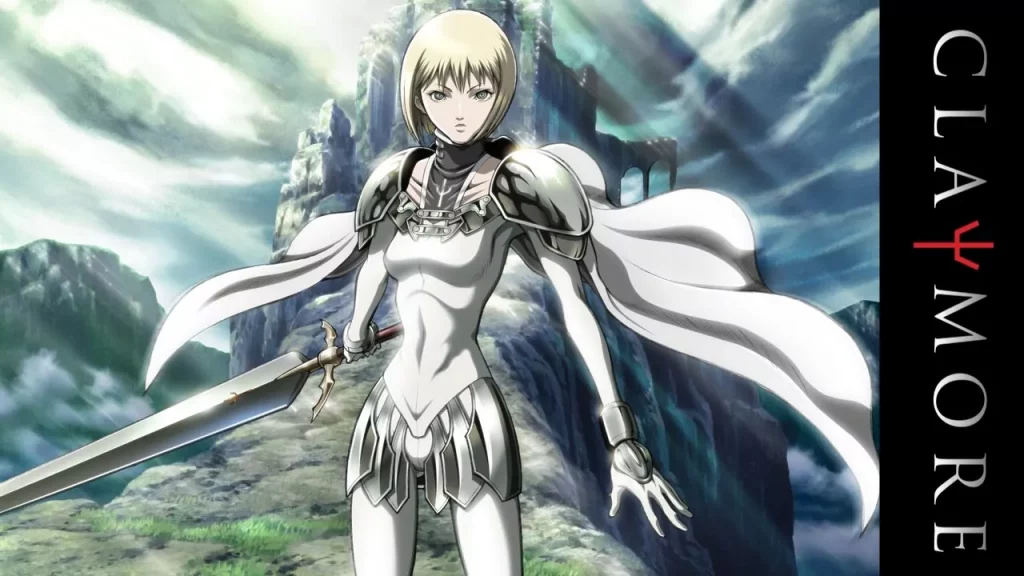 Rating MAL: 7.86
Episode: 26
Genre: Action, Adventure, Super Power, Demons, Supernatural, Fantasy, Shounen
Another dark fantasy anime, where you will find many sadistic scenes in it by showing in detail the bloody battles contained in this anime.
The gloomy fantasy setting, as well as the main character who has the task of eradicating one type of monster, makes this anime resemble Goblin Slayer. Baddass characters and unreliable partners are also found in both series, so Claymore deserves to be used as a Goblin Slayer-like Anime List.
3. Dungeon ni Deai wo Motomeru no wa Machigatteiru Darou ka (Danmachi)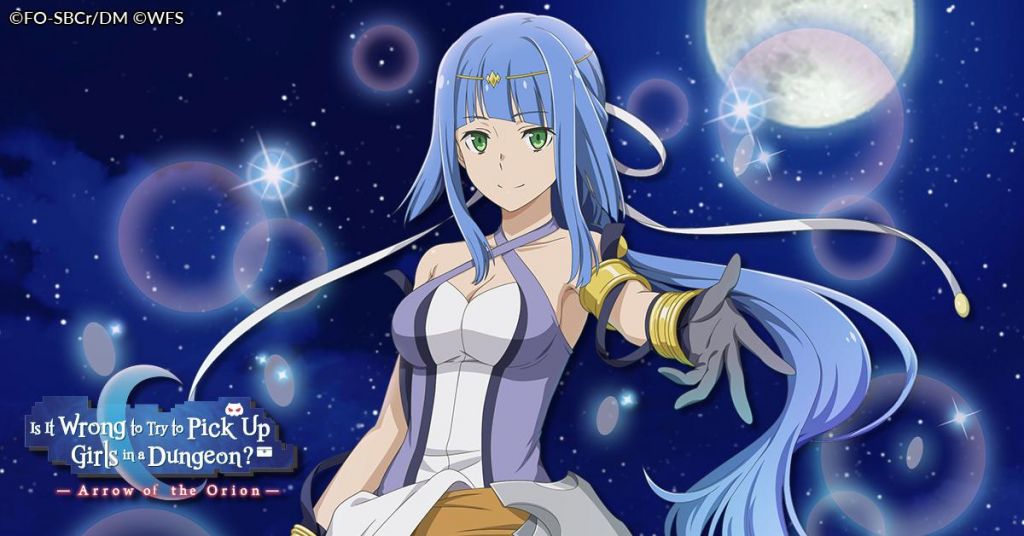 Rating MAL: 7.83
Episodes: 13
Genre: Action, Adventure, Comedy, Romance, Fantasy
This is Fantasy genre anime where the battle often takes place in a cave or dungeon, there are RPG elements such as quests, parties, and others.
However, Danmachi's story is more fun and is not as dark as Goblin Slayer because the series is an ordinary fantasy anime that emphasizes action scenes, beautiful waifu characters and others so it is very entertaining.
2. Hai to Gensou no Grimgar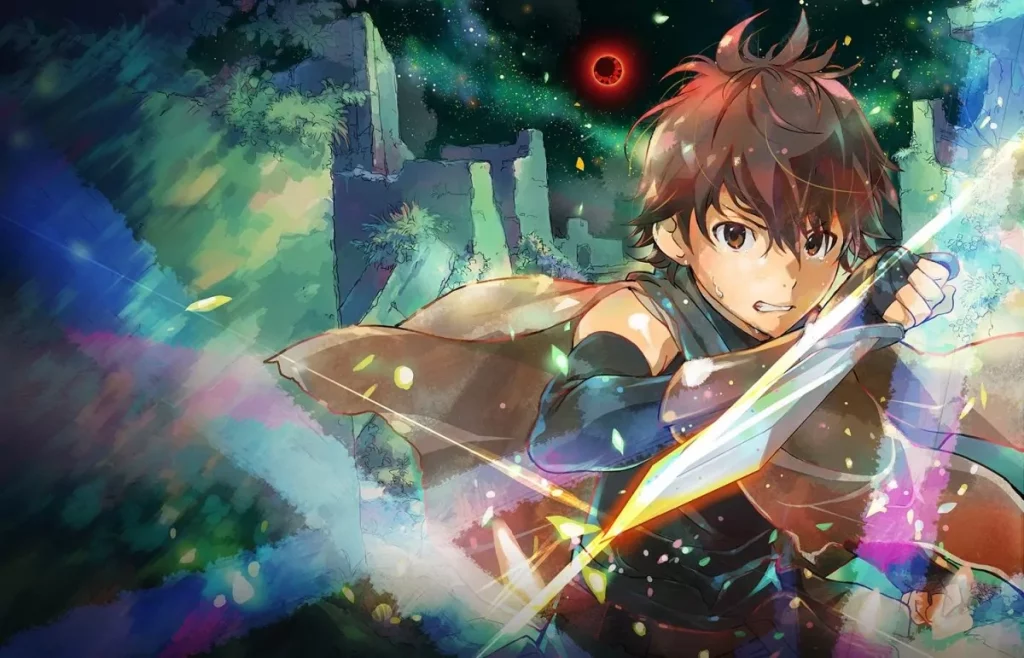 Rating MAL: 7.83
Episode: 12
Genre: Action, Adventure, Drama, Fantasy
In addition to both having a fantasy setting, Goblin Slayer and Hai to Gensou no Grimgarboth often show fights in groups (party). In addition, this series also sometimes fights against goblins.
It's just that the goblins here are not as vicious as the goblins in the goblin slayer anime and there are other differences such as the characters here are set from scratch which means they don't have any abilities. 
1. Berserk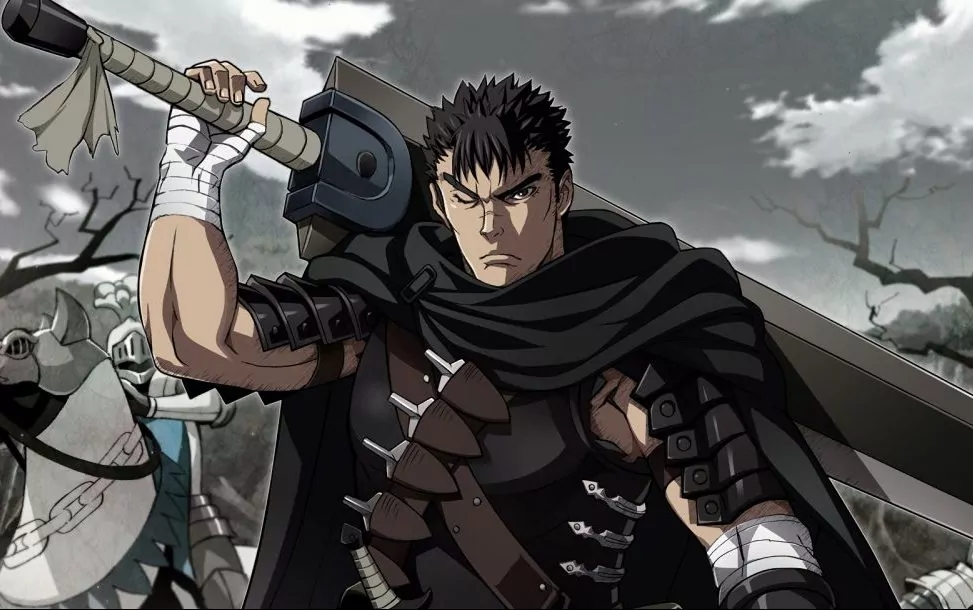 Rating MAL: 8.46
Episodes: 25
Genre: Action, Adventure, Demons, Drama, Fantasy, Horror, Military, Romance, Seinen, Supernatural
Berserk provides a story where the main character Guts, fights various ferocious monsters, small, large, to terrible demons, for the purpose of survival.
In addition, you will find many other similarities, such as adult scenes, bloody battles, and others that make you tense with the tense situation.
So these were some Anime Like Goblin Slayer. If you see there might be another anime fit in this category, let us know.