Do you want to watch the xxxHOLiC series? If so, then you're probably wondering what the best way to watch it is. Well, wonder no more! I'm here to tell you the perfect xxxHOLiC Watch Order.
The anime is about a girl named Kimihiro Watanuki who can see spirits and is helped by Yuko Ichihara to solve their problems. It's an interesting show that I think everyone should watch at least once because it has some great messages (like how sometimes people want help when they really don't).
ADVERTISEMENT . CONTINUE READING BELOW.
Let's Check out the perfect order to watch xxxHOLiC.
xxxHOLiC Watch Order
1. xxxHOLiC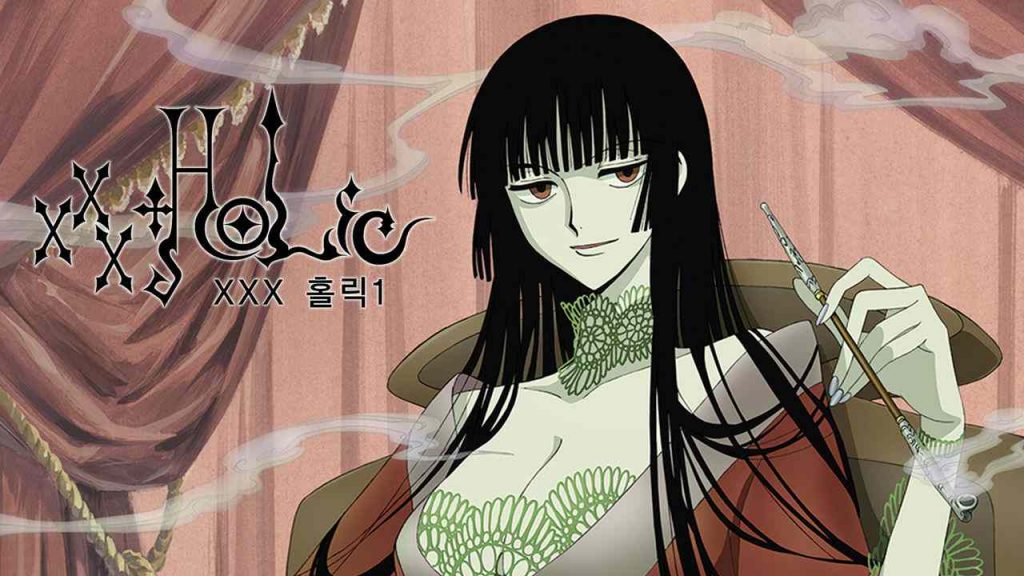 Original Run: Apr 7 – Sep 29, 2006
Episodes: 24 episodes × 24min
Type: TV
Buy/Stream On:  Hulu, Funimation
The first season of xxxHOLiC is about Watanuki Kimihiro, who is a high school student plagued by youkai and ayakashi, spirits with a strong attraction to him. The spirits are invisible to others and encounters with them are extremely troublesome.
ADVERTISEMENT . CONTINUE READING BELOW.
2. xxxHOLiC Movie: Manatsu no Yoru no Yume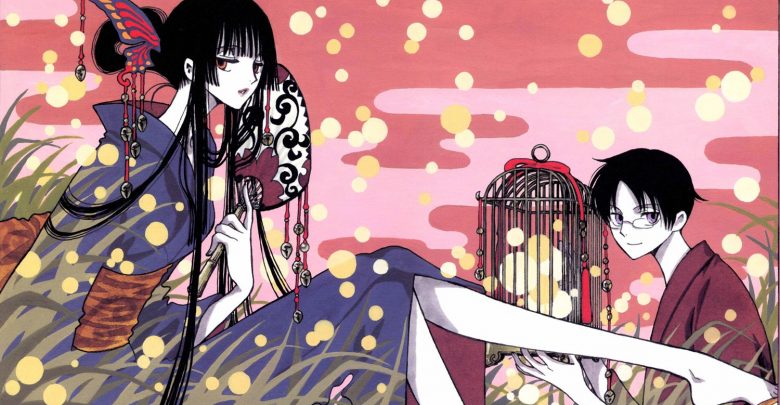 English Title:

xxxHOLiC The Movie: A Midsummer Night's Dream

Release Date: Aug 20, 2005
Episodes: 1 x 1hr
Type: Movie (Optional)
Synopsis:
In this movie, Yuuko receives a letter from an unknown sender. It is an invitation to an auction. Seven avid collectors were invited to an old mansion. They all admit that they accepted the invitation to complete their collections. They waited for the host, but he does not make an appearance. And one by one the collectors disappear.
The strange host and a mysterious girl. A night where odd things happen one after another.
ADVERTISEMENT . CONTINUE READING BELOW.
What is being auctioned?
Who is the host?
ADVERTISEMENT . CONTINUE READING BELOW.
The cunning and foolish people who are obsessed with "possessions" and the host's "timeless" passion. What is waiting at the end of this enigmatic series of riddles? And what is the conclusion of the sad love story behind them? The mystery leads to mystery, and reaches the unexpected!
3. xxxHOLiC Kei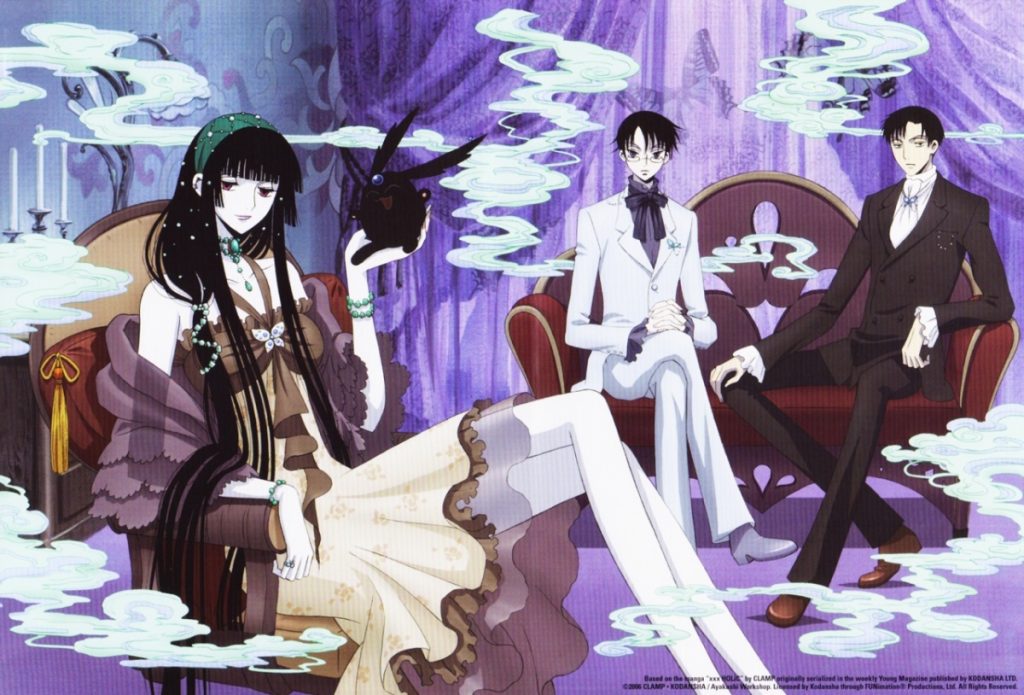 Release Date: Aug 20, 2005
Episodes: 13
Type: TV
In this season while Still working to get his wish complete, Watanuki finds himself into more mess than he can handle when certain facts about his everyday life get revealed and when he needs to learn the lesson of Yuuko the hard way.
ADVERTISEMENT . CONTINUE READING BELOW.
4. xxxHOLiC Shunmuki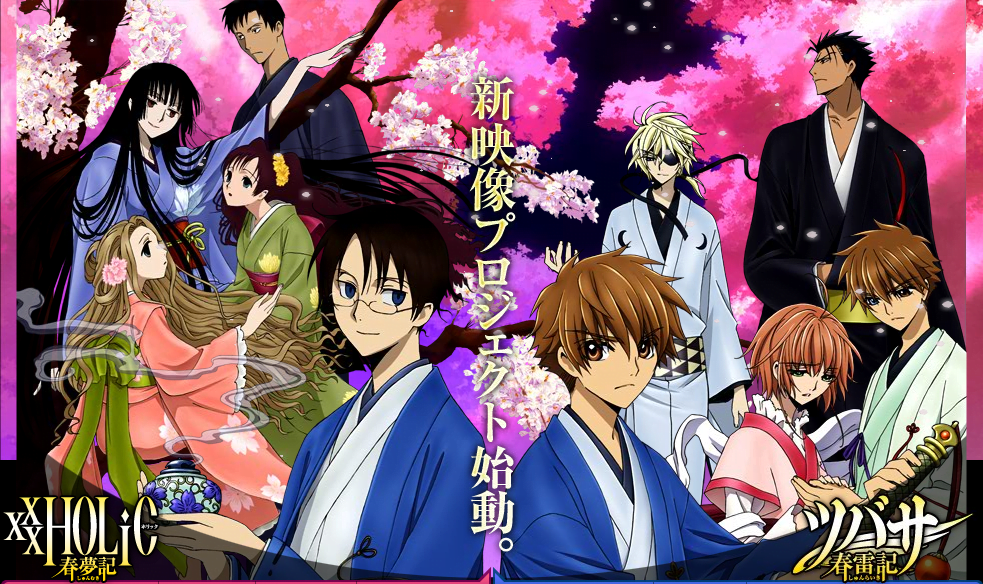 Original Run: Feb 17 – Jun 23, 2009
Episodes: 2  × 26min
Type: OVA
5.xxxHOLiC Rou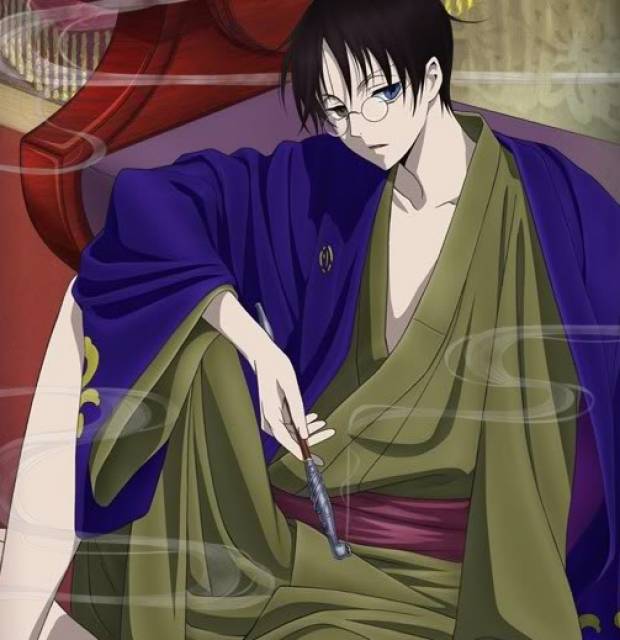 Original Run: Apr 23, 2010 – Mar 9, 2011
Episodes: 2  × 35min
Type: OVA
So this was the xxxHOLiC Watch Order where the movie is optional as it's not much related to the main story.
Where to watch xxxholic?
You can Watch xxxholic on Hulu and Funimation. In case if those sites are restricted in your country use any VPN to access it. With this method you will have access to all the anime contents including xxxholic in high quality.
Synopsis:
ADVERTISEMENT . CONTINUE READING BELOW.
xxxHOLiC is the story of Watanuki Kimihiro, who has been given power by spirits and ghosts to see them. One night as he was being chased through an abandoned house with only his visions for guidance; they were dispelled when their sights finally touched upon something familiar: The fences around homes are always painted white but this one had some strange markings on it that looked almost like writing.
A Boy named Wataa Nunchuks — aka "Watanukikimi"– lives in Japan's town where everyone seems busy enough not just leaving yet still having time leftover at daybreak! It wasn't until later found out there seems to be no way out anymore without going past these giants