If you're new to Mobile Suit Gundam and feeling overwhelmed about where to start, don't worry; you're not alone. This post aims to make things clearer.
Mobile Suit Gundam has a vast universe with various timelines. Some series stand alone, while others are part of the longest-running Universal Century timeline, spanning over 40 years.
In this post, we'll provide a guide for each Gundam timeline, a brief overview of each, and where you can watch them. This should make your Gundam journey less confusing.
Let's dive into the different Gundam timelines, recommended watch orders, series to watch from each timeline, and where to stream the Mobile Suit Gundam series.
Mobile Suit Gundam Watch Order
Universal Century
1979, the Universal Century timeline started with the original series Mobile Suit Gundam. This extensive timeline can be a bit complex, but many suggest it's the best place to begin if you're new to Gundam.
Most folks agree that watching Mobile Suit Gundam in the order it was produced is a good idea rather than following the chronological events within the series.
Mobile Suit Gundam 0079
Mobile Suit Zeta Gundam
Mobile Suit Gundam ZZ
Mobile Suit Gundam Char's Counterattack
Mobile Suit Gundam 0080 War in the Pocket
Mobile Suit Gundam F91
Mobile Suit Gundam 0083: Stardust Memory
Mobile Suit Victory Gundam
Mobile Suit Gundam The 08th MS Team
Mobile Suit Gundam MS IGLOO Trilogy
Mobile Suit Gundam Unicorn
Mobile Suit Gundam Narrative (NT)
Mobile Suit Gundam The Origin (2015)
Mobile Suit Gundam Thunderbolt
Mobile Suit Gundam Twilight Axis
Mobile Suit Gundam The Origin Advent of the Red Comet
Mobile Suit Gundam Hathaway's Flash
Mobile Suit Gundam Cucuruz Doan's Island
I understand the Universal Century timeline can be long and tricky to follow. Even I find it a bit challenging sometimes. But, if you're curious about the origins of Gundam and how it influenced the later series, it's a journey worth taking.
Future Century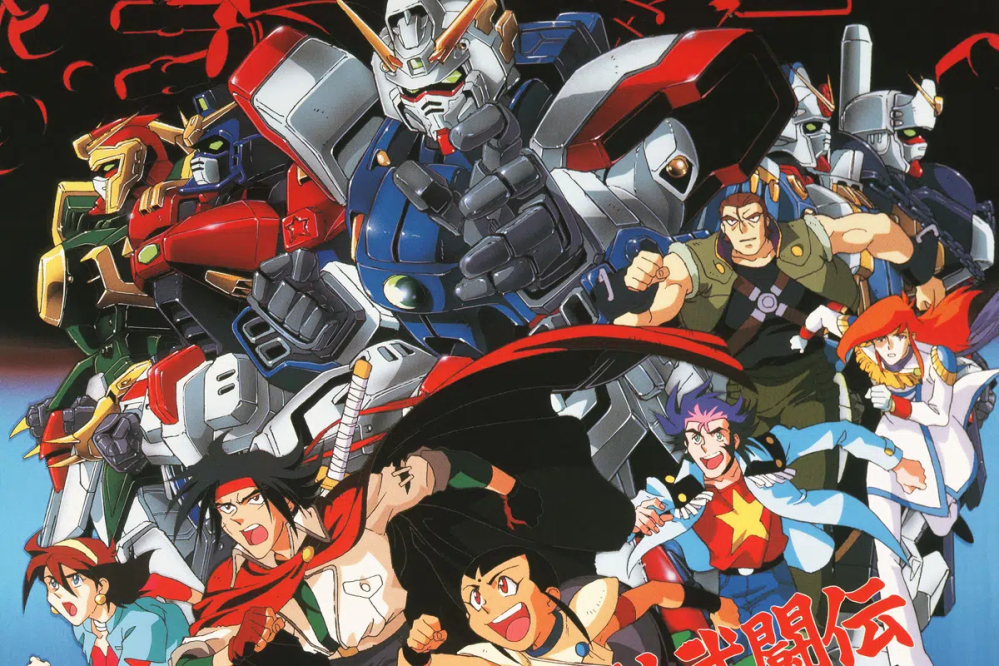 "Future Century" is like a spin-off story in the world of Mobile Suit Gundam. It's not connected to the main Gundam story called Universal Century.
In "Future Century," there's just one show called Mobile Fighter G Gundam. It's different from other Gundam shows because it's more about cool robots fighting like superheroes rather than serious war stories.
This show came out in 1994, a long time after the original Gundam series, and it was made to attract new fans. In G Gundam, instead of big space wars, there's a tournament every four years where people use mecha to fight. The winner gets to rule outer space until the next tournament.
Domon Kasshu, the main character, pilots the Shining Gundam for Neo Japan.
After Colony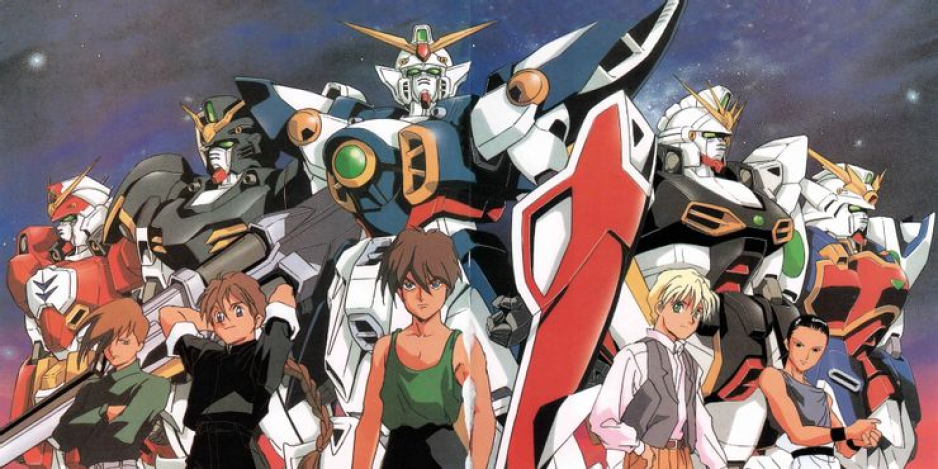 "Mobile Suit Gundam Wing" is a story set 195 years after a big event in the future. It starts with a plan called Operation Meteor. This plan is all about getting revenge on a group called OZ, which is part of a bigger group called the United Earth Sphere Alliance.
The story is about five young pilots who each have a big robot called Gundam. They're all very determined and want to destroy OZ no matter what, even if it means causing a lot of destruction.
After War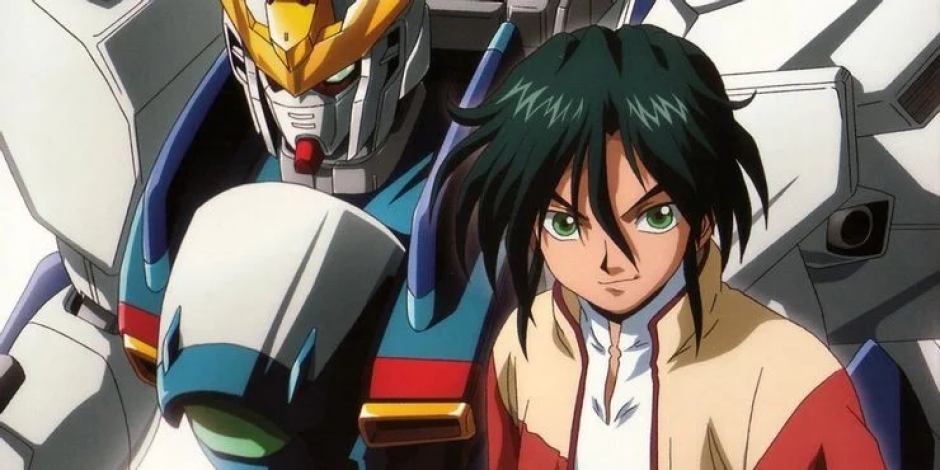 "The story happens 15 years after a big space war, and things are not so great for the people left behind. There's a group of fighters called the Vultures, and they go on missions to rescue folks and move things around to earn money and trade stuff. They have big armored vehicles for these jobs.
Our main character is Garrod Ran. He's a bit skeptical and not really into believing in things. He gets a job to save a particular person named Tiffa Adil, a Newtype. Garrod discovers a Gundam X robot in an old factory and uses it to rescue Tiffa.
After this, he joins the good Vultures who help Newtypes and protect them from bad folks who want to use their powers.
This series has a sad but hopeful feeling. Unlike most Gundam stories focusing on the middle of a war, this one looks at what happens after a big fight."
Correct Century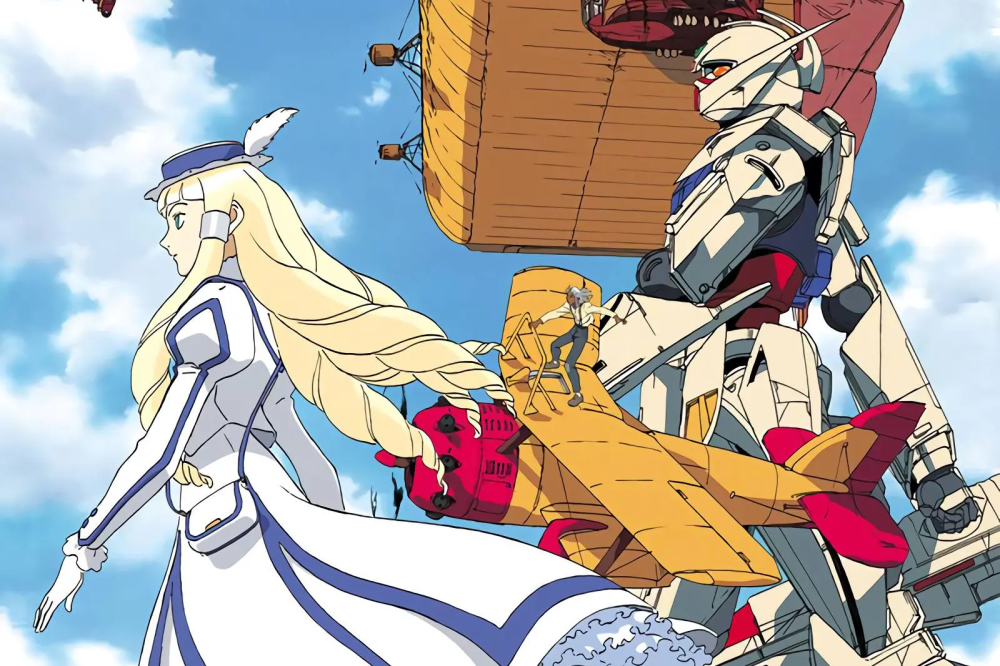 "Turn A Gundam happens in the year 2345, when two big groups, Moonrace and Earthrace, fight over what's left on Earth. A meteor hit Earth a while ago, making most of it unsuitable for living.
Our main character is Loran Cehack. He's from the Moon, but he gets mixed up in this fight on Earth while trying to figure out where he belongs and stop his pals from hurting each other.
Turn A Gundam doesn't focus so much on big battles. It's more about thinking and asking deep questions than other Gundam shows."
Cosmic Era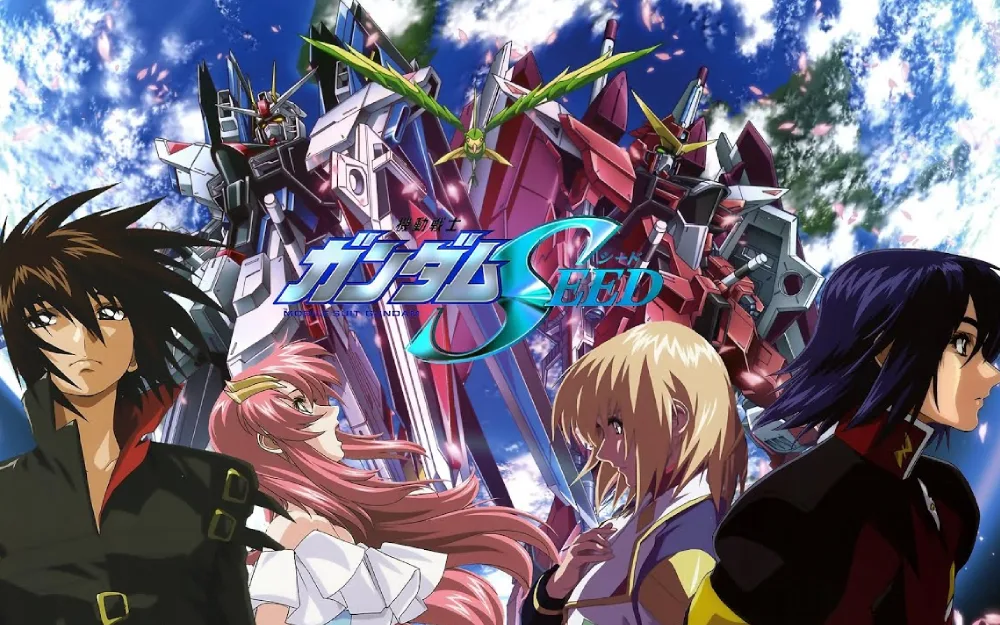 "In the Cosmic Era timeline, there are two series: Mobile Suit Gundam Seed and its sequel, Mobile Suit Gundam Seed Destiny. Gundam Seed started in 2002 and has become popular.
The story is set in Year 70 of the Cosmic Era. Like in other Gundam stories, people live in big space colonies and on Earth. But there's a problem. There's a big fight between Coordinators, superhumans made with notable changes, and natural, regular humans on Earth. A group called Blue Cosmos doesn't like Coordinators.
The main character, Kira Yamato, is a Coordinator living on Earth. His colony gets attacked, and he pilots a robot to protect his friends from his old friend, Athrun Zala.
So, Gundam Seed has some of the original Gundam series in it, but it has its own exciting story, too."
Anno Domini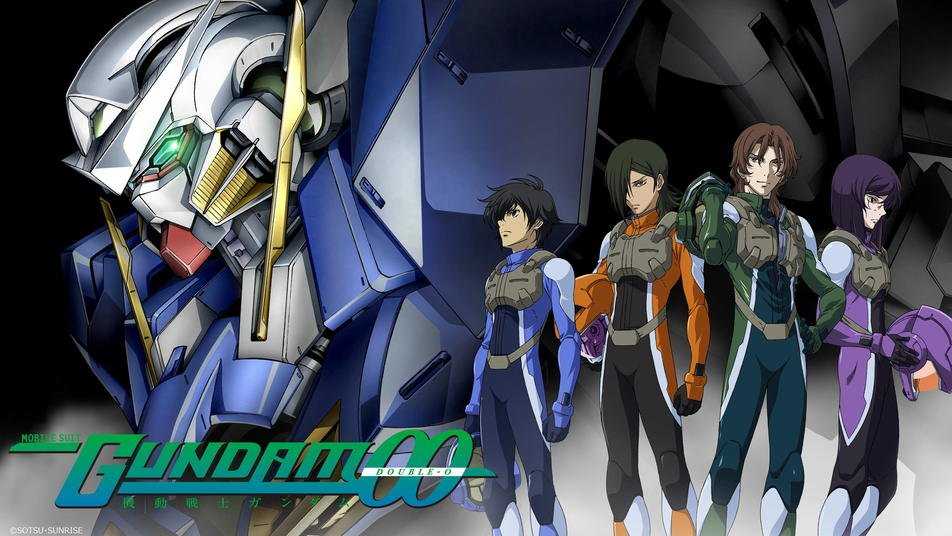 "Anno Domini (AD) is the timeline for Mobile Suit Gundam 00, which has two seasons and a movie called Mobile Suit Gundam 00: A Wakening of the Trailblazer. This timeline is set about 300 years into the future from our current time.
In Gundam 00, you'll find some similarities to Gundam Wing, but it's updated to fit better with today's world. The story revolves around a group called Celestial Beings. They tell the world they will step in and stop every war. Celestial Being has five skilled pilots from different parts of the world, and each has their reasons for doing this.
The series asks a big question: 'Is it okay to use violence to stop violence, and can we make peace by fighting wars?'"
Advanced Generation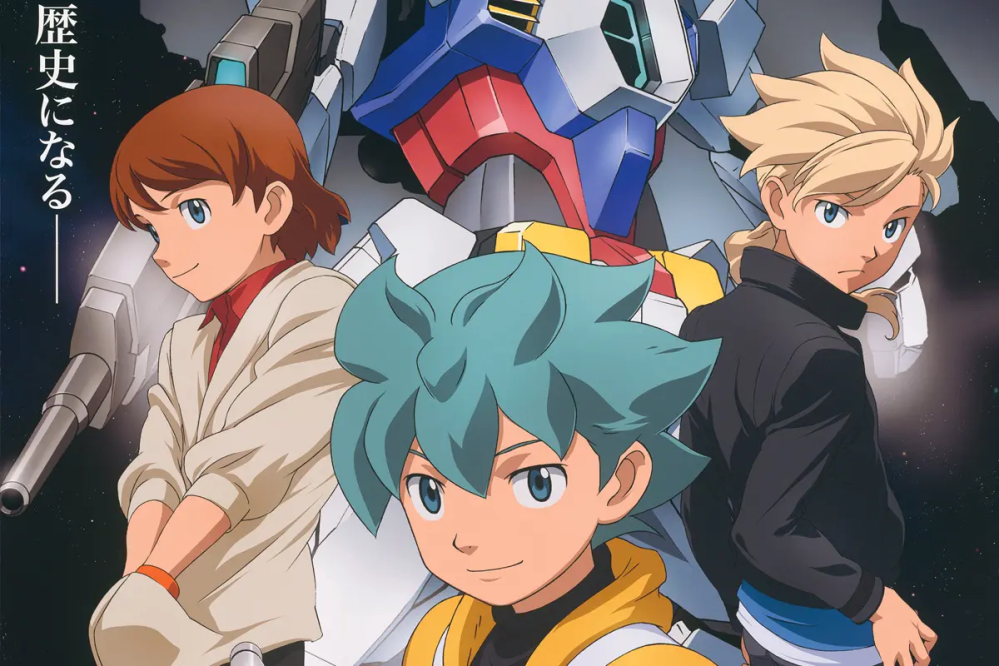 "Advanced Generation brings us Mobile Suit Gundam Age. This is a unique collaboration between Sunrise, a studio that makes anime, and a game developer named Level 5.
Originally, Gundam Age was only a video game, but Bandai decided to turn it into an anime.
The story in Gundam Age covers more than a hundred years. It follows a family of Gundam pilots during a long war known as the 'Hundred Years War'. Each part of the story focuses on a new generation of the family and their adventures during this war.
It all starts with Flit Asuno. He gets some unique plans called the 'AGE Device' and uses them to create a Gundam. Why? To protect humanity from an enemy called the 'Unknown Enemy' (UE)."
Post Disaster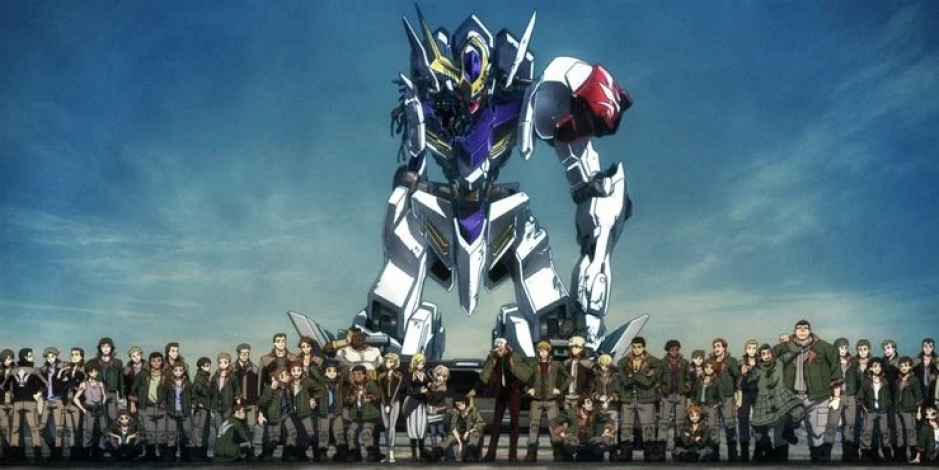 "Mobile Suit Gundam: Iron-Blooded Orphans (IBO) happens 300 years after a big war called the 'Calamity War'.
The story is about kids Mikazuki Augus and Orga Itsuka and their group Tekkaden. They want to make the world better.
Initially, we meet a rival group called Gjallarhorn, who are part of Earth's military. They want to hurt a girl named Kudelia Aina Bernstein. She wants to free her home, Chryse, from Earth's control.
Mikazuki and Tekkaden work for Chryse Guard Security (CGS). They're supposed to protect Kudelia on her way to Earth. But things get messed up, and Orga, the leader, figures out they've been tricked.
So, they start a fight against the people who tricked them. During this, Mikazuki gets a cool robot called Gundam Barbatos and fights against Gjallarhorn. After this fight, Orga and the others take over CGS and keep protecting Kudelia as Tekkaden, a group of mercenaries."
Ad Stella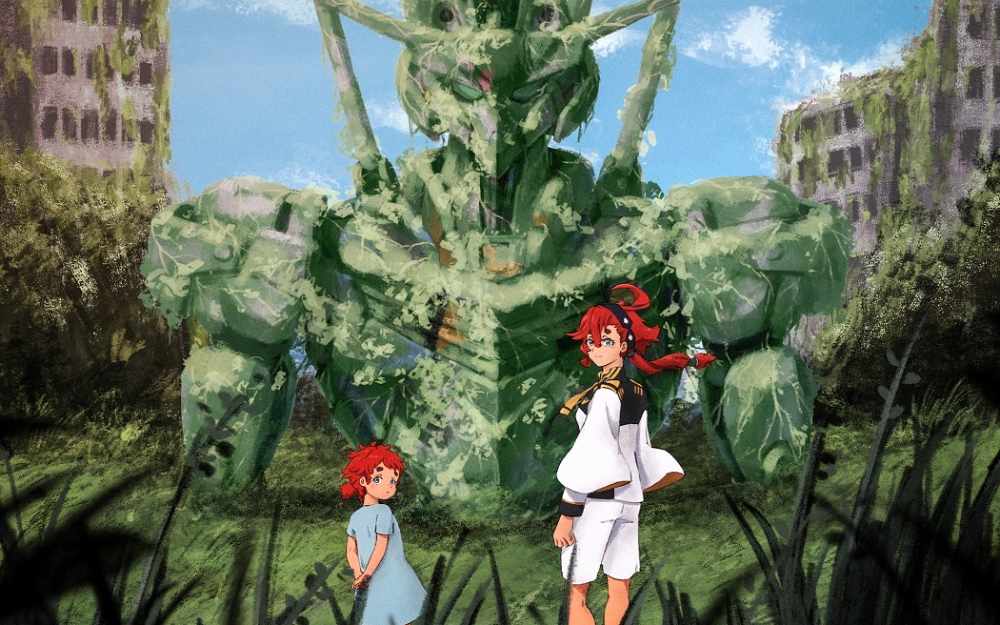 "Mobile Suit Gundam: The Witch From Mercury is the newest addition to the Gundam series. It's different because the main character is a girl named Suletta Mercury.
Suletta is a bit shy and not very showy. But she becomes the pilot of a new robot called Gundam Aerial on Mercury.
This story happens in a timeline called Ad Stella, in the year 122."