I Want to Eat Your Pancreas One of the romance anime that premiered in Japan in December 2018, I Want to Eat Your Pancreas (Kimi no Suizou wo Tabetai) is adapted from a light novel by Yoru Sumino. This anime tells the story of an anti-social man who finds a diary written by his classmate Sakura Yamauchi in a hospital.
After reading the dairy Haruki learned that Sakura is currently suffering from a serious disease in her pancreas. She still has a few months left. Sakura told him that apart from her family, Haruki was the only one who knew about her condition. Haruki promises to keep secret and will accompany Sakura towards the end of her life.
Oh yes, Kimi, no Suizou wo Tabetai also got a live-action adaptation with the same title. For those who haven't watched it, please watch it first.
If you like this anime, here we have listed Anime Like I Want to Eat Your Pancreas (Kimi no Suizou wo Tabetai) that you can watch. Of course, with the quality of the story, that is no less interesting.
Anime Like I Want to Eat Your Pancreas
1. Shigatsu wa Kimi no Uso (Your Lie in April)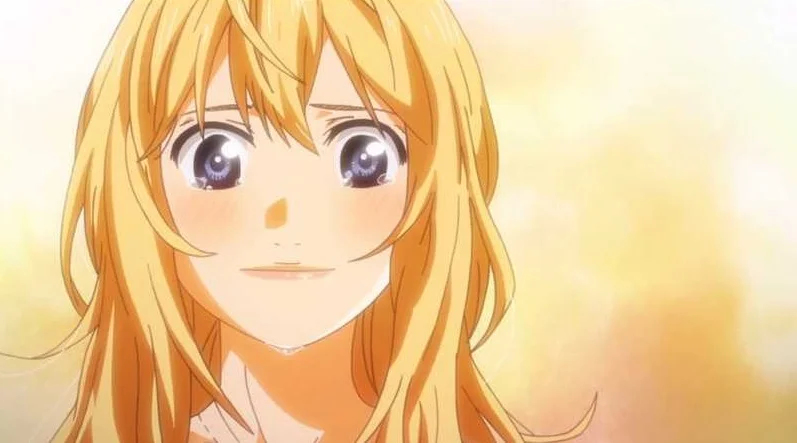 Your Lie in April is one of the saddest anime, Shigatsu wa Kimi no Uso focuses on Kousei Arima, a boy who is very talented at playing the piano.
He has won many competitions and is known to many as the best child pianist. However, when his mother dies, Kousei's mental health drops drastically and he is unable to hear the sound of his own piano. Although actually, Arima's sense of hearing is in good health.
2. Koe no Katachi (A Silent Voice)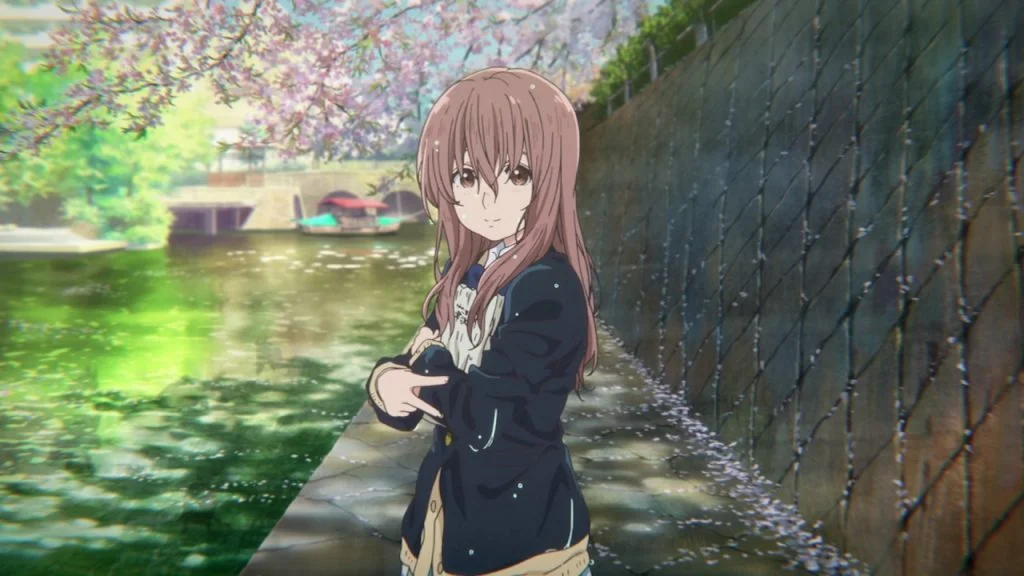 Koe no Katachi (A Silent Voice) follows the story of Shoya Ishida, a man who used to have many friends until he finally experienced social rejection—shunned by his friends—because of an incident that occurred in elementary school.
Shoko Nishimiya, her schoolmate Shoko Nishimiya has a hearing loss and is continuously bullied by some students who think she is disabled. Ishida, one of the kids who bullied her in elementary school does not fare much better in high school. When he enters high school and befriends her she starts to open up, but things are never the same.
A Silent Voice is similar to Kimi no Suizou wa Tabetai in that they both revolve around female protagonists, Nishimiya and Sakura. These two anime change their male protagonists' lives who were anti-social at the start and were able to re-establish friendships with many people. These two anime films make you feel emotional and change your outlook on life. So, you should watch Koe no Katachi.
3. Tsuki ga Kirei (As The Moon, So Beautiful)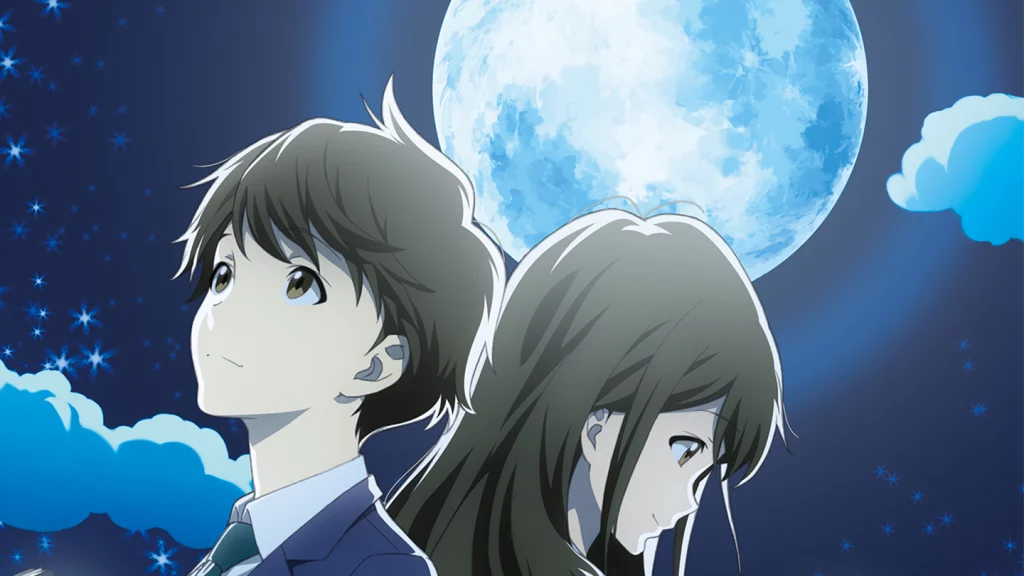 Tsuki ga Kirei focuses on the love story of two high school teens in their final year, Kotarou Azumi and Akane Mizuno. Despite being in the exact middle school, Kotarou and Akane didn't know each other before due to class differences. Then in third grade, they finally enter the same class, and their love story begins.
Both Tsuki ga Kirei and Kimi no Suizou wa Tabetai feature storylines with deep and touching—emotional— meanings. The romantic relationships of the characters are also very sweet.
4. Kimi no Na Wa. (Your Name.)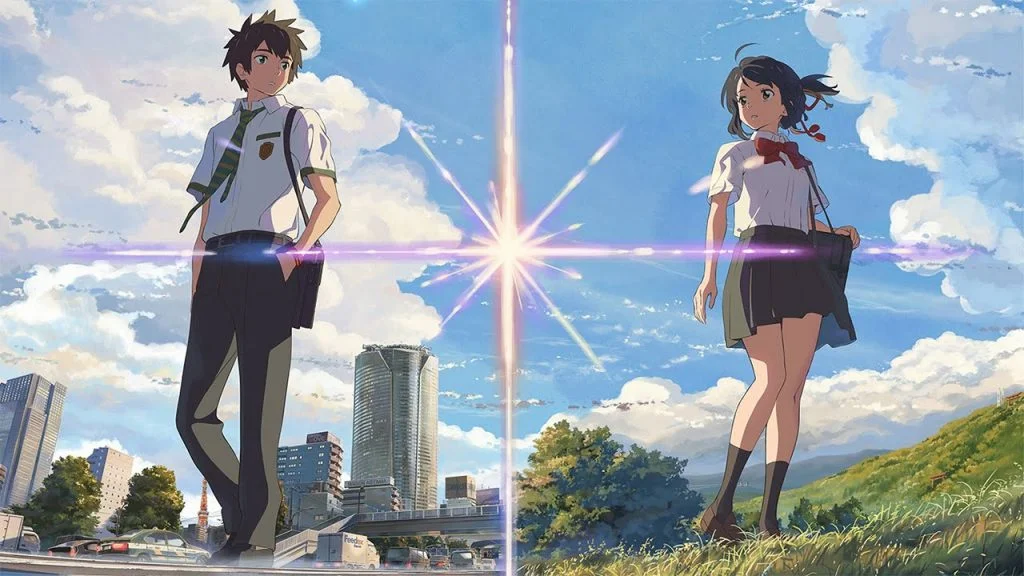 Mitsuba, a country girl living in Itomori, wants to live the life of a man in the bustling city of Tokyo. Meanwhile, Taki, a boy who lives the life of a school student and restaurant worker in Tokyo, longs for the countryside.
One day, the two of them swap bodies. Mitsuha must undergo the activities she dreamed of as Taki. Meanwhile, Taki has to live life as Mitsuha in the village. One of the most popular anime from Makoto Shinkai, Kimi no Na wa or Your Name, tells the love story of Mitsuha Miyamizu and Taki Tachibana.
These two anime films are similar in that they tell sweet love stories with various vital moments. I recommend these anime if you enjoy any sweet story.
5. Hanbun no Tsuki ga Noboru Sora (Looking Up At The Half-Moon)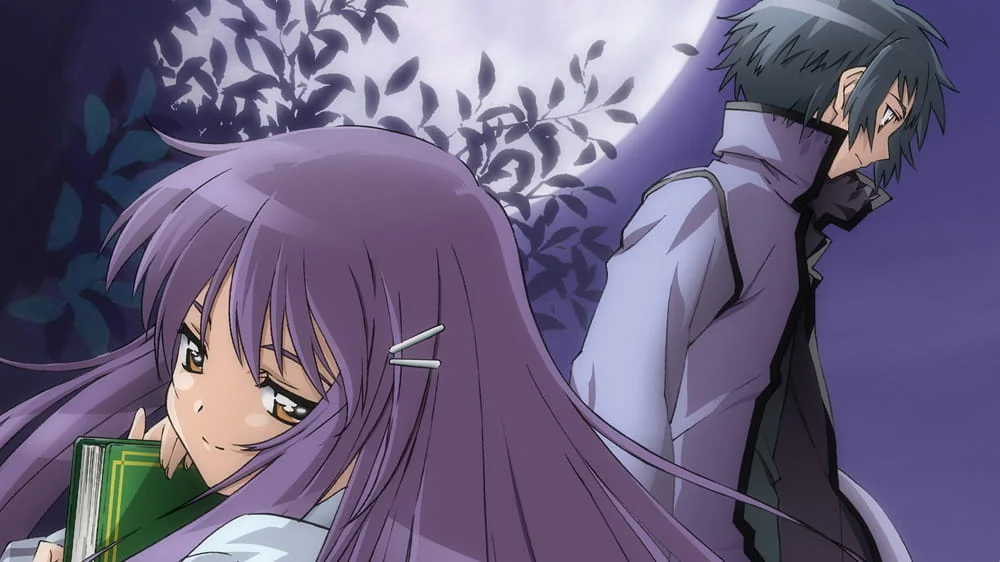 Hanbun no Tsuki ga Noboru Sora is a drama and romance anime. It tells the story of Ezaki Yuuichi, a boy infected with Hepatitis A. As a result, he loses his friends and is shunned by his family.
The most painful thing was that he had to live alone in the hospital. Because he was bored, he was desperate to escape from the hospital but was immediately caught by the hospital.
One day, Ezaki meets Rika and falls in love at first sight. I was mesmerized by her beauty. Rika is very selfish, but Ezaki gradually becomes attracted to her. It turns out that Rika's reason for being selfish is because of an illness, and they will soon die.
The synopsis shows that this anime is very similar to Kimi no Suizou wa Tabetai. Both anime focus on characters suffering from an illness, and their lifespan ends. Both also teach us to appreciate the time spent with loved ones.
6. Hyouka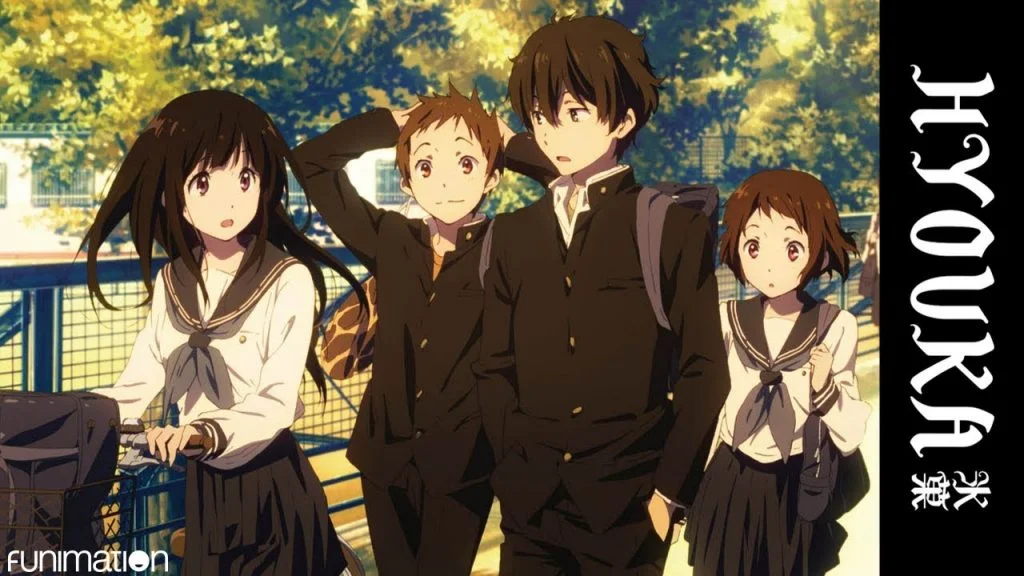 Hyouka tells the story of a student named Houtarou Oreki. The main character, Houtarou, is a very lazy and unhelpful person. He can solve challenging problems, but not to the point where he makes an active effort.
One day, his older brother forces him to join a classical literature club. Coincidentally, his brother was a former member of the club. His brother forced him to enter to keep the club alive. Sometime later, a girl named Chitanda Eru appears who is interested in joining the club, followed by 2 other students, Satoshi Fukube and Mayaka Ibara.
The two anime's main characters share many traits. They are both cynical until they meet cheerful girls and learn that life is more than just doing everyday activities.
7. 3D Kanojo: Real Girl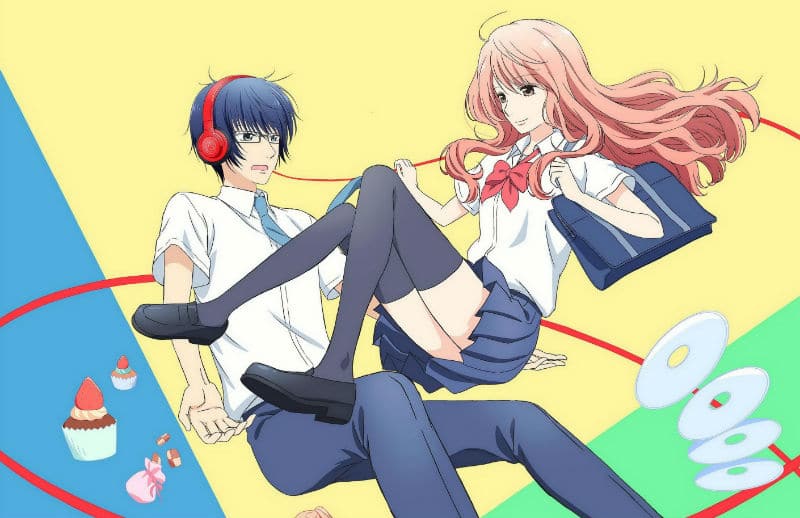 Hikari Tsutsui is an anti-social, clumsy teenager who always plays games and watches anime. This is what makes him always ostracized by his classmates. Tsutsui only has one friend, Yuuto Itou, who likes wearing cat ears and has the same hobby as him.
One day, Tsutsui is late for school and is punished by cleaning the swimming pool. There, he meets Iroha Igarashi, one of the students who his friends shun because she has more fame than they do. Tsutsui tries to avoid Iroha because he believes getting involved with her will lead to trouble.
"Kanojo Real Girl" follows a boy who's not at ease with popular girls and their lifestyles. They then live together and share their time before it ends.
8. Angel Beats!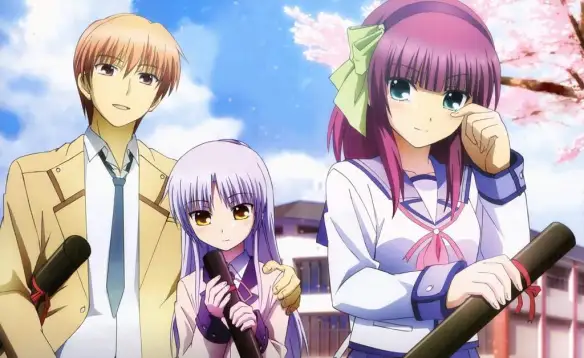 What Angel Beats has in common with Kimi no Suizou wo Tabetai is that they both focus on death, the unexpected, and the unspoken. And how all these things can change from happy to sad at the peak. Based on the original work written by Jun Maeda, Angel Beats tells of when Otonashi Yuzuru wakes up and realizes that he has died.
A girl named Nakamura Yuri informs him that he is now in an afterlife, and Yuzuru only remembers his name. Yuri informs him that he is the leader of the SSS (Shinda Sekai Sensen), an organization to defeat the angel named Tachibana Kanade.
I would suggest you watch eight anime like I Want to Eat Your Pancreas (Kimi no Suizou wo Tabetai). Do you have any other recommendations?