With the announcement of multiple anime releases confirmed we have received another update which is about The Eminence in Shadow. The anime will hit Japanese televisions in 2022 which is confirmed by their official website.
With the release of confirmations the first promotional image, information about the studio working on the project and the first official trailer is also released. All these details are shared on their anime official website.
The Eminence in Shadow Releases First trailer
The animation of the anime will be done by the Nexus Animation Studio. And other Details which include:
Series Director: Kazuya Nakanishi (Chief Animation Director at Darwin's Game)
Character Designer: Makoto Iino (Suppose a Kid From the Last Dungeon Boonies Moved to a Starter Town, Demon Lord, Retry!)
Screenplay: Kanichi Katou (Black Clover)
The Eminence in Shadow Promotional Image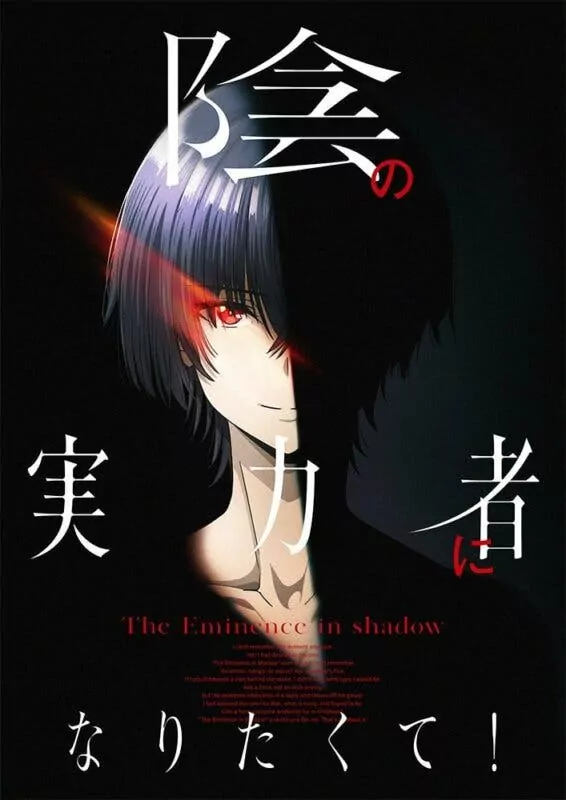 Synopsis:
Shadow brokers are beings that go completely unnoticed and pose as nondescript people when in reality they are the ones who control everything from the shadows. Cid, the protagonist of The Eminence in Shadow, trains every night to become someone like that, but his life changes the moment he dies from a fatal accident. To his surprise, this young man awakens in another world as the leader of a secret organization secretly fighting the forces of evil. Your time has come to an end.