Gosho Aoyama and his team are celebrating, as the Detective Conan manga is about to break a record that very few mangas have: reaching 100 volumes. On the occasion of this event, those responsible for the work are preparing special projects such as two new spin-off animes or a commemorative image, but they also had bad news for the fans.
As reported from the Manga account Mogura RE, after the release of volume 100 of Detective Conan, the series will enter a one-month hiatus. The wait will be extended until next December 1, when the readers of Weekly Shounen Sunday magazine will be able to follow the adventures of Conan Edogawa with the number 1/2022.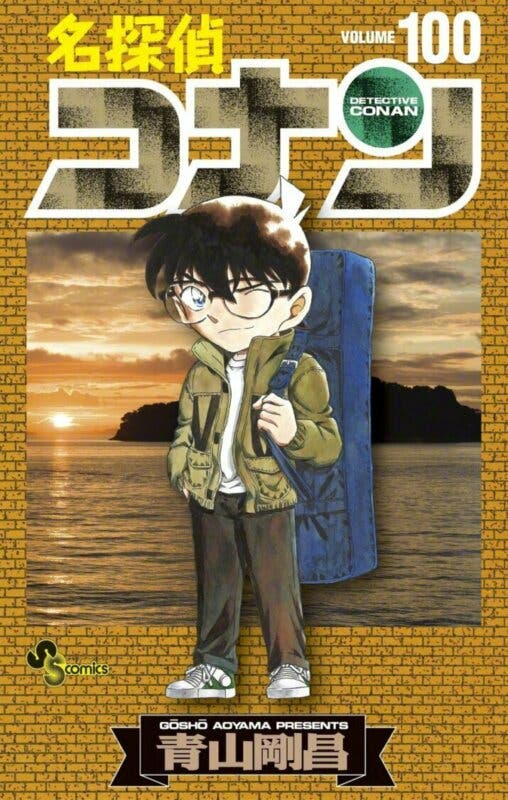 But the news does not end here, as those responsible for the franchise also commented that the first official details of the next Detective Conan movie will be included in that same issue. With her, there would already be 25 productions in total. I remind you that the last film of the young detective was released this year and received the title of Detective Conan: The Scarlet Bullet.
Sypnosis:
Detective Conan is an anime that tells the story of Shinichi Kudo, a young and extremely talented detective who, after being involved in a case involving two mysterious men in black, ingests a poison that shrinks his body until he becomes that of an elementary school boy.
From that moment, he adopts the name Conan Edogawa and remains under the tutelage of private detective Kogoro Mouri and his daughter Ran. Conan will try to find these men in black again to recover his body, and along the way, he will be involved in hundreds of cases of murder, kidnapping and more.