This animated movie by acclaimed director Hayao Miyazaki features 10-year-old Chihiro and her parents who stumble on an abandoned amusement park.
After Chihiro's parents are turned into pigs, she meets Haku, who explains that the playground is a hotel for supernatural beings who need a rest while they're in the earthly kingdom. Chihiro has to do this job so she can save herself and her parents.
So let's check out some most popular Spirited Away Quotes said by the  Spirited Away Characters.
Best Spirited Away Quotes
Lin Quotes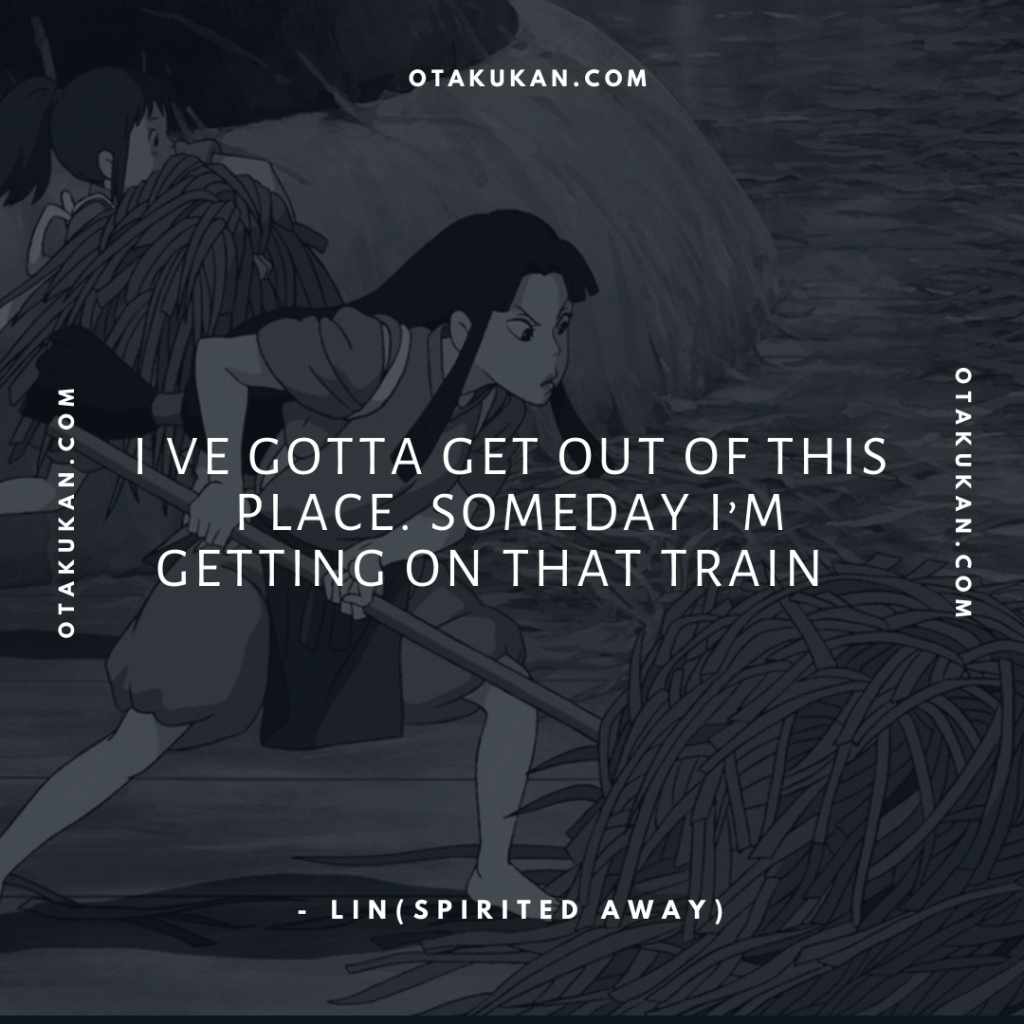 1. I ve gotta get out of this place. Someday I'm getting on that train."    – Lin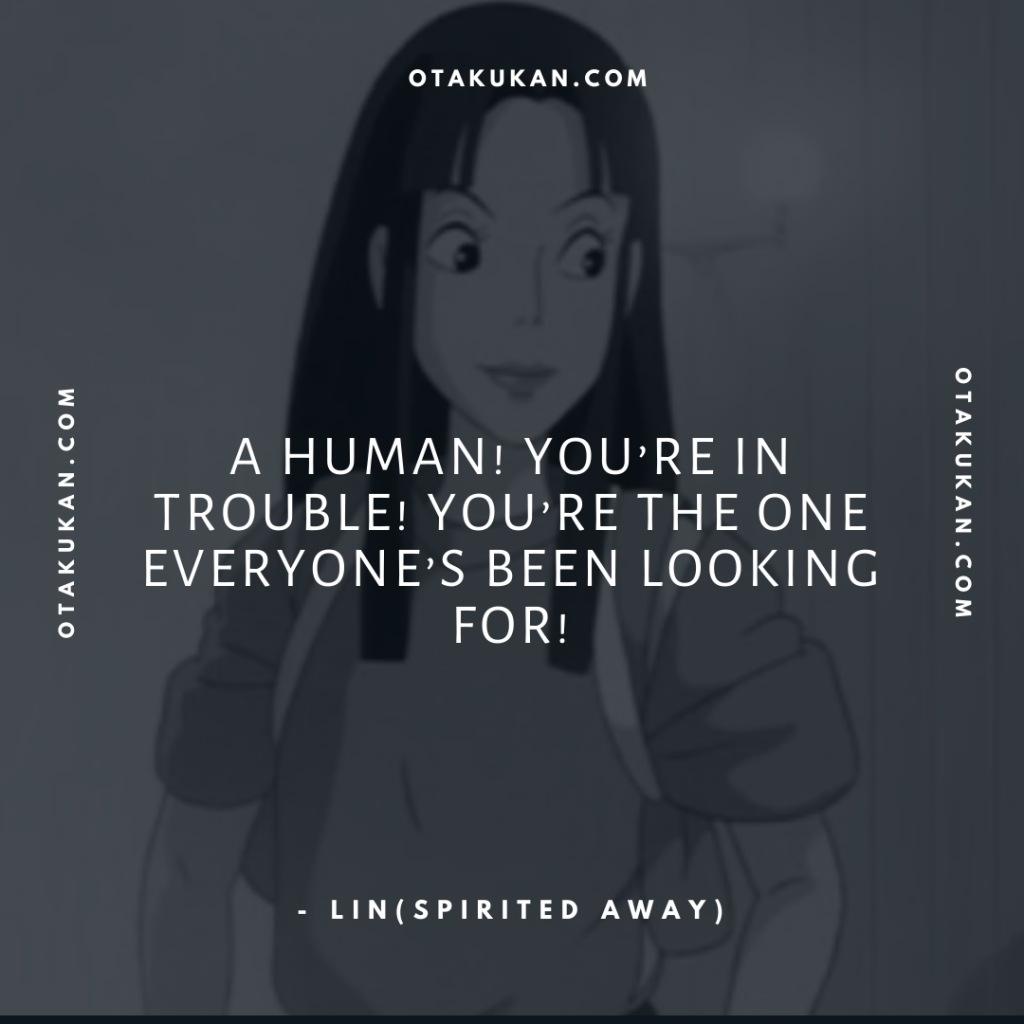 2. A human! You're in trouble! You're the one everyone's been looking for!   – Lin Quotes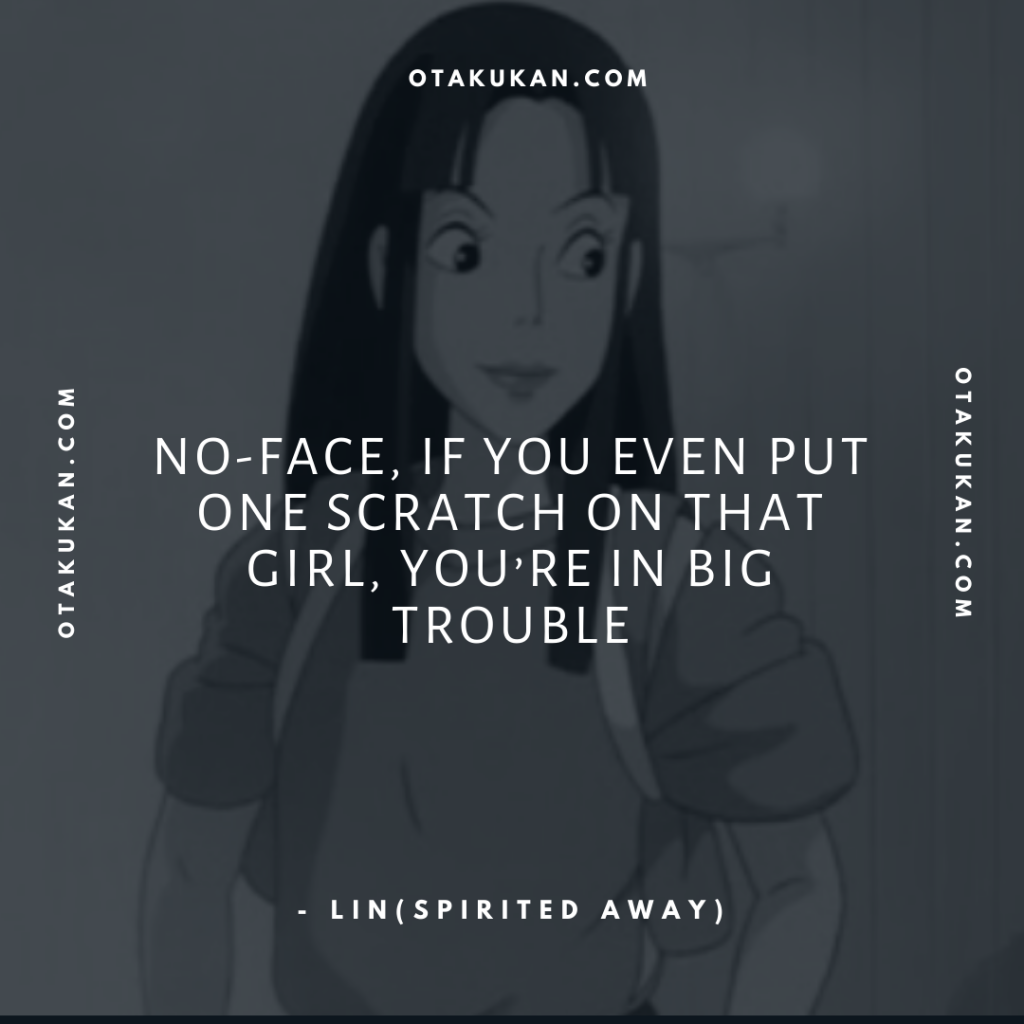 3. No-Face, if you even put one scratch on that girl, you're in big trouble.   – Lin
Haku Quotes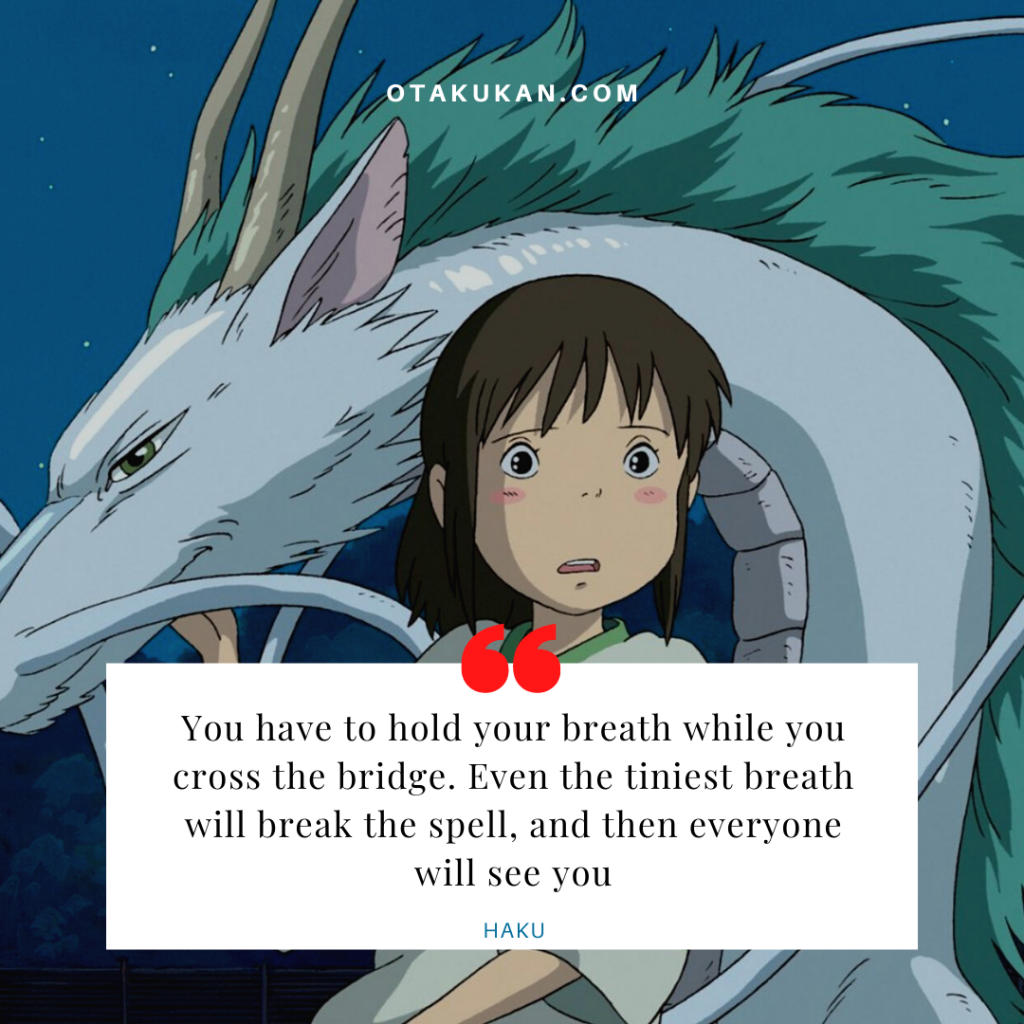 4. You have to hold your breath while you cross the bridge. Even the tiniest breath will break the spell, and then everyone will see you.    – Haku Quote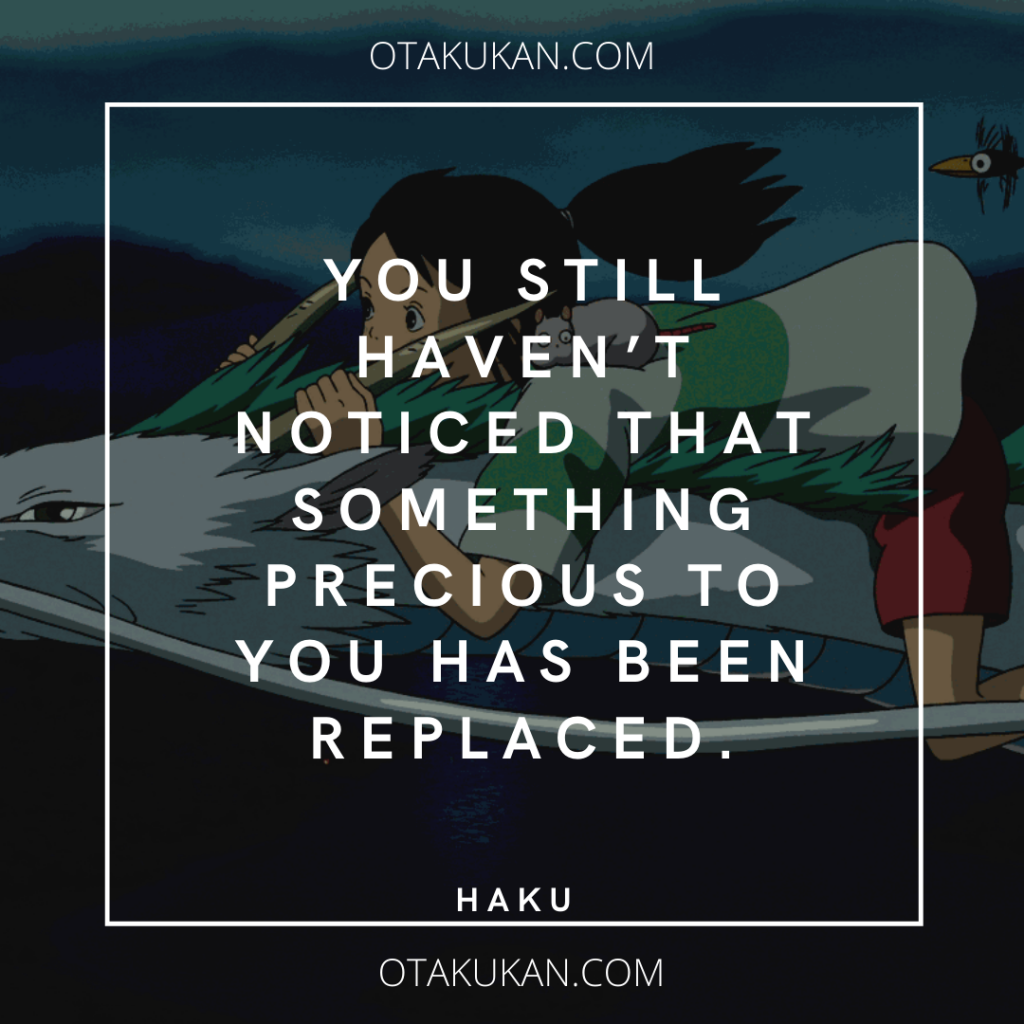 5. You still haven't noticed that something precious to you has been replaced.  – Quote By Haku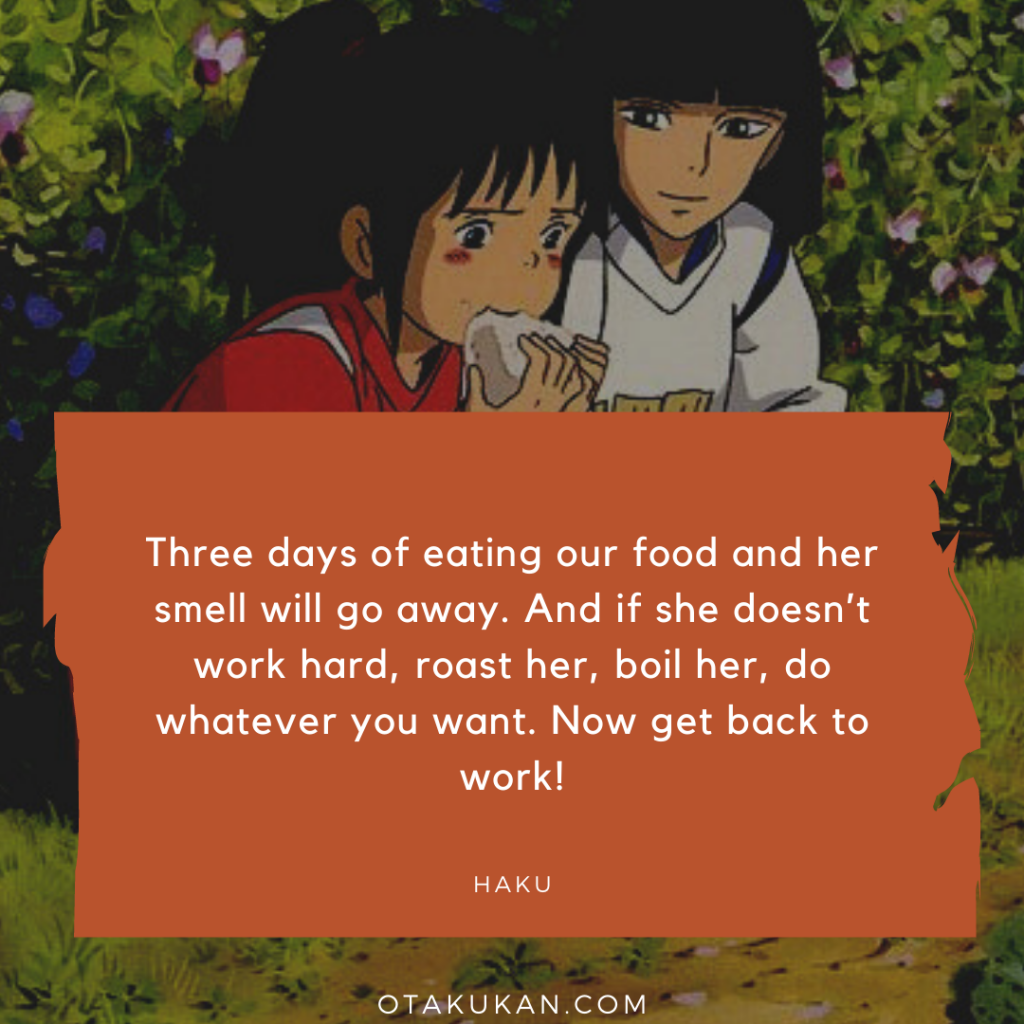 6. Three days of eating our food and her smell will go away. And if she doesn't work hard, roast her, boil her, do whatever you want. Now get back to work!   – Haku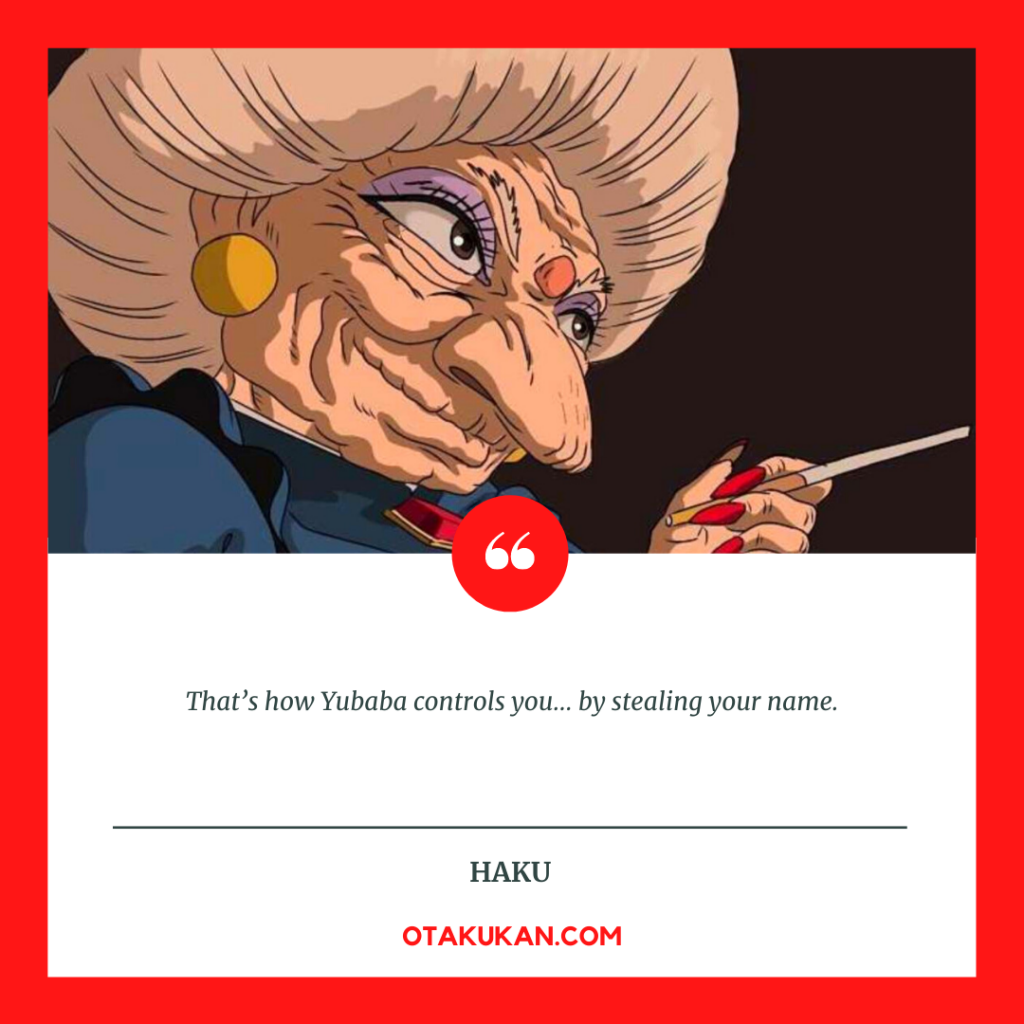 7. That's how Yubaba controls you… by stealing your name.    – Haku