Rukia Kuchiki is a character in Bleach created by Tite Kubo, and she is the lieutenant of the 13th Division.
She wears a black kimono with a white sash and can master two types of magic. Her Zanpakutō is a 'snow-white sleeve,' allowing her to cast spells similar to those used by Soul Reapers. But she is talented, loyal, and protective of her friends, even at the cost of her self-defense.
Her quotes are often full of advice and inspiration. So lets Check out some Quotes by Rukia Kuchiki.
The Best Rukia Kuchiki Quotes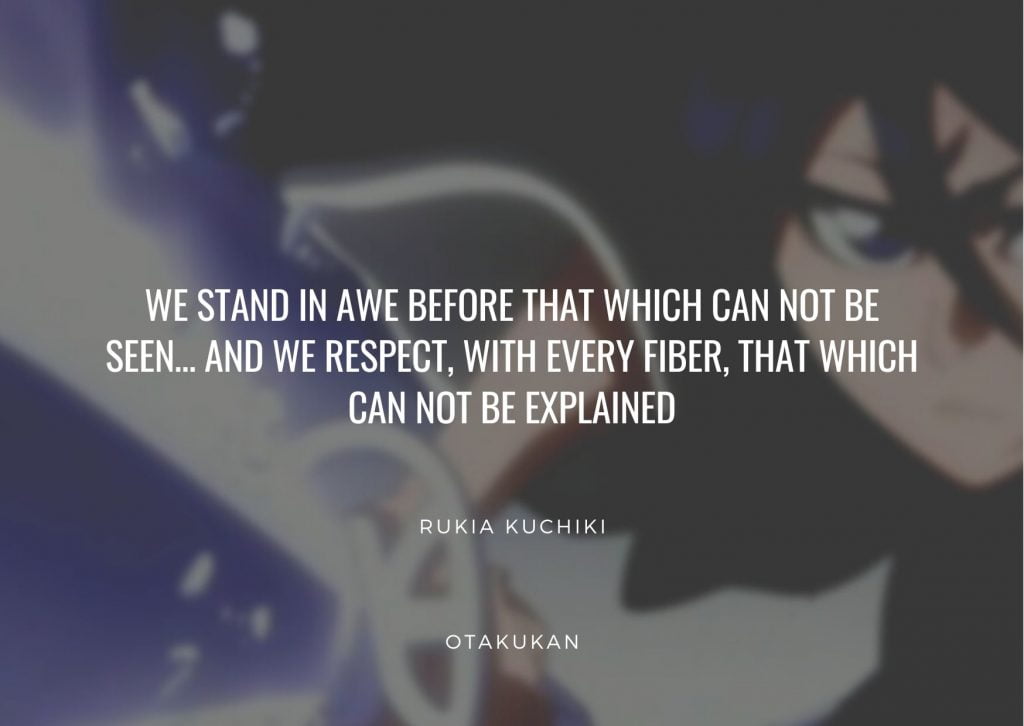 We stand in awe before that which can not be seen… And we respect, with every fiber, that which can not be explained. – Rukia Kuchiki
2. Why don't you ever pick up when I call you in emergencies like this? You call yourself a businessman! Then why do you show up when you're not wanted, and then when I really need you, you won't answer?! – Rukia Kuchiki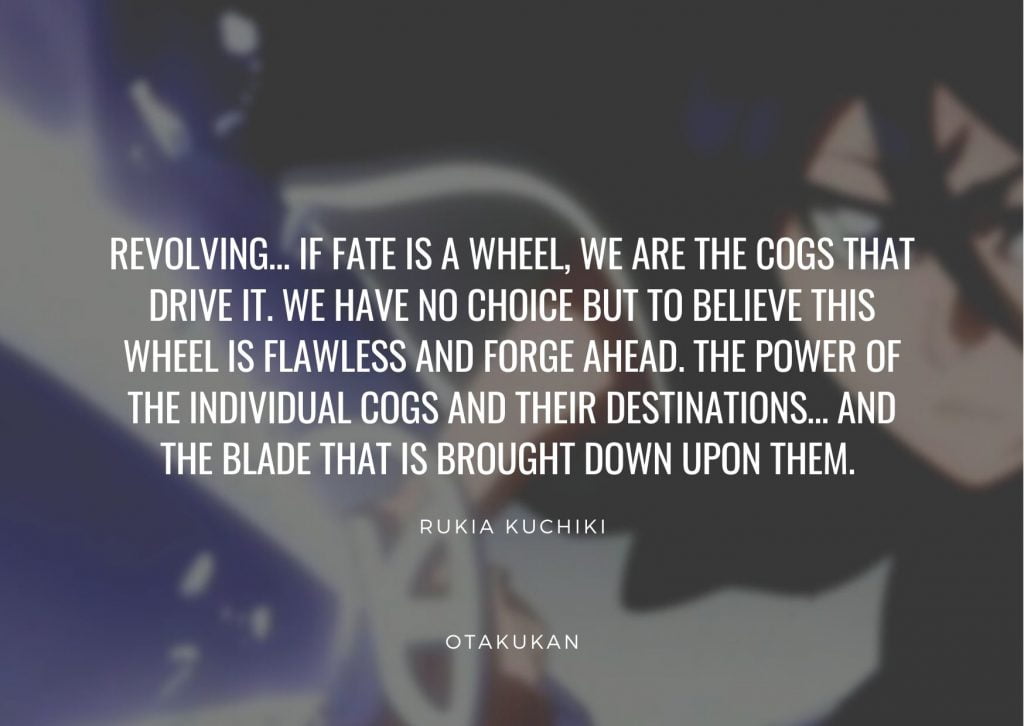 3. Revolving… If fate is a wheel, we are the cogs that drive it. We have no choice but to believe this wheel is flawless and forge ahead. The power of the individual cogs and their destinations… And the blade that is brought down upon them.
4. They say the tongue is the root of all misfortune.
5. People can hold onto hope since death is that which cannot be seen.–  Quotes By Rukia Kuchiki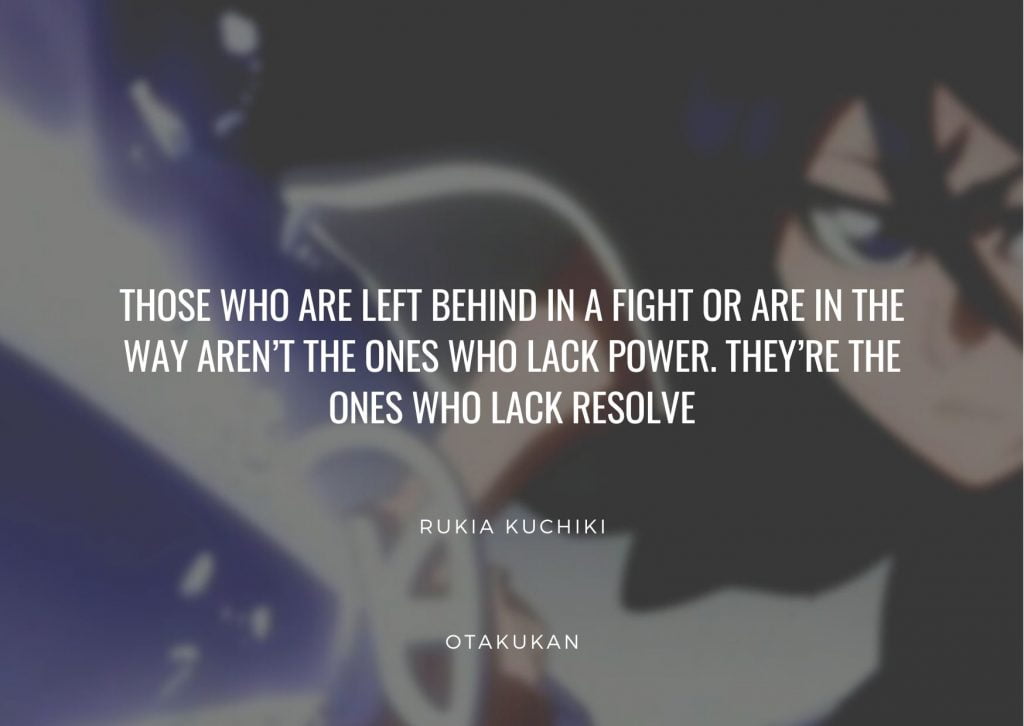 6. Those who are left behind in a fight or are in the way aren't the ones who lack power. They're the ones who lack resolve.– Rukia Kuchiki
7. Hit a nerve, did I? Well, don't worry, Mr. Officer. Now you have the rank, the pompous attitude, and weird eyebrows to go with it! – Quotes by Rukia Kuchiki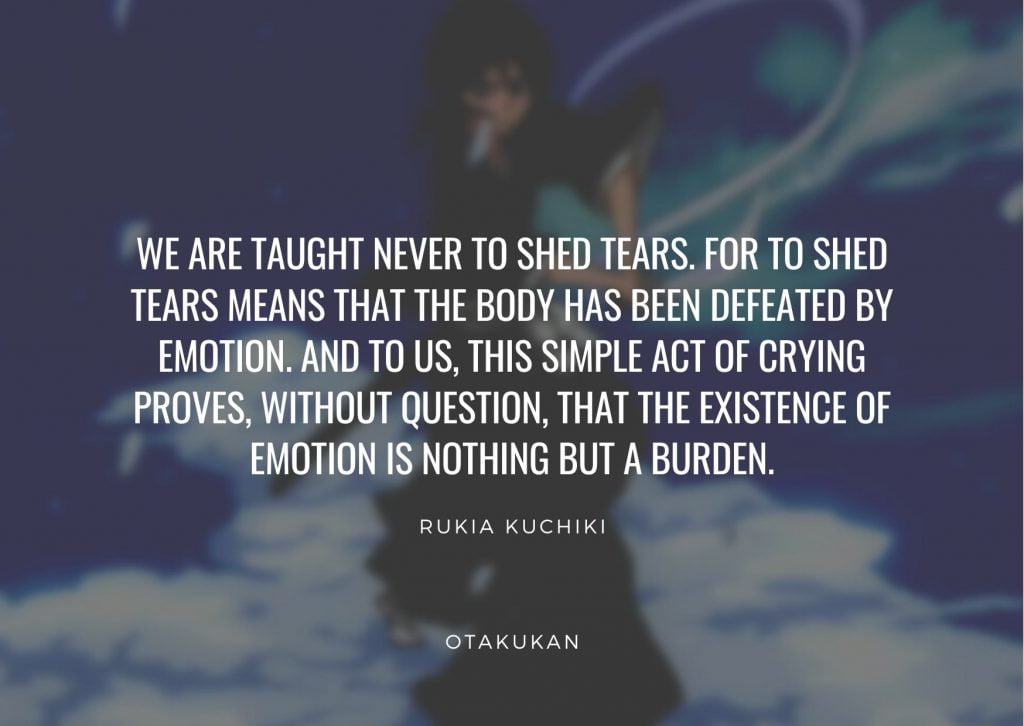 8. We are taught never to shed tears. For to shed tears means that the body has been defeated by emotion. And to us, this simple act of crying proves, without question, that the existence of emotion is nothing but a burden. – Rukia Kuchiki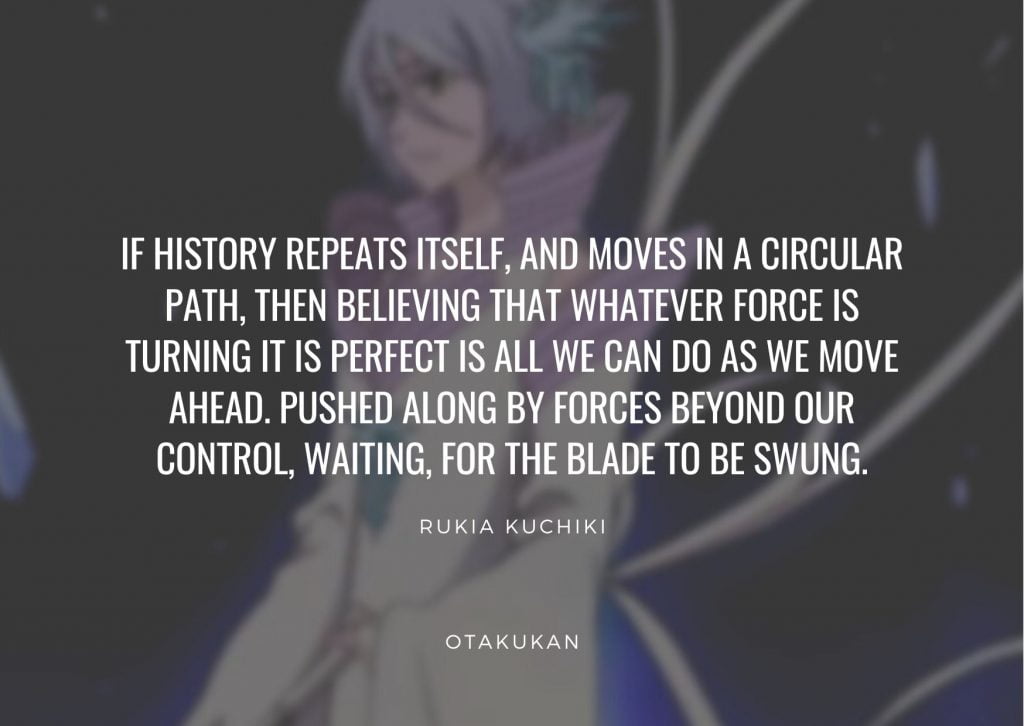 9. If history repeats itself, and moves in a circular path, then believing that whatever force is turning it is perfect is all we can do as we move ahead. Pushed along by forces beyond our control, waiting, for the blade to be swung." – Rukia Kuchiki Quotes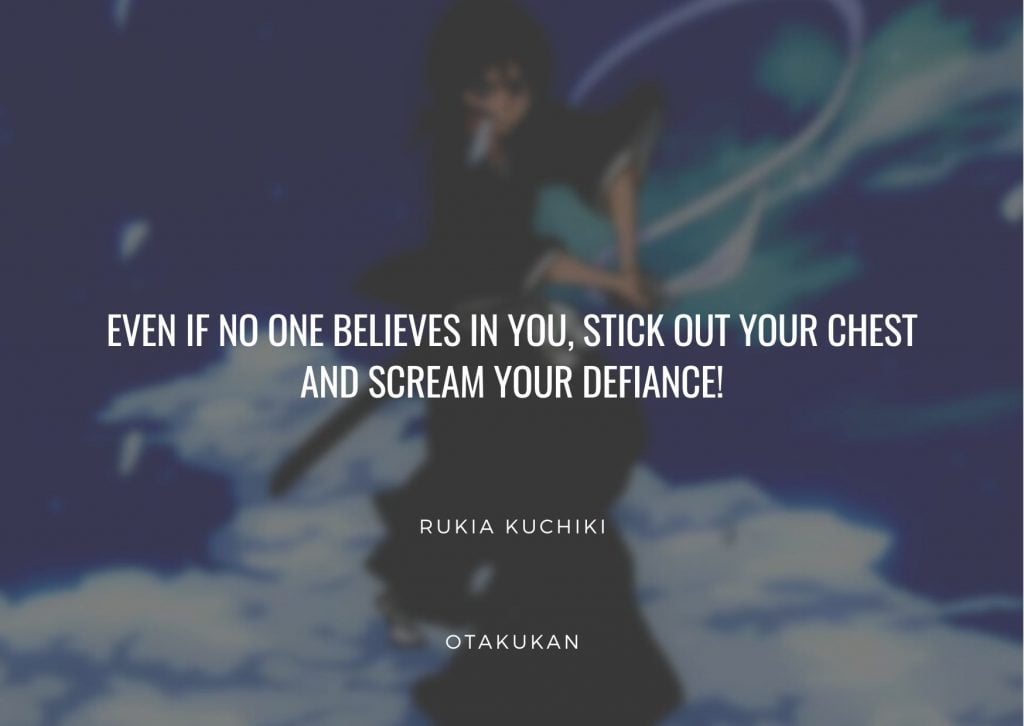 10. Even if no one believes in you, stick out your chest and scream your defiance! – Rukia Kuchiki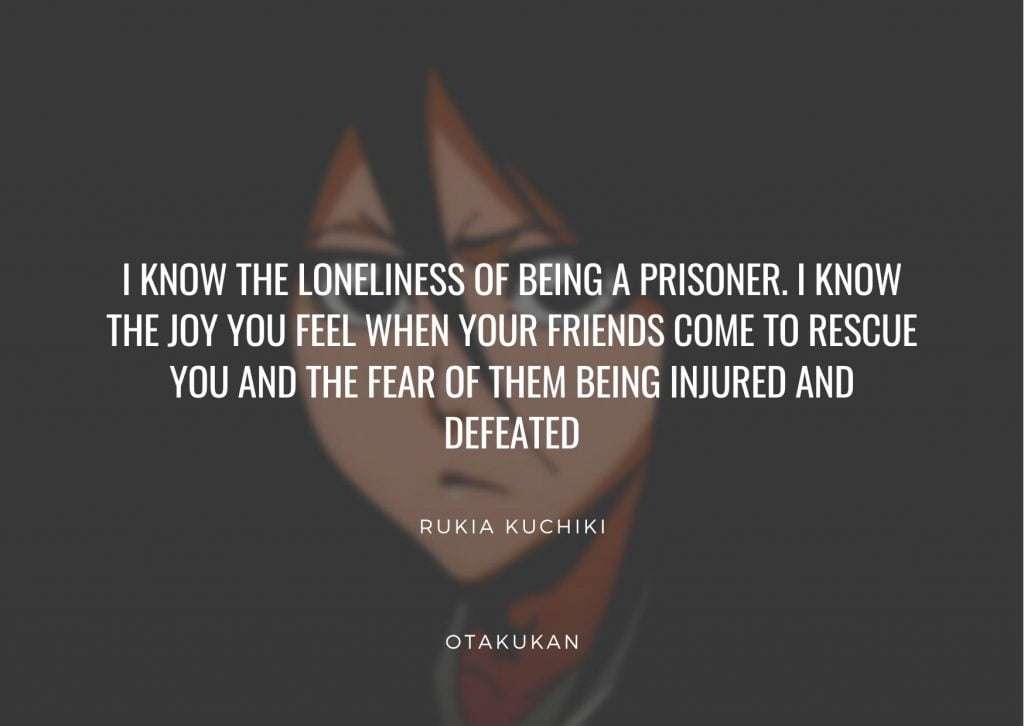 11. I know the loneliness of being a prisoner. I know the joy you feel when your friends come to rescue you and the fear of them being injured and defeated.