A lot of fans all over the world now follow anime, which is no longer an exclusive Japanese art form. Many anime fans have various interests surrounding the anime niche, and anime art are one of them.
So are you an anime fan looking for the best sites for captivating anime art?
We've scoured the web for the most exceptional online platforms that offer a vast collection of beautiful, high-quality artwork inspired by your favorite anime shows. These websites have everything from fan-made illustrations to official art from popular manga series.
So whether you're an avid collector or simply seeking inspiration for your next cosplay costume, we've covered you with our definitive list of the best sites to find anime art!
Best Sites To Find Anime Art
1. Pixiv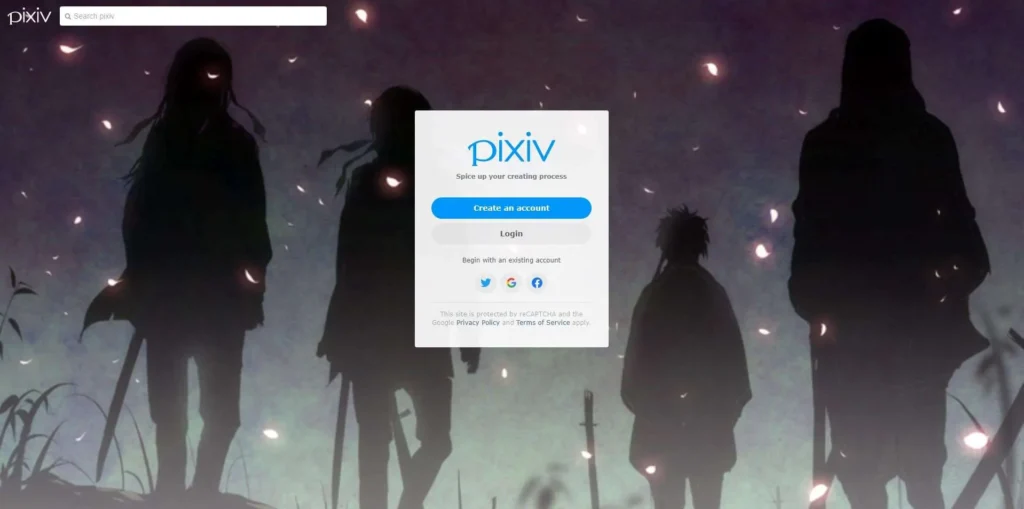 Pixiv is an online community for artists. It's a great place to share your work, get feedback from other artists, and discover new art. You can also find inspiration for your work and learn about different techniques and styles.
Pixiv is a great resource for any artist, whether you're just starting out or a seasoned pro. It is widely known that Pixiv is a haven for illustrators and fans of illustration, especially anime art fans.
2. DeviantArt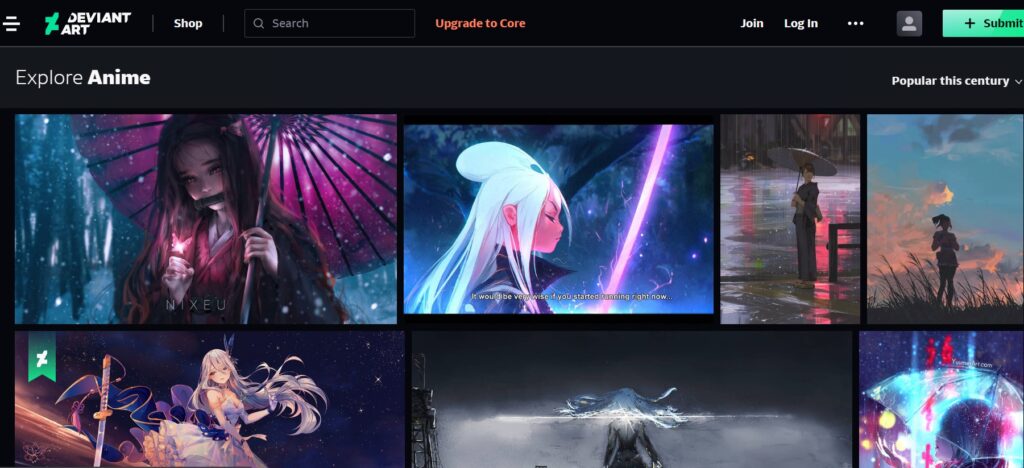 Launched in 2000, DeviantArt has been around for almost two decades, and through that site, we can easily find a variety of artists who share their artwork, including anime artwork.
If you're looking for anime art, you can easily search tags like "Anime" or "Manga" or the names of the anime characters you'd like to see. Signing up for DeviantArt requires no subscription, but you can commission artists.
3. Behance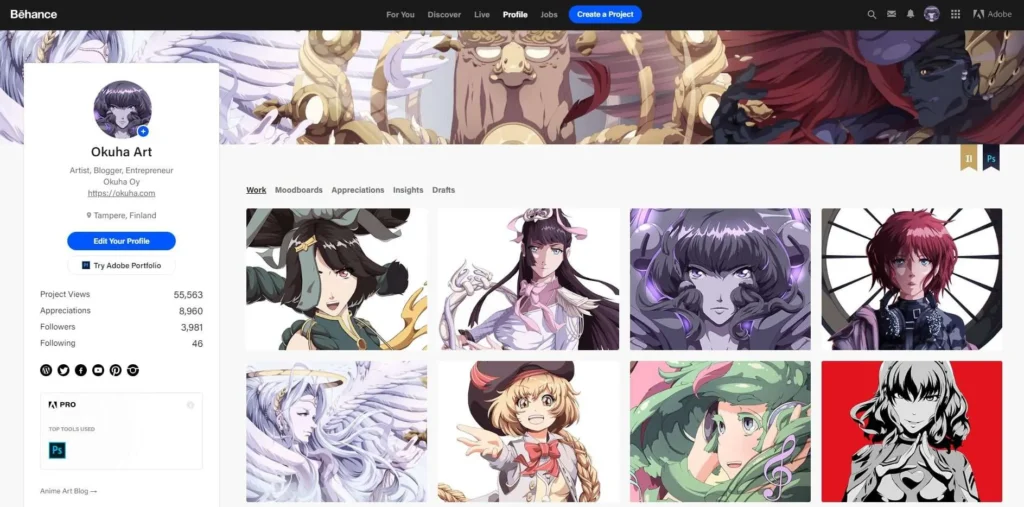 Behance is a great platform for artists of all types, but it's especially well-suited for those who work in the anime genre. There's a large and active community of anime artists on Behance, which makes it easy to find like-minded creatives to connect with.
And because Adobe owns Behance, there's also access to powerful tools and resources that can help take your anime artwork to the next level. So if you're looking to showcase your anime art online, Behance is worth checking out.
4. Pinterest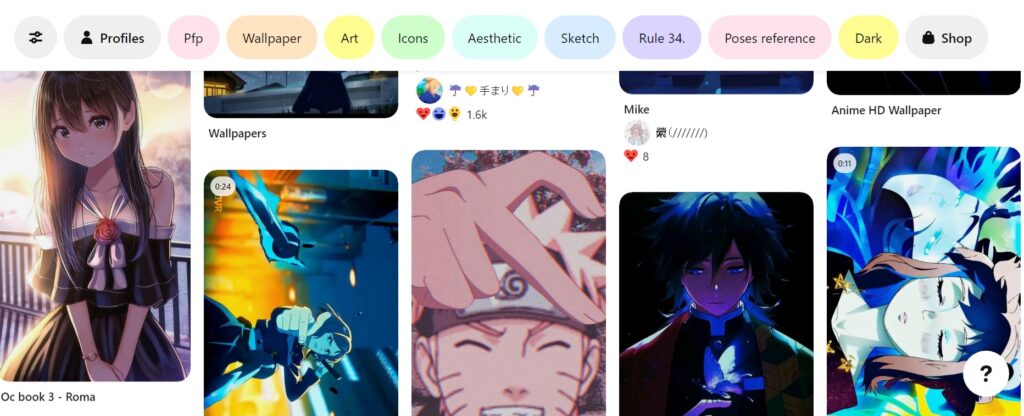 You might have probably seen some amazing artwork on Pinterest. There's just something about how anime artists can capture the emotions of their characters that makes for some truly stunning pieces.
Whether it's a heart-wrenching scene from a sad anime or a funny moment from a comedic one, there's bound to be an anime art piece that perfectly captures your feelings. And if you can't find exactly what you're looking for, you can always commission an artist to create a custom piece for you.
So if you're ever feeling down or want to look at some beautiful artwork, check out Pinterest. You might find your new favorite anime art piece!
5. Instagram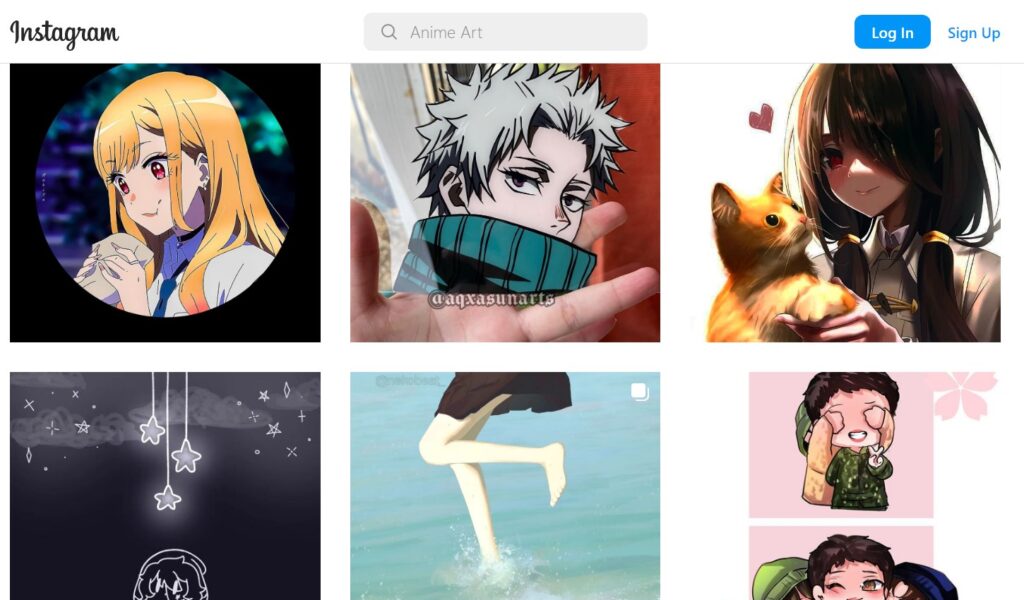 Recently Instagram has also become a popular platform for sharing anime art. Artists post their work, followers leave comments and likes, and everyone can enjoy the artwork.
Some of Instagram's most popular anime artists have hundreds of thousands of followers. Their work is often stunning and original, and they frequently post new pieces.
Anime art can be a great way to show off your love of the genre and express yourself through art. We've highlighted some of the best sites where you can find anime art, ranging from free resources with thousands of pieces of artwork to paid services that offer exclusive content.
No matter what kind of anime art you're looking for, there's sure to be something out there that will suit your needs! So take a look around and see what amazing artwork you can find!