Mamoru Oshii is known for his exceptional contributions to the sci-fi genre, crafting stories that challenge our perceptions and presenting us with well-crafted characters. His immersive and atmospheric creations allow anime fans to explore new and exciting ideas about humanity's future and what it means to be human.
Mamoru Oshii enjoys a massive fan following, and critics often cite him as one of the most significant anime directors ever. Despite his work's deeper and emotional themes, his anime is also entertaining and features some of the coolest characters in the genre.
He has created some of the most sophisticated psychological anime, inspiring anime lovers worldwide. Some of Mamoru Oshii's best Anime works showcase his talent and versatility.
1. Urusei Yatsura Movie 2: Beautiful Dreamer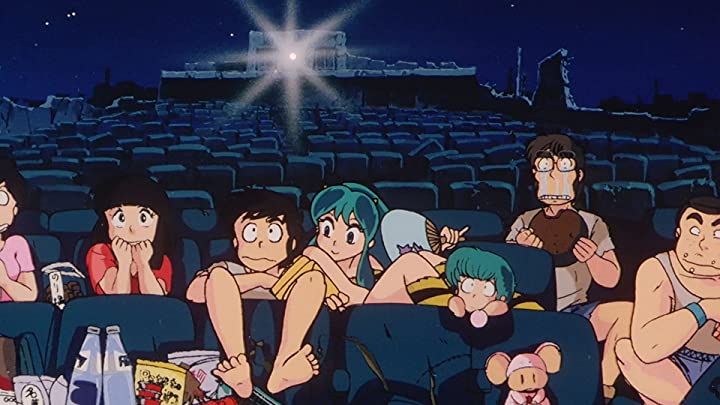 | | |
| --- | --- |
| Genres | Comedy, Drama, Romance, Sci-Fi |
| Release | 1984 |
| Studio | Pierrot |
Urusei Yatsura is an anime series that combines adventure, sci-fi, and comedy genres, featuring one of the most iconic anime girls with horns. Mamoru Oshii directs the series and boasts a vibrant art style and a hilarious storyline. It is also notable for being one of the few classic anime series from the 1980s that was rebooted in 2022.
The story of Urusei Yatsura follows Ataru, a young boy chosen to represent Earth in a game of tag against an alien race that intends to invade the planet. If Ataru can win, the aliens will leave peacefully.
However, Ataru becomes distracted by the beauty of the alien girl, Lum, whom he is supposed to capture. But he is quickly disheartened when he discovers that Lum has superhuman abilities, including the power of flight.
2. Angel's Egg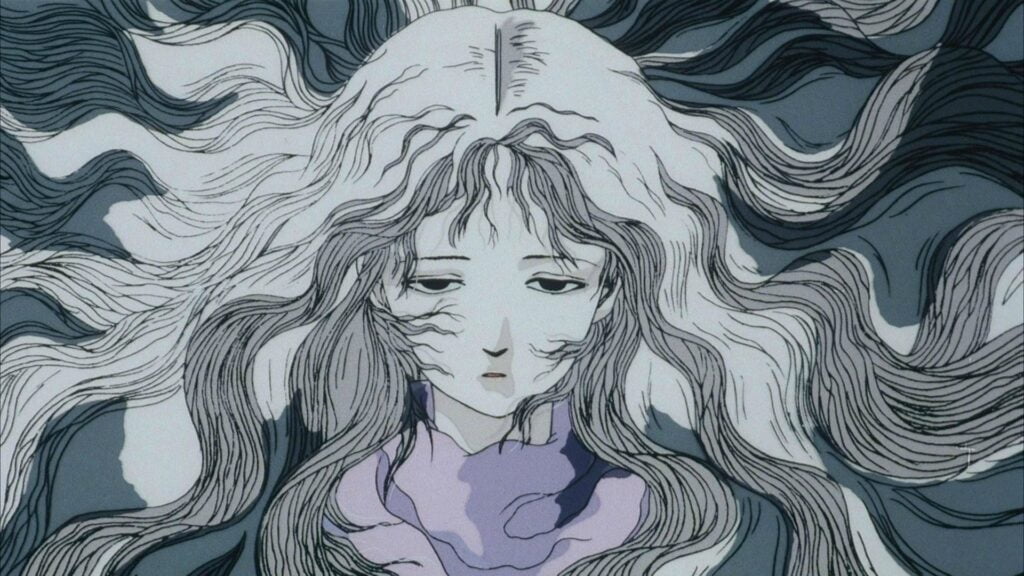 | | |
| --- | --- |
| Genres | Drama, Fantasy, Psychological |
| Release | 1985 |
| Studio | DEEN |
Mamoru Oshii's anime masterpiece, Tenshi no Tamago, is charming and complex.
This dark fantasy tale takes viewers on an enigmatic journey, perfect for those who enjoy art films and stories that use symbols and allegories to explore thoughts and emotions rather than relying on dialogue.
Angel's Egg boasts stunning visuals and music in a dark and atmospheric fantasy world. The story follows a mysterious young girl who wanders through a remote realm, carrying a large egg.
We follow her journey as she tries to survive by finding food and water while protecting the precious egg she carries under her clothes.
3. Morocco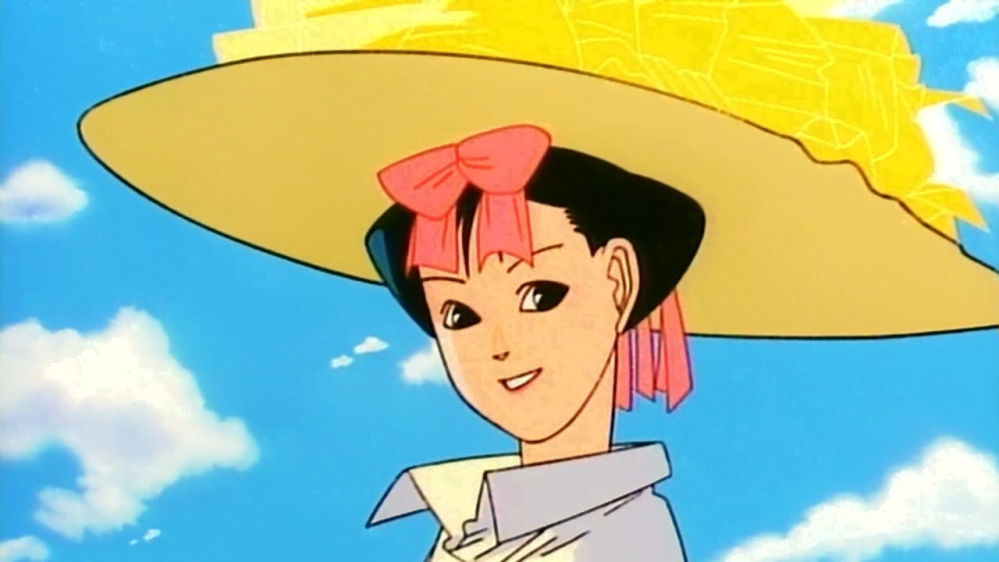 | | |
| --- | --- |
| Genres | Comedy, Sci-Fi, Slice of Life |
| Release | 1990 |
Mamoru Oshii's 1990s anime, "Morocco," boasts a delightful art style and a comedic story that is both relatable and enjoyable for families. The film, which Oshii wrote and directed, is perfect for anime fans who enjoy slice-of-life stories and crave a more colorful and cheerful world.
"Morocco" follows the journey of a young girl who uses a time machine to visit her family in the past. Although not all of her family members are thrilled about her unexpected visit, they invite her to stay without realizing the chaos she'll cause. The anime is a great choice for anyone looking for a lighthearted and entertaining story.
4. Patlabor: Film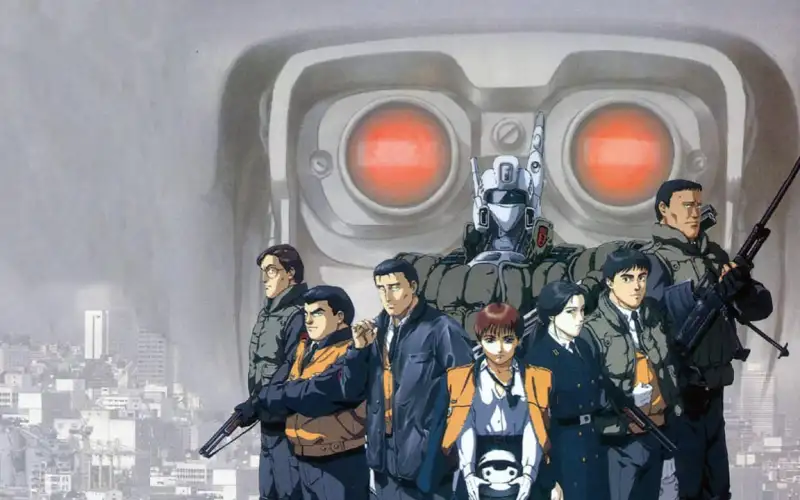 | | |
| --- | --- |
| Genres | Drama, Mecha, Sci-Fi |
| Release | 1989 |
| Studio | Production IG, DEEN |
Patlabor: The Movie is one of the most iconic super robot anime with a thrilling crime story about giant robots and deadly computer viruses.
This action-packed mecha anime has a beautiful art style set in a futuristic Tokyo where humanity must find new ways to stop big rogue robots.
Patlabor: The Movie is one of the most beloved classic mecha anime of all time that inspired most if not all, modern mecha filmmakers and shows.
The story follows a member of the special division of the Tokyo police who must investigate a surprise attack targeting a construction robot that police officers use to fight crime in Tokyo.
5. Ghost In The Shell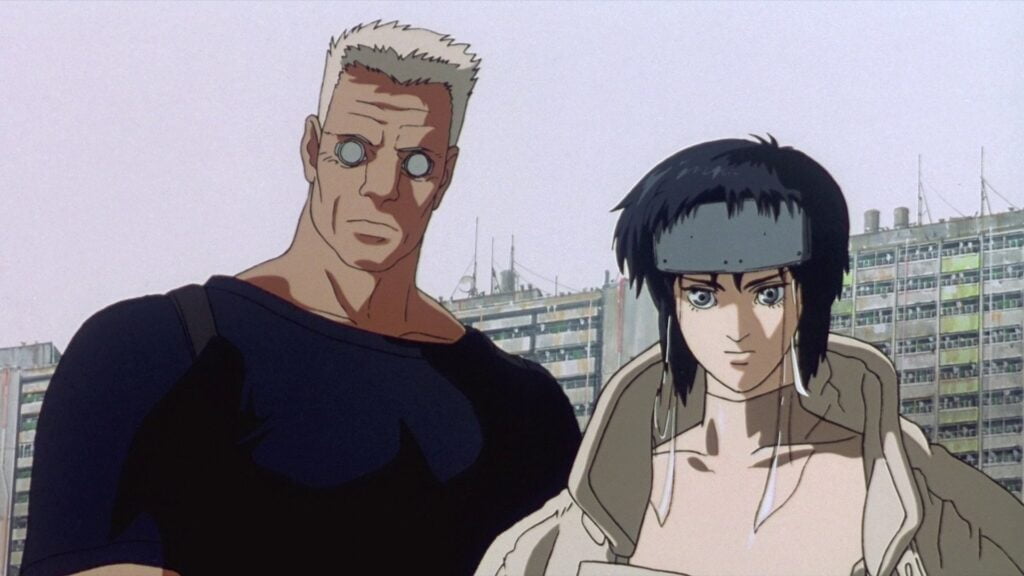 | | |
| --- | --- |
| Genres | Action, Psychological, Sci-Fi |
| Release | 1995 |
| Studio | Production IG |
Ghost In The Shell is one of the best anime noirs that is a must-watch for anime lovers who love brain films. It is one of the most popular psychological anime ever made, which became one of the most internationally acclaimed anime of all time, inspiring filmmakers worldwide.
Story Ghost In The Shell is set in futuristic Japan and explores the identity and future of AI and humanity. The story follows the adventures of Motoko, a cyborg policewoman whose job it is to hunt down the dangerous hacker known as the Puppet Master.
6. The Sky Crawlers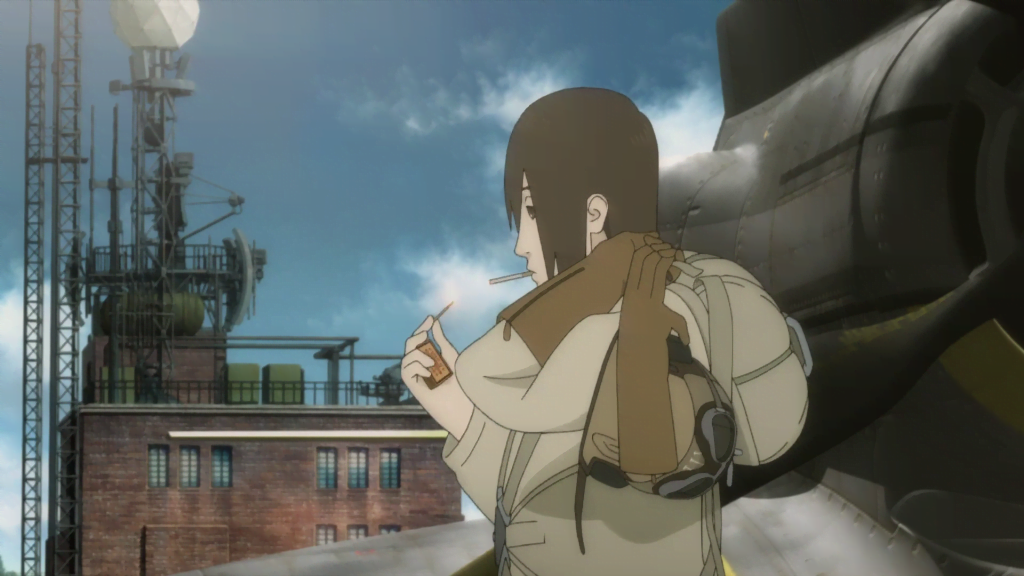 | | |
| --- | --- |
| Genres | Drama, Psychological |
| Release | 2008 |
| Studio | Production IG |
The Sky Crawlers is one of Mamoru Oshii's slower-paced, visually stunning, and atmospheric anime.
This is one of the most realistic sci-fi anime with great world-building and epic dogfights set in an alternate history timeline where the world is at peace, but because people are used to war, fighter pilots are hired to fight against each other.
The Sky Crawlers is one of the most serious Mamoru Oshii anime with a unique and sad story reflecting the human need for aggression and death.
The story follows the lives of a group of fighter pilots as they fight their enemies in breathtaking battles high above the clouds.
So, those were the best anime from director Mamoru Oshii.