Lewis Carroll's classic book, Alice in Wonderland, has captured the attention and imagination of many. The story of a young girl who falls into a magical land filled with wild imaginings has profoundly impacted modern pop culture. Unsurprisingly, Alice's adventures have influenced anime, resulting in various exciting interpretations.
Anime has drawn a lot from Alice's adventures by placing characters in a fantastic reality, naming them Alice or using a name variant, and including iconic elements like a white rabbit or a surprising fall that leads to a different world.
This article features a list of exciting anime Inspired By Alice in Wonderland.
Anime Inspired By Alice in Wonderland
1. Miyuki-chan in Wonderland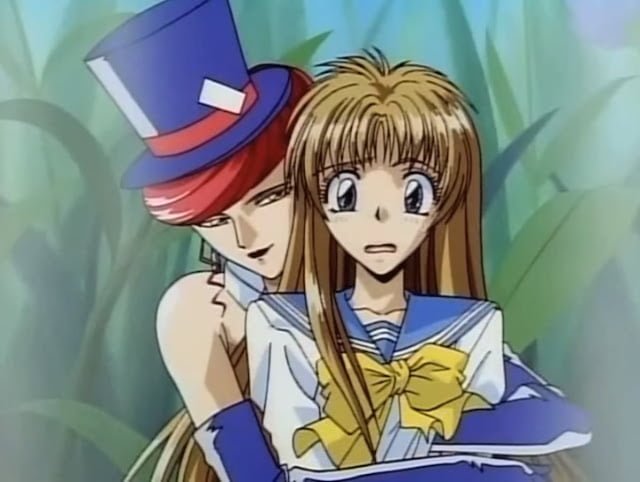 A 1990s anime from CLAMP featuring a late-entry high school girl named Miyuki.
Unfortunately, Miyuki doesn't make it to school but falls down the rabbit hole and enters Wonderland, where there is a gender switch.
The female characters wear mini clothes and are more interested in showing their love for Miyuki. A full shot of Playboy Bunny panties and costumes with Miyuki as frustrated as Alice. It's just that he deals with various women full of lust.
2. Alice in Cyberland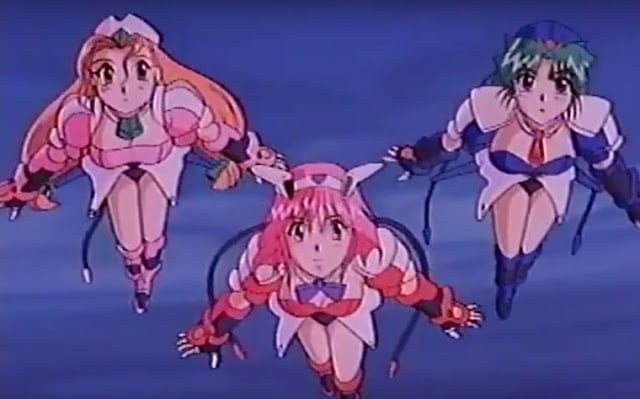 Episode: 1
Show: 1996
Genres: Adventure, Fantasy
Alice's Adventures in Wonderland, but digital. Alice Minazuki and cheerful cyberwarrior girls visit the digital world and battle cyber criminals.
3. Another Serial Experiment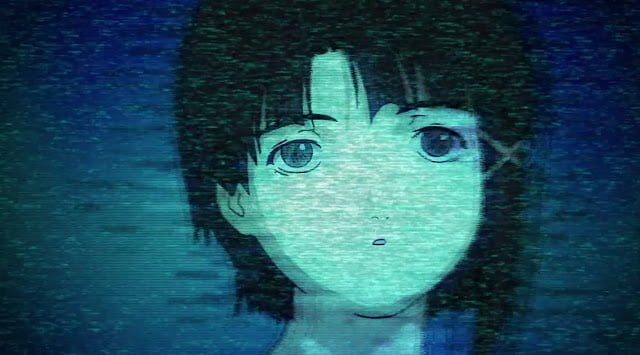 Episode: 13
Show: 1998
Genres: Mystery, Psychological, Sci-fi, Supernatural
The author of the anime Chiaki Konaka pulled Alice straight from another of her works, the anime on the previous list, Alice in Cyberland. Although it is very clear that Alice references Lewis Carroll's fairy tales. Adventures in a virtual reality called Wired are like going down a rabbit hole.
Alice Mizuki is the protagonist, Lain Iwakura's classmate, closest friend, and one of the few people showing genuine concern for her anti-social behavior.
However, cyberspace begins invading Alice's life when an alternate version of the Other spreads rumors about Alice and her affection for her teacher.
Another Serial Experiment explores reality, identity, and communication through philosophy, computer history, cyberpunk literature, and conspiracy theories.
4. Alice Academy (Gakuen Alice)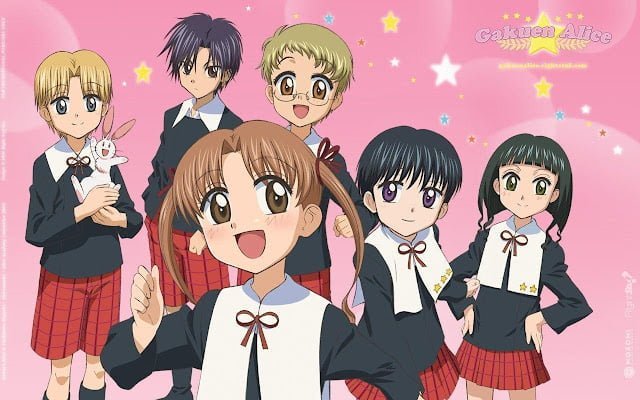 Episode: 26
Show: 2005
Genres: Comedy, School, Shoujo
There's no Alice in Alice Academy. Alice is a title given to anyone who has super abilities. Another reference is these students dealing with "rabbits."
5. Pandora Hearts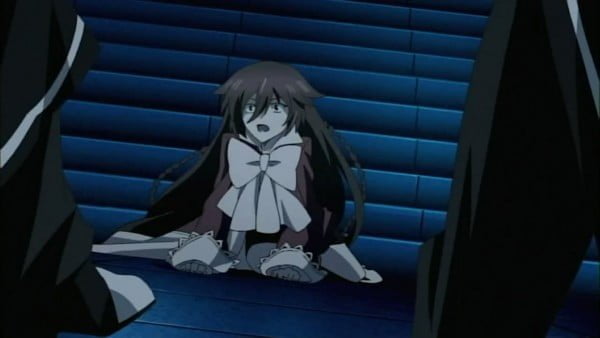 Episode: 25
Show: 2008
Genres: Adventure, Fantasy, Mystery, Supernatural
Pandora Hearts is a dark retelling of Alice's adventures in Wonderland.
Alice is a central character, and the anime makes several other apparent tropes. A deep rabbit hole leads to another world called the Abyss, and even the titles of each episode directly reference Carroll's work.
6. Alice in Borderland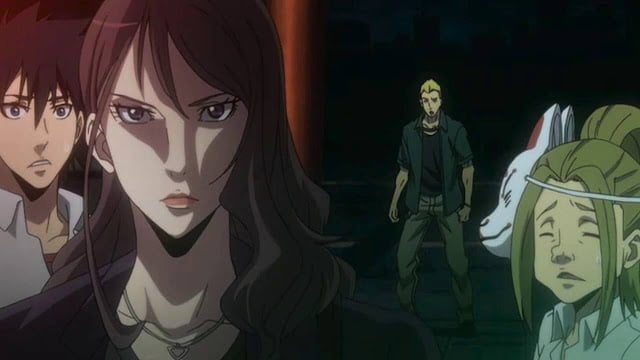 Episode: 3
Show: 2014
Genres: Action, Psychological, Supernatural, Thriller
Maybe the live-action series is more famous than this anime, let alone the original manga work.
Ryouhei Arisu is a high school student with no ambitions and only wants to escape from what he feels is a meaningless reality.
One night when he is with his two friends, Daikichi Karube and Chouta Segawa, they see abnormally large fireworks shot into the sky, an event that signifies a permanent change in their lives.
Blinded by a bright explosion, the three are transported to another dimension. The only inhabitants of this world are participants in a deadly game where particular tasks must be completed to survive.
Ryouhei Arisu feels alive for the first time when they start playing to get back home.
7. Sword Art Online Alicization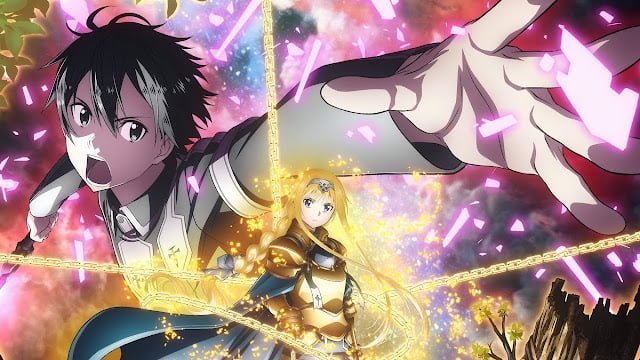 Episode: 24
Show: 2018-2020
Genres: Action, Adventure, Game, Romance, Fantasy
Sword Art Online proudly admits that the primary influence is indeed from the fairy tale by Carroll. 'Alicization' was formed from the ALICE (Artificial Labile Intelligent Cybernated Existence) acronym. This is a project to create highly adaptive artificial intelligence.
The Japanese government intends to use Artificial Intelligence for medical and military purposes because its medical and defense technology is far behind the West. Of course, there is Alice, the character's focus, extending the waifu line in this anime.