Some characters in the shonen genre usually increase their powers through one or two transformations. Still, protagonists like Naruto can transform so many times that we can lose count while following the anime or manga. With Kurama's chakra, Naruto gained many transformations as he grew up.
Just In Case you Haven't Watched Naruto Yet, then Check Out the Guides below:
The transformations that Naruto's body had were manifestations of his Tail Beast's chakra, a common process that all Jinchurikis went through. However, Naruto and Kurama had distinctiveness by using senjutsu and the power of the Six Paths. See below all the transformations and evolutions Naruto has achieved so far.
All Naruto Transformations
Kyuubi chakra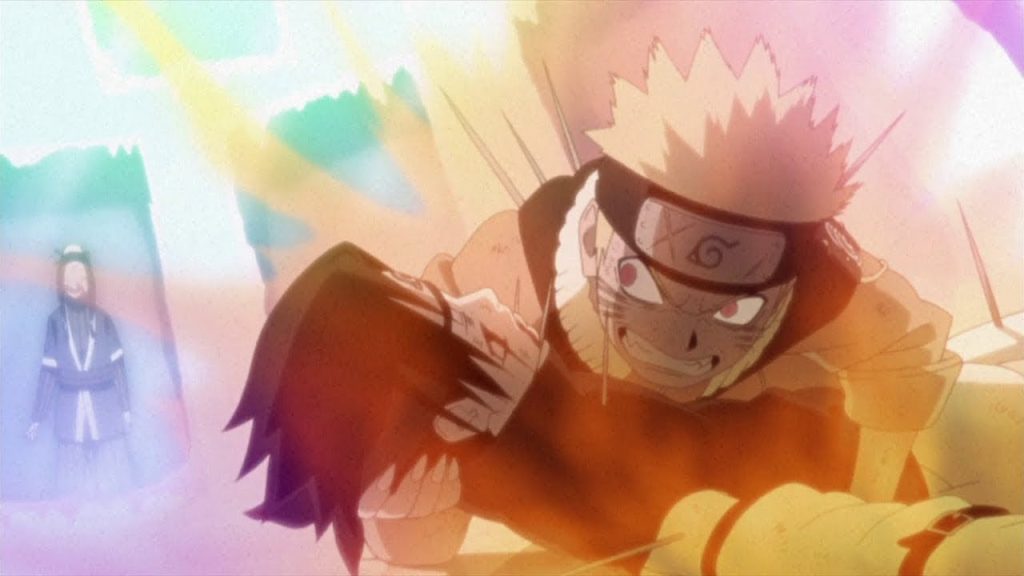 Before Naruto discovered Kurama's name and became friends with him, his Tailed Beast was known as the fearsome Kyuubi or Nine-Tailed Fox. Kyuubi had an immense amount of chakra that manifested in Naruto's body when he felt a lot of anger or solid and uncontrolled emotions. Naruto first awakened Kyuubi's chakra when he fought Haku.
At that point, Haku had cornered the protagonists in his ice prison and almost ended them with his attacks, but Sasuke sacrificed himself to protect Naruto. Believing Sasuke was dead, Naruto became possessed by rage and grew stronger by manifesting Kyuubi's chakra. This way, Naruto gained red eyes, fangs, claws, and rapid regeneration.
The One-Tail Cloak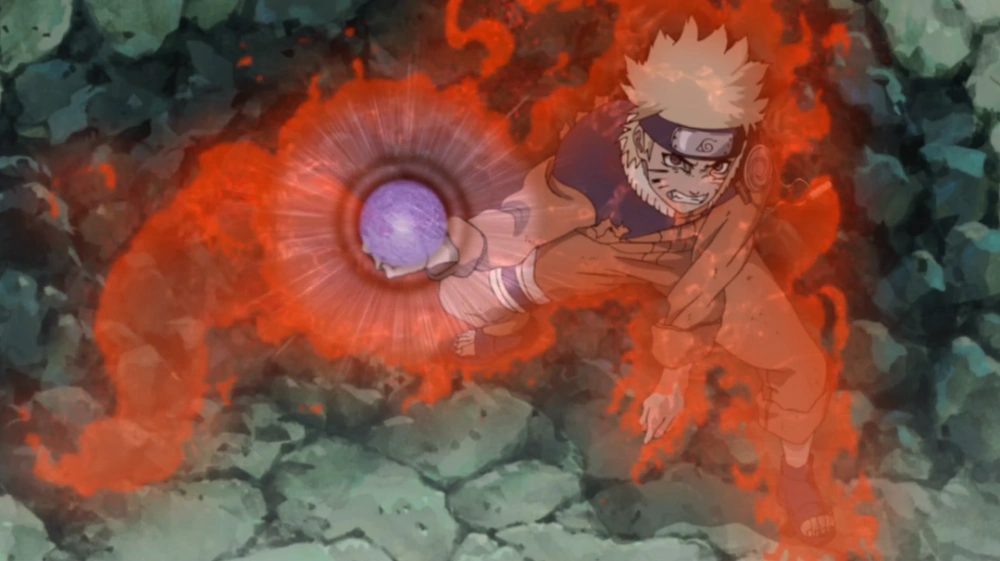 Naruto always increased his strength when he used Kyuubi's chakra, but what he had in his childhood was only a tiny amount of his true power. Naruto's transformation evolved as he received more power from Kyuubi until a chakra cloak was born around his body.
The cloak that manifested on Naruto's body was shaped like a fox with one tail, but the more power Kyuubi gave, the more tails increased. This is the first stage of transformation that Jinchurikis go through when using the chakra of the Tailed Beasts. Then, the transformation evolves until they become the beast itself that lives sealed in their bodies.
Demon Cloak Form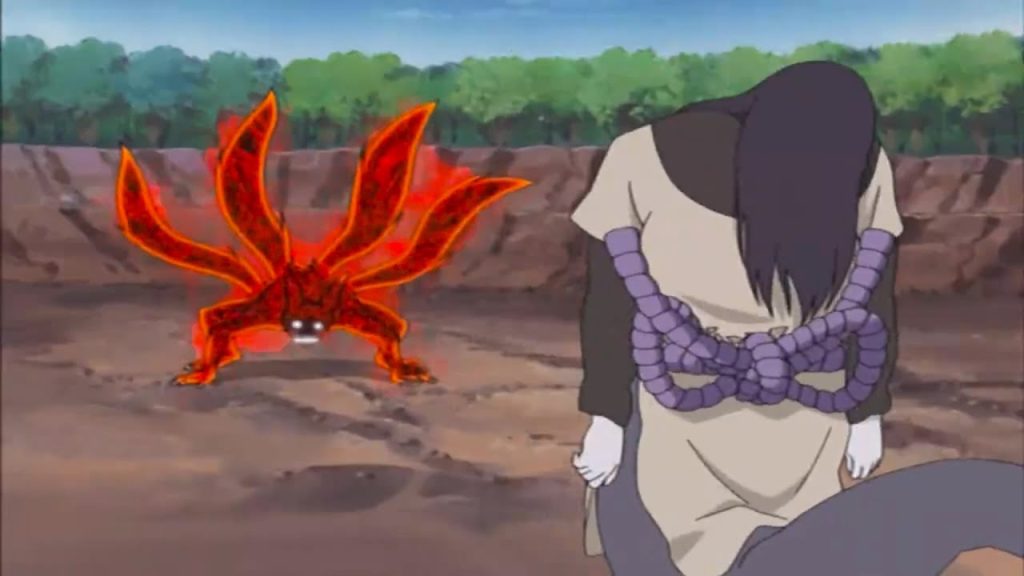 Due to the weakening of the seal, Naruto could access the power of the Nine-Tails when enraged while training with Jiraiya. After the time skip, Naruto could now utilize his Tailed Beast power.
Naruto became angry when surrounded by a chakra cloak and grew tails. Initially, Naruto had only one tail, but as he became angry, his tails increased, and at times he even grew three tails.
Had it not been for Kakashi, Naruto would've endangered everyone on the mission while chasing Deidara during the Kazekage Rescue arc.
Four-Tails Transformation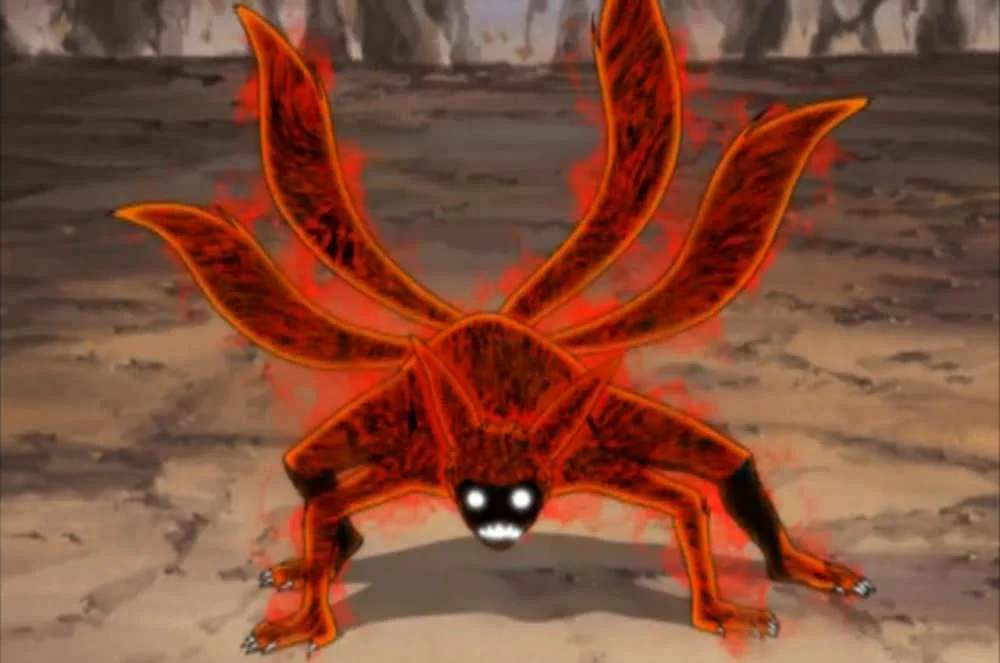 Naruto takes on the Kyuubi chakra mantle until he reaches the third tail, but after the fourth tail is born, he goes through the second stage of the Jinchuriki transformation. His skin begins to tear, and his blood boils along with the hot chakra of his nine tails. Thus, a Jinchuriki transforms into a wild creature that looks like a miniature version of a Tailed Beast.
Naruto has a great increase in strength as he releases his fourth tail, and his body becomes so hard that even Orochimaru's sword can't pierce it. Reaching the sixth tail, Naruto continues in this form, but bone armor is born on his body, and he keeps growing until he becomes Kyuubi itself.
However, since Kurama wasn't his friend yet, Naruto lost consciousness during this transformation and became uncontrollable.
Six-Tails Transformation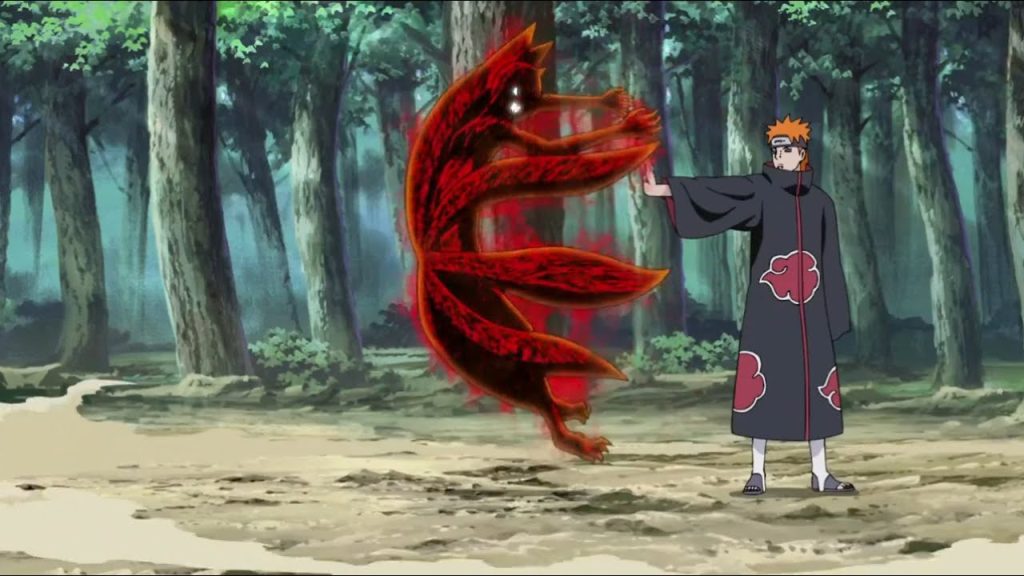 As a result of his rage after Hinata's presumed death during the Pain arc, Naruto Uzumaki took on his Six-Tails form. This transformation had much greater power than the Four-Tails transformation. Naruto also developed a skeletal structure along with reddish skin.
Toad Sage Mode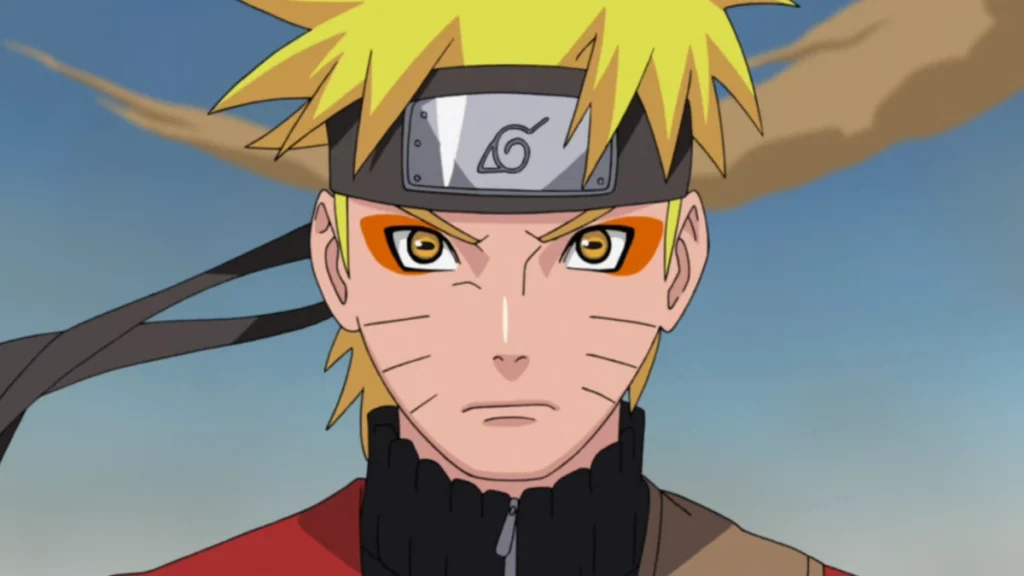 Sage Mode is a different transformation that originates from nature's energy absorbed by the user. To master this power, Naruto went to Mount Myoboku and trained under the tutelage of Fukasaku and Shima. Jiraiya first introduced this form, but he did not have such a keen grasp of senjutsu as Naruto.
Fukasaku explains that if the user doesn't perfectly master the art of senjutsu he can transform into a frog statue, but Naruto can achieve the perfect form of Sage Mode in no time. With this power, Naruto absorbs natural energy to combine it with his taijutsu and ninjutsu and become stronger.
Eight Tails Transformation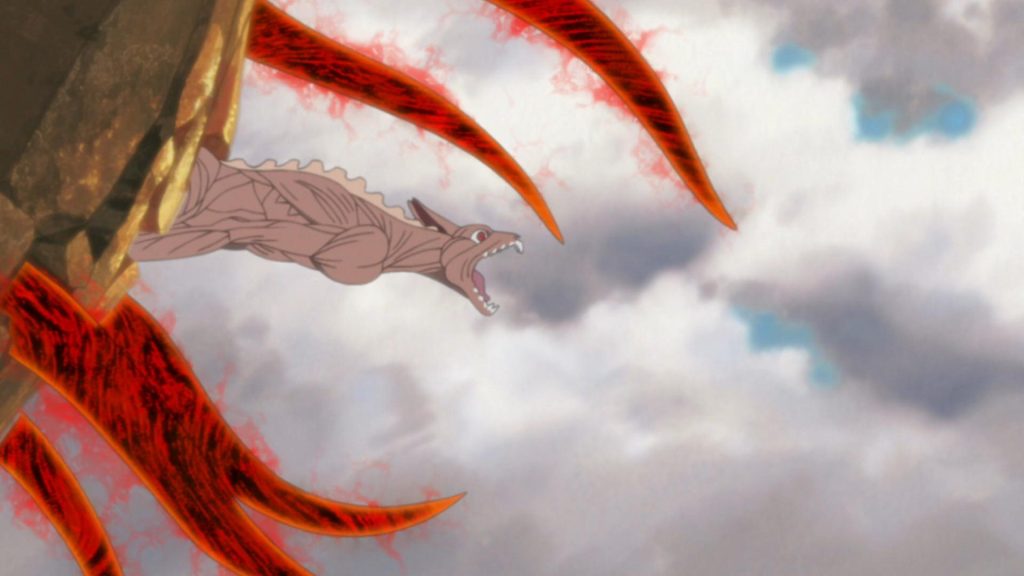 After Kyuubi's eighth tail came out, Naruto was very close to losing his body completely. He doesn't reach the full Kurama form with the eighth tail, but he can already become a giant beast. In this state, Naruto turns into a fox, but the fur on his body doesn't grow until the ninth tail comes out.
Whenever Naruto was vulnerable and blinded by anger, Kurama would take the opportunity to manipulate his Jinchuriki. The best chance to do this was in the battle against Pain, where Naruto was helpless after seeing Hinata attacked, and he wondered about Nagato's philosophy. If not for Minato, Kurama would have been able to break free and assume his full form.
Kyuubi's Chakra Mode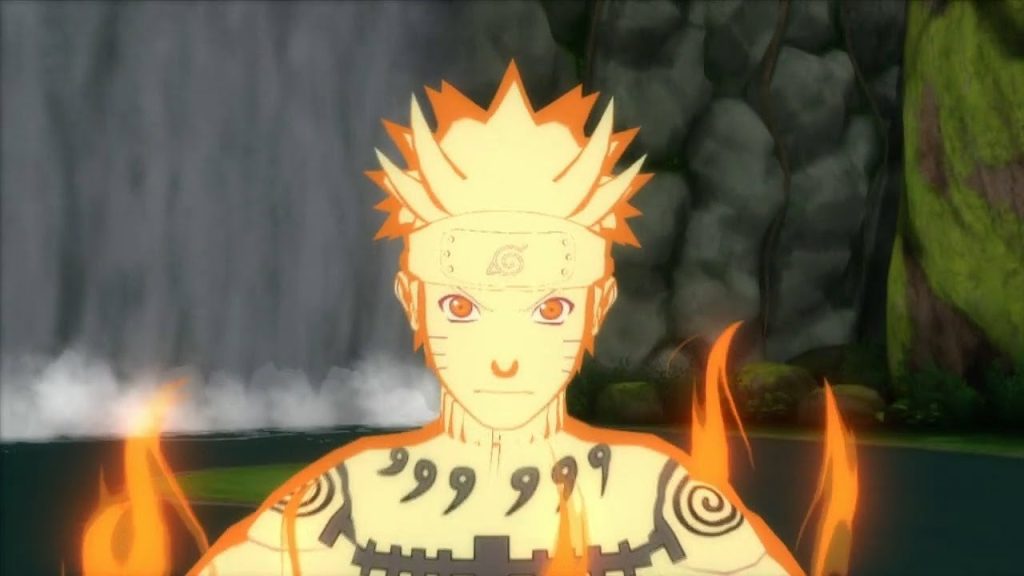 Under Killer Bee's guidance, Naruto learned to take Kurama's seal to fight him and try to tame his power. Kurama took the opportunity to try to leave Naruto's body, but he was defeated and had his chakra absorbed. Having control of this large amount of chakra, a new chakra cloak was born in Naruto's body.
This cloak is yellow and differs from the standard Jinchurikis transformation since it doesn't have a bestial form or release tails. But while this is a different appearance than previous transformations, Naruto increased speed and strength as usual. After entering this transformation, Naruto had full control of Kurama's seal to release it and attach it whenever he wanted.
Kurama Chakra Mode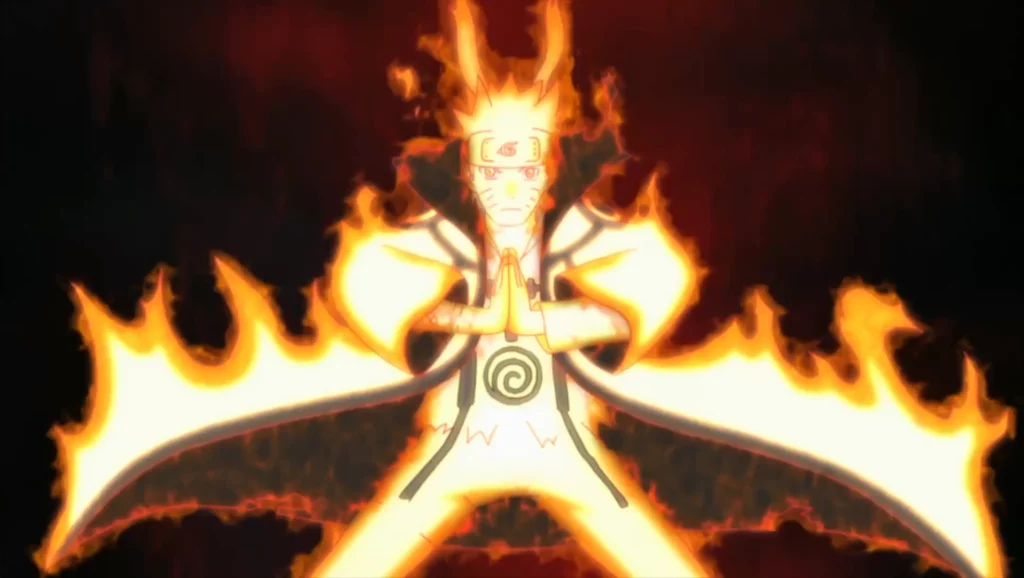 Even though Naruto had chakra control, he still didn't have access to Kurama's full power, but that changed after they finally accepted each other as companions. When Naruto and Killer Bee crossed paths with Obito, they had to face six Jinchurikis simultaneously. The fight became even more difficult when the Tail Beasts were unleashed, but everything changed thanks to Kurama's cooperation.
Naruto believed his beast was teasing him as usual but was surprised to see that Kurama was reaching out like a friend. With the two joining forces, Naruto's chakra cloak evolved, and Kurama could fully manifest into his Tailed Beast form. But Naruto invokes Kurama as a chakra avatar instead of a flesh and blood body.
Kurama Sage Mode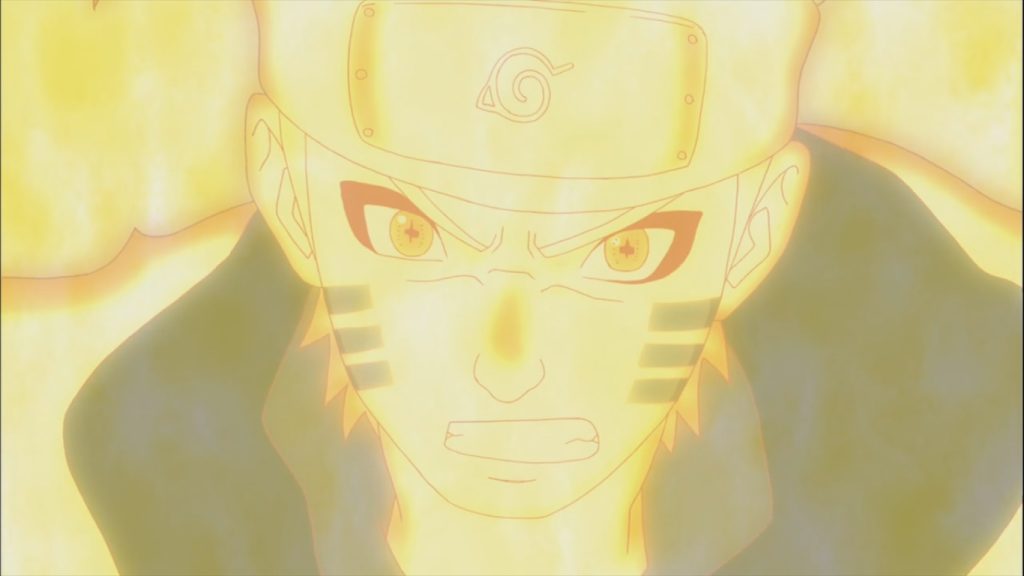 By the time Naruto had the support of his beast and the mastery of senjutsu, he could combine the power of Sage Mode with Kurama's. According to Kurama, Naruto could already do this combination when he met Nagato. But on that occasion, it was an accidental blending that lasted only a few seconds.
When Obito turned into the Jinchuriki of Ten-Tails, the only thing that caused damage to his body were attacks combined with senjutsu. Therefore, Kurama assisted Naruto in combining Sage Mode with Tail Beast chakra. Kurama Mode had no changes to the look, but Naruto's eyes became cross-shaped to represent the union of the two powers.
Six Paths Sage Mode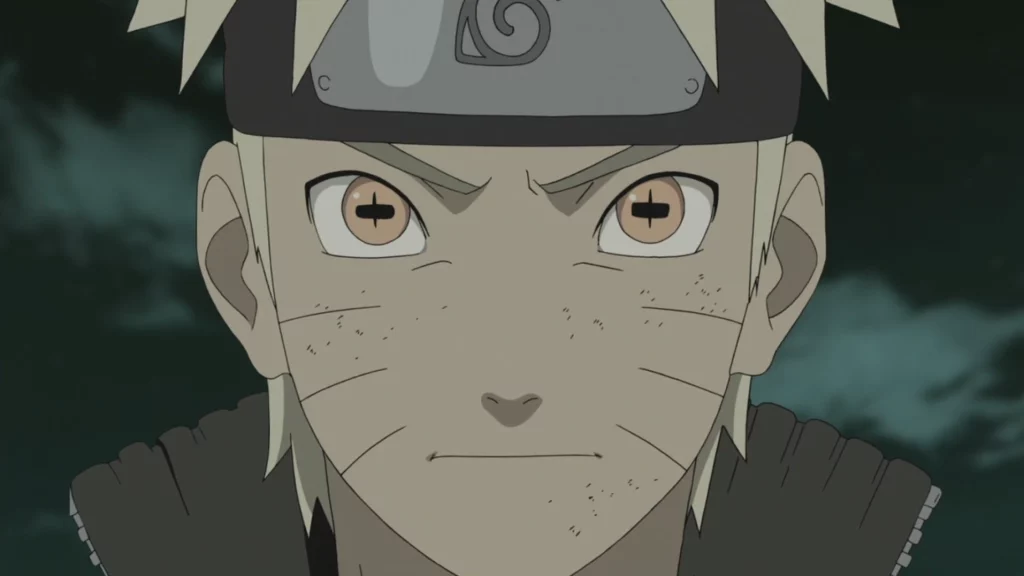 Six Paths Sage Mode is a transformation Naruto could only achieve after receiving power from Hagoromo Otsutsuki. His ability with senjutsu is strengthened by the power of the Six Paths and receiving a portion of the chakra from all nine Tailed Beasts. This way, Naruto's chakra robe changes its appearance again, and he gains new powers.
Naruto can fly, gains the ability to heal serious wounds, and can use the Gudou-Dama as the Jinchuriki of Ten Tails. In addition, Naruto can use the element of each Tailed Beast in his ninjutsu to create several variations of Rasengan and Rasenshuriken. He also becomes able to create clones of Kurama's shadows and fuse them together to create a chakra avatar just like Ashura's.
Baryon Mode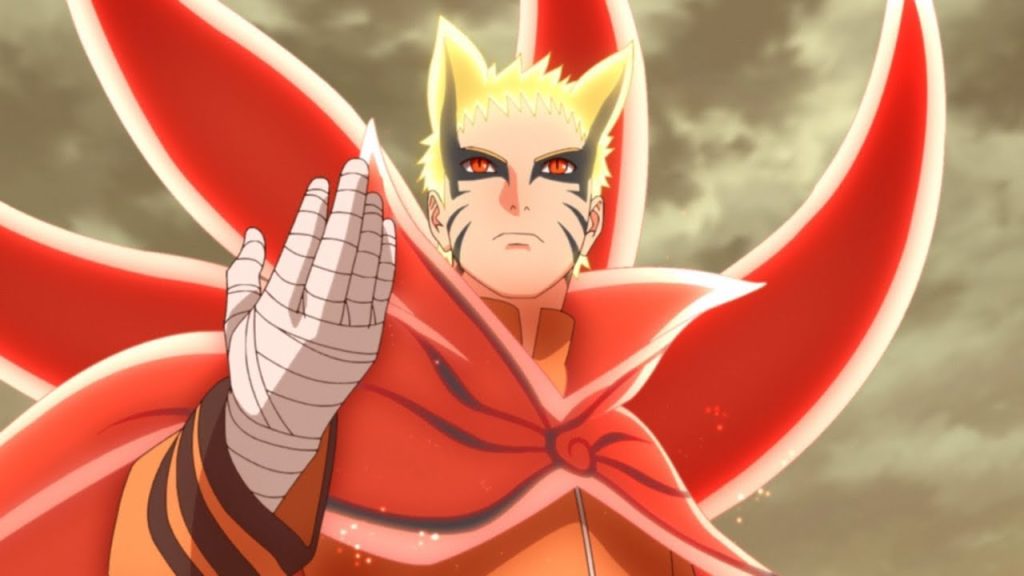 Baryon Mode is a transformation Naruto uses only in Boruto: Naruto's Next Generation. This is Naruto's strongest transformation to date, but he can only use it once because of the side effects. Unlike the Jinchuriki transformation and Sage Mode, Baryon Mode merges Naruto and Kurama's chakra into one to create one large power source.
This transformation allows Naruto to absorb the chakra of people he makes physical contact with. Still, the time of Baryon Mode is very short as the user's chakra is also drained quickly. In exchange for this great power Naruto received, Kurama's chakra was absorbed until he lost his life.