For the first few years of Bleach, the most incredible power within the universe of Shinigami and Hollows was that of the captains of Gotei 13. But by this point, a new world opened up for them as new powerful forces emerged. Two species with very similar powers: Arrancars and Quincys. While they are not as feared or invincible as the captain of Gotei 13, they almost came to dominate in their arenas before Ichigo Kurosaki defeated them.
One man who is part Quincy and part Shinigami is Ichigo. However, others have received the same opportunities without being a hybrid or born with spiritual energy. Here are 10 of the most powerful characters in Bleach!
Strongest Bleach Characters
Toshiro Hitsugaya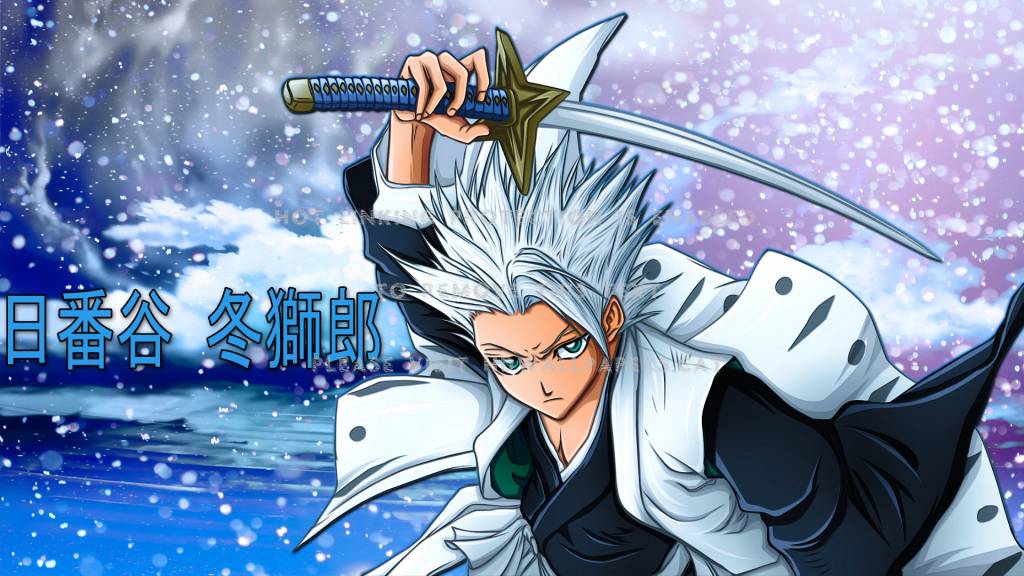 Toshiro Hitsugaya is one of the youngest captains in all the Gotei 13. Hyourinmaru, his Zanpakutou, is the most powerful ice sword in the Soul Society. Shunsui Kyoraku says that Hitsugaya has the potential to surpass him when he gets older.
His Bankai, Daiguren Hyourinmaru, creates an ice armor around his body. But after training for a few years, it evolved into a new form. When his Bankai evolves, Hitsugaya's body ages a few years, and his ice power reaches another level– being able to freeze spiritual energy as well.
Lille Barro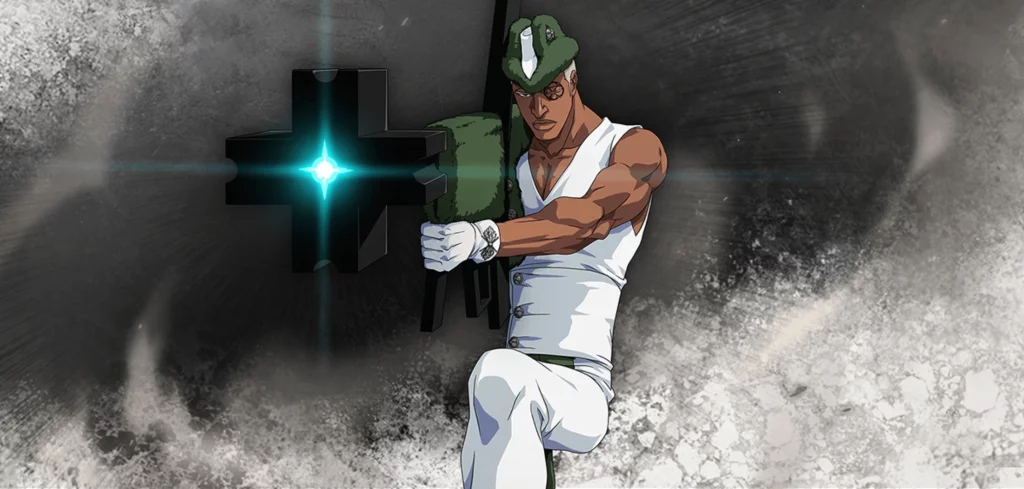 Lille Barro is one of the Quincy who has received the Schrift "X-Axis" and is a member of the Schutzstaffel, Yhwach's royal guard. He can fight with his giant rifle, which guarantees that he cannot be blocked because he possesses the power to see through anything, which means his shots cannot be blocked. When he fights Kyoraku in their battle, he proclaims himself as the closest-to-God man.
His Vollstandig Quincy is named Jilliel and completely changes the shape of his body by covering him with a large cloak, and he gains eight wings with holes in them. Even though he has his head severed, Lille Barro manages to regenerate and achieve yet another transformation. In his final form, he becomes a giant creature, and his attacks have a great range of destruction.
Jugram Hashwalth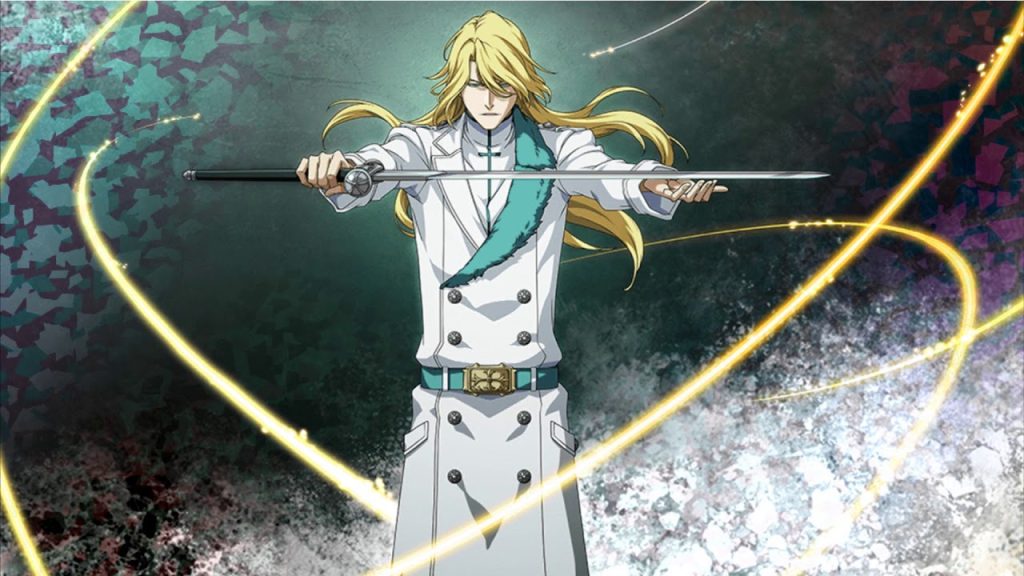 Jugram Haschwalth is the Quincy that leads the Sternritters, Yhwach's right-hand man, and an exceptional Quincy. Yhwach predicted he would be his "other half" from the past and summoned him into his army when Jugram was still a child. For being classified as a special Quincy for having the ability to distribute reishi rather than absorbing and using it, he houses an abyss within himself, flowing with the darkness that can distill the life force of souls around him.
Haschwalth has the power to maintain balance with his power "B-Balance". If he suffers any damage, it will be transferred to another person. Although this is just a passing phrase for him, if Yhwach rests, the transfer of The Almighty – the power to foretell the future – transpires. Furthermore, he also has great sword skills, as shown when he quickly broke Ichigo's Tensa Zangetsu.
Gerard Valkyrie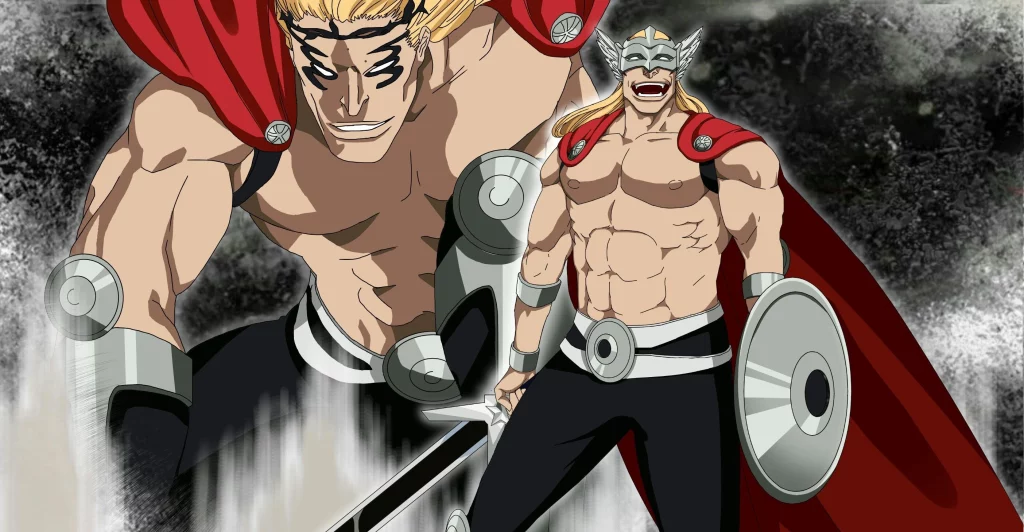 Gerard Valkyrie is also a member of the Schutzstaffel and one of the most powerful Quincys ever. His Schrift, "M-The Miracle," allows him to create "miracles" through his feelings and thoughts to increase his strength and size. He's also known as The Heart of Soul King.
Gerard can regenerate any time he is injured. His body also constantly grows taller and bigger, turning him into a colossal giant. The power can also manifest in Gerard's sword, Hoffnung, enabling it to slice through his opponents without directly touching them. Ryuken froze Gerard's body so it couldn't regenerate, but Gerard would manifest as energy if he is destroyed in his physical form.
Kenpachi Zaraki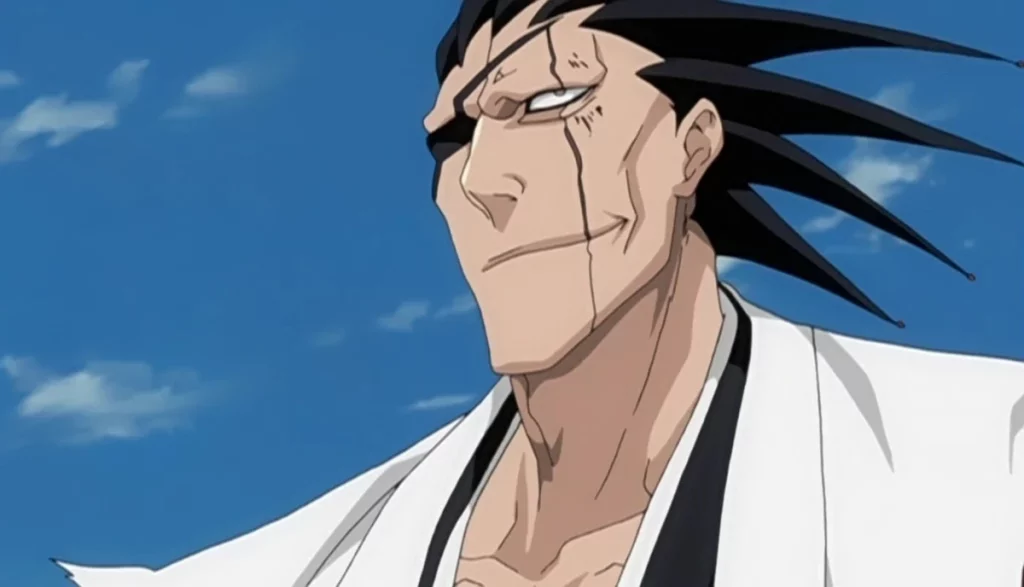 Kenpachi Zaraki possesses overwhelming spiritual energy. He seals off half of his power and only uses the full extent when he's up against an opponent who can take him on. Kenpachi never learned the name of his Zanpakutou because he didn't think it was necessary, but he needed to take this test to keep fighting the Quincys.
The name of his Zanpakutou is Nozarashi, and the form of his Shikai is a giant axe. While fighting Gerard, Zaraki unleashed his Bankai for the first time and became stronger than ever. His Bankai changes the color of his skin to red, and he practically turns into an unrestrained demon.
Genryusai Shigekuni Yamamoto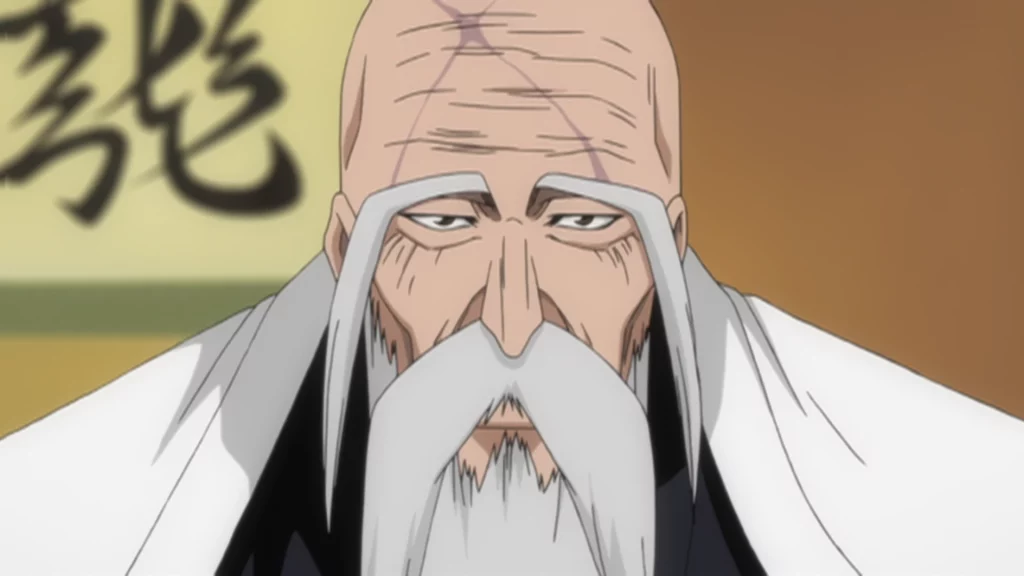 Yamamoto was the Captain General and founder of the Gotei 13, who led the guard of the Soul Society for thousands of years. His Zanpakutou, Ryujin Jakka, has the power to unleash an incredible amount of fire and can incinerate even an entire city. Yamamoto claims that he has remained in his post as a leader for 1000 years because no Shinigami has ever been born stronger than him in that time.
Yamamoto's Bankai, Zanka No Tachi, concentrates all that powerful fire at the sword's tip to unleash explosive blows. It can incinerate anything in seconds.
Ichibe Hyosube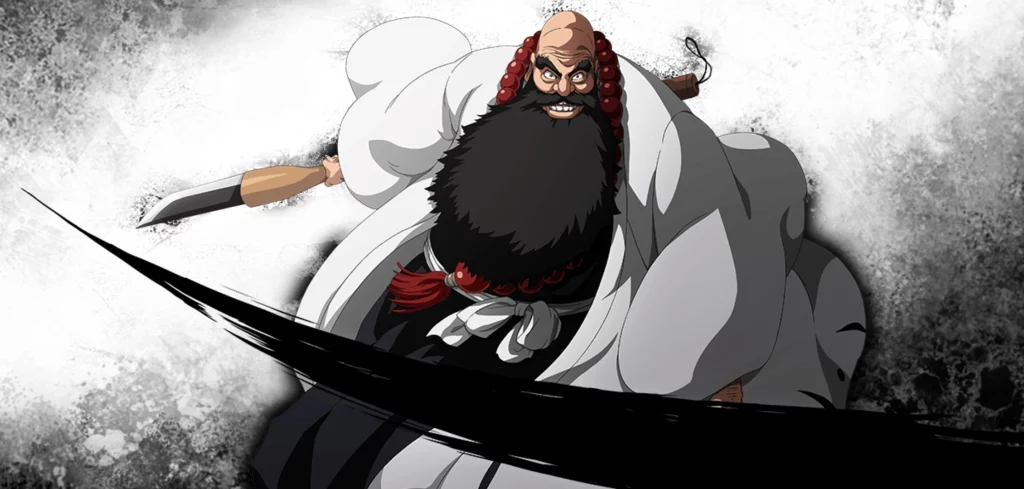 Ichibe Hyosube is the leader of Zero Division, who is responsible for protecting the King of Souls' royal palace. He created the names Zanpakutou, Shikai, Bankai, and other terms that Shinigami have used for thousands of years. His Shikai is a giant paintbrush that cuts down the names of others with black ink; in this way, Ichibe cuts the essence and power of living beings.
Shirafude Ichimonji, Ichibe's primary Zanpakuto, purges in white ink that grants his opponent a new name. The name written grants the person the properties of that name. For example, if their ant is written on their body, they will have the body of an insect with a fragile form.
Aizen Sosuke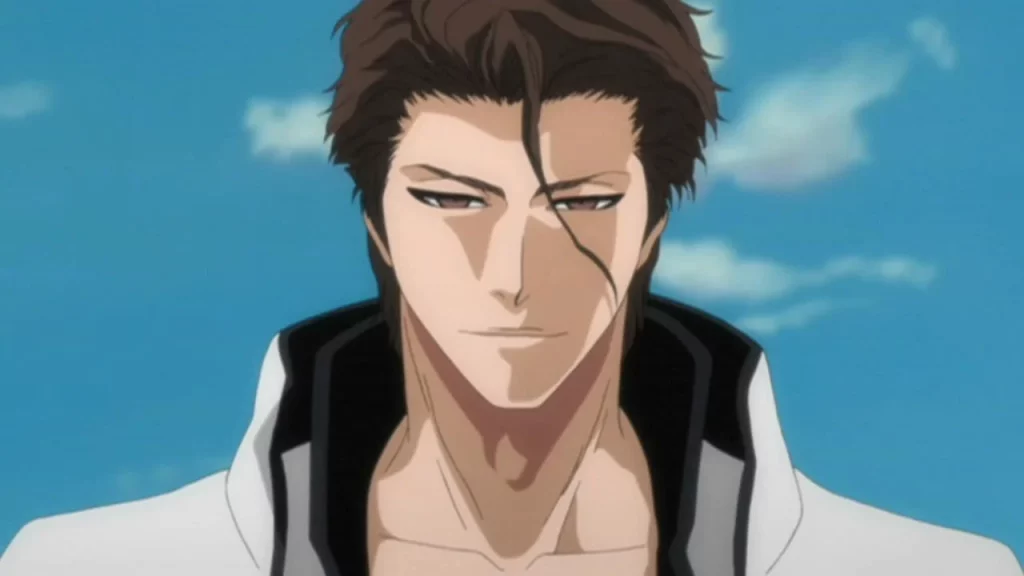 Aizen Sosuke was one of the evil villains in Bleach, and he hid in the shadow of Gotei 13 for many years before he revealed himself. Aizen's grand plan was to reach the royal palace so he could become the King of Souls and achieve his objective; to do this, he manipulated Kisuke Urahara, Isshin Kurosaki, and other characters.
Aizen's Shikai can put people into hypnosis with just one look. He also became utterly immortal after attaching the Hogyoku to his physical being.
Ichigo Kurosaki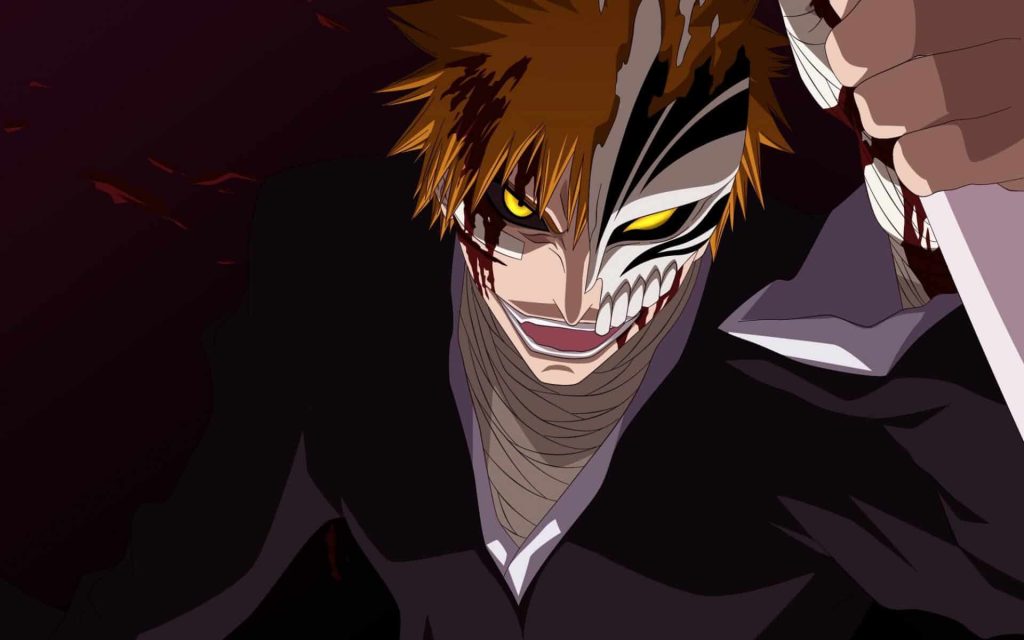 Ichigo Kurosaki was born a human, but in his life, he merged with four other races: Shinigami, Hollow, Quincy, and Fullbringer. He now fights as a Shinigami thanks to his Zanpakutou, Zangetsu. However, because of the many different parts of him that make up his origin story, his sword has taken on many different forms over time.
At first, he was only as strong as an ordinary Shinigami. Still, by evolving so much, Ichigo arrived at the point of taking on Soul Society's Captain-Level officers, such as Byakuya Kuchiki and Kenpachi. He was at one point stronger than Aizen's Ultimate Form, but it cost him his Shinigami powers. When Ichigo regained his power, his sword altered in shape to accommodate but returned to its original form after facing Yhwach and Zangetsu.
Yhwach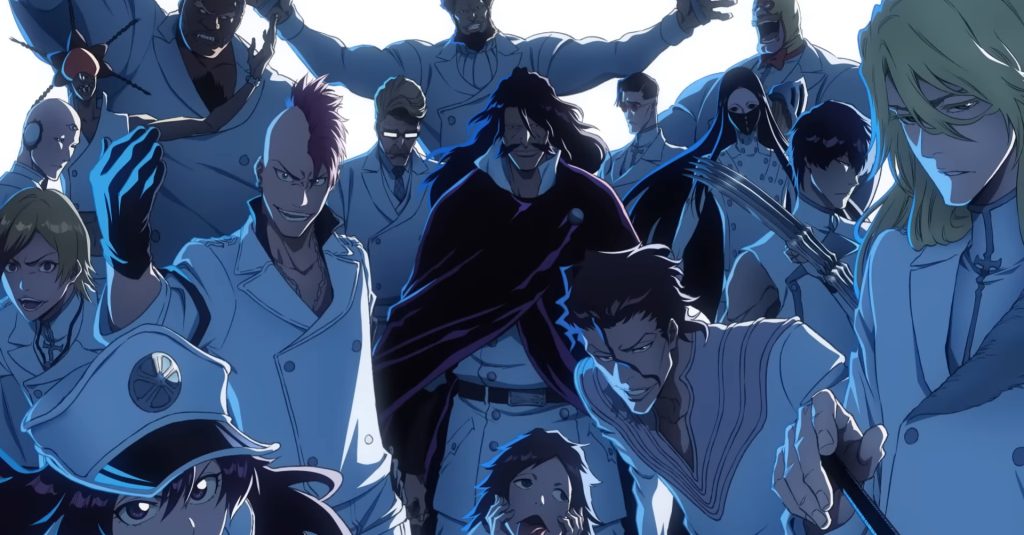 Yhwach is Bleach's most powerful character, making him an essential part of the series. He's been the villain for much of it, but it was only because he had surpassed all other Quincies. His power defeated strong characters such as Yamamoto and Ichibe because they couldn't keep up with him.
The Schrifts, which gave the Wandenreich special powers, had all been given to them by Yhwach. He can give these to Quincys as he sees fit. His main power is "The Almighty," an ability to predict and alter the future. Consequently, Yhwach can create a future where he isn't dead or create a future where Ichigo's Bankai breaks.