Ichigo Kurosaki is a well-known protagonist in Bleach and has the power to fight Hollows and other spiritual beings. He discovered during his battles that he had shinigami power and unique abilities from the spirits around him. As he awakened each of these abilities, Ichigo went through different transformations.
In the series, Ichigo goes from a human being to someone who inherited the powers of Shinigami, Hollows, Quincys, and Fullbringers. Because of all this mixing, Ichigo has gained so many transformations it can be tough to remember all of them. To learn about each transformation, take a look at this list of all of Ichigo's forms.
Ichigo's Transformations In Bleach
Substitute Shinigami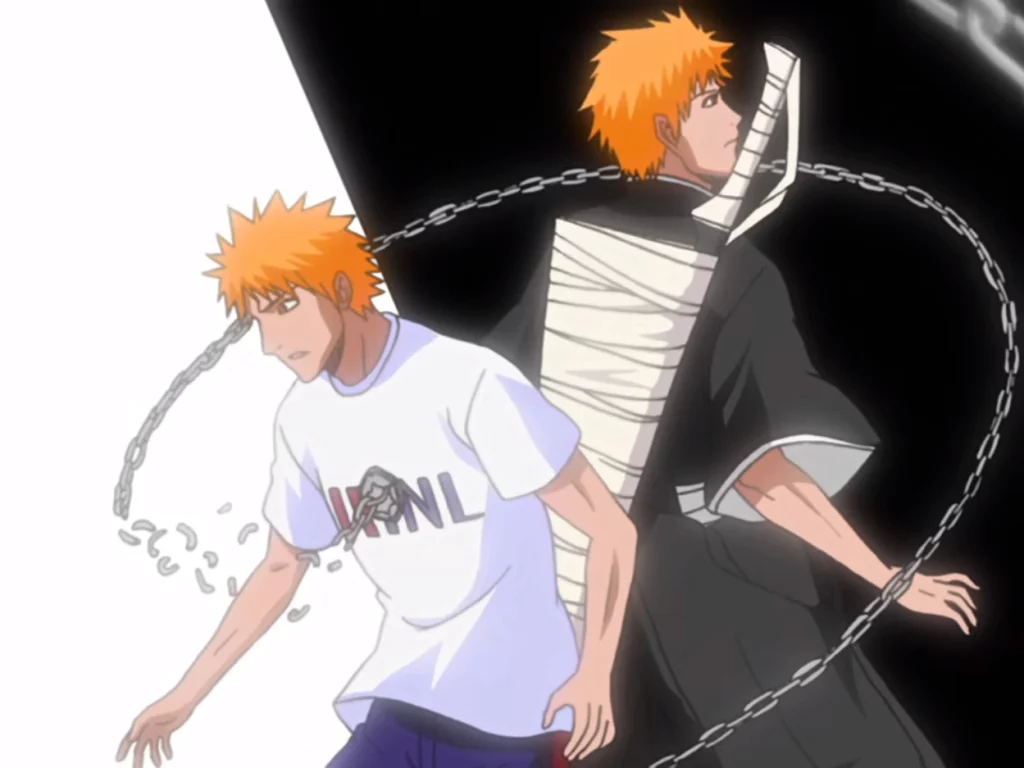 Though Ichigo has always been a human, he wasn't born with shinigami powers. That is until Rukia Kuchiki came along. One day, a Hollow attacked Ichigo and Rukia – but when the two met, she lent him some of her power to fight it off.
When Rukia agreed to Ichigo's request, she pierced his chest with her zanpakutou and passed her reiatsu to him. In this way, Ichigo became a Shinigami but hadn't yet obtained his original sword or power. His first transformation was almost identical to a regular Shinigami's form.
Shinigami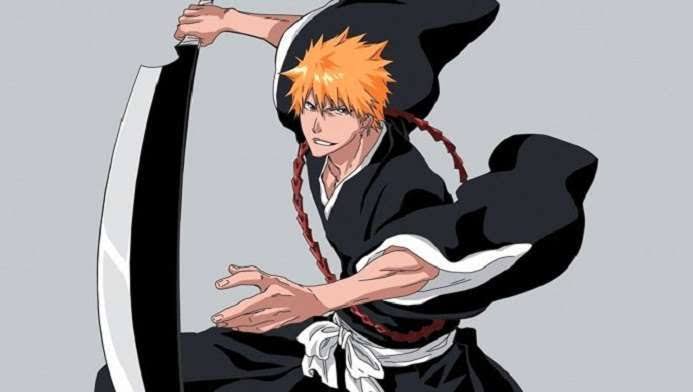 Ichigo was still learning to use his Shinigami powers when he faced and defeated several Hollows that terrorized his town. After losing to Byakuya, Ichigo trained with Urahara Kisuke to awaken his true power, and then faced relatively strong opponents like Kenpachi Zaraki.
In his training, Ichigo met the spirit of his zanpakutou, which called himself Zangetsu. Once he found out that the spirit was a part of him and an ally, Ichigo could release the first form of a zanpakutou- his Shikai. Using this power, Ichigo saved Rukia from execution in Soul Society.
Bankai: Tensa Zangetsu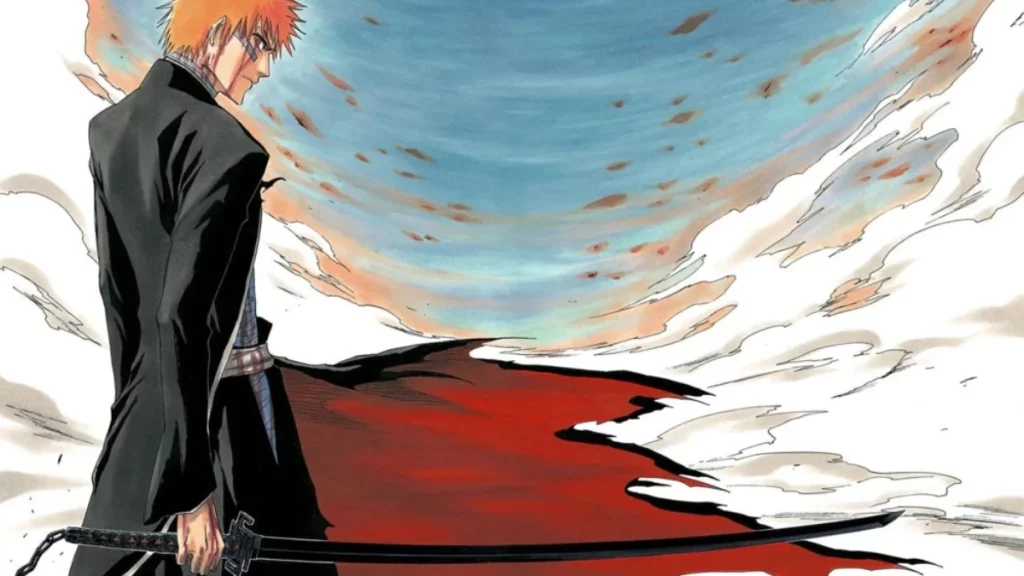 Zanpakuto, also called shinigami swords, have two levels of evolution, Shikai, and Bankai. Ichigo learned that his sword could also release a Bankai, which he began training to unleash during Rukia's execution. With little time left before her execution, he could release his Bankai, Tensa Zangetsu.
In Bankai, his robes change shape but gain no new powers, while his sword increases in size, and he gains a boost in strength and speed. Ichigo's Tensa Zangetsu form is faster than Byakuya's because of the transformation.
Hollow Mask Transformation (Hollowfication)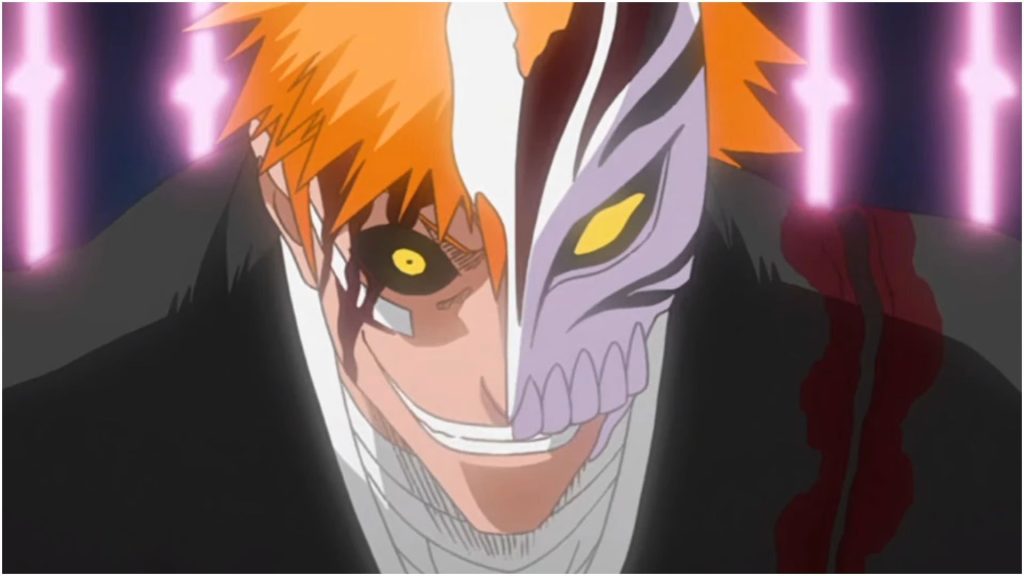 Initially, Ichigo's inner Hollow would always show up in the form of a mask and try to take control of his body in the middle of a fight. Fortunately, Ichigo found a way to control his power with help from the Vizards, Shinigami, who have parts of a Hollow in them.
He met the spirit of the Hollow, which resided within him while training with Zangetsu, and then needed to face it to keep his soul in balance. As he gained control of himself, Ichigo began using his new power by releasing a Hollow mask in the same manner as a Vizard.
Vasto Lorde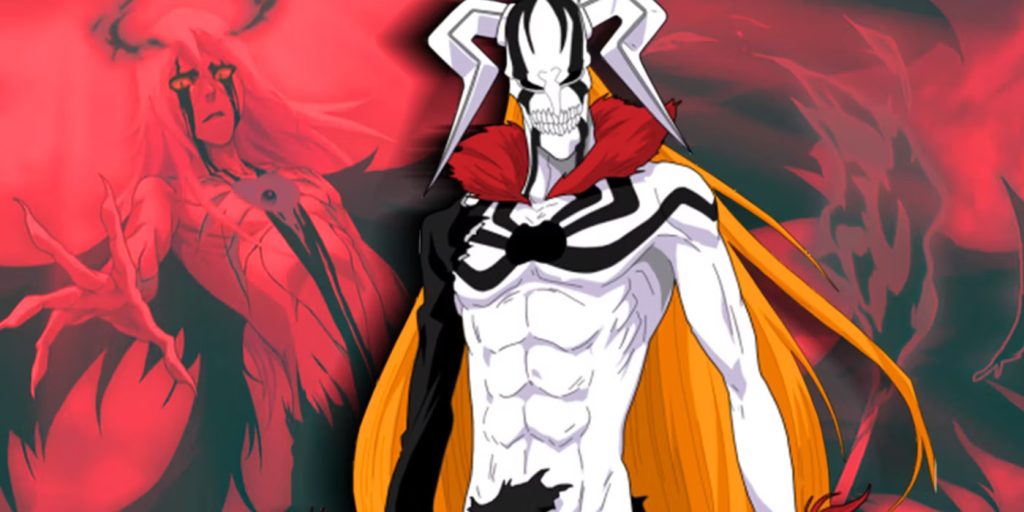 After controlling his Hollow power, Ichigo was strong enough to face Grimmjow Jaegerjaquez, and he managed to finish him off decisively. He still had a long way to go before being able to face the more powerful Arrancars, such as Ulquiorra Cifer. Even with a Vast Lord form, Ichigo couldn't keep up when Ulquiorra went on the all-out offensive.
After hearing Orihime's call for help, Ichigo evolved into a Vasto Lorde. Ulquiorra pierced through Ichigo's chest, but the new transformation saved his life and healed the wound. Although Ichigo became stronger, he lost his mind while fighting.
Final Getsuga Tenshou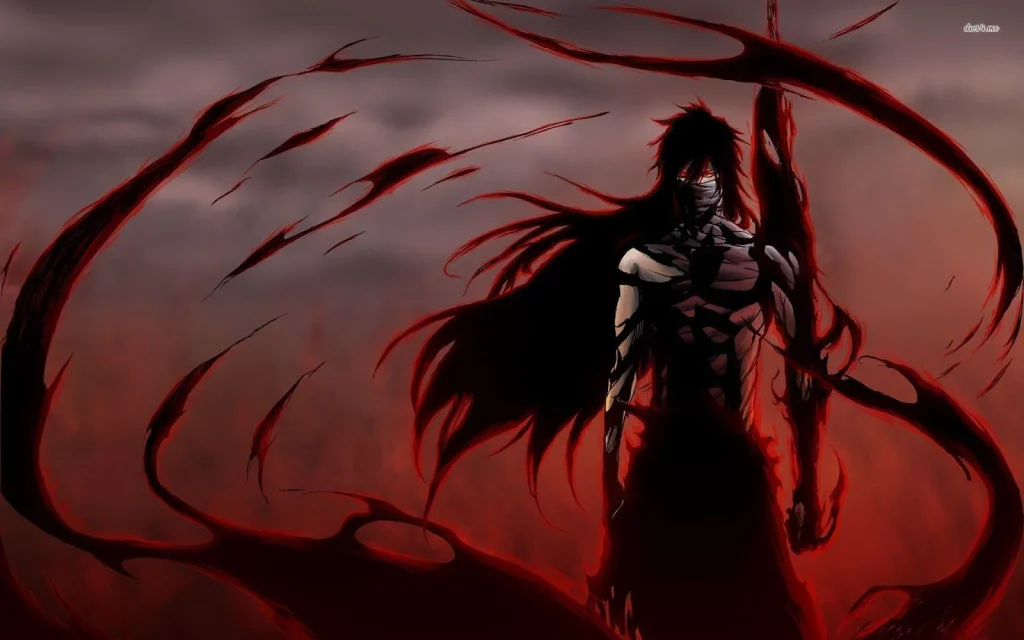 He may have been a lone wolf for most of the series, but by the end, Aizen was the only villain left. But he had become extremely strong by fusing with the Hogyoku! He defeated all of the captains and Vizards and appeared unbeatable. However, Ichigo had a chance to take him on through a Final Getsuga Tenshou.
Isshin Kurosaki teaches this technique while Ichigo is training under him in the Dangai. Time flows much faster there–when they're done, Ichigo's strength is far superior to Aizen's, and he uses the Final Getsuga Tenshou to win the fight. This technique fuses Ichigo's body with Zangetsu's, but it costs him his shinigami powers.
Fullbring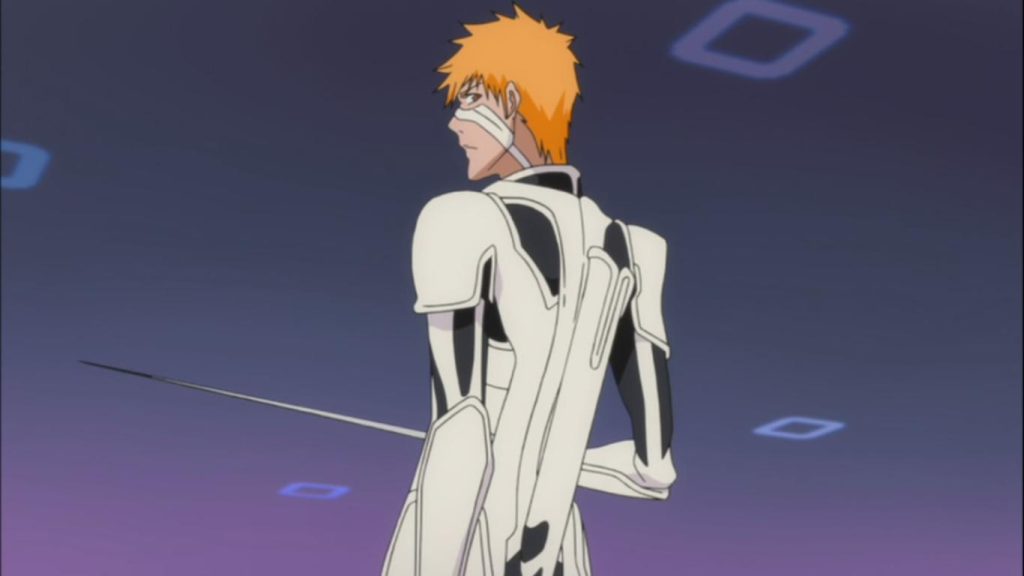 Ichigo lost all of his shinigami powers and could no longer contact Rukia or the Soul Society, and he remained powerless for a few years. But he discovers Fullbring and begins to train with Kugo Ginjou, which is the key to mastering this new power.
Since the Fullbringers' primary weapon is an object of value, Ichigo used his shinigami badge to channel its power when fighting for the first time. At first, Ichigo manifests this power in the form of a black cloak but later it becomes bone armour in its full form.
Fullbring + Shinigami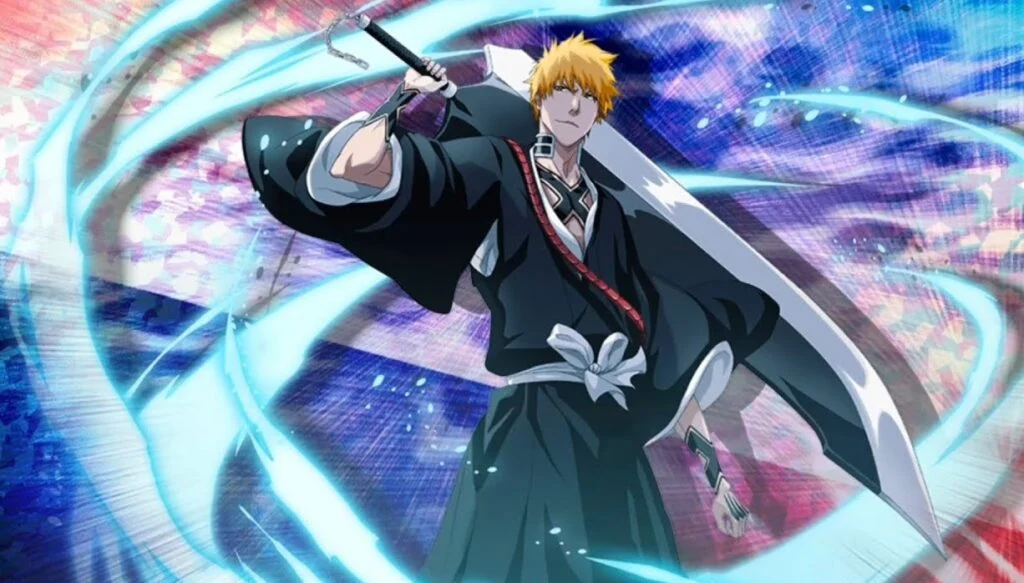 Ichigo had his Fullbringer powers stolen by Ginjou, who tricked him the whole time. In a twist, Rukia suddenly shows up to return Ichigo's shinigami abilities – with an upgrade! She pierced Ichigo with the reiatsu of Gotei 13's captains and he gained his power back.
After regaining his Shinigami form, Ichigo combined it with his Fullbring power. His sword and uniform changed shape and color, and his Bankai also changed. Ginjou faced him with the powers he stole, but the Substitute Shinigami prevailed in this battle.
Double Zangetsu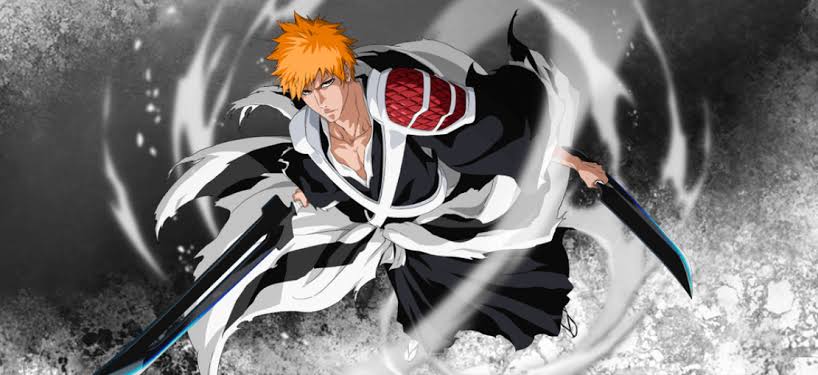 When Ichigo Sword was cut in half by Haschwalth, he had a new sword forged. But his master blacksmith Oetsu Nimaiya discovers something surprising: Zangetsu's spirit is Ichigo's Quincy side, while the original spirit of his Zanpakutou is the inner Hollow! So Nimaiya forges two swords for Ichigo: one to represent his Shinigami and the other to represent his Quincy side.
In the fight against Yhwach, Ichigo showed off his Dual Zangetsu by releasing a controlled version of the Vasto Lord from his hollow. When he used Bankai in this state, he fused together his two swords and released the Tense Zangetsu.
Hell Transformation
In the movie Bleach: The Hell Verse, Ichigo gains a new transformation. But this transformation, unlike his shinigami powers, didn't come from any power he inherited. This comes from the Kushanada, the guardians of Hell. However, since this only happens in the movie and it's not canon for Bleach, it isn't considered to be an official transformation.
The movie's villain, Kokuto, wanted to save himself from Hell by using the power of Ichigo's Vasto Lorde. He tricked him by pretending he was an ally and tricked him into becoming a Vasto Lorde. However, the Kushanada chose to help him escape from Hell in the end so that he could be imprisoned again. Thus, the guardians of Hell merged with Ichigo to allow him to use his power without turning evil.