Ainz Ooal Gown is the main character in Overlord, and he's considered the most powerful, which is ironic. He has many cool abilities, like not dying, healing fast, and controlling minds. He's the ultimate boss in a video game, and fans wonder if anyone can beat him.
In anime, when there are super strong characters, it depends on the situation. In this show, there are some characters who, in certain situations, might have a chance against Ainz Ooal Gown and maybe even beat him. But that's not an easy thing to do.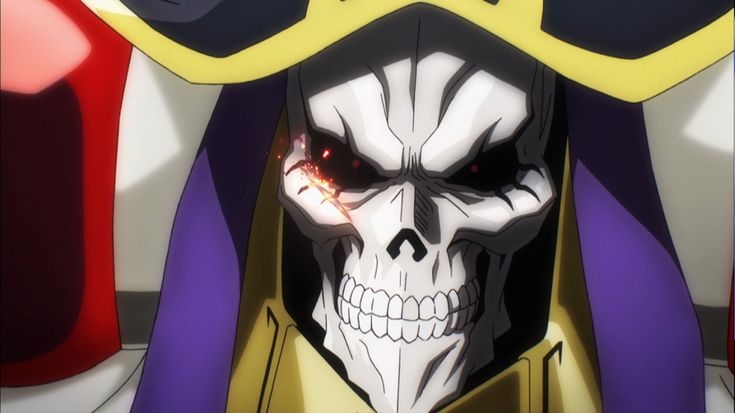 Ainz Ooal Gown is seriously powerful in the series, like super, super strong. The author, Kugane Maruyama, did something different by making the main character strong and kind of evil, which is unusual in anime.
One thing that makes Ainz unbeatable is his crazy range of abilities. He can bring back the dead, curse enemies with super-powerful spells, and even resurrect people. He's got this thing called "The Goal Of All Life" that kills anyone nearby, and that's just the tip of the iceberg.
He can also heal fast, use magic, never die, and even trade wishes for experience points. He's a nightmare to go up against because he has so many different skills, and it seems impossible to beat him.
Character Who can beat Ainz
‍♀️❤ Shalltear Bloodfallen ❤‍♀️#Shalltear #ShalltearBloodfallen #Overlord pic.twitter.com/KLprEY9WID

— Gerard (@GeraltMotionZ) December 5, 2020
In the world of Overlord, Ainz Ooal Gown has never lost a battle. He's super strong in every way possible, so people keep debating about him. He has many powers and skills that make him tough to beat.
People often talk about Shalltear being a good match against him because they've fought before, and her abilities directly counter his. But there are also theories about other characters who might have a shot at defeating Ainz.
Some fans think the Elven King could be a challenger, but it depends on how much they know about each other. Ainz might just be too powerful.
Then there are the True Dragon Lords, who some think could give him a hard time. The thing is, Ainz is super smart and always comes prepared. He gathers much information before going into battle, which could give him the upper hand.
So, while some characters might stand a chance against Ainz, his strategy and preparation could still make him the winner in the world of Overlord.