Season 3 of the Kimi ni Todoke: From Me to You anime adaptation is returning on Netflix worldwide in 2024. This exciting news comes 13 years after the second season's conclusion in 2011. The beloved voice actors, Mamiko Noto and Daisuke Namikawa will reprise their roles as Sawako Kuronuma and Shota Kazehaya. Production I.G. will once again handle the animation.
Production I.G. was responsible for animating the first two seasons of this romantic comedy series and all the special episodes that followed. The initial season of Kimi ni Todoke: From Me to You TV anime originally aired in the Fall 2009 and ran for 25 episodes, concluding in 2010. The 12-episode sequel continued in 2011.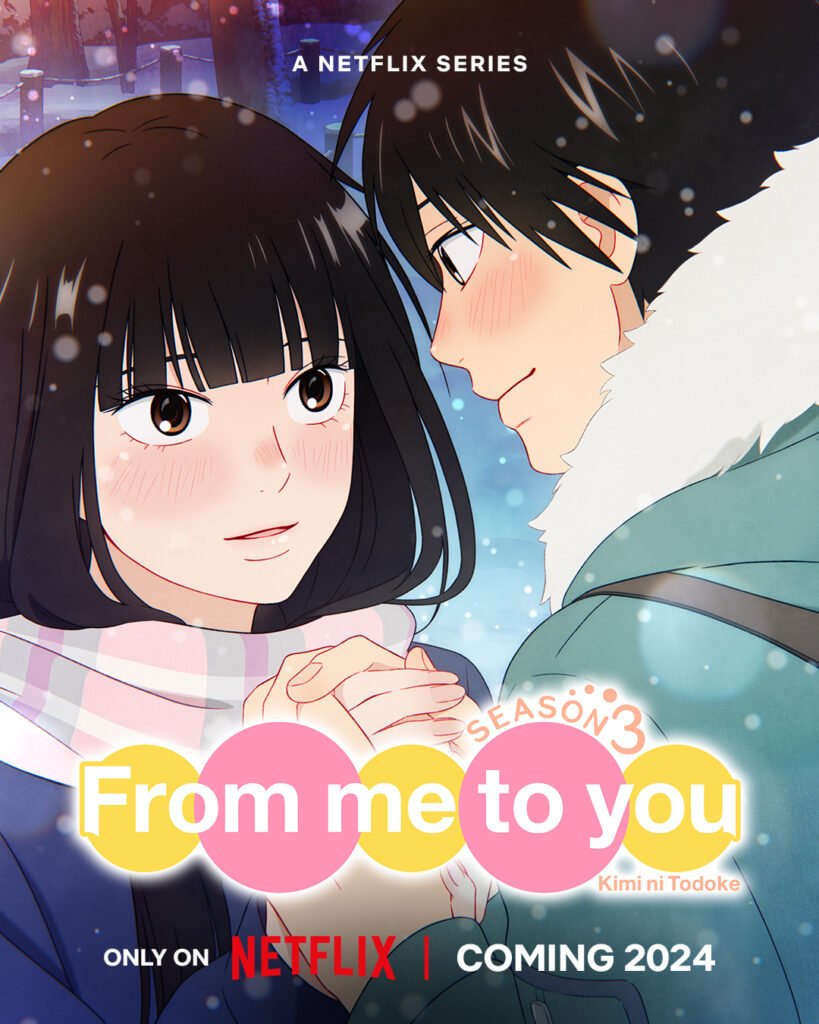 This heartwarming anime is based on the Kimi ni Todoke: From Me to You manga, created by Karuho Shiina, who both wrote and illustrated the series. The manga initially ran in Bessatsu Margaret from 2005 to 2017, spanning 123 chapters collected into 30 volumes.
Kanae Shimokawa adapted it into a light novel from 2007 to 2015, known for her work on the novelization of the Nana series. Shiina provided the illustrations for this adaptation.
There was also a spin-off story, Kimi ni Todoke: From Me to You – Soulmate, set after the main manga's events, serialized in Bessatsu Margaret from 2018 to 2022 and compiled into three volumes.
A one-volume prequel novel, Kimi ni Todoke: Ashita ni Nareba, by Shimokawa, was published during Shiina's maternity leave while the manga was on hiatus in Bessatsu Margaret.
Karuho Shiina shared her thoughts on the announcement of the third season and unveiled a special illustration: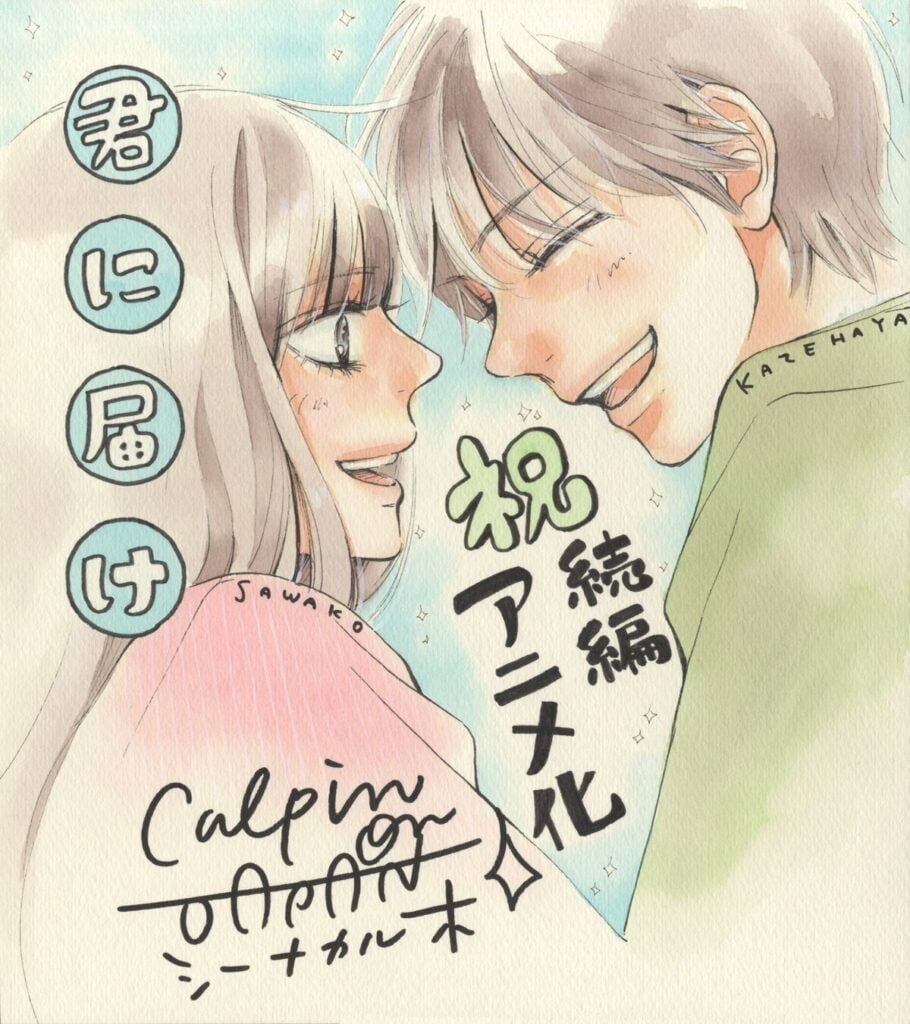 The series' return over time must be a great surprise to those of you who enjoyed the anime back then. I was one of the people who enjoyed it back then. I was very surprised and very, very happy. I observed the postrecording, and Sawako is Sawako, and Kazahaya is Kazahaya.
I couldn't believe that more than ten years had passed, and the beautiful performances of the cast so moved me. The pictures are also very cute! The cohesion of each episode is too nice, so please come back and enjoy it with us again!
Synopsis:
Sawako Kuronuma is the perfect heroine…for a horror movie. With striking similarities to a haunting movie character–jet-black hair, sinister smile, and silent demeanor–she's mistakenly called Sadako by those around her.
But behind her scary façade is a very misunderstood teenager. Too shy to fit in, all she wants to do is make some friends. But when the most popular boy in class befriends her, she's sure to make more than just that–she's about to make some enemies, too!
In 2010, a live-action movie adaptation of the manga was released. More recently, Netflix and TV Tokyo joined forces to produce a new movie, which premiered in March. Furthermore, Netflix is currently streaming the anime series. You can also check out the trailer below for a glimpse of the magic.