You might be wondering who is the main character in Boruto.
In this blog post, we'll look at the main characters of the Boruto series. We'll discuss who they are, their roles, and what motivates them. After reading this post, you should have a good understanding of the cast of this exciting new series!
The first character we'll be looking at is Boruto Uzumaki. He is the son of Naruto Uzumaki, the Seventh Hokage of Konohagakure. Boruto is a strong-willed young man who strives to surpass his father. He has a close bond with his teammates and always looks for their safety.
Boruto Main Characters
Boruto Uzumaki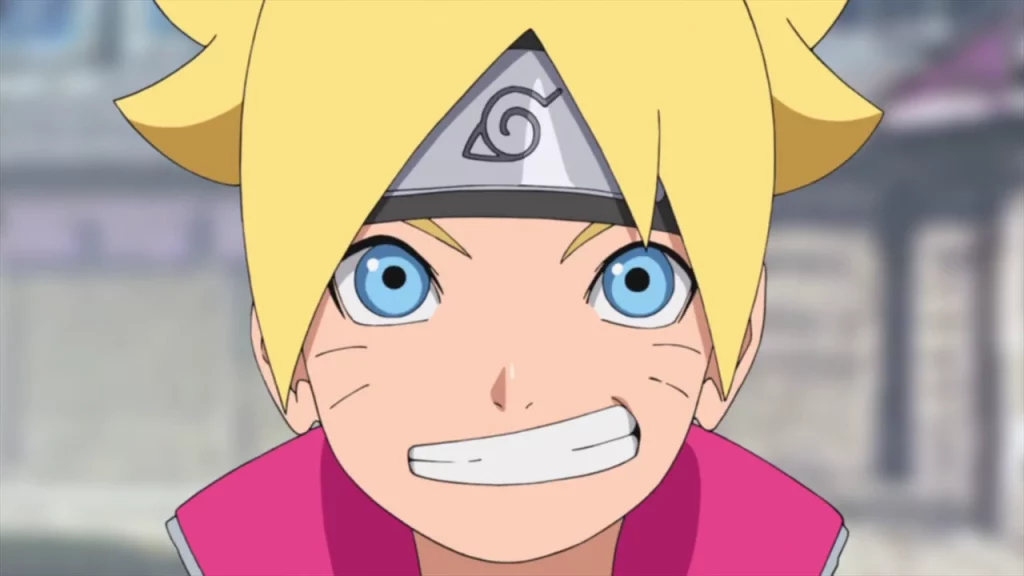 The anime's protagonist and Main Character, Boruto, is the eldest son of Naruto and Hinata Uzumaki, a shinobi from the Uzumaki clan of Konohagakure and a descendant of the Hyūga clan. Unlike his father, the young man had a childhood accompanied by several friends, but it was not all flowers.
Boruto doesn't have an easy relationship with Naruto. Hurt by the short time his father makes available to his family, between his new roles as Hokage, Boruto is rebellious and does things like vandalizing the Hokage Monument to get Naruto's attention while not facilitating the attempts of the father to approach.
In addition, the young man grew up with a certain arrogance that even led him to devalue his teammates, resulting from a childhood in which he didn't have to work hard to get what he wanted. He asked Sasuke Uchiha to train him and tried to fool him and Naruto in the exams, pretending to be able to use ninjutsu he hadn't mastered yet.
The situation changes after Naruto confronts Kinshiki and Momoshiki Ōtsutsuki. At this time, the Hokage passes part of its power to his son, and Boruto better understands his father, everything he has been through, and what he is responsible for.
As he tries harder, Boruto discovers the true extent his powers can one day reach. But new information suggests that his role in the plot will be even more significant than he imagined.
Himawari Uzumaki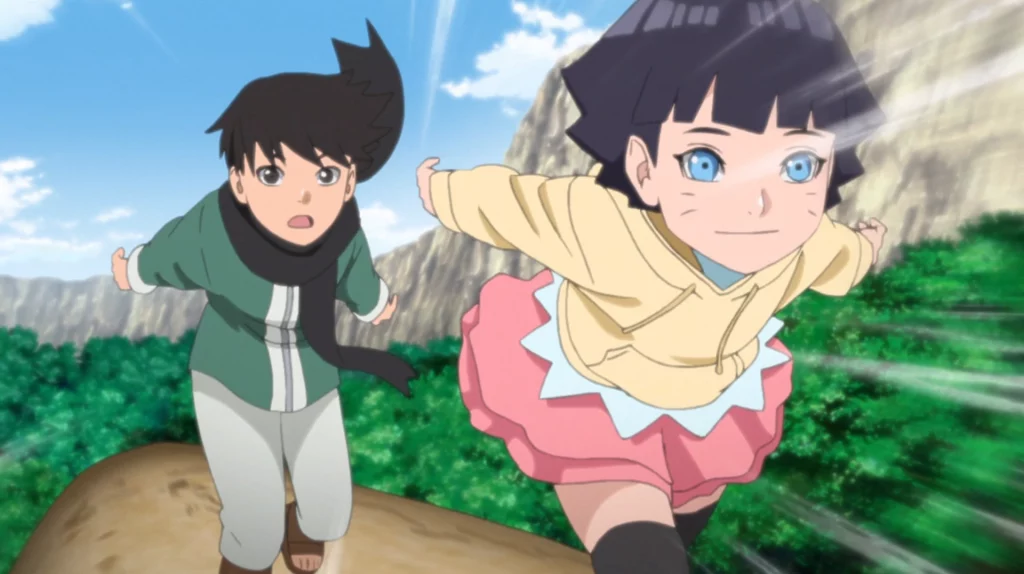 The youngest daughter of Naruto and Hinata and sister of Boruto, Himawari is a little girl full of energy and always kind. Although younger than Boruto, she shows more maturity when she understands Naruto's absence due to his occupation as a Hokage (even though he misses his father).
On the day of Naruto's inauguration as Hokage, Himawari and Boruto got into a childish argument over an accidentally broken toy. In her tantrum, the girl ended up awakening the Byakugan. With a power far greater than expected, she hits a tenketsu on Naruto after he puts himself before Boruto, and the blow makes the new Hokage faint.
Sarada Uchiha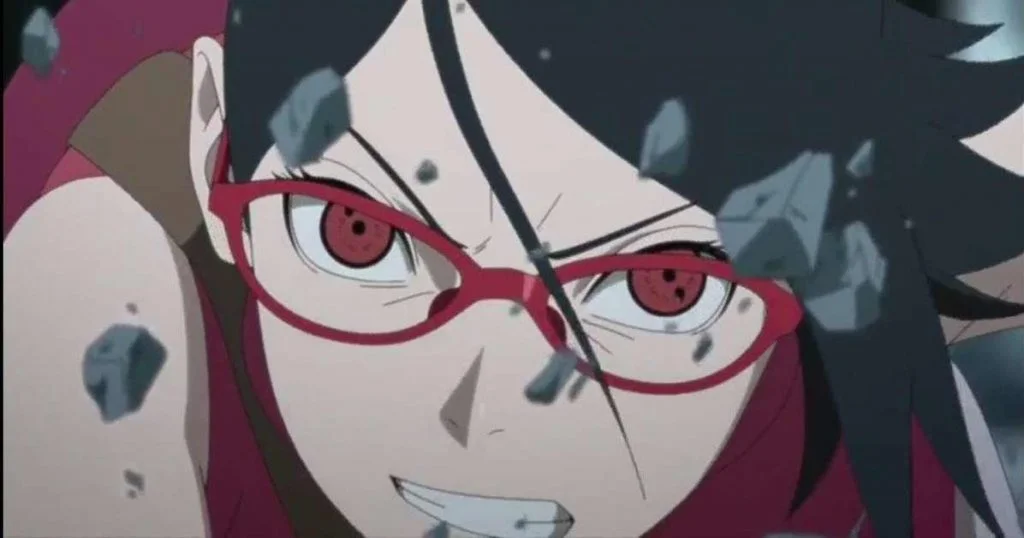 Sarada is the daughter of Sasuke Uchiha and Sakura . Unlike their parents, Sarada and Boruto always had a close and respectful friendship, which improved greatly after the young man made peace with Naruto.
From there, Boruto promises to do everything in his power to help her fulfill her dream of one day becoming a Hokage.
Like Boruto, however, she bears the burden of honoring one of Konohagakure's four noble clans and the one reputed to be the most powerful clan in the village. In addition, she must deal with expectations that she has inherited Sakura's medical Jutsu and Sasuke's abilities. Like Boruto, however, she mirrors her friend's father and dreams of becoming a Hokage, like Naruto.
Sarada grew up without knowing her father due to the mission Sasuke took on when she was young, which made her spend her childhood wondering what kind of man Sasuke would be and if he cared about his family—the meeting between the two changes that.
Modest and kind, Sarada also has a fierce temper like her mother's and is always available to help her closest friends, especially Boruto and Chōchō Akimichi.
Mitsuki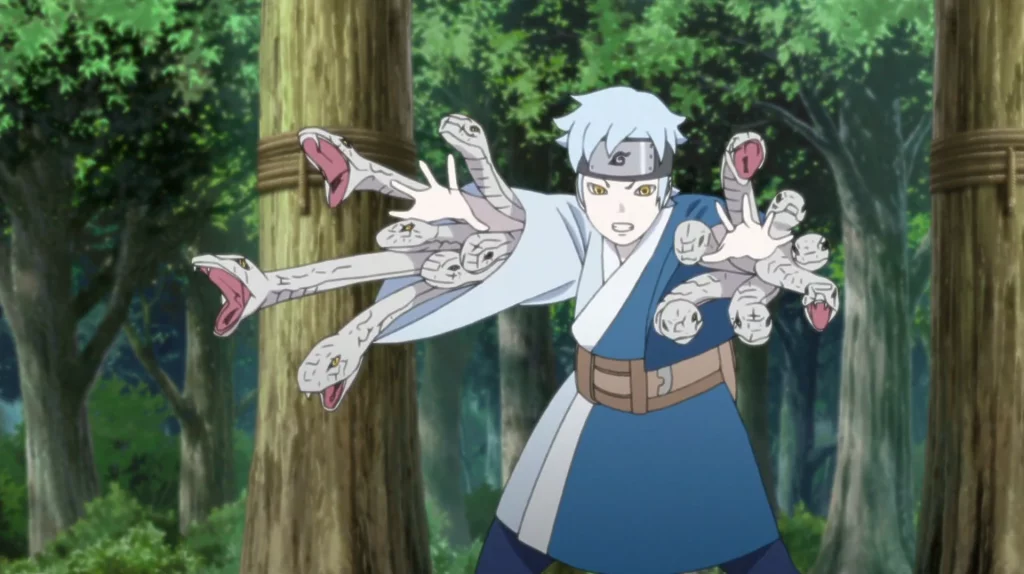 Mitsuki is Orochimaru's " son, " an artificially created synthetic human. After discovering its origin and realizing that Orochimaru wanted to use it to find the embryo from which he and his clone brother had been created, Mitsuki steals the scroll and key his father carried and runs away. Upon discovering information about Boruto Uzumaki in the scroll, he decides to go from Otagakure to Konohagakure in search of Boruto.
After graduating from Konoha Academy and becoming a genin, he joins Team Konohamaru alongside Sarada and Boruto. Known for his calm but extremely outspoken demeanor, Mitsuki befriends his teammates and always rushes to fight at their side. He dramatically admires Naruto and Sasuke but naively believes that his father, Orochimaru, is stronger than both.
Metal Lee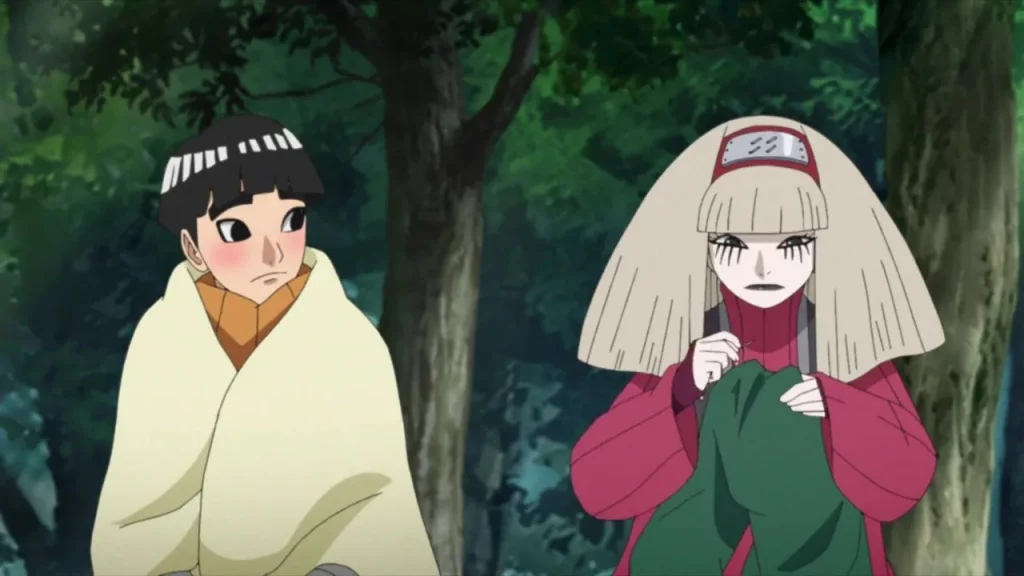 Son of Rock Lee, Metal Lee is a highly dedicated shinobi. Still, he suffers from a strong social phobia, is always nervous about what people think of him, and cannot fight or even move if he is in front of an audience.
Metal deeply admires his father, something he demonstrates whenever he can, like when he takes part in a tough training session with him.
Despite his anxiety, which he constantly struggles with, the young man is skillful, persistent, and has a reputation for genius in his clan.
Shikadai Nara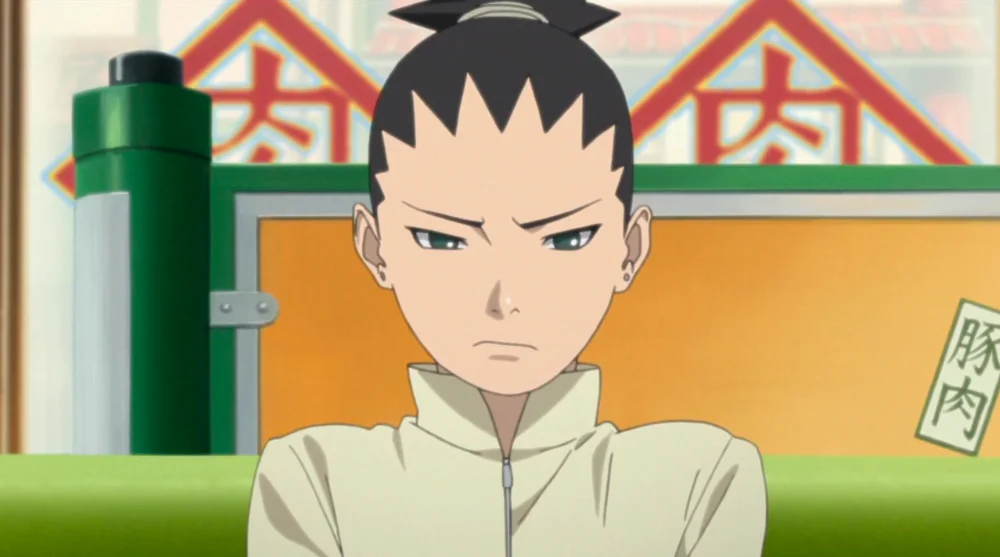 Shikadai is the son of Shikamaru Nara, Temari Nara, and nephew of Gaara. He inherited his father's lazy look and personality, showing disinterest in becoming a shinobi. Later in the anime, however, he is promoted to chūnin by Naruto, in credit for his devotion to allies and his leadership skills.
Inojin Yamanaka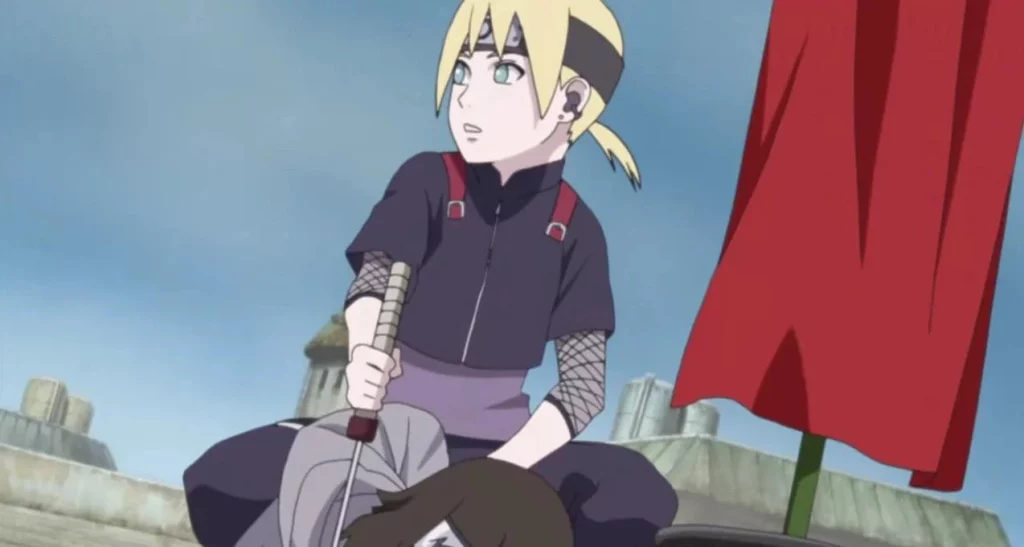 Son of Sai and Ino Yamanaka, Inojin is part of the seventh generation of the trio Ino–Shika–Chō, alongside his teammates, Chōchō Akimichi and Shikadai Nara. Obedient and disciplined, the young man can also be indifferent to people's feelings, as if some vestige of the training had influenced him to inhibit the emotions his father went through.
At first, Inojin distrusted Boruto and accused him of taking advantage of his father's position as the Seventh Hokage to take advantage of the Academy. Afterward, however, the two develop a friendship.
ChoCho Akimichi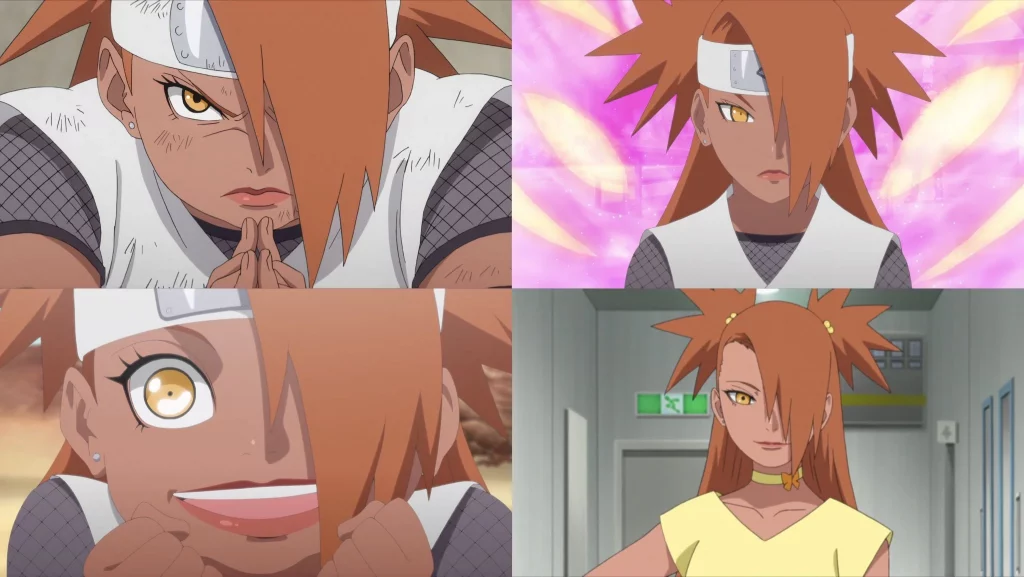 ChoCho is a kunoichi of the Akimichi clan, the daughter of Karui Akimichi and Choji Akimichi. Along with her colleagues Shikadai Nara and Inojin Yamanaka, she is part of the 17th generation of the Ino-Shika-Cho trio, comprised of her relatives and ancestors. Confident, she didn't usually care what people said about her weight and didn't mind being called fat. She shares a taste for food with her father, which she can prioritize even to the detriment of training.
However, he starts to care about his image and tries to lose weight when he grows older. Seeing that her mother does not have a problem with being overweight, she begins to wonder if she is adopted and starts to see in any adult who admires the possibility of being her real parents.
Iwabee Yuino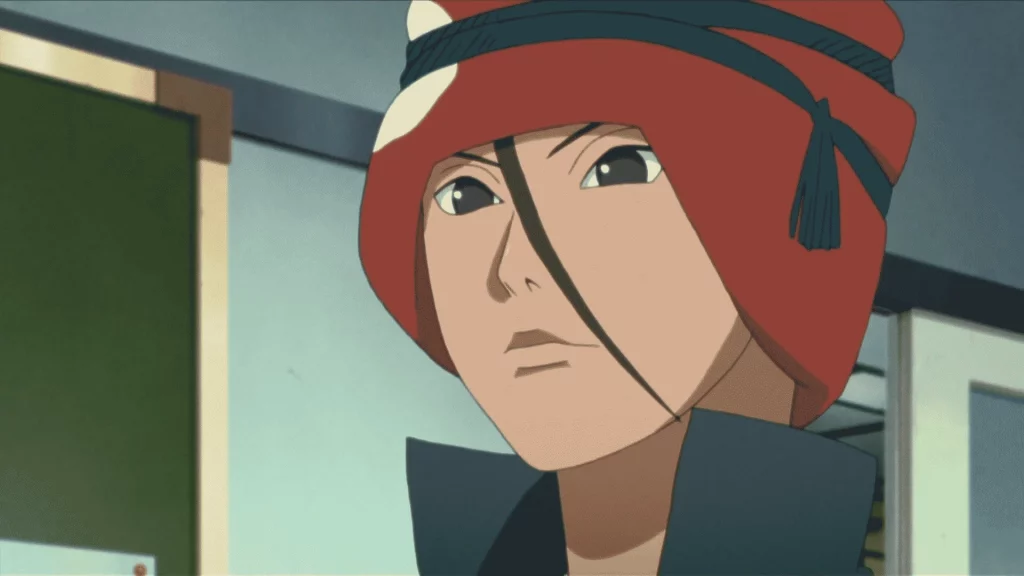 This genin-level shinobi values ​​their strength above almost anything else, claiming that the strong can do whatever they want and thus disregarding the values ​​of other warriors. Iwabee admires periods of war and believes that fighting is the path to developing great ninjas, even if the price is lives lost in the process.
Although he excels in his fighting skills, his academic grades are always low, and he constantly gets into trouble, which has seen him fail exams twice. He has widespread admiration for Naruto, but only because the Hokage is the strongest ninja in history.
Iwabee changes his attitude after meeting Boruto Uzumaki. Although their relationship began with the young man's disdain for the Hokage's son, he came to admire the young Uzamaki's strength and resilience. Gradually, Boruto could make him face his problems regarding studies, and Iwabee was improving his relationship with his fellow Academy members.
Sumire Kakei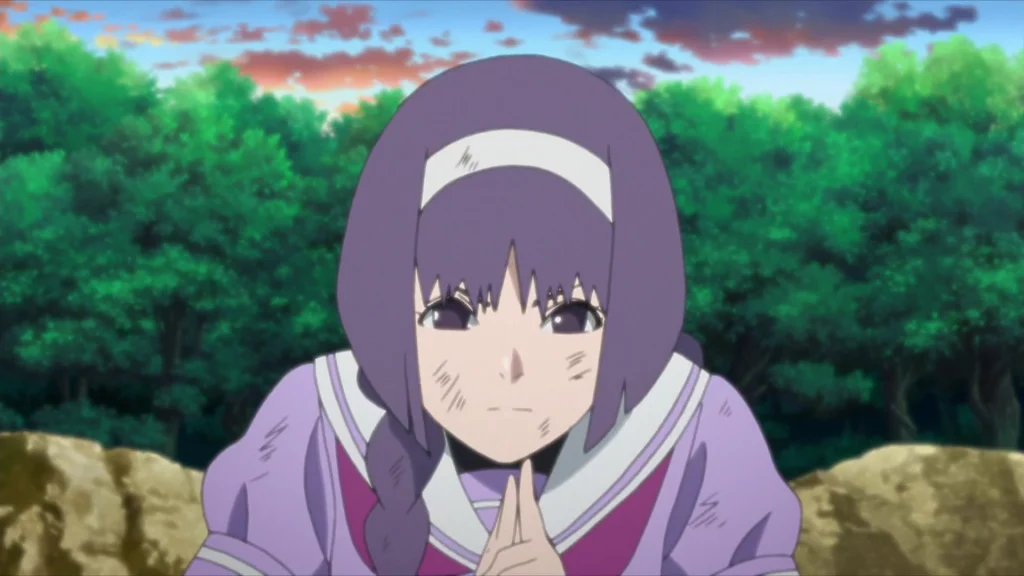 Sumire is a genin-level kunoichi. During her time at the Academy, she represented her class and was part of Team 15. A kind and quiet girl, she always admired Naruto and was concerned for her classmates. Respectful and obedient, she avoided conflict and admitted to wanting to become a shinobi in memory of her father.
Denki Kaminarimon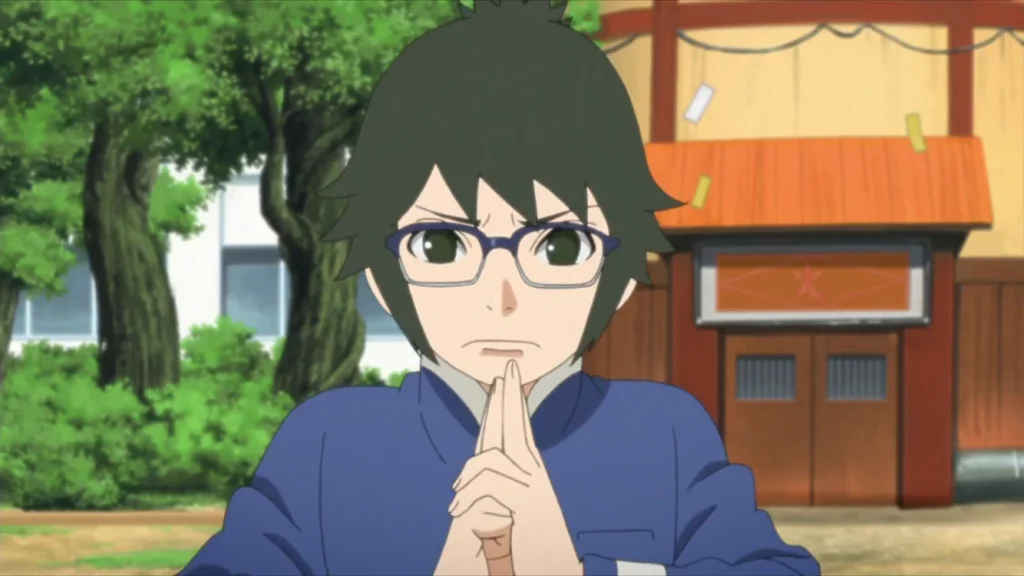 Denki is the future heir of the Kaminarimon Company, considered the most significant enterprise on the planet. Against his will, he enters the Ninja Academy at the behest of his father, where he becomes Boruto's classmate and friend, having defended him on different occasions.
Eventually, Denki also approaches Iwabee, who helps him with his physical tasks while Denki helps him study.
Naruto Uzumaki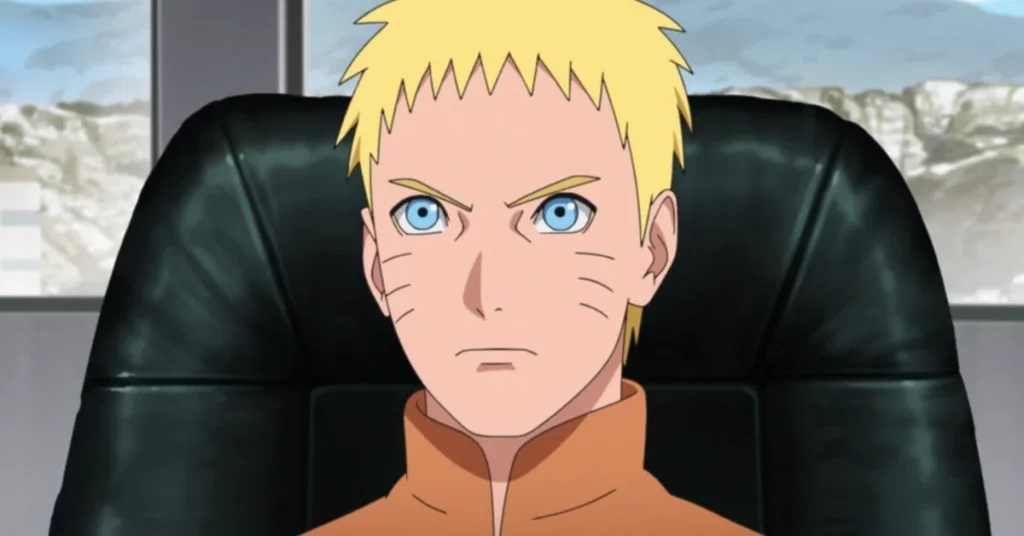 In Boruto: Naturo Next Generations, Naruto is aged 32 to 33 and is the Seventh Hokage. The warrior became more severe with the weight of his new and rigorous duties. The great responsibilities he now carries mean that he often does not have the time he would like for his wife, Hinata, and their children, Boruto and Himawari.
Still, he is a loving father and will try everything to protect his family and find more time to spend with them. Amidst Boruto's protests and rebellions to get his attention, he needs to find a way to make the boy understand the importance of hard work.
Kurotsuchi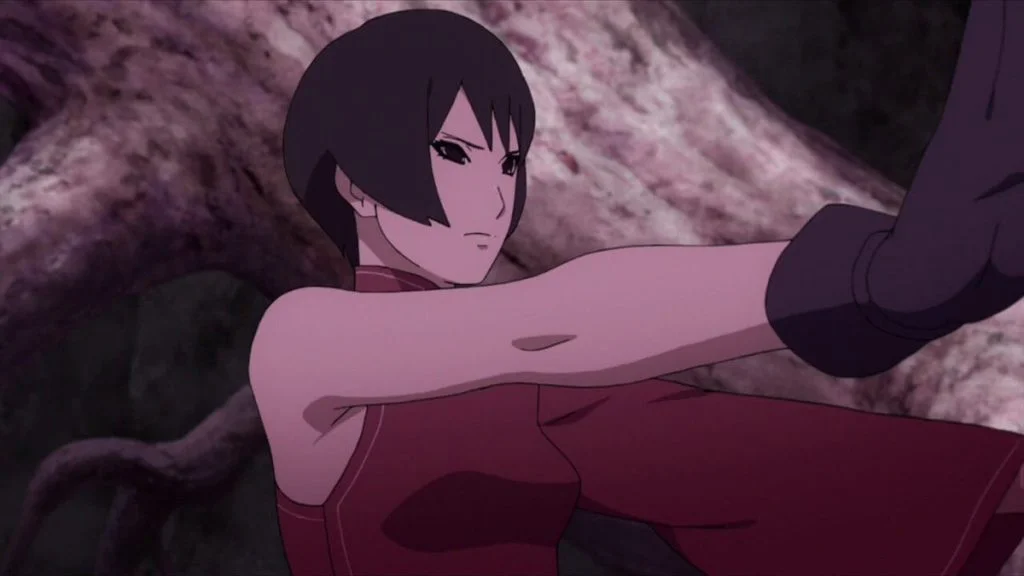 The granddaughter of the Third Tsuchikage, Kurotsuchi, succeeds her grandfather and becomes the Fourth Tsuchikage 15 years after the end of the Fourth Shinobi World War. Extremely loyal to her village, she is always ready to defend everyone.
Like the other Kage, she allies with Sasuke and Boruto in Naruto's rescue when Momoshiki and Kinshiki kidnap the Hokage.
Chōjūrō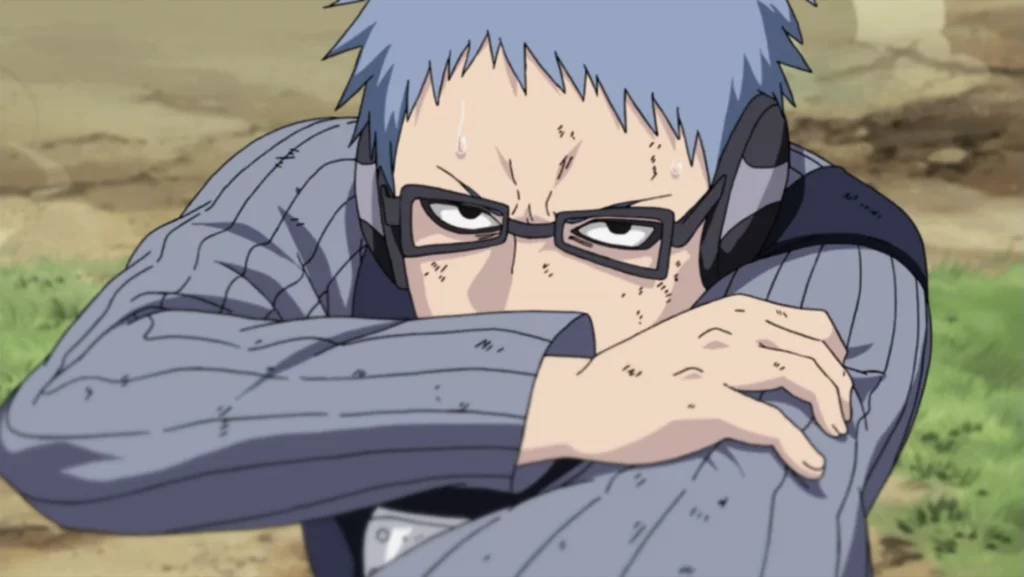 One of the Seven Ninja Swordsmen of the Kirigakure Mist, Chōjūrō becomes the Sixth Mizukage. Although he displayed insecurity when he joined the Seven Swordsmen, the warrior was already much more confident during the Fourth Shinobi World War. In his new role as Mizukage, he remains calm and confident.
Sasuke Uchiha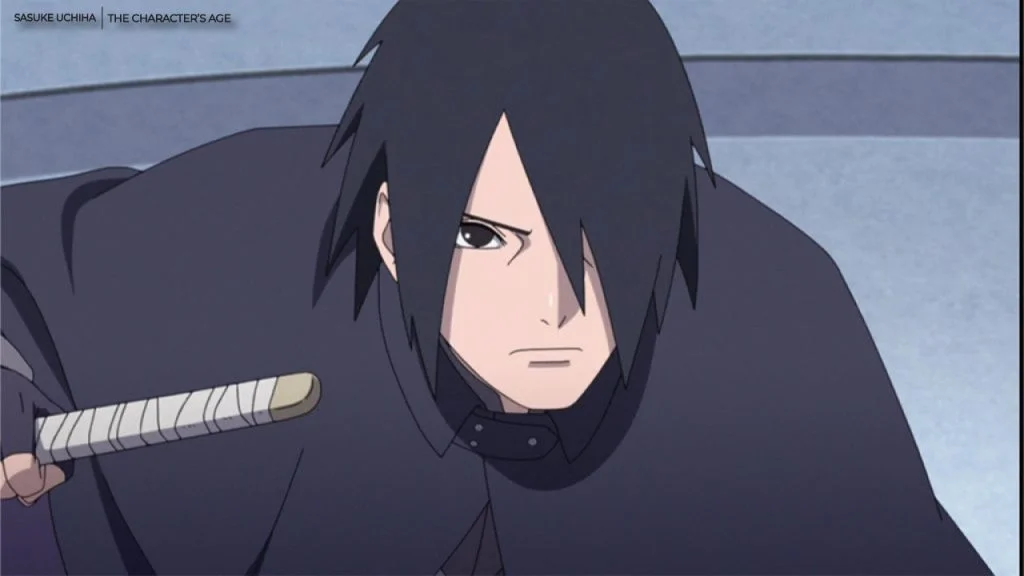 Sasuke is no longer that mad boy. Although he maintains his closed personality and series, he now has a close and respectful relationship with Naruto, fighting several times on his side.
Boruto, on the other hand, has always had great respect for Sasuke, as he admires the fact that the warrior is on a par with his father, which is why he asked that Sasuke be responsible for training him. Although they are not related, he calls Sasuke "uncle".
Initially, Sasuke is reluctant to train the boy but accepts when he sees Boruto's great effort to dominate the Rasengan. He becomes fond of Naruto's son, encouraging and always willing to protect him.
At the beginning of Boruto: Naruto's Next Generations, we see that Sasuke is not as present in Sarada's childhood as he was during the girl's first years. Since suspecting Kaguya, Ōtsutsuki created White Zetsu's Army. However, the warrior has set out on the secret mission of tracking Kaguya's chakra remnants through his Rinnegan.
Even away from his family, he shares a strong bond with Sakura and Sarada and is strengthened in his mission, motivated to ensure a future for them and the next generation.
Sakura Haruno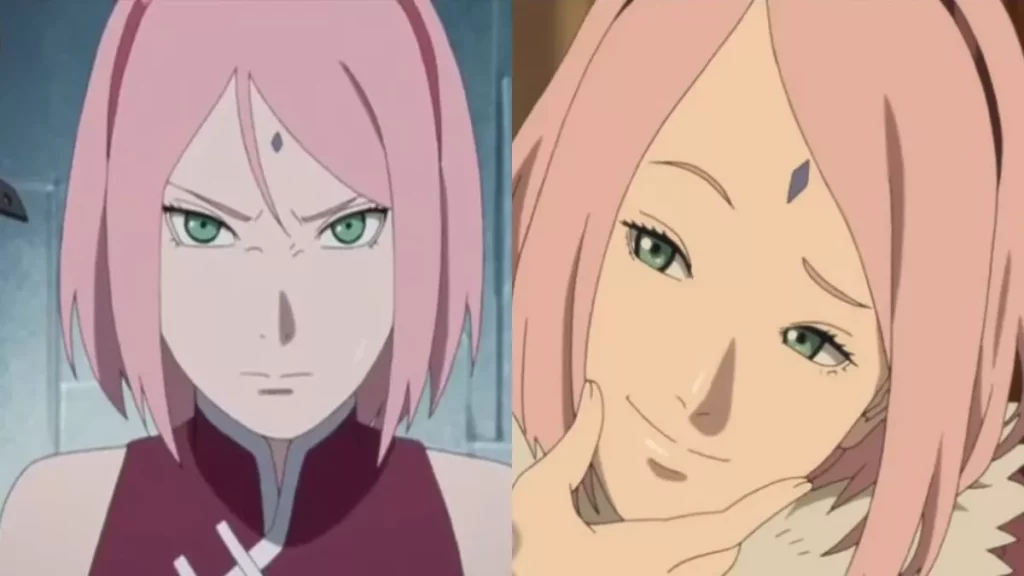 Sakura Haruno – now Sakura Uchiha – became an excellent medical ninja after her training with Tsunade. A few years after the war, she marries Sasuke and becomes pregnant, giving birth in Orochimaru's hideout. Although she misses Sasuke terribly while he is on his mission, she is happy with her marriage and assured of her husband's love for her and Sarada.
As a mother, she is extremely loving and proud of her daughter but loses her temper when Sarada questions Sasuke's absence and the validity of her parent's marriage. As loyal to Sasuke as ever, fighting alongside her husband when he returns.
Hinata Uzumaki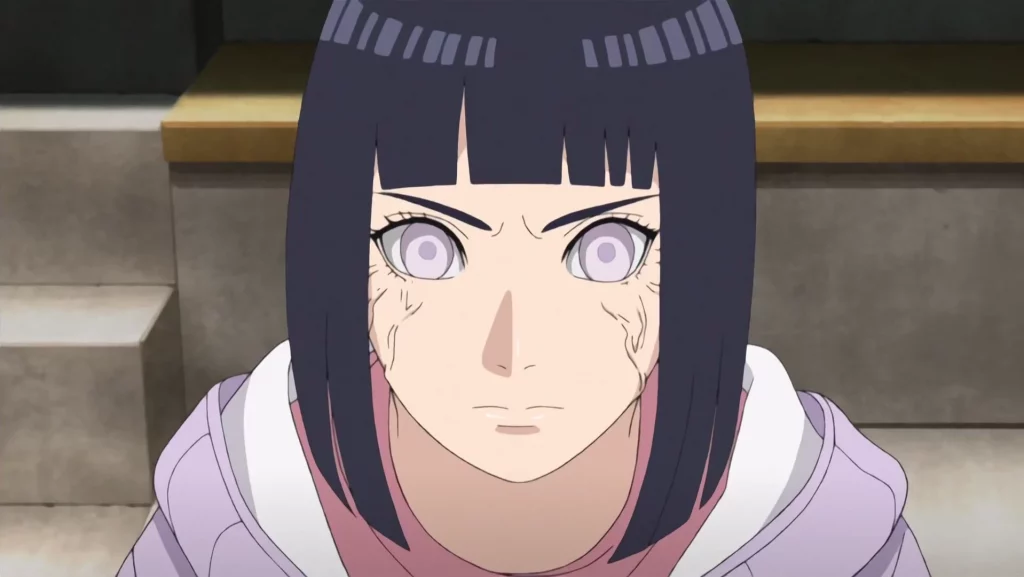 The character we know as Hinata Hyūga is now Hinata Uzumaki, as she became the wife of Naruto Uzumaki. If Hinata did not show great confidence and skills in her youth, that changed after she approached Naruto and saw him as an example to follow. When the two get married, build a family, and Naruto becomes the Hokage, Hinata's support remains unconditional.
Now, she is stricter but also highly affectionate with her children, Boruto and Himawari, mainly to deal with Naruto's constant absence caused by her new role as Hokage. He constantly deals with Boruto's rebellions and always enlists Himawari's company to visit Neji's grave.
Gaara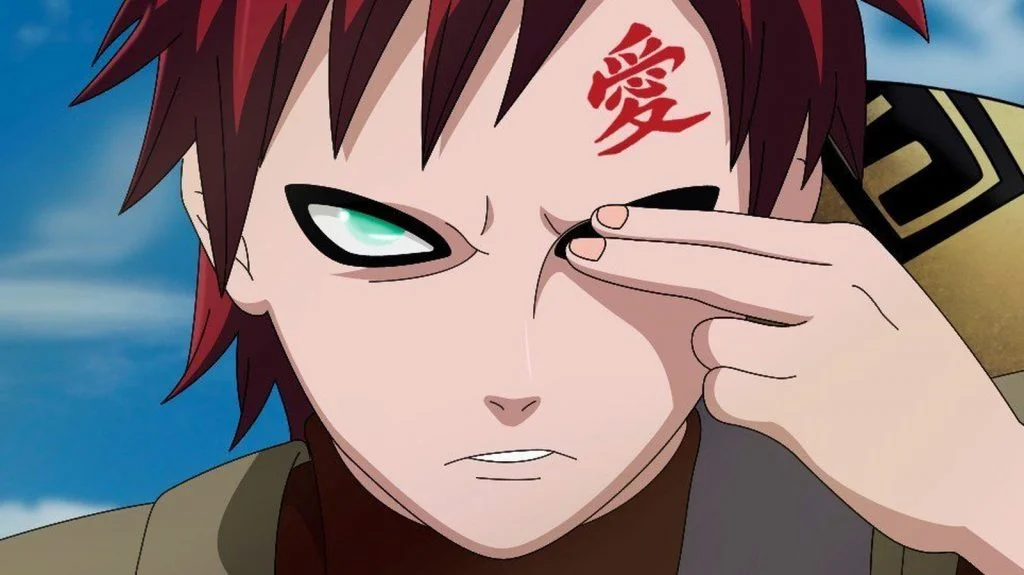 Long considered one of the antagonists of the Naruto universe, Gaara found in the protagonist for the first time someone who could make him understand what friendship and love mean. Since then, he has taken on new behaviors and, in adulthood, becomes the Fifth Kazakage.
Darui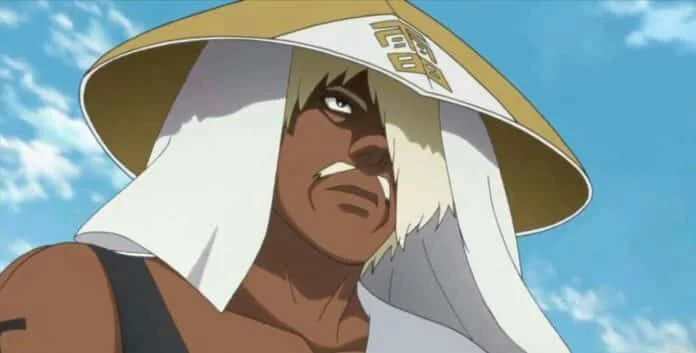 Darui went from a young Kumogakure shinobi to the Fourth Raikage's right-hand man and ultimately became the Fifth Raikage. Calm and mature from an early age, he maintains this temperament in his new role.
Orochimaru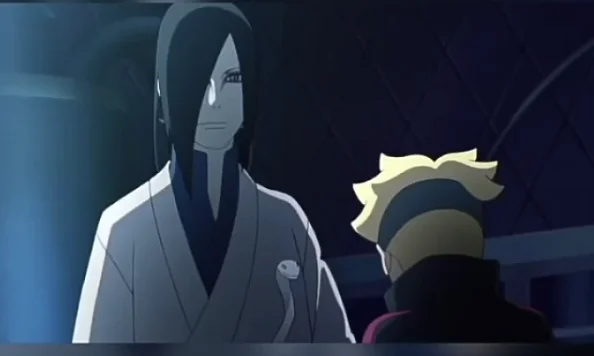 In Naruto, we meet Orochimaru as the legendary Sannin who, to achieve his goal of learning all the secrets of the world, carried out unethical experiments in search of immortality and ended up being expelled from Konoha. And this "god complex" that he already demonstrated was demonstrated again in Boruto: Naruto Next Generations by creating a synthetic human, to whom he gives the identity of Mitsuki, his son.
In the anime, we discover that Mitsuki is not the only clone created by Orochimaru, which poses great risks. But the "father and son" relationship between Mitsuki and Orochimaru is a surprise when Sannin decides to let the boy stay in Konoha to fulfill his wish to become a Shinobi.
Shikamaru Nara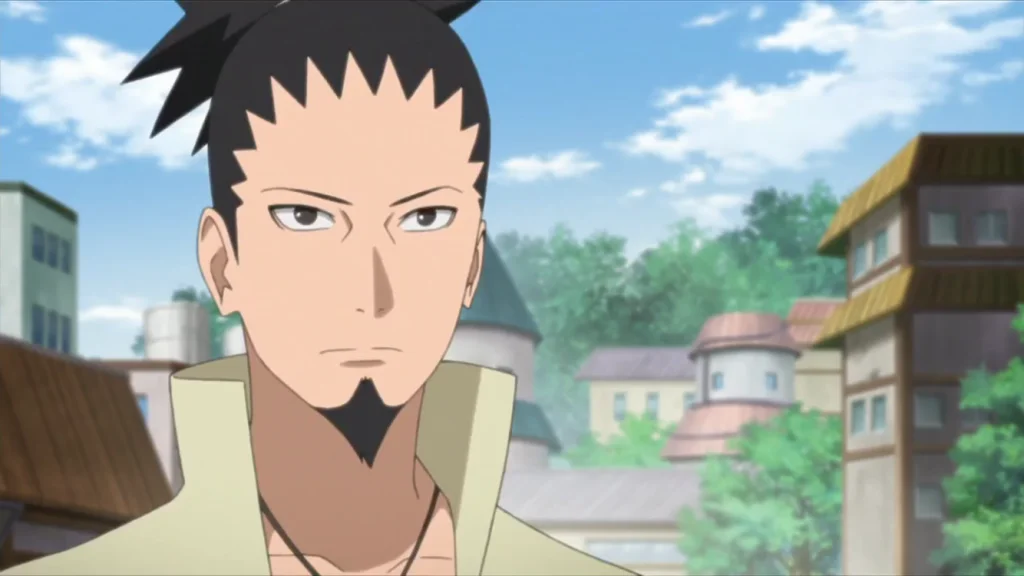 Although he is known for being lazy in almost everything he does, Shikamaru has also managed to stand out for his rare intellect. After Naruto was appointed Hokage, Shikamaru became his advisor and assistant. The warrior even offers to help Naruto with their new workload so that the Hokage can spend more time with his family, thus becoming Naruto's right-hand man.
As a young man, he had no desire to marry, but that changed after he grew up, when he wished for himself a marriage, two children, and a simple life. Currently, he is an affair with Temari, with whom he had his son Shikadai.
Temari Nara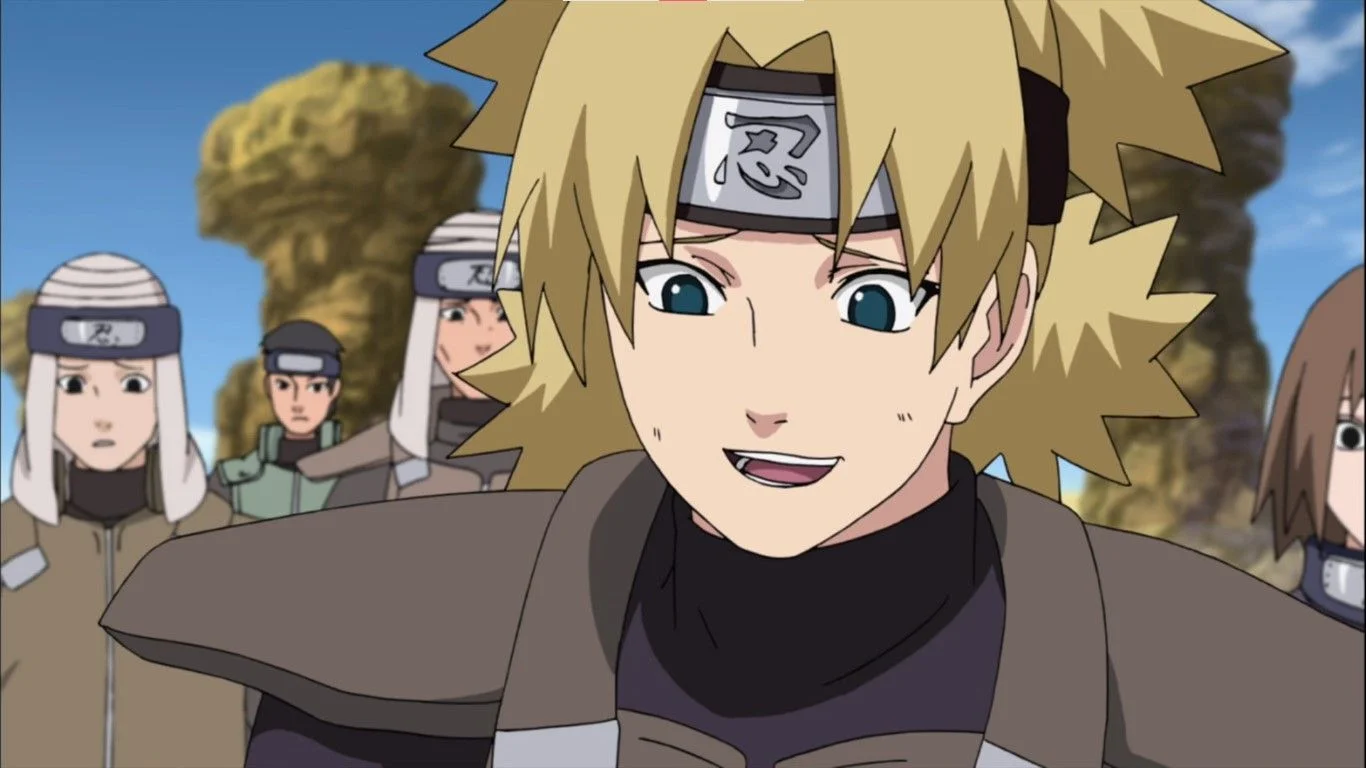 Kunoichi (ninja) from the Kazekage clan of Sunagakure, Temari became a member of the Nara clan and emigrated to Konohagakure after her marriage to Shikamaru. As a mother, she is strict in Shikadai's upbringing and is firm when he doesn't properly address Uncle Gaara.
Konohamaru Sarutobi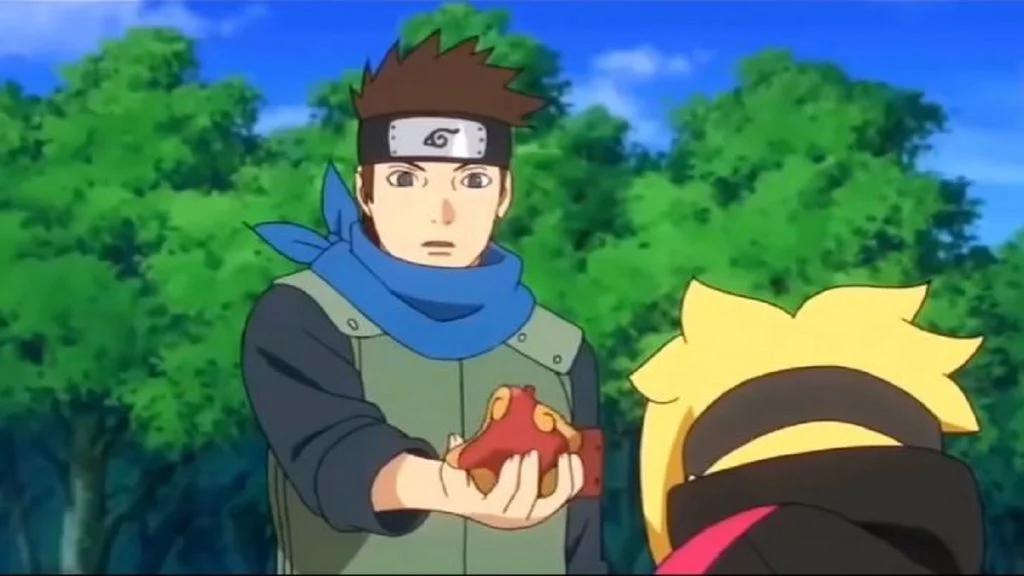 Grandson of the Third Hokage, Konohamaru, demonstrates a more rigorous personality in Boruto: Naruto Next Generations, currently leading his team at the Academy, consisting of Boruto, Sarada and Mitsuki. Throughout the anime, he even leads Teams 7 and 15.
The character even gets a bow of his own, in which he and Boruto meet a young nobleman named Remon Yoimura, who was on the run from his bodyguard and ends up needing to be rescued by the ninjas, with Konohamaru developing feelings for her.
He continues to work hard to one day become a Hokage, like his grandfather and his idol, Naturo Uzumaki.
Shino Aburame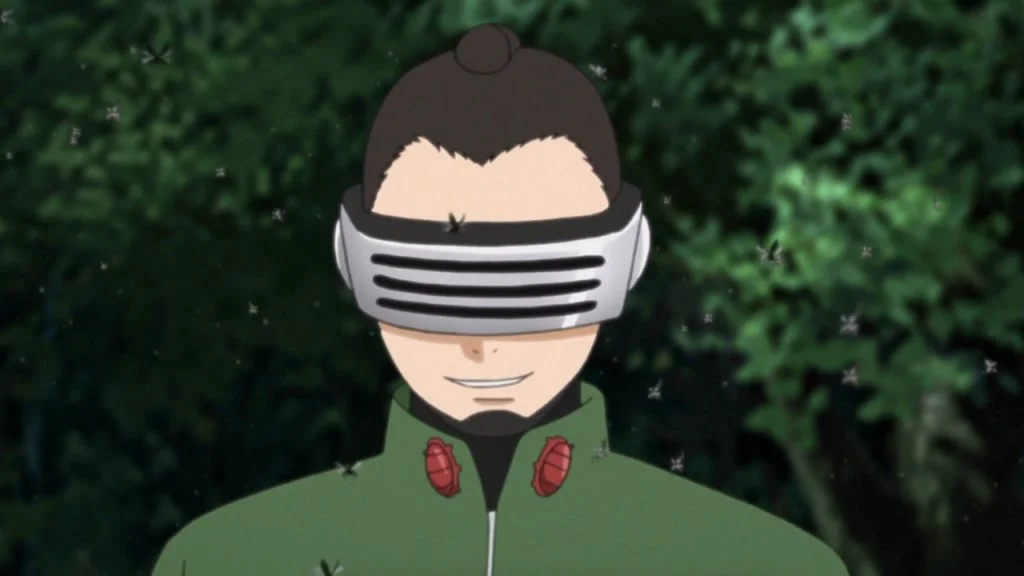 We meet Shino in Naruto as a calm young man with a unique talent for insects. A few years after the Fourth Shinobi World War, in his adulthood, Shino is one of the teachers at the Academy, now attended by the new generation of the aspiring ninja.
Withdrawn, mysterious and stoic, he has always been intimidating to many, but he has great loyalty to his friends. One of the few moments in which he shows his emotions – in this case, despair – is when he comes across insectivorous plants or animals, with the prospect of losing his insects making him extremely worried.
Initially, Shino finds it difficult to be respected by new Academy students, especially by Boruto, son of Naruto.
Rock Lee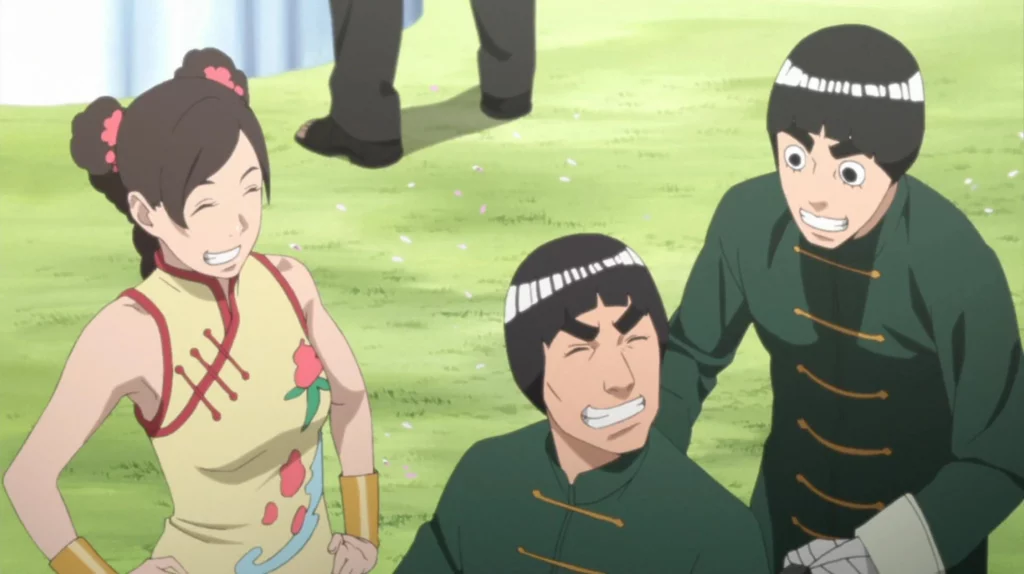 As a younger man, Rock Lee devoted himself to the special training he received from Might Guy to make up for deficiencies he had in his ninja skills. As a result, he became a master of taijutsu and continued training to always improve his strength. It is this same training that, later, Rock Lee passes on to his son, Metal Lee.
Unlike Metal, Rock Lee has always been full of enthusiasm and very energetic. Known as the "nice guy", he holds no grievances even for those who defeated or hurt him.
Tenten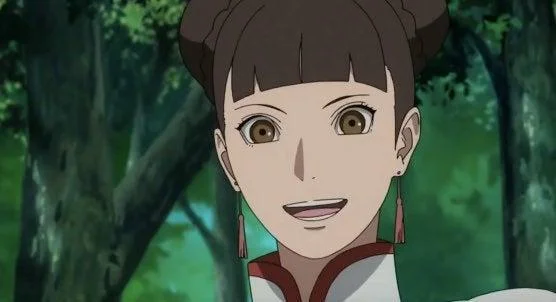 A member of Team Guy in her Academy days, Tenten was known for her menacing personality and her defense that kunoichis can be as strong and skilled as a male shinobi.
Respectful of her teammates and friends, she also has a witty side. In Boruto: Naruto Next Generations, we see that Tenten decided to work with weapons manufacturing and opened her own store. In the window, he exhibits his two Valuable Tools of the Sage of Six Paths, which are not for sale.
Sai Yamanaka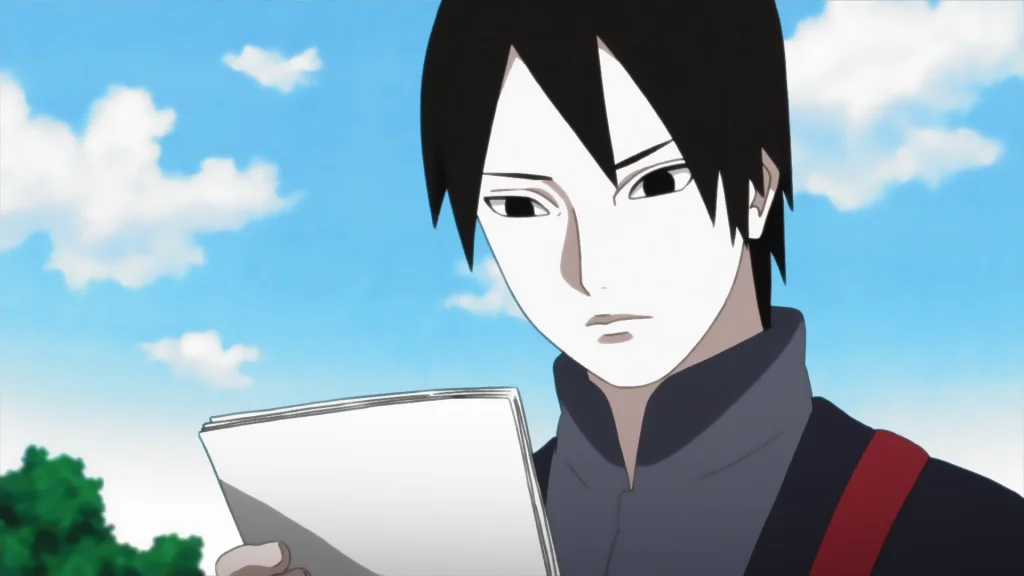 Sai grew up on standard Root training, which means that, from a very young age, he was conditioned to lose his emotions. This made him feel very difficult to connect with other people in his youth, especially the fellows of Team Kakashi, which he joined to replace Sasuke Uchiha.
Gradually, he learned about feelings, bonds and rediscovered his emotions to the point that, after the Fourth Shinobi World War, he formed his own family alongside Ino Yamanaka. Now truly understanding love, Sai trains his son Inojin in his artistic ninjutsu.
Ino Yamanaka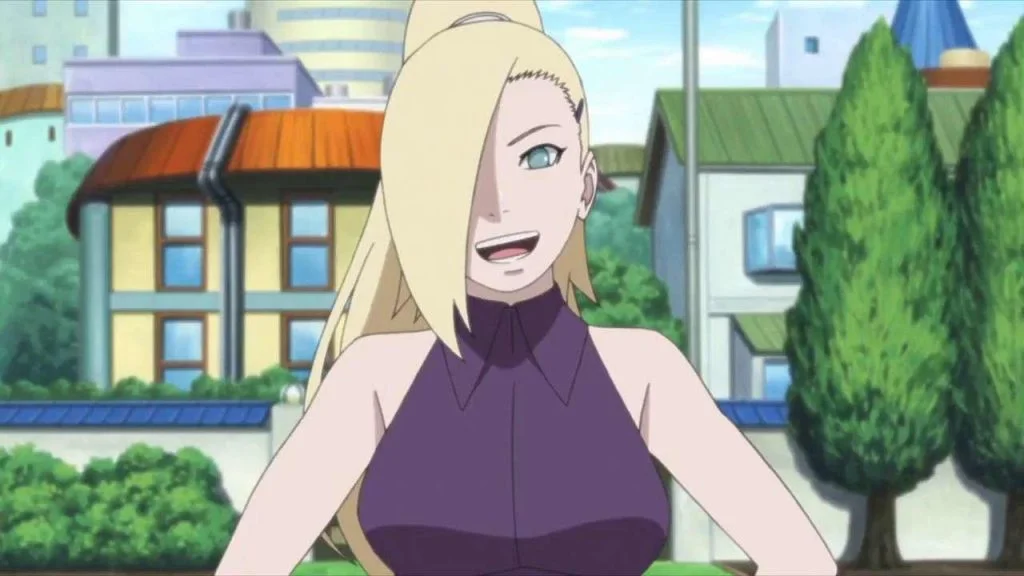 In her Academy days, Ino was a member of Team Asuma alongside her fellow members of Ino–Shika–Chō. Currently married to Sai Yamanaka, she remains determined to continue her clan's traditions, training her son Inojin with the new generation Ino–Shika–Chō, sons of the previous members, who have all remained friends.
Furthermore, while Sai gives Inojin training in ink techniques, she teaches him medical ninjutsu, thus passing on her legacy to the young man.
Choji Akimichi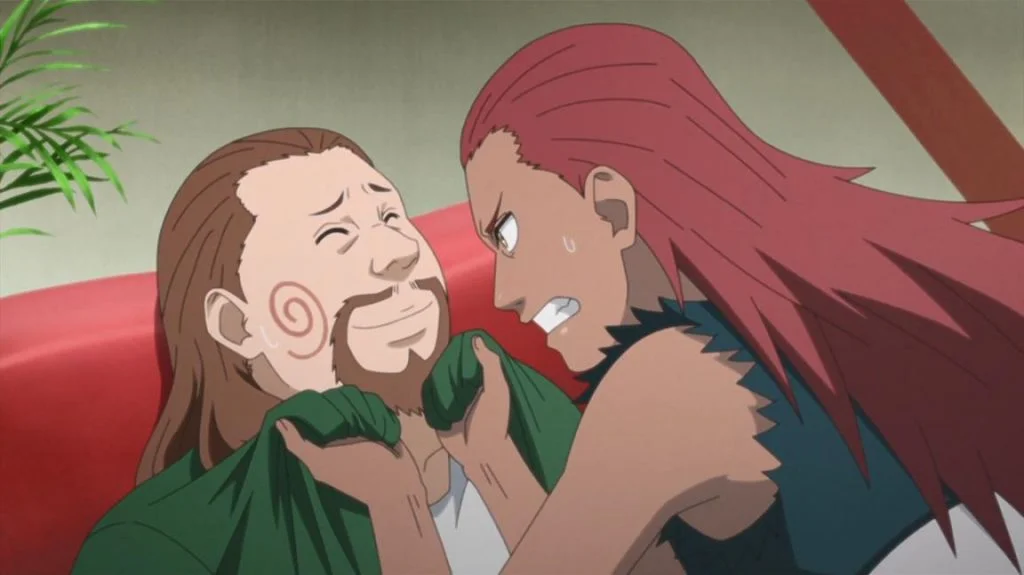 Gentle and polite, he has always put his dedication to his friends ahead of his insecurities, such as the one he feels about his weight. When he was young, he could easily put the need to eat above the need to train, something he seems to have passed on to his daughter Chōchō, who he had with his wife, Karui.
However, in Chōchō's childhood, the girl needed medicine, which led him to work hard. The effort caused him to lose weight, making Chōchō feel disconnected from her father and question whether she was adopted.
Chōji has a great friendship with Shikamaru, who saw beyond the warrior's low athletic ability and recognized his true strength. During the Fourth Shinobi World War, Chōji was instrumental in the victory of the Allied Shinobi Forces.
Karui Akimichi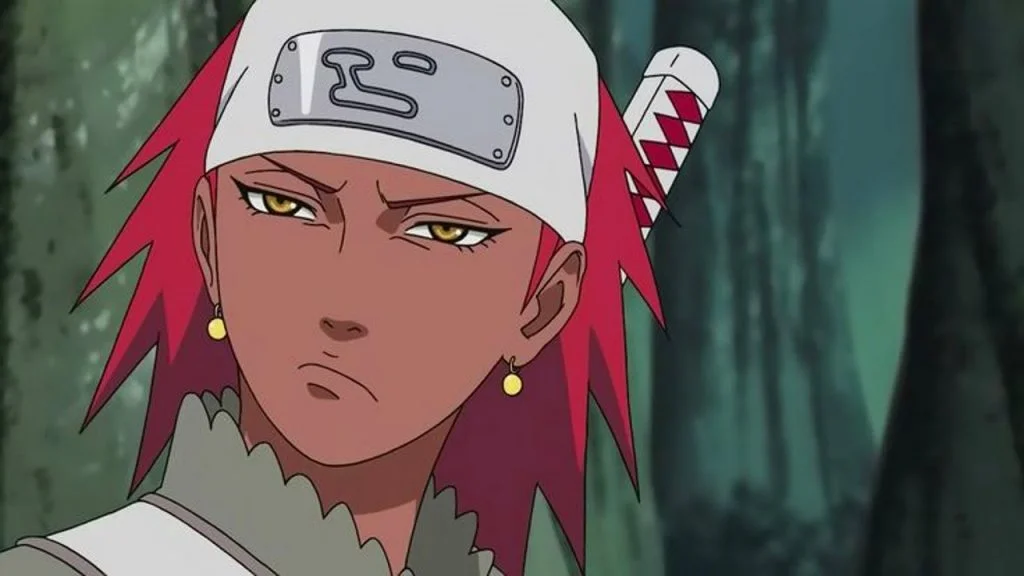 Kunoichi from Kumogakure, Karui emigrated to Konohagakure after marrying Chōji Akimichi. In her youth, she displayed a frank, impulsive, and irritable personality but became more relaxed in adulthood, even questioning her daughter Chōchō's need to learn techniques in times of peace.