One of the most captivating aspects of Jujutsu Kaisen lies in its unique system of spells and energy. The creatures in the series, cursed spirits or simply curses, are born from negative emotions. To counter their unique abilities, cursed techniques are essential.
These abilities draw power from a distinct source: Cursed Energy. Despite its connection to negativity, this system resembles what we've seen in other shonen works like Naruto (using Chakra) or Hunter x Hunter (using Nen).
In the anime Jujutsu Kaisen, practitioners channel these negative energies to combat enemies driven by similar emotions. Sorcerers employ Cursed Techniques to engage in battles. Yet, a unique one stands out: the Reverse Cursed Technique —an exceptional method in Kaisen Jujutsu.
Reverse Cursed Technique
The Reverse Cursed Technique is special because it transforms negative cursed energy into positive energy. While negative energy can augment the body, it lacks the ability to heal or regenerate. Positive energy possesses this healing capacity. The idea is multiplying negative energy by negative energy, resulting in a positive outcome, like a mathematical equation.
However, the challenge lies in accumulating this energy. After all, sorcerers are trained to channel their negative energies into cursed energy. Converting these emotions into something positive poses an immense challenge.
In the Kaisen Jujutsu, only a few have demonstrated the aptitude for this feat. Gojo and Yuta are among the exceptions. Gojo utilizes the Reverse Cursed Technique to attack and regenerate his body.
Satoru Gojo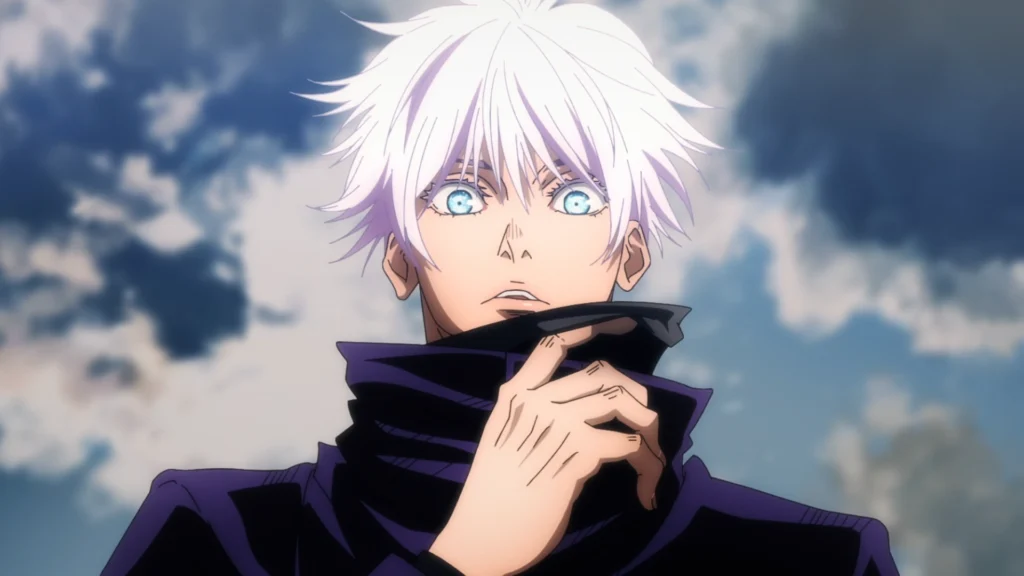 In the second season of Jujutsu Kaisen, we see Satoru Gojo as the sole sorcerer utilizing positive energy for his techniques. Specifically, his ability called "Unlimited" showcases this unique application. In its neutral form, Unlimited establishes an endless space between Gojo and any object attempting to touch it. Coupled with cursed, negative energy, it yields a strong attracting force called "Lapse: Blue."
However, Unlimited power has a contrasting effect with the infusion of positive energy. It generates a repulsive force core that possesses over twice the strength of the Blue version. This technique has become like second nature to Gojo; he generates positive energy in a continuous loop around his body.
This serves to counteract the effects of Unlimited. It's essential because if Unlimited were left perpetually active, it would damage his brain. The Reverse Cursed Technique facilitates the constant healing of his brain.
Jujutsu Kaisen Second Season
In the second season, we'll look deeper into the backstory of Satoru Gojo and Suguru Geto during their time as Jujutsu Tech students. This particular season will cover The Hidden Inventory and Premature Death arcs, shedding light on their relationship and why they went their separate ways. While the movie "Jujutsu Kaisen 0" hinted at this, the second season will provide more comprehensive details.
The story starts on October 31, when an eerie event occurs around Shibuya Station. Amid the festive Halloween celebrations, an unexpected phenomenon isolates the area, trapping many people. Facing this crisis, Gojo takes on the challenge of Shibuya alone. However, little does he know it's a cunning trap orchestrated by Geto, Mahito, and other cursed spirits.
Yuji Itadori, Megumi Fushiguro, and Nobara Kugisaki gather at the scene as the situation unfolds. They find themselves at the epicenter of an unprecedented battle that's about to unfold, setting the stage for intense clashes and unexpected turns.