Demon Slayer: Kimetsu no Yaiba is a huge success and has sold millions of copies around the globe. And not only that but after all, anime is one of the most popular.
The complete story (yes, it was already finished in the manga) has 23 volumes and 11 arcs, with the end being divided into two smaller arcs. And, here, you will know each one of them:
Demon Slayer Arcs in order
Arc
Chapters
Episodes
Final Selection Arc
Chapters 1 to 9
Episodes 1 to 5
First Mission Arc
Chapters 10 to 13
Episodes 6 to 7
Asakusa Arc
Chapters 14 to 19
Episodes 8 to 10
Tsuzumi Mansion Arc
Chapters 20 to 27
Episodes 11 to 14
Natagumo Mountain Arch
Chapters 28 to 44
Episodes 15 to 21
Arc of rehabilitation and training
Chapters 45 to 53
Episodes 22 to 26
Infinity Train Arc
Chapters 54 to 69
Episodes 27 to 34
Entertainment District Arch
Chapters 70 to 97
Episodes 34 to 44
Arch of Vila dos Ferreiros
Chapters 98 to 127
Hashira's Training Arc
Chapters 130 to 136
Infinity Castle Arc
Chapters 137 to 183
Countdown to Sunrise Arc
Chapters 184 to 205
Now let's check what these are about each of them:
Final Selection Arc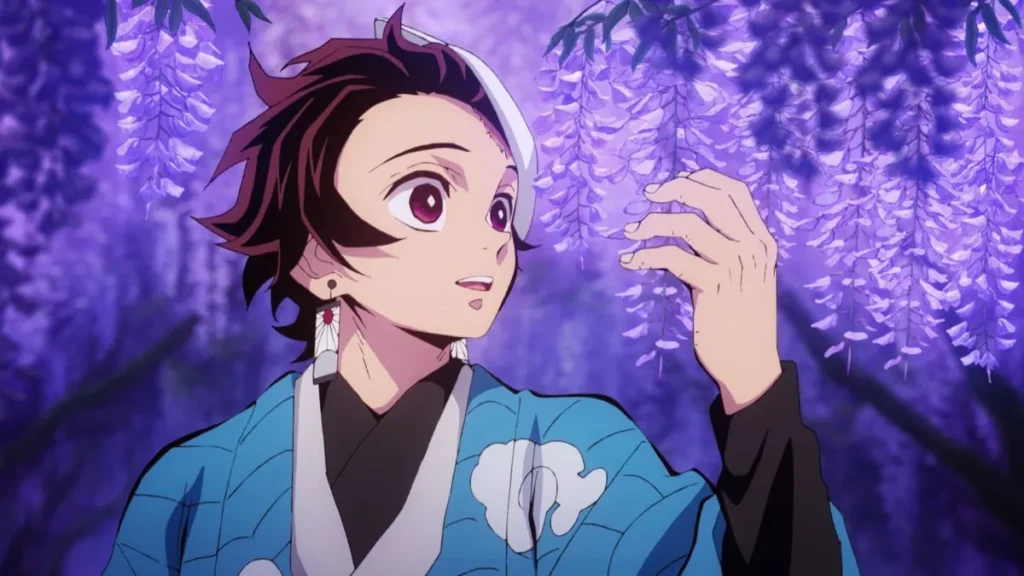 This is the introductory arc of the work, starting quickly but accurately. As soon as we learn of Tanjiro, we follow him through the greatest tragedy of his life, which gives him the motivation to exterminate Demons.
The First Mission Arc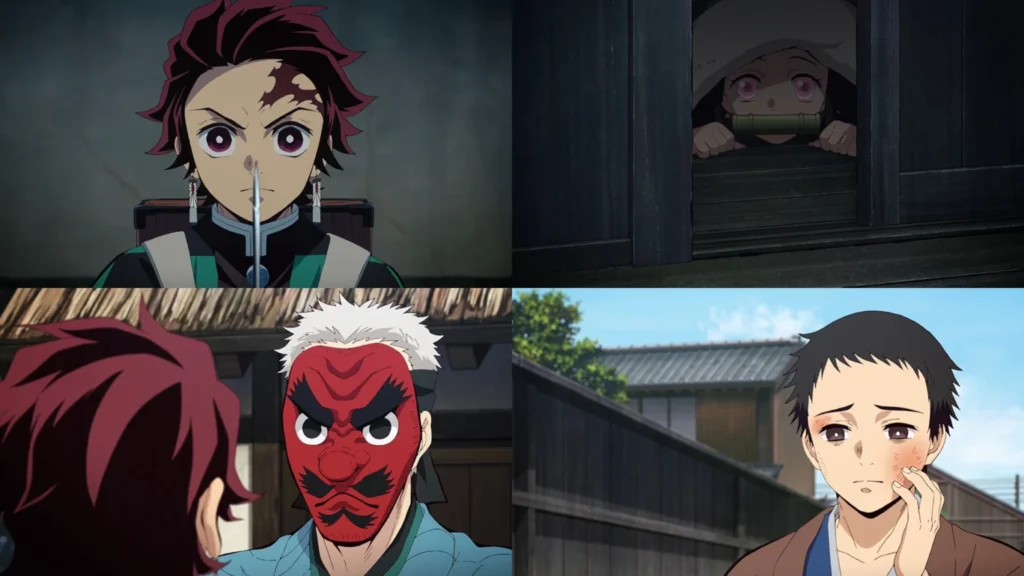 As Tanjiro's first assignment, he has to deal with a mystery about missing girls. The first fight is very interesting and works well with Nezuko and Tanjiro.
Asakusa Arc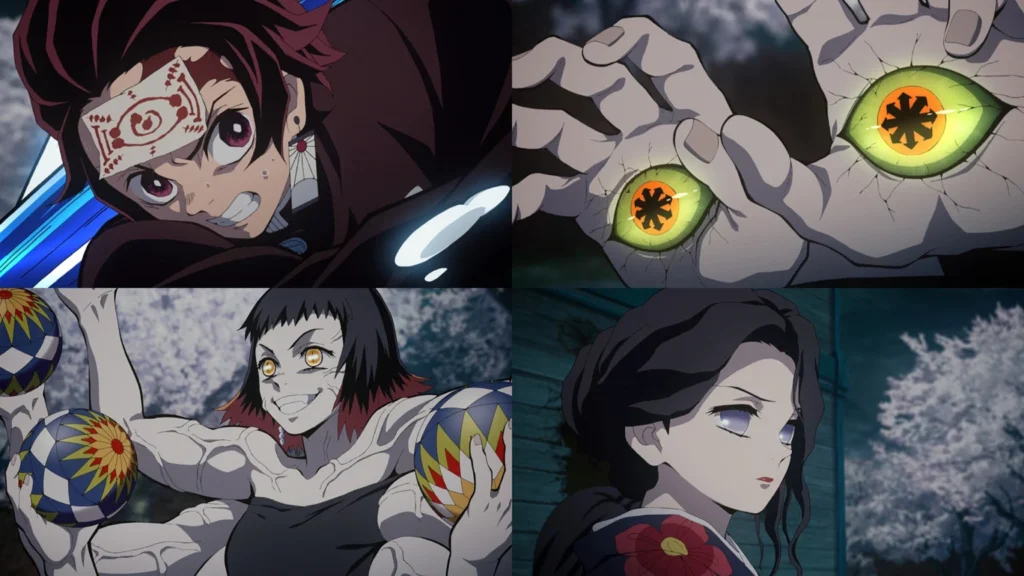 Some Demons don't always live like villains. Tamayo and Yushiro are two rare examples that manage to coexist with humanity. However, this also gives Tanjiro more hope in finding a cure for his sister.
Additionally, the discovery motivates the protagonist to collect samples from enemies so he can find a way to make a cure for his sister.
Tsuzumi Mansion Arc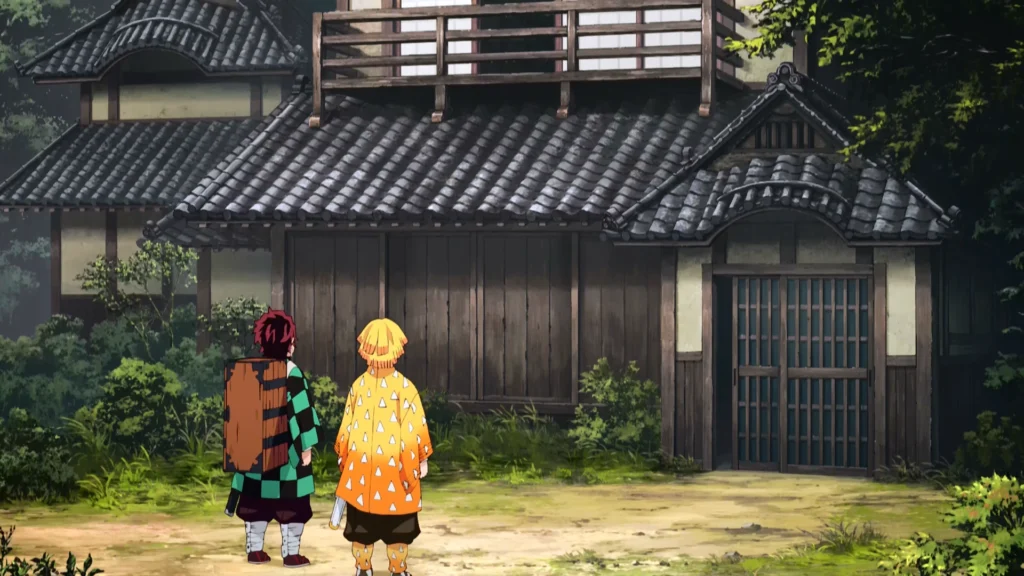 Among the most action-packed arcs, Tanjiro needs to investigate a house that houses Kyogai, a powerful Demon. In this arc, we have one of the most memorable scenes of Zenitsu Agatsuma, and we also see Inosuke Hashibira in action.
Mount Natagumo Arc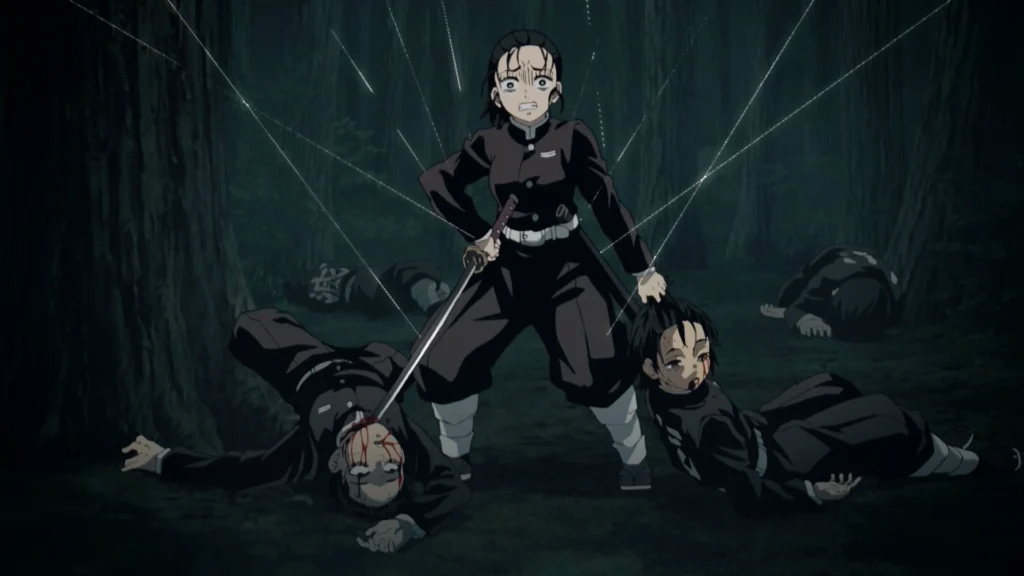 In this arc, Tanjiro, Zenitsu, and Inosuke must head to Natagumo Mountain to deal with the terrifying family of spiders. These demons are very powerful and generate a battle like no other.
Rui, the leader, pushes Tanjiro and Nezuko to their limits. And this is where we have the revelation of the Breath of the Sun.
Rehabilitation Training Arc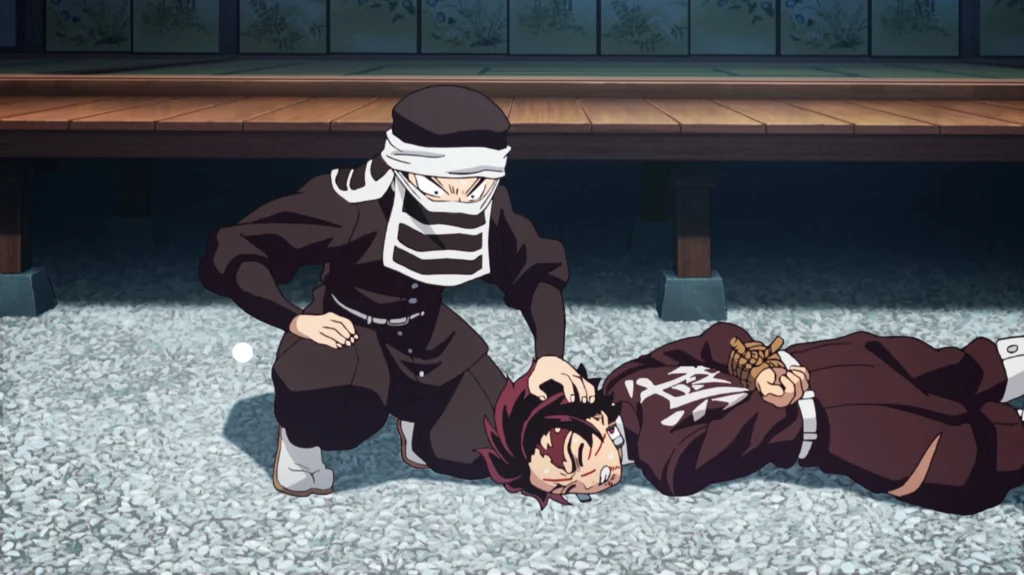 The Hashiras judge Tanjiro for walking with a Demon Sister, even after a great battle. Here we meet the most Powerful Hashira Demon Slayers.
The cutscenes are also unmissable, and we have a discussion about whether Nezuko should remain alive alongside Tanjiro.
Infinity Train Arc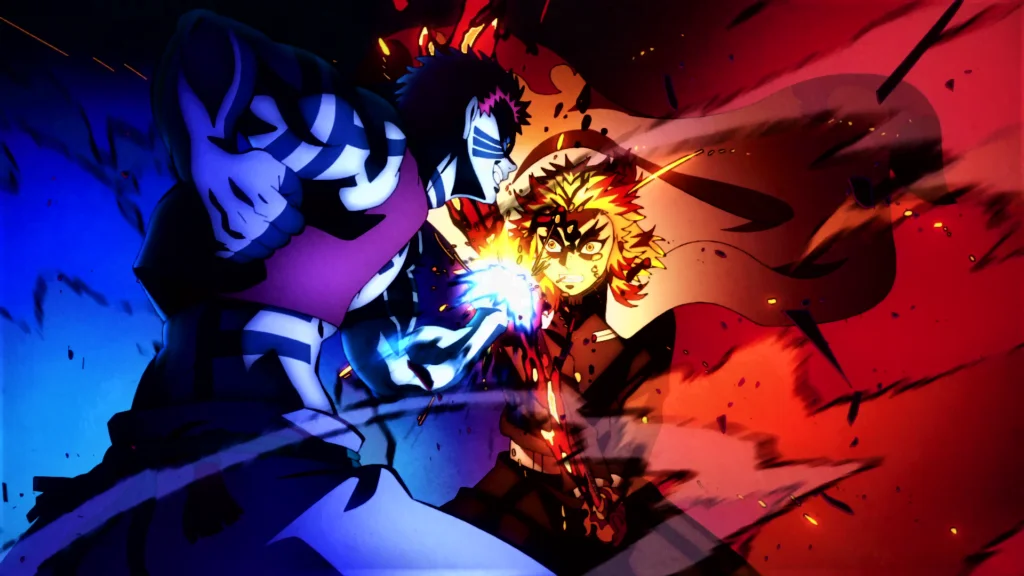 This arc was adapted into a movie but had its version within the anime. Rengoku steals the show and becomes the main attraction of this level. We have the most brutal battle yet, demonstrating a Hashira's power.
Entertainment District Arc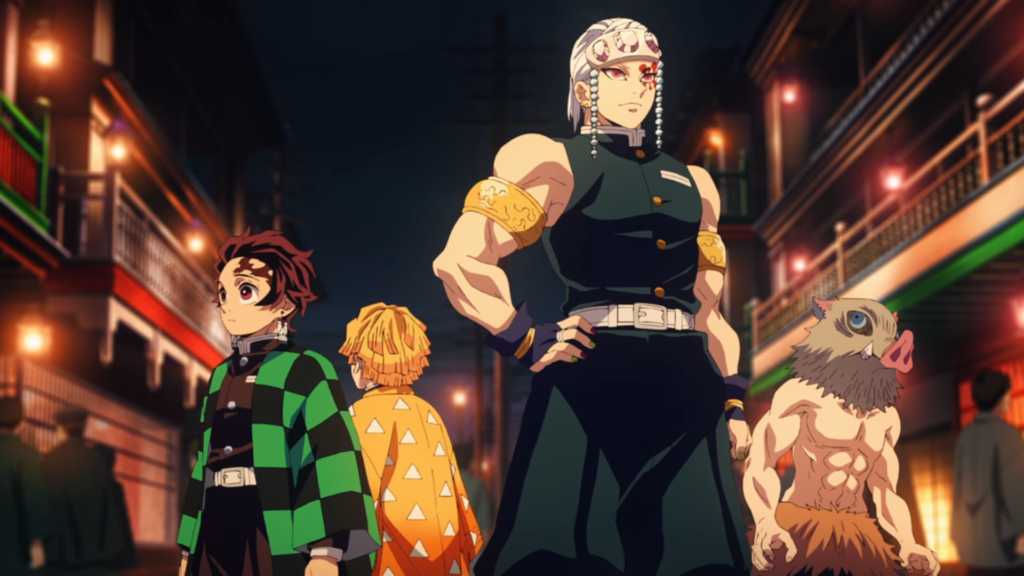 The Entertainment District arc introduces Tengen Uzui, the Hashira of Sound, and his three (yes, 3!!!) wives. The arc also has an excellent fight, showing the terror that Muzan's power can generate. In addition, Nezuko gains a new transformation, but one that almost puts her in the shadows' path.
Swordsmith Village Arc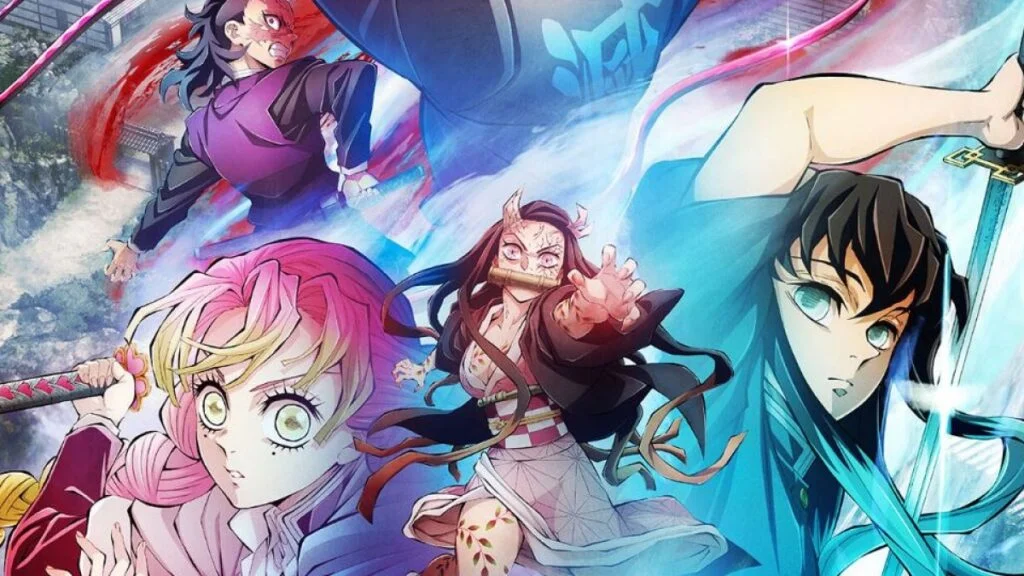 Tanjiro needs to fix his sword but gets into a new battle. It's an action-packed arc and has been adapted into the anime. Here, we have Mitsuri and Hantengu. This arc reveals just how powerful Nezuko can get, which Muzan is unhappy about.
Hashira Training Arc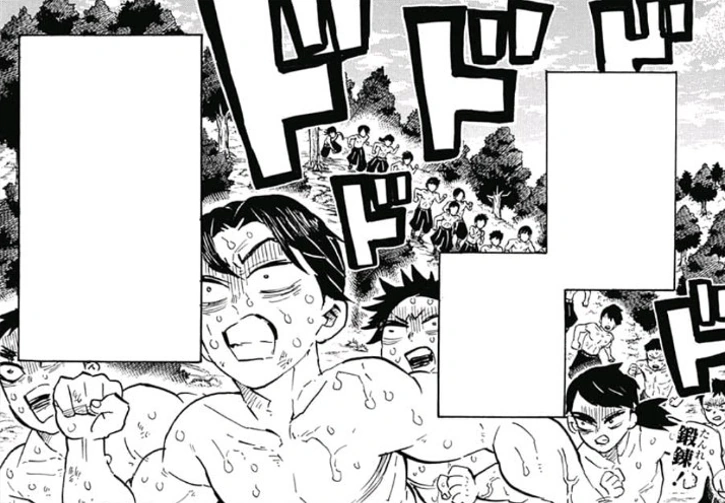 This arc is designed to improve all demon slayers' skills. Each Hashira is responsible for one area: speed, flexibility, strength, etc.
Infinity Castle Arc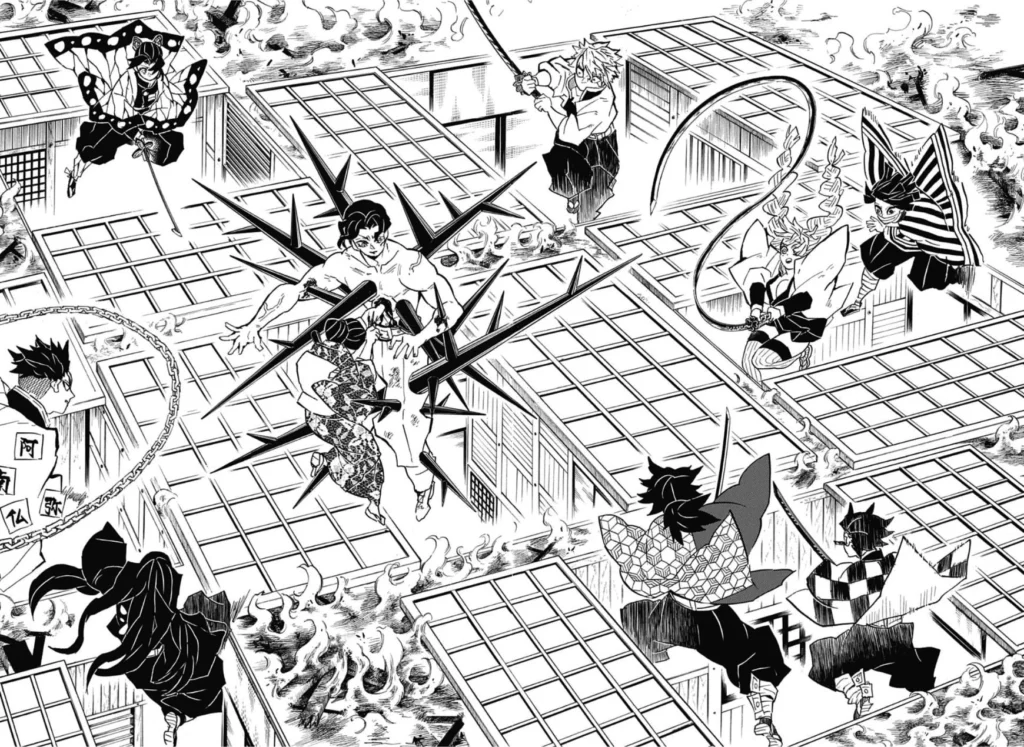 As stated before, the final arc is split into two smaller arcs. This is the first, filled with explosive battles. This arc has excellent fights involving Tanjiro, Akaza, Giyu, Obanai, Mitsuri, and Nakime. Sadly, some don't survive, but the story evolves excellently.
Sunrise Countdown Arc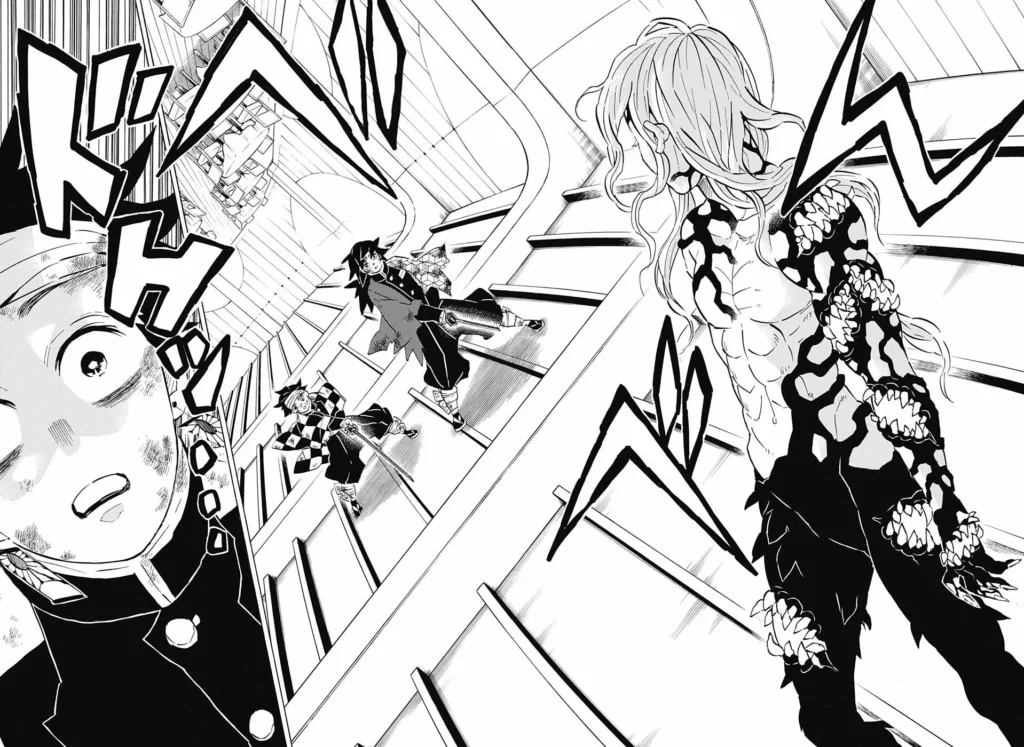 As the title clarifies, the Demon Slayer must survive Muzan's attacks until sunrise. Here, the story comes to an end.