The Boruto: Naruto Next Generations manga continues to expand the lore of the Naruto saga, introducing a new eye Jutsu with Code and Ada. The current arc of the manga introduced new threats, two powerful cyborgs. Ada's power is curious: she possesses clairvoyance that allows her to see any event that has happened or is happening during her lifetime. Boruto Chapter 70 has revealed the name of this eye technique.
Code and Ada began a surprise attack against the Hidden Leaf Village, with Code using her powers. However, they fell into an ambush: Shikamaru and Amado were waiting for them. When Ada appeared, Shikamaru tried to maintain things from inside the village while Amado explained how her power works.
'It is called Senringan. She can see what is happening anywhere in the world… But it's not limited to current events, she can see the past too. Which means you can't hide anything from her'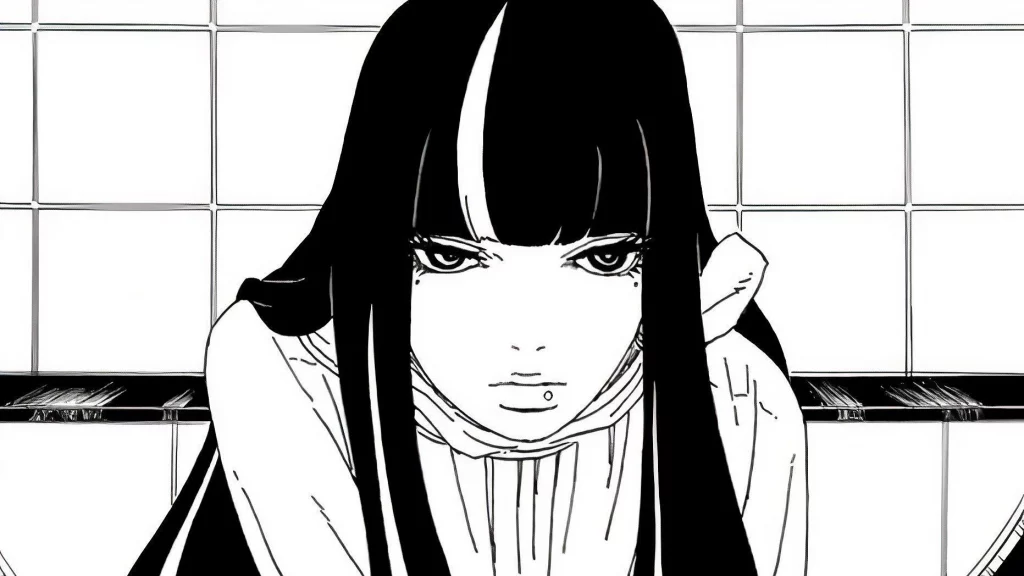 Thus, Shikamaru soon predicts a possible weakness of the Senringan: it can not see what's going on in someone's head or heart. And Ino soon has the ability that may be able to evade such a power.
Naruto follows a young ninja who, with his high chakra, wants to become the leader of his home village. The 700 chapters of the manga, created by Masashi Kishimoto in 1999, were transitioned into an equally long-running anime of Studio Pierrot, which aired from 2002 to 2017.
The series was popular enough to warrant a sequel, ' Boruto: Naruto Next Generations, 'which takes place several years after the events of the original story and features the children of many of its main characters, such as Naruto and Hinata.