Chapter 77 of the Boruto: Naruto Next Generations manga indicated that Himawari possesses a hidden power.
Daemon was startled when he bumped into the girl at the mall. He revealed that he felt a great intensity coming from her. Boruto understood it as if Daemon was flirting with his younger sister, who is in the same age group as him.
ADVERTISEMENT . CONTINUE READING BELOW.
However, Eida's younger brother refers to the strength that Himawari is hiding. This question should be addressed in the next chapters.
It is worth noting that in the meantime, the anime is adapting the light novel Sasuke Retsuden in its current arc.
ADVERTISEMENT . CONTINUE READING BELOW.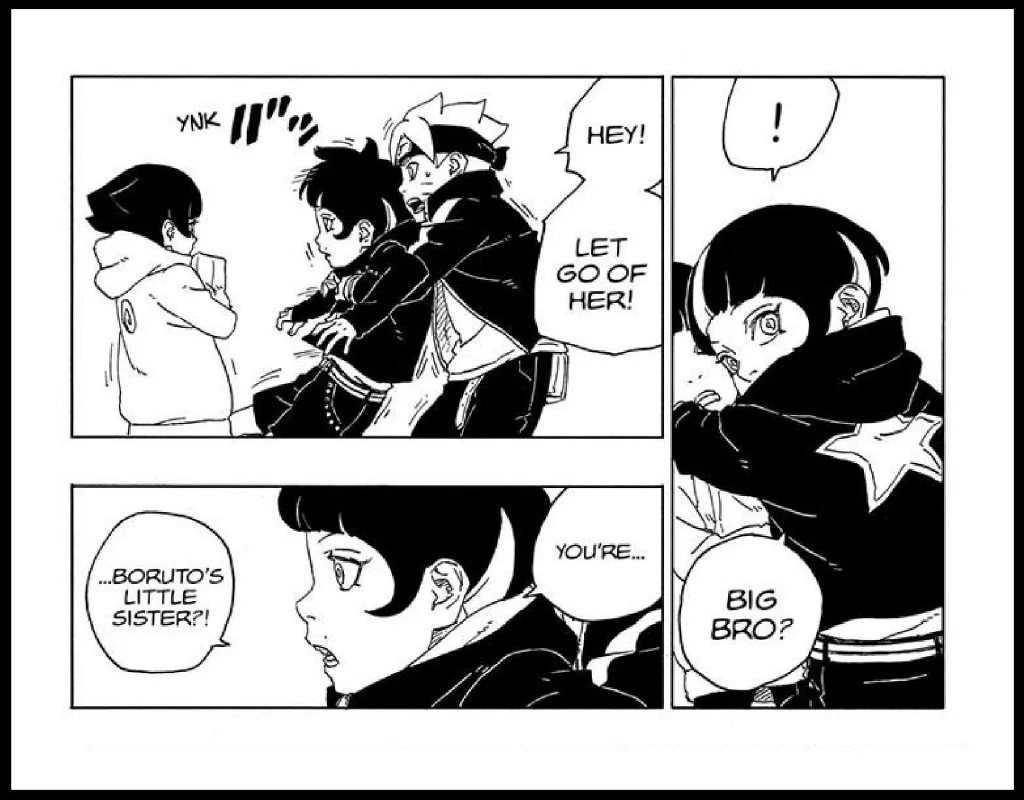 Uzumaki Boruto, son of Uzumaki Naruto, the Seventh Hokage, has enrolled in the Ninja Academy to learn how to be a real ninja. The other students ignore him because he is "just the Hokage's son," but Boruto's passion and personality will shatter all such prejudices. When a series of mysterious events unfold, it is up to Boruto and his new friends to investigate them. Like a tornado, Boruto enters everyone's heart: his story is about to begin!
Originally created by Masashi Kishimoto for Weekly Shonen Jump in 1999, Naruto follows a young ninja, with a demon sealed inside him, who wishes to become the leader of his home village. The series ran for 700 chapters in total and was adapted into an equally long-running anime by Studio Pierrot, which aired from 2002 to 2017.
ADVERTISEMENT . CONTINUE READING BELOW.
The series was popular enough to warrant a sequel, Boruto: Naruto Next Generations, which takes place several years after the events of the original story and features the children of many of its main characters, such as Naruto and Hinata.