The popular anime series "That Time I Got Reincarnated As A Slime" is returning for its third season. The official website for the series recently revealed that Season 3 is set to premiere in Japan during the spring of 2024.
This news follows the successful release of the anime film "Scarlet Bond." The series is also celebrating its 10th anniversary with various events. So, fans can look forward to more slime adventures soon.
Season 3 Of Reincarnated As A Slime Is Coming In Spring 2024
"That Time I Got Reincarnated As A Slime" is a popular series in the Isekai genre. It started as a light novel and expanded into manga and anime. The story follows a Japanese worker, Mikami Satoru, who dies and is reborn in a fantasy world as a slime named Rimuru Tempest. Despite being a weak monster, Rimuru becomes a powerful Demon Lord and builds the peaceful kingdom of Tempest.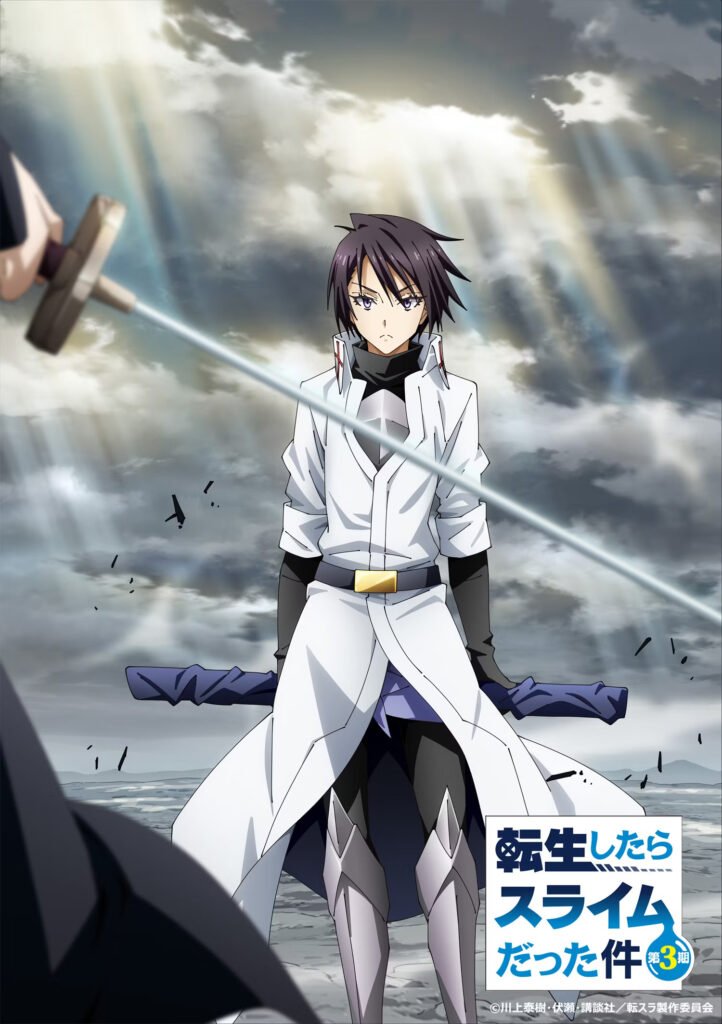 To celebrate the 10th anniversary, there will be a new short story written by the series creator Fuse. A manga adaptation will be in Monthly Shonen Sirius. Also, a three-part OVA will adapt the Coleus' Dream side story, releasing in Fall 2023.
A stage play is scheduled for August 2023. Fans are eagerly anticipating the third season of the anime, which will focus on Rimuru's battle with Hinata Sakaguchi, a formidable opponent.
This season is likely to adopt the seventh volume of the light novel series, titled "Saint-Monster Confrontation."
Where Season 2 of Reincarnated As A Slime End
In Season 2 of "That Time I Got Reincarnated As A Slime," Rimuru attends a meeting of Demon Lords known as Walpurgis. He faces off against the Demon Lord Clayman, who had been targeting him. Clayman tried to manipulate another Demon Lord, Milim, into fighting Rimuru, but Milim's loyalty to Rimuru prevailed. Clayman gained more power through an awakening, leading to a direct clash with Rimuru, who eventually emerged victorious.
The Scarlet Bond film had an original story not from the light novels or manga. It's unclear how it might affect Season 3. The film's events could be integrated into the larger story or ignored. If it does influence the series, it might relate to Hiiro and his connection to the Kijin survivors in Tempest, which would be a minor adjustment.