Mitsuha, a 17-year-old girl residing in the village of Itomori, forms the heart of the captivating anime "Kimi no Na Wa" (Your Name). Her life centers around her family, consisting of her grandmother and younger sister, Yotsuha, with whom she carries forward an age-old tradition as shrine maidens.
Finding discontent in her family's situation and her father's location, Mitsuha yearns for a different life as a young man in Tokyo. This desire takes an unexpected turn when she mysteriously switches bodies with Taki Tachibana.
This body-swapping forms the core of the mesmerizing plot in "Kimi no Na Wa," which is one of the best-selling anime creations of all time.
Interesting Facts about Mitsuha Miyamizu
1. When she swapped bodies with Taki from the Future in 2013, Mitsuha was 3 years older than Taki.
2. Mitsuha (三葉?) means "three leaves."
3. Mitsuha's Blood Type is AB
4. His surname Miyamizu (宮水?), means "holy water."
5. The red braided rope that Mitsuha gave Taki is one of the Japanese myths, "The red rope of destiny".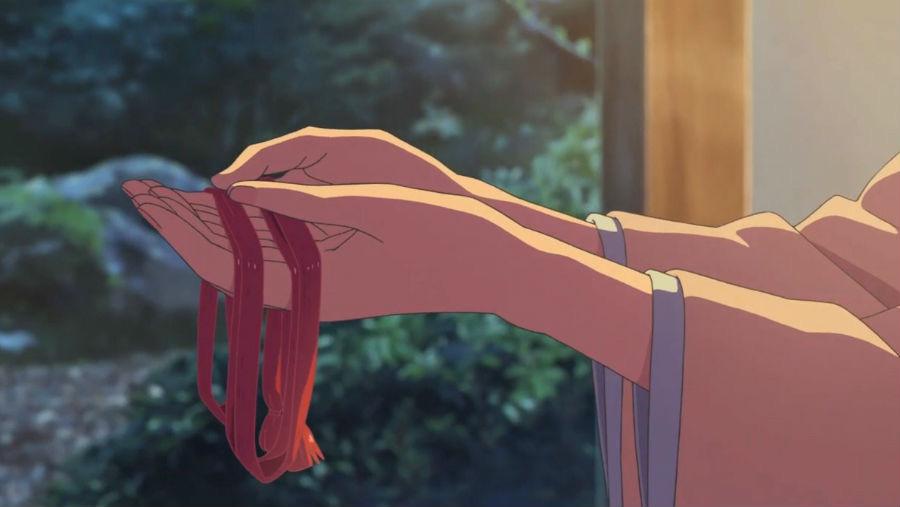 6. Two people connected by a common thread will be lovers regardless of time, place, or circumstances. Magical cords may stretch or tangle but never break.
7. This is also related to the concept of the film: Musubi, which has the exact depiction. Time, circumstances, and memories separate Mitsuha and Taki, but they can still meet each other, and eventually, their hearts are connected.
8. When they met at Kataware doki, it was the only time that both Mitsuha and Taki of the same age, experienced anything inhuman at dusk (Kataware-doki.
9. Mitsuha's birthday falls on April 28.
10. Beauty Resembling Her Mother:** Mitsuha's physical beauty is notably similar to that of her mother, a visual connection that enriches her character's depth.