Exciting news for Is It Wrong to Try to Pick Up Girls in a Dungeon? Fans – a 5th season is officially happening! The leading voice cast will be returning to reprise their roles.
The announcement was made at the 10th-anniversary festival for the original DanMachi light novels in Tokyo. Attendees included Yoshitsugu Matsuoka (Bell), Inori Minase (Hestia), Saori Hayami (Ryu), and author Fujino Omori.
They released a new teaser visual and trailer for Season 5, overlapping old anime clips with new Freya audio. It's great to see DanMachi continue with another season featuring our favorite adventurers! The light novels have existed for 10 years, and the anime adaptation is still strong.
The cast and fans are still passionate about revisiting the world and characters. I'm looking forward to seeing what adventures Bell, Hestia, and the gang get up to next! More dungeon-exploring hijinks await.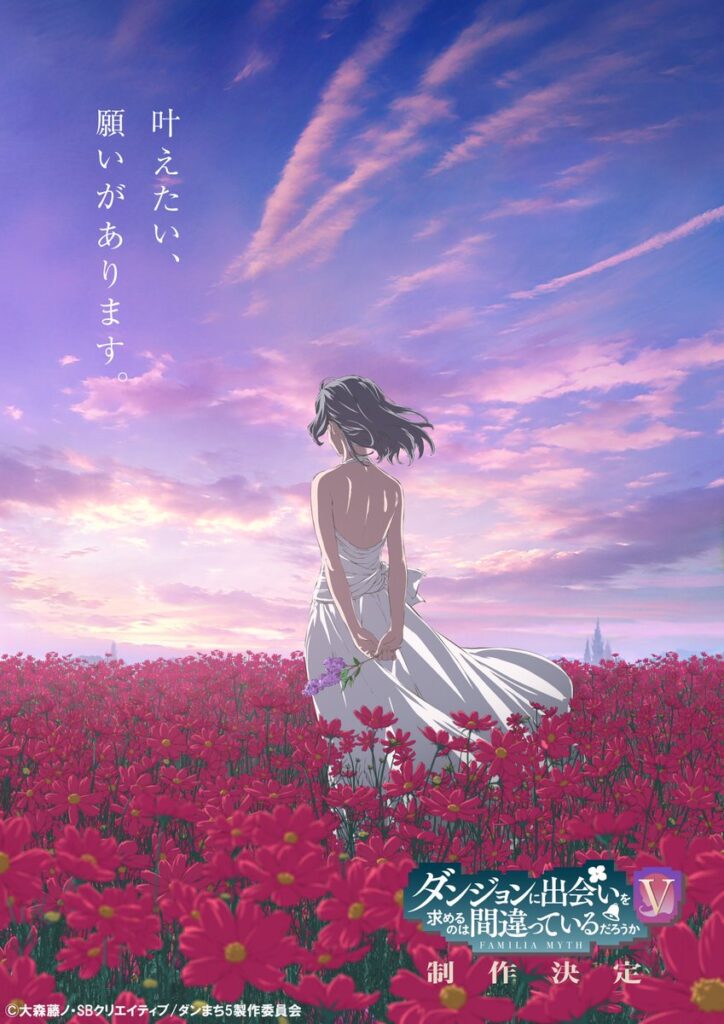 Anime Cast:
Bell Cranel: Yoshitugu Matsuoka
Ais Wallenstein: Saori Onishi
Hestia: Inori Minase
Ryu Lion: Saori Hayami
Mikoto Yamato: Chinatsu Akasaki
Sanjono Haruhime: Haruka Chisuga
Aisha Belka: Akeno Watanabe
Lililuka Arde: Maaya Uchida
Welf Crozzo: Yoshimasa Hosoya
Freya: Yoko Hikasa
Ottar: Ryoukan Koyanagi
The announcement of Danmachi Season 5 is a significant part of the Danmachi 10th-anniversary project. This project included releasing a new book every month for thirteen months, breaking the previous record held by Nisio Isin's Katanagatari series for continuous publication.
Fans of the Sword Oratoria light novel series connected to Danmachi may be intrigued by the series' future. In October, the author revealed a shift in focus within the Sword Oratoria light novel, moving away from Ais Wallenstein to explore another character.
The "Is It Wrong to Try to Pick Up Girls in a Dungeon?" light novel series debuted in SB Creative's GA Bunko imprint in January 2013. In a recent interview, the author wanted to reveal Ais' backstory within the main story, emphasizing that Danmachi's ending had been planned even before he submitted his story for the GA Bunko Award in 2012.
The anime adaptation, produced by J.C.Staff, first aired in April 2015, and it has since featured 59 episodes and a movie.