The story follows Naomi, a man with a love of books, who is afraid to approach Ruri because she has a cold personality, and he shares her love of books. Naomi lives in the city of Kyoto in 2027, which has undergone tremendous technological advancement.
Naomi takes a walk one day and sees a red aurora. Naomi also meets an older Naomi, who is his future self from 10 years in the future, who says he comes back to save Ruri from an event that would have happened if not for Naomi's intervention.
Hello, World is a drama that follows Naomi, now present, and his future self ten years later. With the help of his future self, Naomi begins preparations to save Ruri. So let's check out a few anime like Hello World.
All of these anime share one or more similarities with Hello World, and I'm sure you'll be able to find a new favorite on this page!
Anime Like Hello World
1. Orange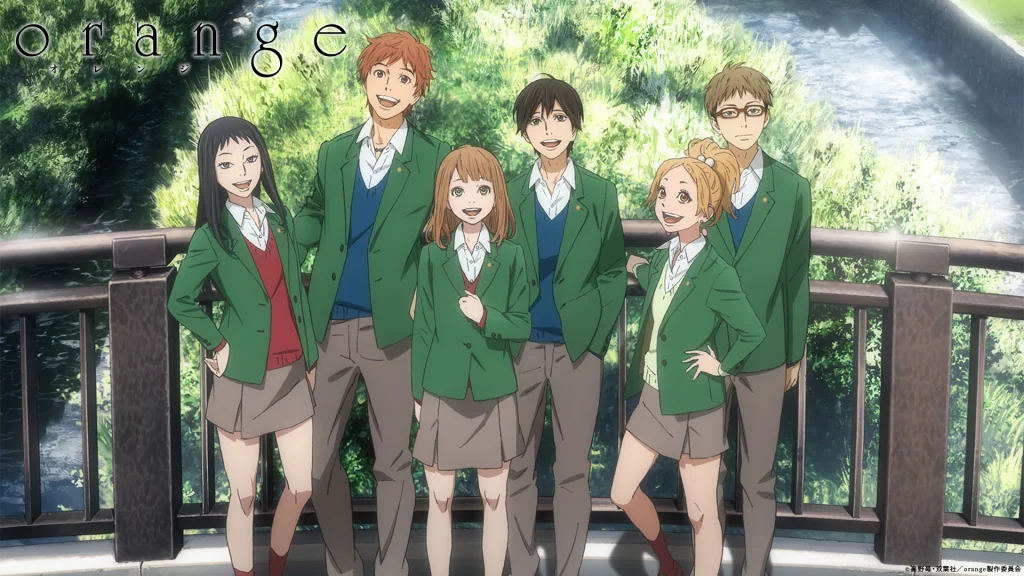 One day, Takamiya Naho receives a letter written by herself from 10 years in the future. The letter contains events that he will experience every day in the future, including the arrival of a new student named Naruse Kakeru.
Naho from the future expresses her regrets, and she wants to fix her past by making sure the Naho of the past makes the right decisions, especially regarding Grandpa. Because ten years later, Kakeru is gone.
Orange and Hello World follows the same premise of a letter or guide from the future to prevent accidents or death. Uniquely, in Orange, the main protagonist is a woman who must save a male protagonist.
2. Kimi no Na Wa (Your Name)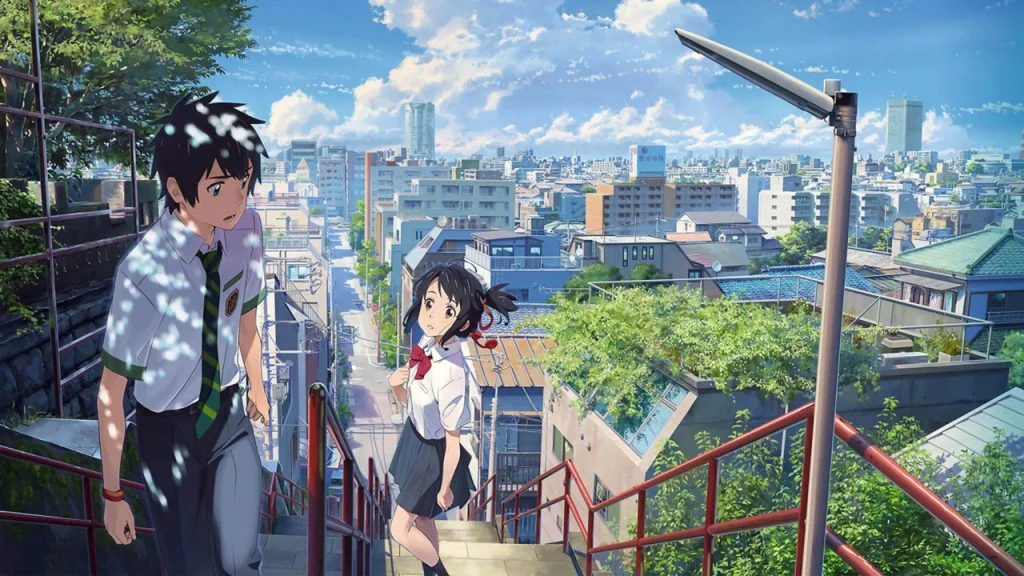 The story is about two people who live vastly different lives: one in the countryside and the other in Tokyo. The two dreams of switching lives with each other but must never meet in person because they live so far apart.
One day, the two of them switched bodies. Now, Mitsuha must live life as Taki and vice versa. On the other hand, they also found out why they could switch places.
Both Hello World and Kimi no Na wa, both anime are themed on different timelines and about time travel. Taki and Katagaki both try to save the girl they love. The element of romance in Kimi no Na Wa is no less interesting than in Hello World.
3. Garakowa: Restore the World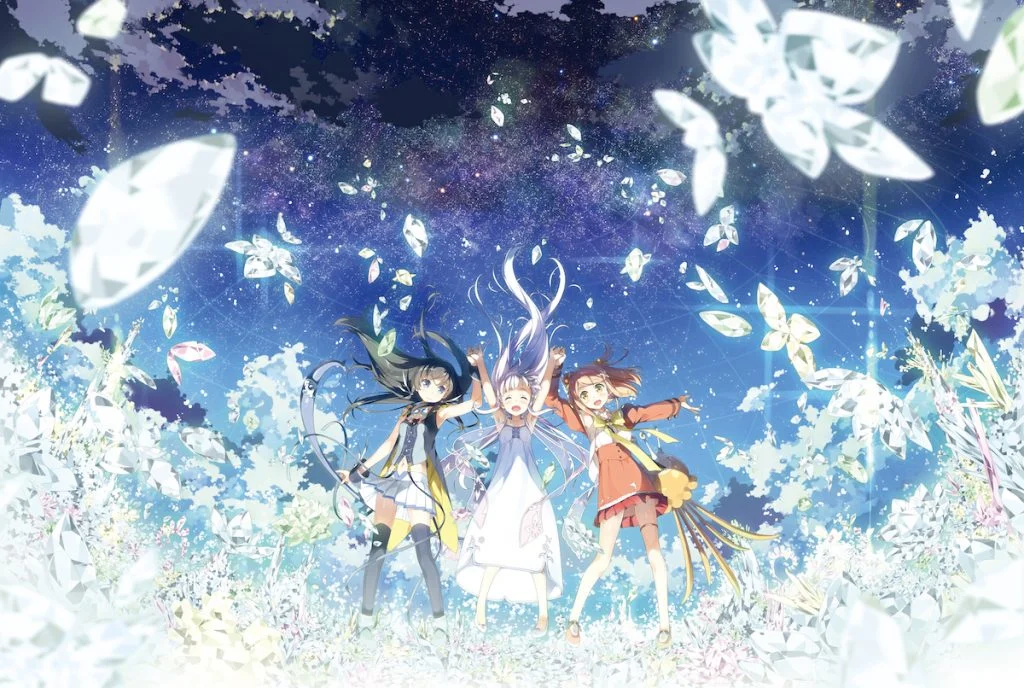 The Box of Wisdom, a floating space without gravity and infinite lights, shone in various colors. Within the box are many worlds and timelines inhabited by many different people. There are Dual and Dorothy, two girls whose job is eradicating all viruses infecting the world.
One day, they sense the presence of a new virus. When they arrived at the scene, they saw a girl being attacked by a virus. After rescuing her, they took the girl to a safe place and waited for her to wake up.
When the girl came to her senses, Dual and Dorothy asked her about her origins and why she was there. However, the girl only said her name was Rimo and had to return to the flower garden soon.
Glass, no Hana to Kowasu Sekai and Hello World are both anime set in an artificial world and tell the story of saving someone.
4. The Relative Worlds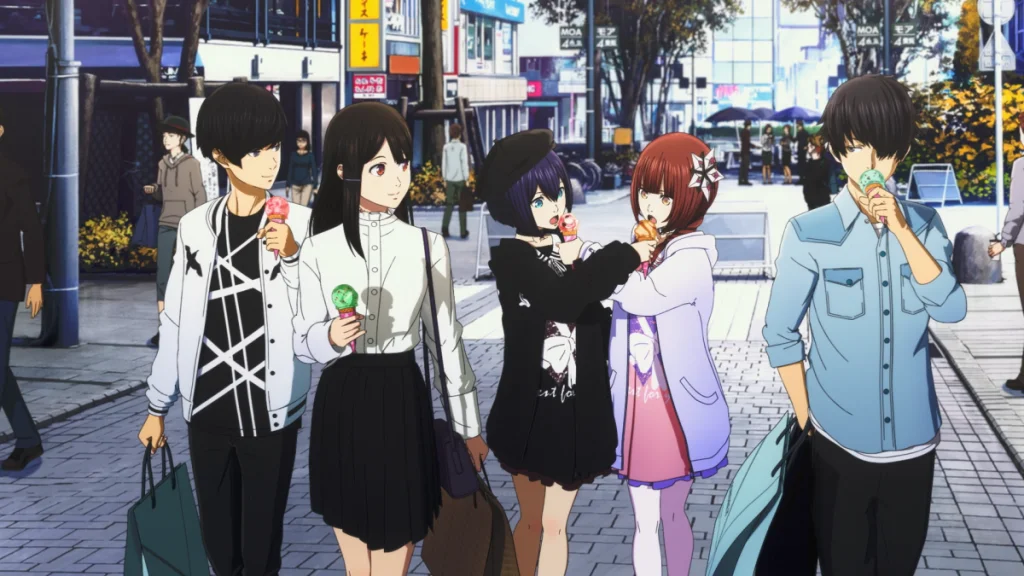 Shin Hazama a man who has kept himself closed since his mother died. Since then, his childhood friend, Kotori Izuma, has always been with him. They are in the 3rd grade of high school, and their relationship is so close that one of them even confesses his feelings. However, their relationship was troubled when Shin from the alternate world arrived.
Like Hello World, Ashita Sekai ga Owar u toshitemo is a 3D anime film. The two anime films also have a lot in common. There is a connection to an alternate world, and the plot is about changing destiny to be with the people they love. Both also carry the Sci-Fi theme.
5. Erased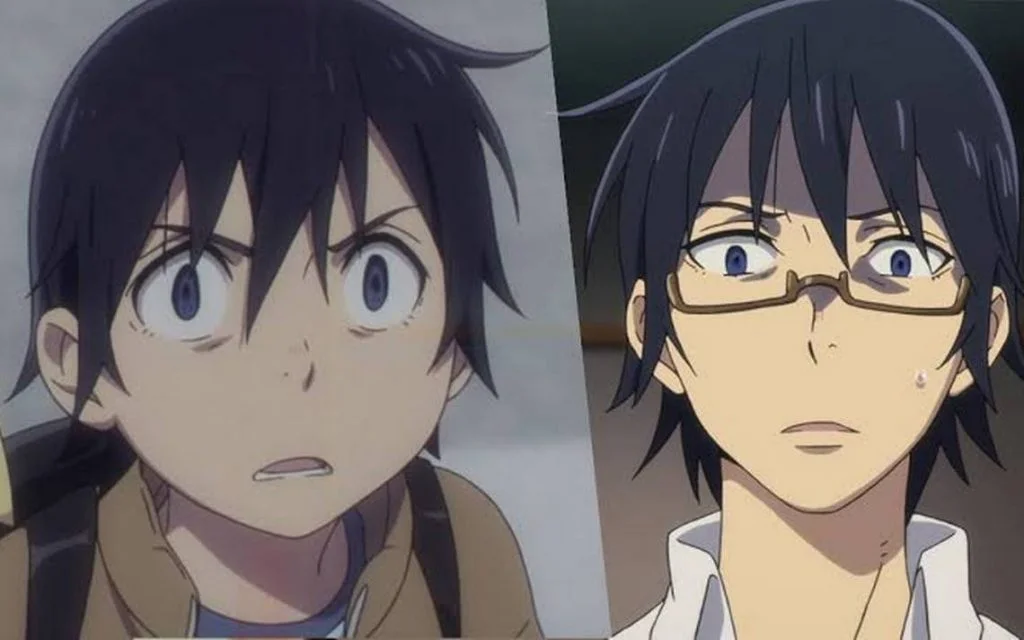 Boku Dake ga Inai Machi focuses on Fujinuma Satoru, a young man who can manipulate time without realizing it; he always experiences this to prevent an incident. One day, he faces a complicated problem: someone kills his mother, and he is accused of being the perpetrator.
While trying to escape from the security forces, Satoru is suddenly thrown back into the past, namely to the time when he was still in elementary school. There is someone who likes to kidnap small children who may have a relationship with the perpetrator who killed his mother.
Like Hello World, Boku Dake ga Inai Machi also takes the theme of changing the future.
6.

Rascal Does Not Dream of a Dreaming Girl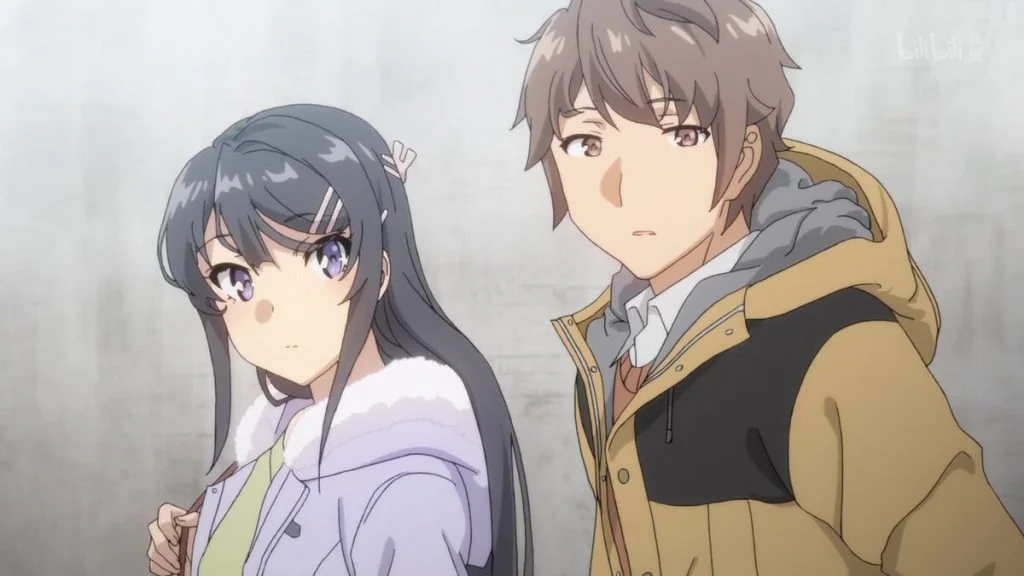 Six had passed since Sakuta Azusagawa accidentally met the bunny girl in the library. Sakuta is very happy because he has a relationship with Mai Sakurajima. However, their relationship quickly became strained after the arrival of Shouko Makinohara- his first girl Sakuta- grown up.
At the same time, little Shouko is in the hospital and has severe heart disease. Instantly all the plans that Sakura wanted to spend with Mai fell apart. Sakuta wanted to help little Shouko as much as possible but also wanted to keep his relationship with Mai going well. Plus, Shouko's adult behavior towards her was a little weird.
Seishun Buta Yarou wa Yumemiru Shoujo no Yume Wo Minai and Hello World are both anime films that deal with traveling across timelines to save the life of someone they care about. Both also have a relatively complicated story beginning and invite us to think until we finally know the storyline.
7. Psychic School Wars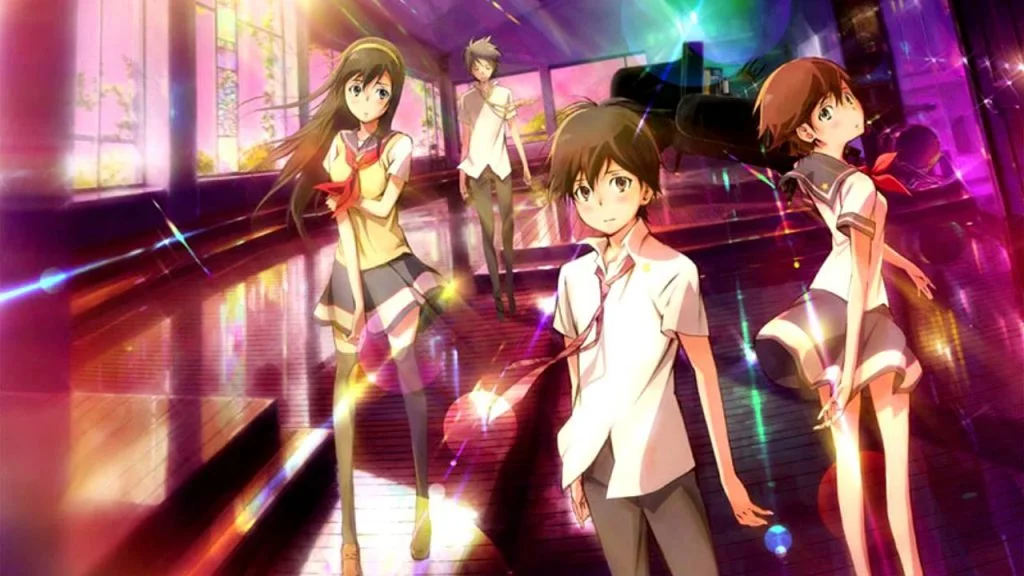 Spring at Kamakura Middle School has begun. There was the arrival of a new transfer student named Kyogoku Ryoichi. He has telepathic abilities and controls the minds of others. Kyogoku's father gave him the task of using this power to take over the school.
On the first day, Kyogoku immediately became popular at school thanks to his good looks and charisma. And finally, he started to take over the school. Kyogoku begins to use his power to incite everyone. The school is almost entirely under Kyogoku's control. However, one child is not affected, namely Seki Kenji.
Nerawareta Gakuen's similarity to Hello World is that both anime tells about a boy who returns to save someone, has a time limit, and involves supernatural powers and Sci-Fi elements.