The multiplayer games for Android are an excellent option for those who like to play together. There are options to have fun online, through the same Wi-Fi network, or even offline, sharing the device.
Survival games, cooperation, dancing, cards, and board classics exist. You can compete with friends, your girlfriend or boyfriend, or even meet new people.
So Check it out! The Best Multiplayer Games Android list Below:
Best Multiplayer Games for Android to Play with Friends
1. Garena Free Fire
Garena Free Fire is an action game where you aim to be the last survivor on an isolated island. Each match lasts a maximum of 10 minutes, and there is the possibility of setting up online teams of up to four people.
The fight for survival includes 50 players. The user can choose where to start on the map at the beginning of each game. In addition to protecting yourself in trenches and bushes, you must steal weapons from rivals, collect equipment and explore the place.
Each assumes a female or male character and customizes it with a name, clothes, and accessories. This Game is the best multiplayer game for android, according to sources.
2. Legends of Runeterra
Legends of Runeterra is a strategic card game set in the universe of the game League of Legends (LOL). The game, which features familiar and new characters, lets you play against your friends or random opponents.
Participants start with access to cards from six regions, each with its strategy. Combining them correctly can be your card to win the battle.
3. PUBG Mobile
PUBG is the acronym for Playerunknown's Battlegrounds. The combat and survival game brings together, in classic mode, 100 players online. In it, you parachute into an arena, where you must find weapons and equipment to eliminate opponents.
The title offers other modes, such as in teams of up to 4 people and payload, which allows attacks by land, sky and sea. For those who want more dynamism, there is the option Arcadianwhich brings together only 28 competitors in a smaller map.
According to the developers, the game features HD graphics and 3D sound, which make the experience as immersive as possible, even on a cell phone.
4. Critical Ops
Critical Ops is a first-person shooter (FPS) with 3D graphics created specifically for mobile devices. In the game, the player takes on the role of an elite agent who must fight terrorist forces. It is necessary to gain skills and create ideal military strategies to defeat enemies.
How multiplayer allows you to mount your squad with friends or join a team online. In all, three game modes are available. In disarmone team needs to deploy and protect a bomb until it detonates, while the other tries to defuse the explosive.
In Kill Kill, the team dispute occurs in a race against time. Finally, in the mode, Arsenalthe teams fight over the weapons scattered along the way.
5. Fortnite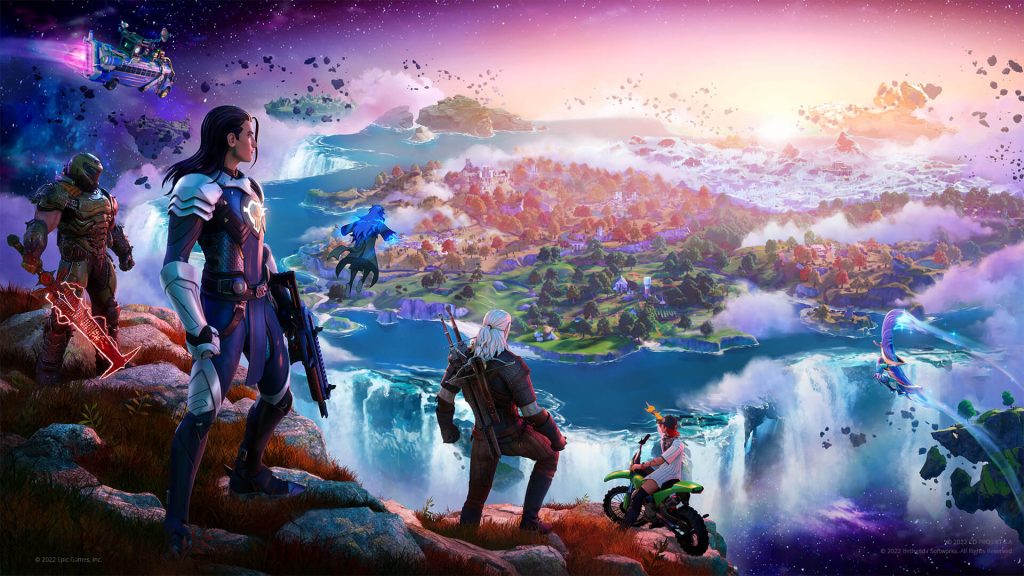 Epic Games' addictive co-op game is also available for mobile devices. In Fortnite, the player can form his team with friends to face squads formed by other users. One by one, the characters defeat each other until only one winning team remains.
To reach the end, you need to find weapons, ammunition, health kits, and other items that help ensure your survival. Gather materials and build forts to protect yourself and view enemies from above.
Interestingly, the game is not available on the official Google application store but on the developer's website.
6. Minecraft
A classic construction game, Minecraft could not be left off our list. In a pixel world, you must survive the strangest creatures. You must unleash your imagination to protect yourself and live in this environment. Your raw material is the cubes that surround you throughout the game.
On mobile, three modes are available in multiplayer besides the single player You can open your local area network (LAN) to other players or join thousands of people by connecting to the IP address of a multiplayer server.
Finally, there is also a paid service called Realms, which creates a private server. The user can play with 10 more friends on his server.
7. Badland
Badland is an action and adventure game in a forest that looks like something out of a fairy tale. However, something is wrong. As one of the inhabitants of this place, your goal is to find out what's going on.
To do so, you'll need to survive the challenges of each stage, such as facing flamethrowers, ice or magma. Individual mode counts more than 100 available levels.
But let's get to what matters: the way multiplayer supports up to 4 people on the same device, playing simultaneously in a cooperative way. This is possible thanks to innovative gameplay based on the laws of Physics. This category gathers more than 30 phases.
8. Asphalt 9: Legend
Asphalt 9: Legend is a racing game that lets you drive 50 categories of supercars with up to 8 players in real-time. Drive a Ferrari, Porsche, or Lamborghini on tracks that reproduce different places around the world.
It is also possible to play as a team. Members must do their best to earn points and collaborate with the team's success.
According to the developers, the challenge has 60 seasons, encompassing about 800 races. Through super realistic 3D graphics, all this promises immersion in this arcade-style race.
9. Shadowgun Legends
Shadowgun Legends is a cooperative multiplayer shooter set in a futuristic universe. As a Shadowgun warrior, your mission is to defend the galaxy from an alien attack.
There are over 200 missions that you can play alone, with strangers or form your squad with up to three friends. The game brings together more than 600 types of weapons, such as machine guns, rifles, and rocket launchers. There are even more than a thousand pieces of armor, plus 250 accessories to customize your character.
10. Among Us
In Among Us, you can play in teams of four to 15 people to find out who the imposter is. In this game, an alien impersonates one of the astronauts on a space mission.
The invader will do anything to hinder them; if they are not careful, he will exterminate them. You can play against strangers or create private rooms to have fun with your friends, either online or locally (via Wi-Fi).
11. Clash Royale
Do you want to duel with players from all over the planet in real-time? So Clash Royale might be a good option. Despite not being recent, the PvP strategy game remains among the most downloaded games.
Gather the best cards to build a deck capable of defeating your enemies. Knockdown kings and princesses from their towers and earn trophies.
In addition to fighting with strangers, the player can form his clan with friends and invite them to private duels. This is a way to train and prepare for real matches.
12. Hearthstone
Hearthstone is a cross-platform virtual card game that lets you invite friends to play. In it, you must assume the role of a Warcraft hero and assemble the best deck possible to cast spells and duel with rivals.
The fun, of course, is in challenging other players online, but if you want, you can practice alone to improve your skills. If you create an account on the Battle.net service, you can access the conquered cards and the computer.
13. Sea Battle 2
The traditional naval battle game has gained a new smartphone version, Sea Battle 2. The title allows you to play with others as if you were on the board. Or rather, with even more tools.
The competitor has planes, radars, submarines, and other weapons available to destroy the enemy arsenal. You can also build the port city the way you like and receive prizes for doing so.
It is possible to war with people from all over the world in real-time and online. If you want, you can duel with acquaintances and friends via Bluetooth.
14. Crossy Road
Those who like games with visuals and gameplay that refer to older games need to know Crossy Road. In 8-bit style, the title has a "simple" objective: to make an animal cross the street.
One hundred fifty pop-art style characters are available: chicken, duck, pigeon, and seal. There are also unusual types, such as dragon, unicorn, and dinosaur species. But don't be fooled by the playful look. You must be attentive to survive high-speed cars, cross rivers, and escape predators, among other obstacles.
Beyond the mode single-player, the game offers multiplayer online and in local mode, with players who share the same Wi-Fi network. There is also the offline option, in which it is possible to compete with up to four people using only one cell phone.
15. Bounden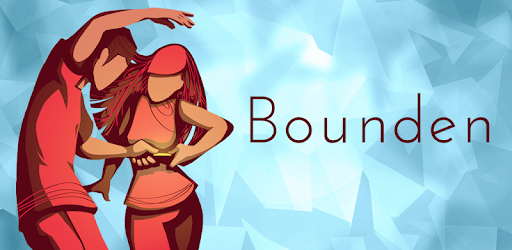 bounden is a multiplayer game in which both contestants must use the same device. In this dance game, each player must hold one side of the circle that appears on the screen and, together, perform the indicated movements.
After a few twirls, arm lifts, and other body movements, you and your partner will dance. According to the developers, the choreographies were developed by Dutch National Ballet
The title is a good choice for anyone looking for fun with the family or playing a different game with friends.