The official website of Rent-A-Girlfriend has released the poster for the anime's third season. In addition, it was also announced that the new season would arrive on Japanese TV in July 2023.
Check out the new poster below.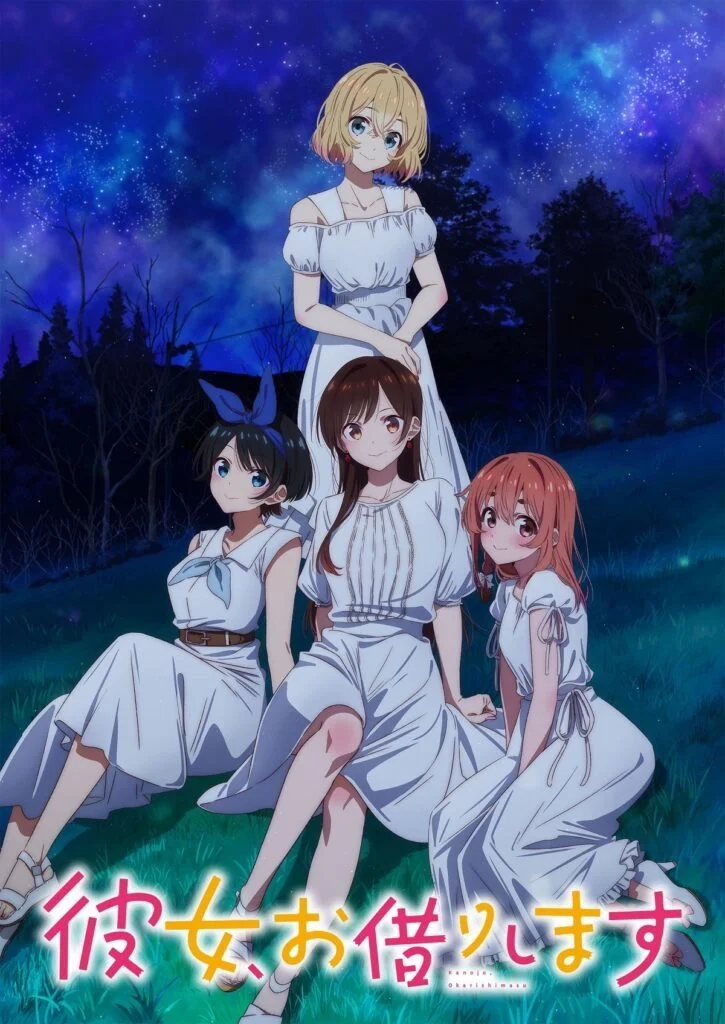 Kanojo, Okarishimasu began publication in July 2017. The story follows Kazuya Kinoshita, an emotionally shaken student dumped by his girlfriend, who tries to appease the emptiness in his heart by using an app to rent a girlfriend. In this, he meets Chizuru Mizuhara, who seems to be the perfect girl with everything he could ask for: great looks and a kind and caring personality.
But Kazuya notices conflicting opinions about her profile after their first meeting, and still tormented by the previous relationship, the protagonist believes that Chizuru is just toying with men's feelings. Irritated by the disrespect, Chizuru reveals her true nature: sassy and temperamental, the complete opposite of Kazuya's first impression.
Just then, Kazuya receives news of his grandmother's hospitalization and is forced to take Chizuru to the hospital.
Although it is nothing serious, his grandmother is overjoyed that Kazuya has finally found a serious girlfriend, which has always been his wish. Unable to tell the truth, Kazuya and Chizuru are forced into a fake relationship – acting as if they are lovers.