Biggest Oppai holds significant importance in anime, particularly when it comes to their size. The measurement of an anime character's chest weight has gained significance due to the presence of female characters with extraordinarily large breasts, causing them difficulty in maintaining an upright posture.
With the assistance of the Japanese survey site Goo and the participation of 3,549 internet users, we can now address one of anime's most pressing inquiries: "Which character makes you think, 'Whoa! It's huge!' when you saw her?"
Although some characters with larger breasts may rank lower on the list, the anime girls with prominently big oppai, who have substantially impacted the audience, occupy higher positions. Without further ado, here are the top ten contenders:
Female Anime Characters with the Biggest Oppai
10. Narusawa Ryoka (Occultic; Nine)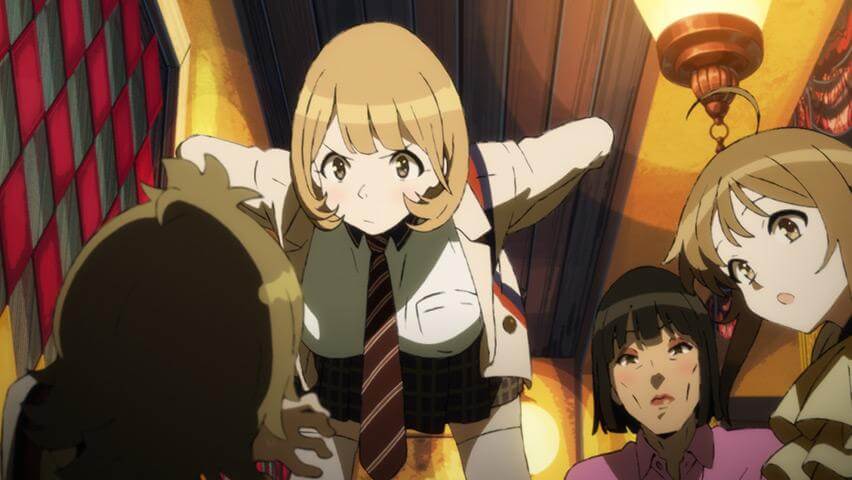 Narusawa Ryoka from the anime Occultic; Nine, created by the same author as Steins; Gate, who has a penchant for semicolons in their work titles.
While the precise measurements remain unknown, Narusawa Ryoka has a remarkably huge oppai light weight of only 45 kilograms. Considering their height of 153 cm, we suspect that a significant portion of that weight is concentrated in the chest.
9. Quetzalcoatl (Miss Kobayashi's Dragon Maid)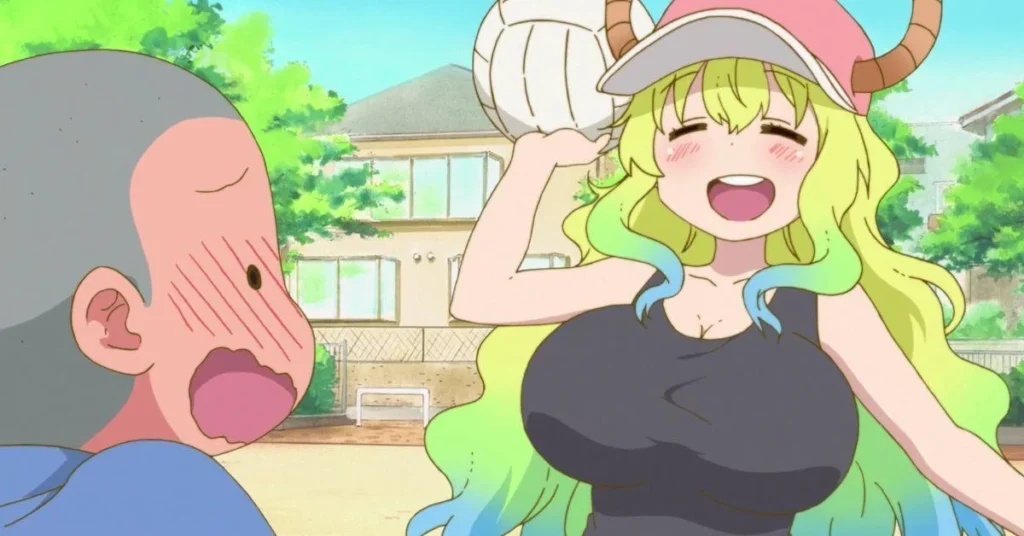 Quetzalcoatl, our oppai anime girl who also goes by the name Lucoa, is one of the newest anime characters on the list, but she seems to be making a huge impact on fans.
Even though she's technically a dragon, Lucoa still seems to have quite a bit of mammal in her, which gives him some pretty impressive mammal features.
8. Tsunade (Naruto)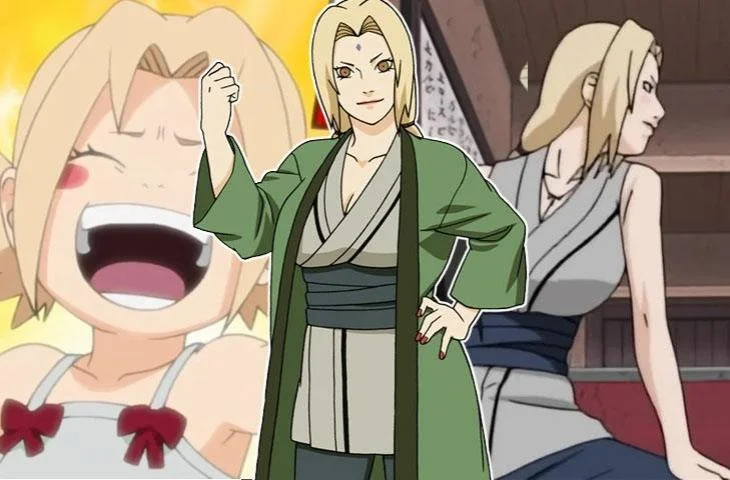 According to writer Masashi Kishimoto, most female characters are drawn somewhat realistically in this ninja world. Even so, Tsunade stood out. Like Narusawa Ryoko, Tsunade seems to carry most of her upper body weight at 48.9 kilograms, considering she is only 163.1 cm taller. According to Some Fans biggest oppai in anime
7. Nico Robin (One Piece)
Ah yes, One Piece is one of my favorite series.
Although some people claim this is part of what it is made of. One Piece is sexist. Whenever writer Eiichiro Oda is asked why he drew female characters this way, he usually replies: "Because I like it."
We have much information about Robin thanks to Oda's love for his character. Robin is 188 cm tall, and her bust size is 99 cm compared to her tiny waist of 59 cm.
6. Meiko (Prison School)
Vice-President of the Underground Council Meiko was teased for her large breasts in middle school, and while it's a shame, that hasn't stopped her from continuing to grow.
Meiko uses her greatness to punish the four boys at Hachimitsu Academy, some of whom enjoy it even more.
5. Reiko Katherine Akimoto (Kochi Kame – Tokyo Beat Cops)
Reiko is a mixed-race Japanese and French cop who is given plenty of moments of fan service in Japan's longest-running manga.
Her figure fluctuates occasionally, but she is around 170 cm tall and has a 95.3 cm bust and a 59 cm waist, which places her right behind Nico Robin.
But not unlike the world of One Piece, where Nico Robin's life-size girl characters are all over the place, Reiko stands out more, making her more impactful to the audience.
4. Rangiku Matsumoto (Bleach)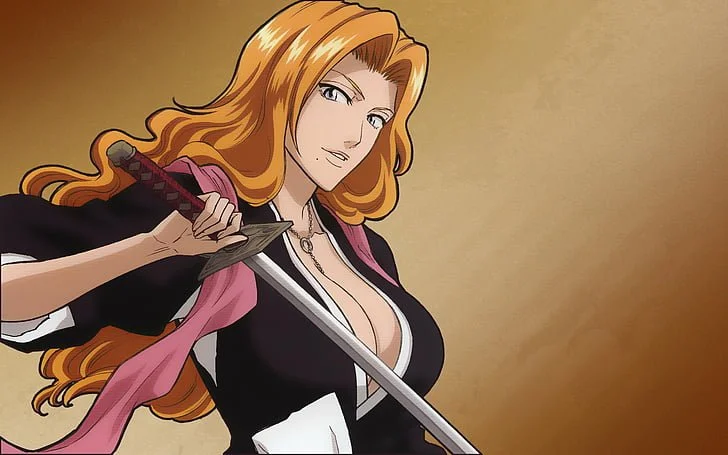 Rangiku is an inner Shinigami in Bleach who knows she has power over men and is happy to use it to manipulate them to get what she wants.
At 172 cm tall and weighing 57 kg, Rangiku is a bit more realistic than the others on the list.
3. Boa Hancock (One Piece)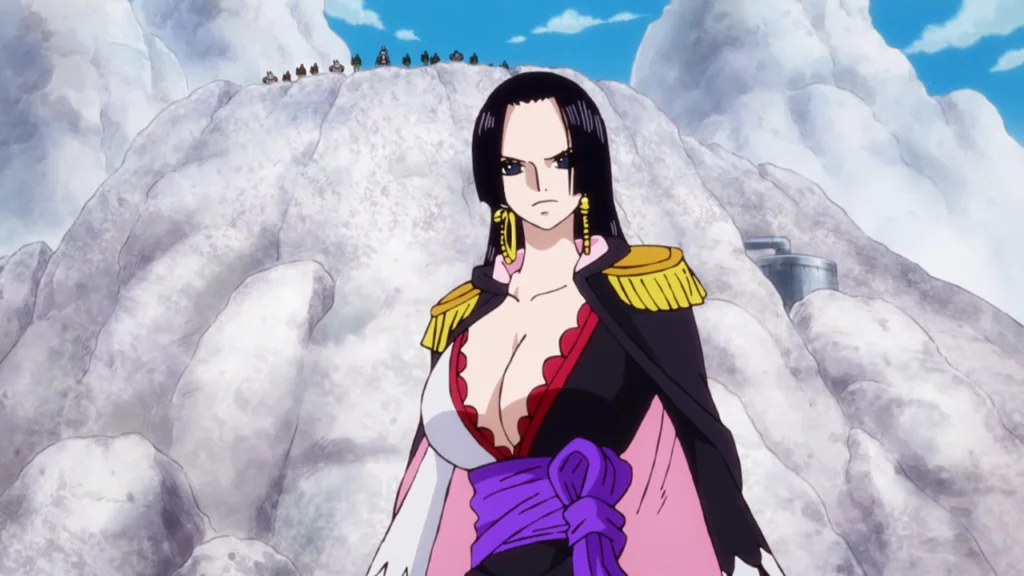 It's no longer a question that Boa Hancock will appear on this list. Even in the world, One Piece this powerful Shichibukai is coveted by almost all men, except for Luffy.
According to Oda's official information, Boa is 191 cm tall, has 111 cm oppai, and 61 cm waist. It made her taller than Robin but gave her an extra bust even though it was only a few inches of the waist to hold it up.
2. Fujiko Mine (Lupine III)
Not only is Fujiko near the top of this list, but she's also near the top of almost every female anime character list.
Whenever it comes to surveys on characters that should get their series, the most beautiful female characters, even female characters that Japanese women want to date, he takes the crown or is close enough to steal it.
At 167 cm tall and 50 kg in weight, she is almost reasonable until you notice that her oppai measure 99.9 cm and her waist is only 55.5 cm.
That means he's shorter than Nico Robin but bigger in the chest and smaller in the waist. Now that's one way to make a lasting impact on the audience.
1. Nami (One Piece)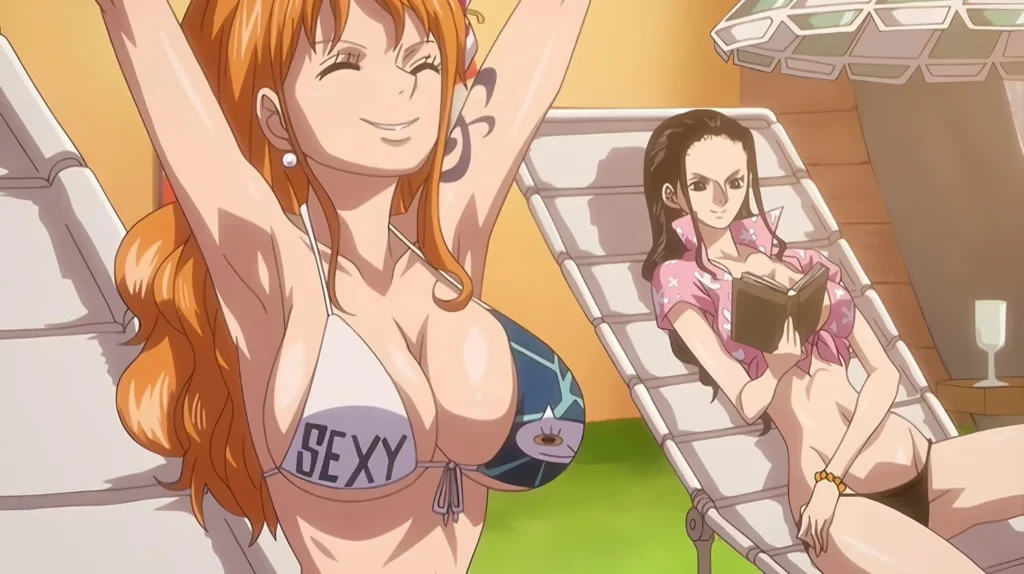 When an anime character's breast has been turned into a silicone mouse pad, we know this has to take number one. And Nami's placement here is meaningful. One Piece has swept this contest. It is the only series to include more than one character in the top ten, and it manages to place three of them!
We have to say, Nami deserves this place. She is only 169 centimeters tall and much shorter than Nico Robin or Boa Hancock. But her bust size is not far behind either of them, which is 95 cm, and she has the smallest waist of the three at only 55 cm.
Her short stature and extraordinary upper body make for quite the "wow" experience. Another factor that puts Nami at the top of the list: is her growth.
It becomes a joke for loyal readers of One Piece because Nami didn't start as a girl blessed with big oppai like she is today. Her first appearance looks normal enough, but over the years, she's grown in a way no one could. It's amazing what 513 episodes can do!
Regarding Nami's "growth," Oda has been asked about it before, and here is his answer:
"Yes. I get a lot of these questions. But considering she is only 18, she is still in her growth phase. She has more room to grow! I will give my best!! And Robin is only 28 years old! I will give my best!!"